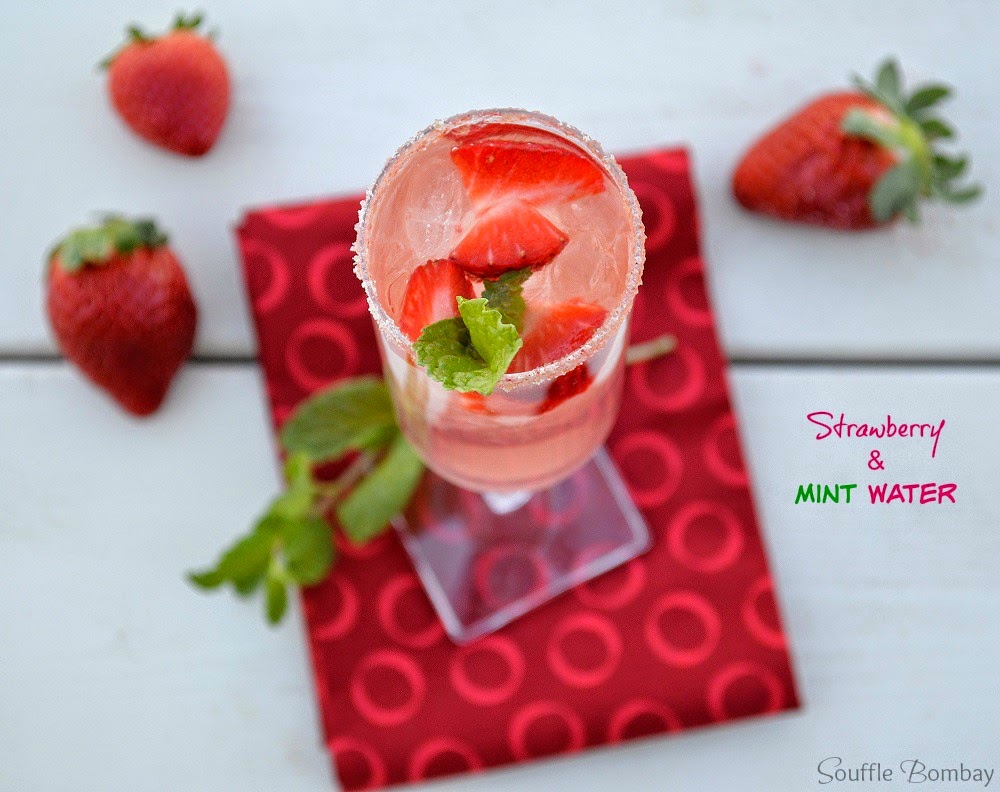 As is the norm, a new year means new goals & resolutions. One of mine is to drink more water.


I so don't drink enough water! I actually started off last year with that resolution in mind, I thought to myself here's a resolution I can keep! I get so bored of drinking plain water so I mixed and tinkered and came up with some great flavors however by March I just stopped.
No clue as to why. I was on crutches for a while…and a hot mess…who can cook or keep up with kids on crutches when you can only have weight on one foot?? That was an experience I hope to never repeat (even though the kid in me who always wanted to try out a pair of crutches was fulfilled…the novelty lasted all of 10 minutes). Maybe I can blame all of "that" for stopping, who knows.
SO here I go a-gain!
The page of time was barely turned to the possibilities and the freshness of 2015 and off to my Whole Foods I went, determined to jump right in to resolution number one and to grab organic ingredients to make some of the waters I tinkered with previously as well as see what inspired me for new flavors.
Here's the thing…when you are going to be using fruits (floating, mashing, smashing, etc) and then guzzling down the water that they have been hanging out in, simply put the fruits need to be organic and come from a trusted source.
I trust Whole Foods. They are my go to source for what I need when it comes needs like this. Every bin tells me a bit about what it is I may be buying and I really like that! I become a more informed consumer when I shop there.
Today, I am giving you 2 delicious and fun flavored waters. Next week I will share 4 more PLUS some tips and tricks for making getting enough water down our gullets possible!


I've GOT this resolution and so can you!! Who wants to join me?
First up is this delicious Strawberry Mint Water! The bonus with this healthy water is that if you are watching your weight and maaaaybe cutting out wine, beer or cocktails for a bit (like many do each January) you can make a pitcher of this and take it to a party with you…grab a fancy glass…rim it with a wee bit of colored sugar. Your brain will think you have a cocktail! Cheers to that!
The hint of strawberry and mint is refreshing over ice. Drink this ice cold…so good! You may even want just a pinch of sugar…hey if it helps you down a 1/2 gallon or more of water a day…go for it!
Next up is this simple Pomegranate & Lemon Water. If you want more flavor add a shot of Pom juice to it. Mmmmm!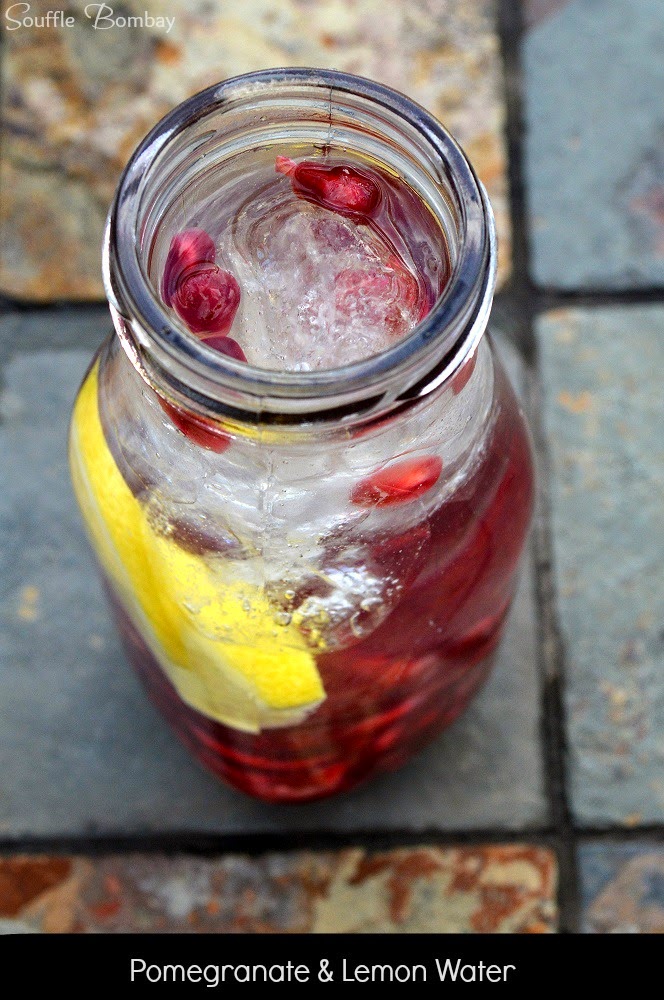 Here's the thing…at the end of the day, we all crave flavor. So adding a hit of natural juice from organic fruits or brands you trust or a small bit of sugar or your preferred sweeter isn't a bad thing. You will keep it interesting and give yourself some flavor which will male you much less likely to reach for a soda or other crap-filled beverage. Make sense?




Let's do this!!


Come back next week for more flavors, until then cheers …with our water-filled
pretty glasses…clink!!

Today's post was sponsored by Whole Foods Market of Jenkintown, a store I shop often and enjoy!


Strawberry & Mint Water
1 qt organic strawberries
2 quarts of very cold water
1 TBS fresh squeezed lemon juice
A handful of mint leaves
In a small pot or bowl, muddle your strawberries and water with a muddler, potato masher or back of a large spoon. Allow the water to sit for 30 minutes. Strain the water into a pitcher, add in a handful of strawberry slices, lemon juice and a mint leaves.
Colleen's Notes: Drink the day you make it for best flavor. If you are feeling fancy, rim your glass with some strawberry sugar or colored sugar. If you want a bit more flavor, add in a pinch or two of sugar. Mint is strong. If you really like mint flavor, muddle a few leaves with your berries otherwise, just tossing them in will lend flavor.
Pomegranate & Lemon Water
1 cup of Pomegranate arils (seeds)
2 TBS fresh squeezed lemon juice
2 quarts of water
In a small pot or bowl, muddle your pomegranate seeds and water with a muddler, potato masher or back of a large spoon, add in lemon juice. Strain the water into a pitcher, add in a handful of pomegranate seeds, and a half dozen or so lemon slices. For a more flavor add in a shot or two of Pom juice…so good & antioxidants baby! Serve over ice and enjoy.