Guess who made My Favorite Kale Salad Recipe with Goat Cheese Sunflower Seeds & Cranberries?? Not me!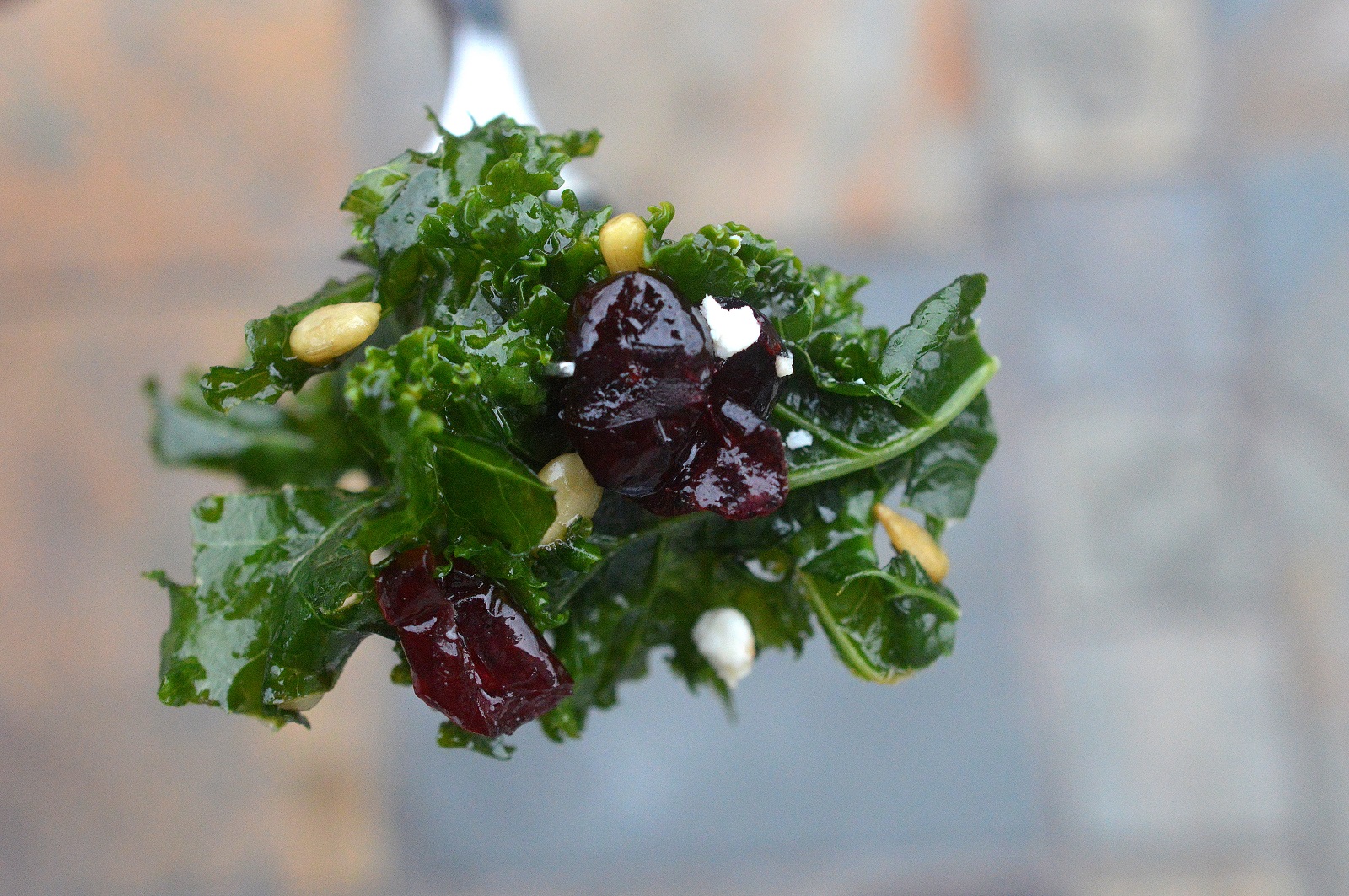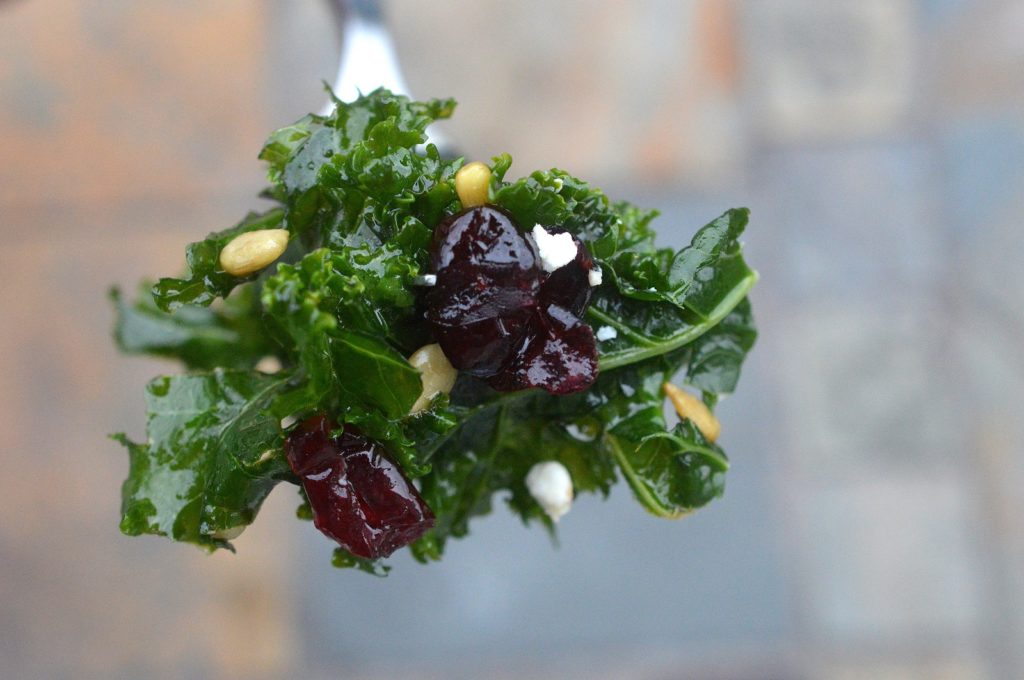 I love a good kale salad, and I for one am so very happy that kale became trendy a few years ago. I had never once had kale growing up. And even if my mom would have put it out, I am pretty sure I wouldn't have touched it. My dad planted and cultivated a huge garden when I was growing up (he still does). I SO didn't appreciate that at the time. One of my moms favorite things from the garden were the beets, especially the beet tops. I say Blech to both, lol!
I think because of the garden and because of the many greens coming from it, it had the opposite effect on me. I just wouldn't eat the stuff.  I would happily stroll through the top of the hill at the back of our property where the garden was planted and eat my full of raw veggies. But once they were cooked...Blech! Except for the asparagus...I've always loved asparagus and they were pretty cool to watch grow.
So glad I changed over the years and enjoy a number of cooked vegetables (but not beets...never...blech!)!
OK, back to this addictively delicious kale salad .
First, it's gorgeous! The flavors are bright and fresh and in my opinion this salad  works all-year-round. I have added balsamic marinated shredded grilled chicken to it and boy was that delish! The salad is bright, bursting with flavors and robust. I think I could eat this 3 times a week and do the happy food dance every time!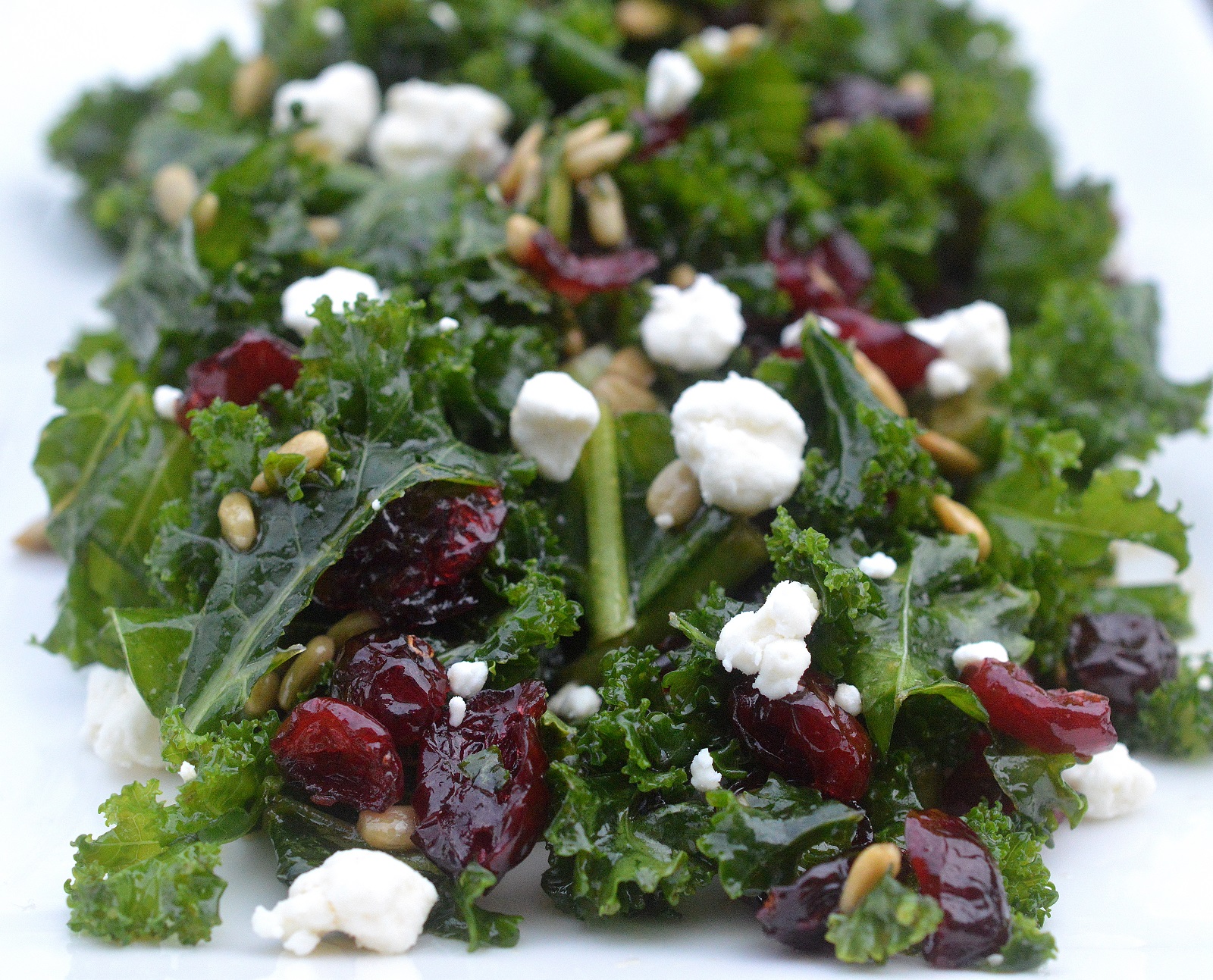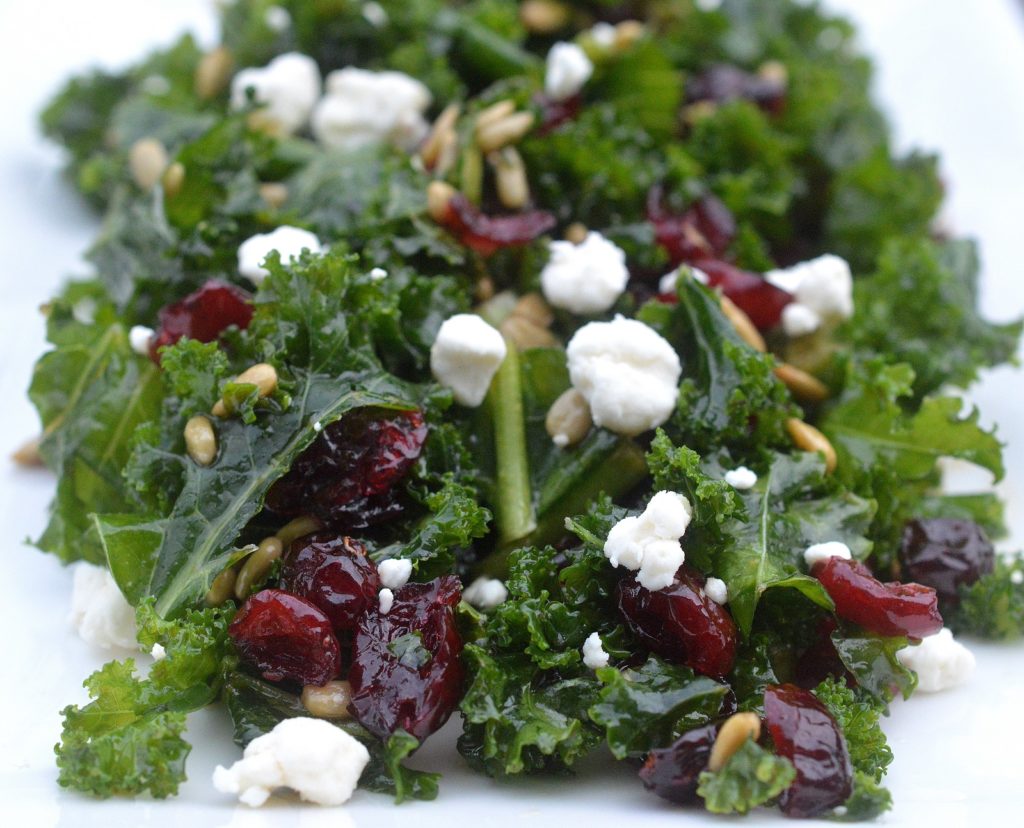 My niece Skylar happens to live with us currently. She is the BFF of my daughter Samantha. The girls are both and it was love at first sight when they were babies.
My kids have been cooking with me since they were small. Now that Skylar is here, she has really gotten into cooking. The girls have cooking competitions (ala Chopped and Masterchef JR), they think cooking is cool and they think that Gordon Ramsay walks on water (he kinda does). Skylar just chose Gordon to do her big 6th grade biography project on. I think the cooking bug now has a bigger hold on her than my daughter...Love it!
Skylar's elementary school is part of a really cool (and delicious) program, where a college (Villanova University) comes in once a month and shows the kids how step-by-step to make a vegetable-based dish, then the kids dig in, get the recipe on a card and in Skylar's case...Immediately go home and replicate it!
What a great program...right?? The kids get introduced to new foods. It wasn't by their parents (because...we all know how that can go). They are engaged, excited and often find a new favorite.  I love this!
Skylar first whipped up this salad back in October...I think it was. Most of the house fell in love with it!  Even my husband was smitten. I had her make a big bowl of it for Christmas Eve Dinner (the colors worked perfectly for that) and my extended family dug in and enjoyed it.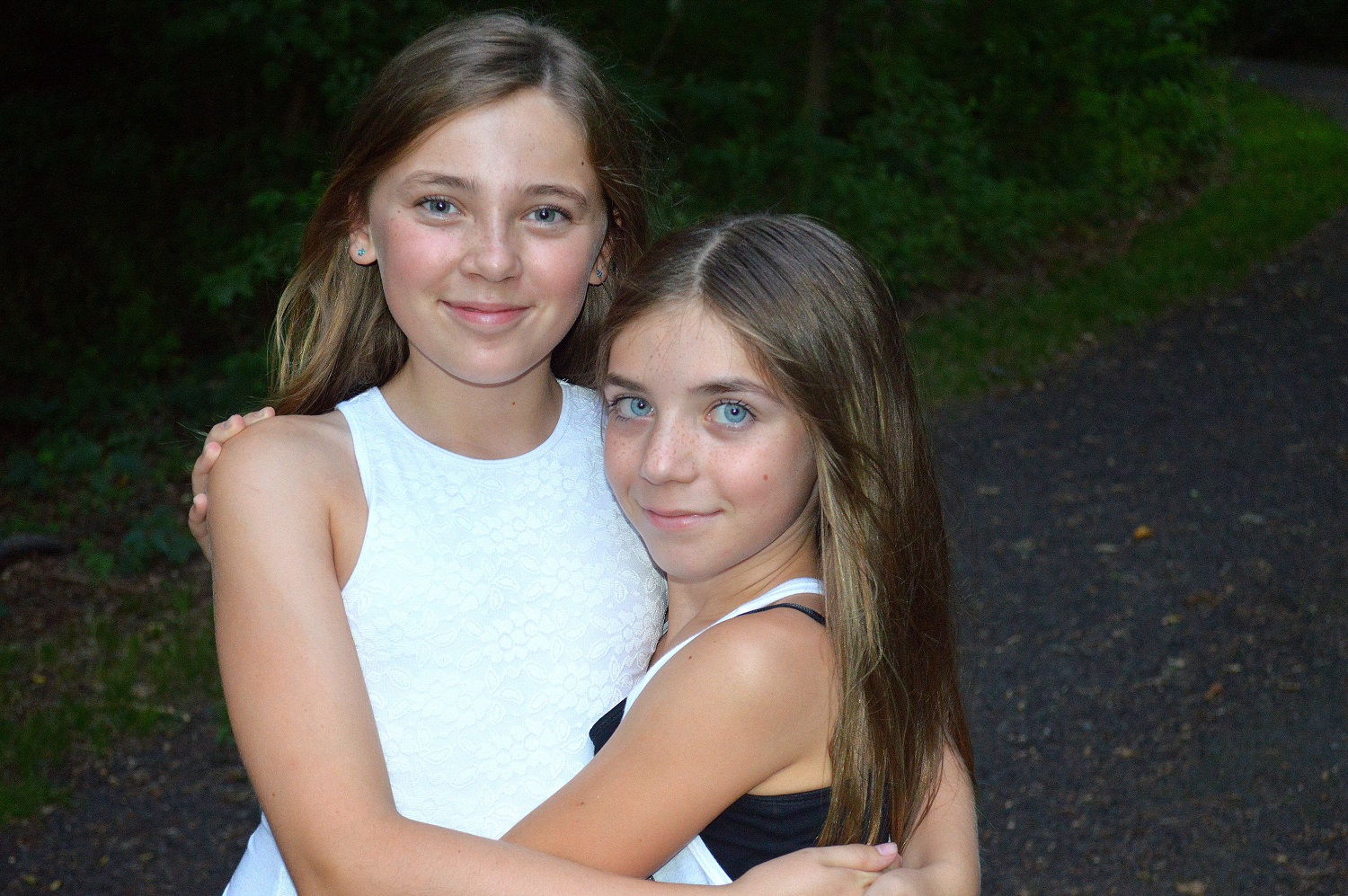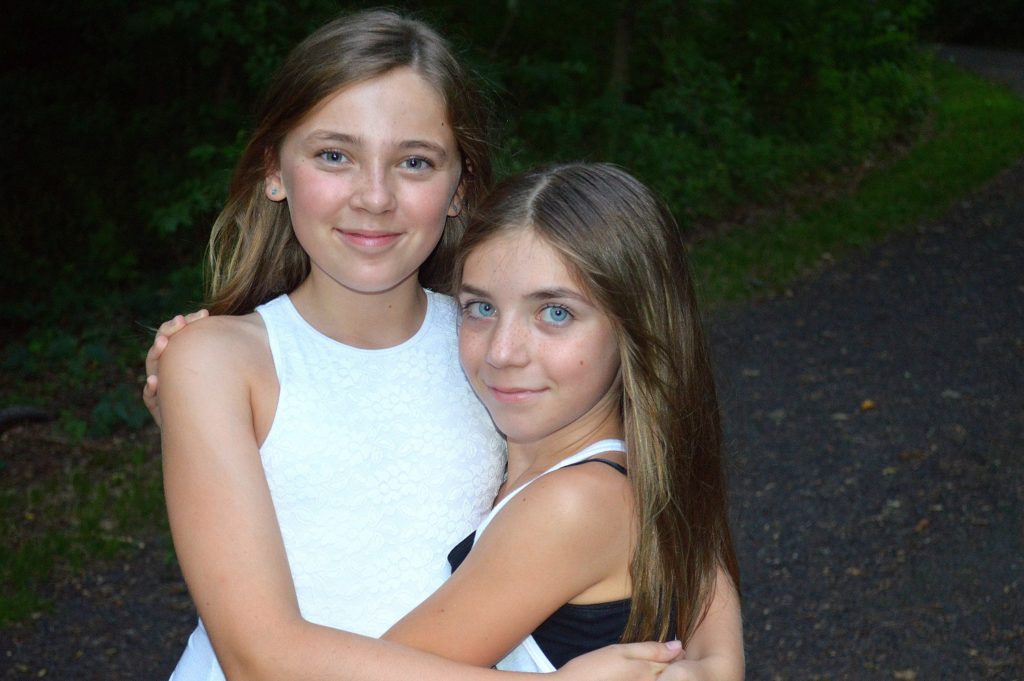 When you make a raw kale salad...the most important part is massaging the kale. You want to massage the oils and flavors into the kale. The kale will begin to wilt, just a bit which makes it perfect! Really reach in and massage it firmly for at least 2 minutes after you put the first half of the dressing in. Here is an Instagram video I did showing how. You can massage just the kale or the salad with the ingredients in it (other than the cheese) I typically massage just the kale then add the rest in.
Hope you enjoy this recipe...Skylar was very excited to share it with you all!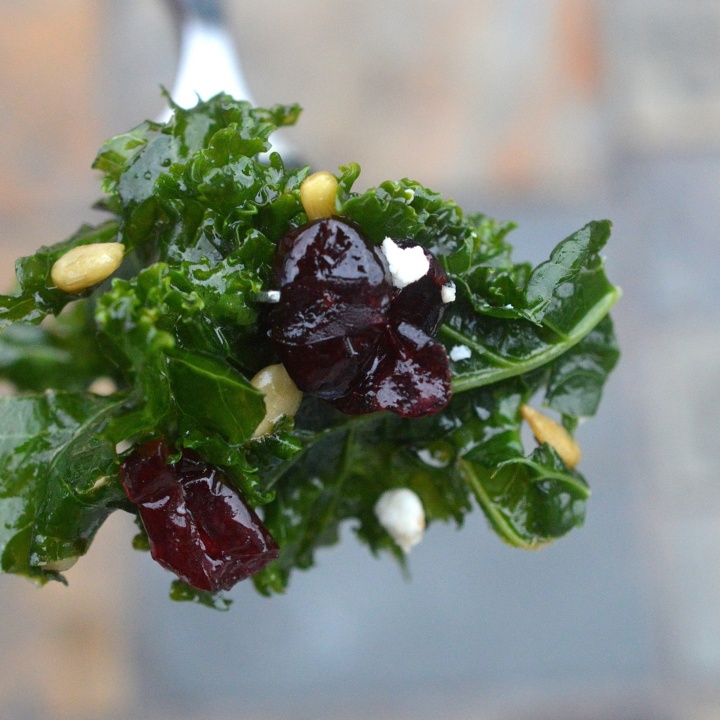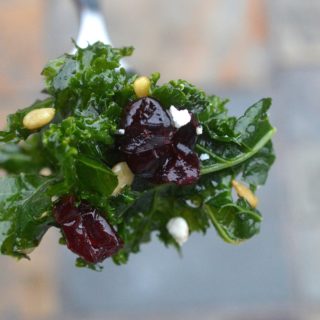 My Favorite Kale Salad Recipe
Ingredients
1

bunch

or bag of kale, stems removed*

3

TBS

grapeseed or olive oil

1 ½

TBS

balsamic or red wine vinegar

I love using Honey Ridge Farms Balsamic Honey Vinegarfor this

1

TBS

fresh squeezed lemon juice

2

TBS

honey

or maple syrup

Salt & pepper

½

cup

dried cranberries

⅓

cup

sunflower seeds

Very thin slices of red onion

about ⅓ of a small red onion (optional)

½

cup

crumbled goat cheese

Optional add ins: thin matchstick of carrot

grilled & shredded chicken, thin ribbons of red onion or whatever you feel you would enjoy in the salad.
Instructions
Wash and dry your kale if necessary.

Cut off the rough ends of the kale, then de-stem the leaves by slicing the leaves on either side of the stems. (Some of the stems are very thick and hard, so for an uncooked kale dish this is a great tactic).

Chop or tear the kale into bite sized pieces, place in a bowl and set aside.

In a large mason jar combine the oil, vinegar, lemon juice, honey (or syrup) and salt & pepper. Shake the heck out of it until emulsified.

Taste & adjust to your preference for sweet/tangy.

Pour half of the dressing onto the kale and massage the dressing into the kale. Really work it in. You want to massage the leaves for 2 minutes. This will transform the kale.

Allow the kale to sit for 5 minutes. Then add your cranberries, seeds and cheese in.

Drizzle with additional dressing, toss and serve.
Notes
Massaging the kale is key. Enlist one of the kiddos for this part...they love getting their hands into food! Plus they most likely will at least try a dish they helped prepare.
This salad holds up well and can be enjoyed the following day.
Follow me on Tik Tok for 1 minute videos