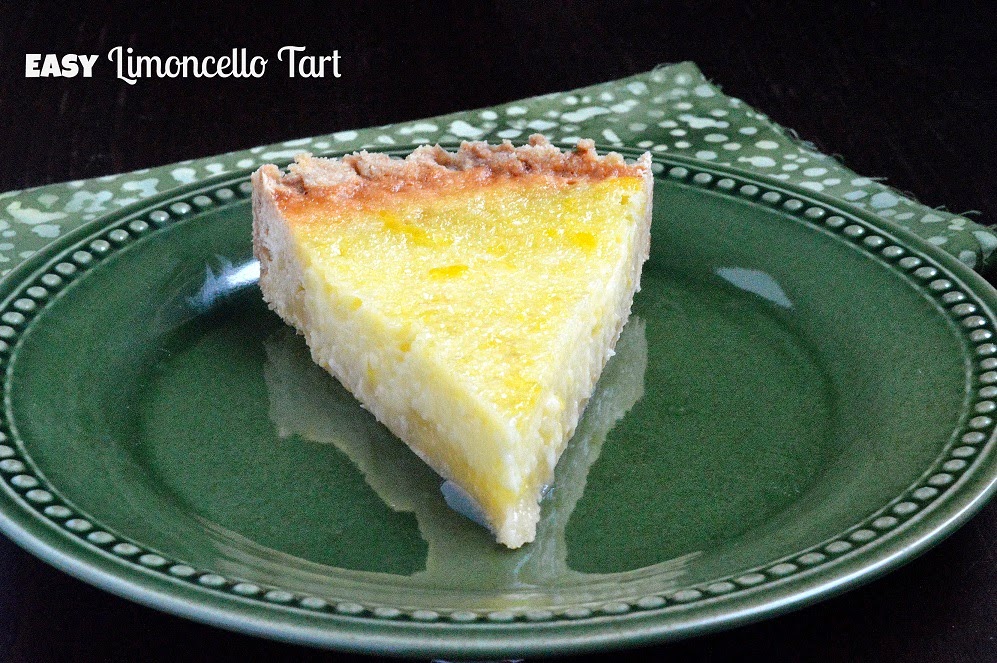 As promised, here is the recipe for the Limoncello Tart that I took to NYC last week for the Pie Party held at the GE Monogram Showroom last week. You can read about that experience here.
I decided to make some Candied Lemon Slices to put in the center of the tart. Luckily using my OXO Handheld Mandoline made that very easy! I can't imagine trying to hand-cut a couple of dozen slices of lemon that thin and uniform! I actually candied/caramelized them in sugar and Limoncello and let them sit a day to fully harden – I thought they were yummy!
Samantha brought her favorite Blueberry Lemon Shortbread Tart. It's a perfect spring/summer dessert and people go seriously crazy for it. The blueberries transform into something magical while cooking! It might not be the prettiest dessert you ever saw but I promise you it is one of the tastiest!
Using a microplane/citrus zester is one of the first things Samantha learned to do in the kitchen (right after egg-cracking and measuring). I always have my girl on hand to do it for me (smile).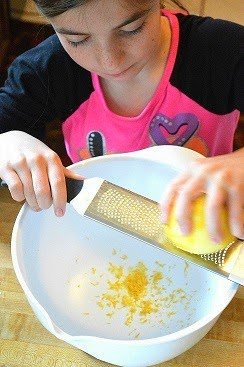 Limoncello Tart
Shortbread Crust
1 stick plus
5 tablespoons cold unsalted butter, cut into pieces
1/2 cup
granulated sugar
1 1/2 cups
all-purpose flour
Dash of salt
Filling
4 large eggs
1 cup sugar
2/3 cup
whipping/heavy cream
1 TBS fresh
squeezed lemon juice
Zest from 1
large lemon
¼ cup plus 3 TBS Limoncello
For the crust
Combine butter, sugar, flour and salt and mix with a pastry blender,
large fork or your fingertips until coarse crumbs form. Pour the mixture into
an ungreased nonstick 9-inch springform or cake pan and press down evenly to
form a crust. Bake the shortbread crust until it just begins to golden, at 350°F
for about 15 minutes
For filling
Whisk eggs, sugar, cream, lemon juice, lemon zest and
Limoncello in large bowl. Whisk to blend well. Pour filling into tart shell and
bake at 350°F for 30-35 minutes or until set (tart should be a bit jiggly still
in the center). Transfer tart to rack
and cool, remove tart from pan rim. Refrigerate until cold, at least 3 hours or
overnight.
Feel free to use a sifter or strainer to sprinkle some powdered sugar over-top just before serving if you choose.
Enjoy!