Whenever there is a pot of soup simmering on my stove...all is right with my world. Something about knowing a steaming hot bowl of comfort is just around the corner of my life, makes me feel very calm, happy and satisfied.
Soup-making can be an all-day-affair or it can be simple. I personally feel it's one of those things you should start your kids off with when you teach them the ropes in the kitchen. My kids became pros at making chicken and turkey stock at a young age and now my two tweens do it exclusively while I do other tasks...or relax! So guiding them into soup-making is easy. Check out my daughters method for making chicken stock.
There is almost nothing as delicious as a fresh picked summer tomato...eaten fresh off the vine or used in any dish you dream up. I for one still crave tomatoes all winter long and do whatever I can to enjoy them...IF they look good that is. Taking the extra step of roasting the tomatoes you can get your hands on in the winter, deepens their flavor and they just happen to make an extraordinary soup!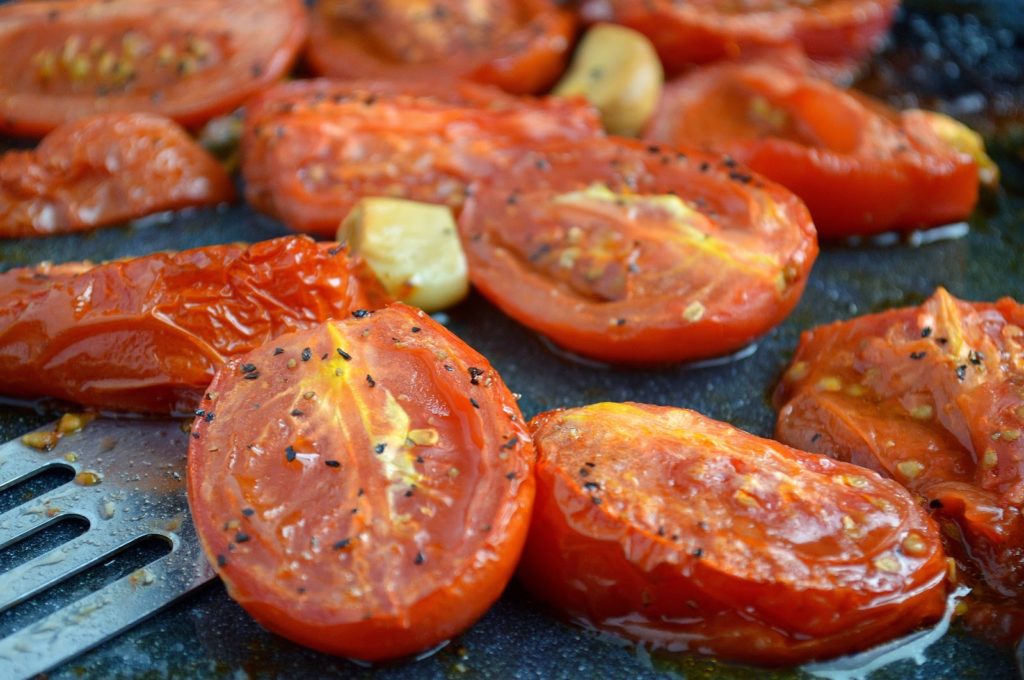 This soup is deep with flavor! Tricking it out with avocado, guac and bacon is not necessary however it was fun and rather tasty and I am going to do it again and again!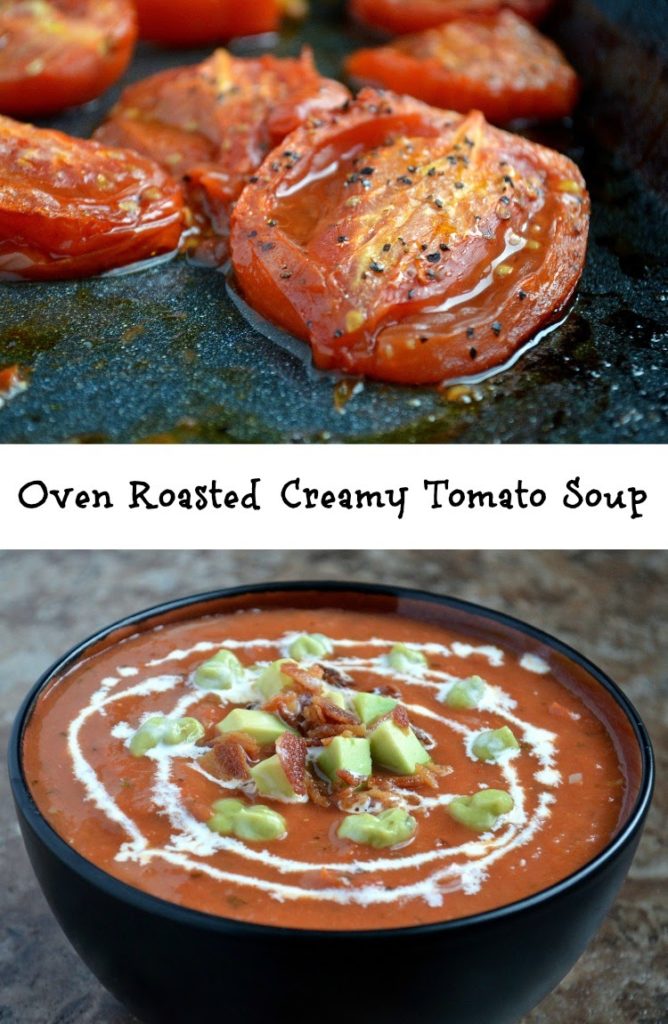 Roasted Tomatoes
2 lbs Plum tomatoes, halved
3 TBS grapeseed or olive oil
4 large garlic cloves
Salt & pepper
Toss garlic and tomatoes with the oil on a baking sheet, season with salt pepper (and optional dried Oregano) and bake at 375 degrees for 1 hour or until tomatoes begin to collapse. Remove from oven and set aside.
Creamy Roasted Tomato Soup
2 tablespoons butter
1 heaping cup of chopped Vidalia onion
1 tablespoon sugar
Roasted Tomatoes & garlic from above
28 ounce can of crushed tomatoes*
½ cup fresh chopped Basil or 2 TBS Gourmet Garden Basil
2 cups chicken stock,
Salt & pepper to taste
Splash of Balsamic vinegar
Optional - Pinch or two of red pepper
¾ cup heavy cream
Optional garnished: diced avocado, crumbled bacon, guacamole dollops
In your soup pot, melt the butter and saute the onions over medium heat for about 5 minutes, sprinkle in sugar and saute for 1 minute more.
Scrape in the garlic and roasted tomatoes from your baking sheet...use a rubber spatula and get all of that goodness into your pot. Add in your canned tomatoes (*or if you have an abundance of tomatoes adjust the amount you are roasting to 4 pounds and eliminate the canned).
Add in your basil and chicken stock, stir it all up until it is incorporated, allow soup to come to a simmer. Taste. If necessary add salt and pepper to your personal preference. Allow soup to simmer for 25 minutes.
Remove from heat and carefully blend your soup with an immersion blender or in your blender. Return soup to the pot. add in a splash of Balsamic and the red pepper if you want a little heat. Add in the heavy cream and bring the soup to just a simmer. Taste and adjust seasoning.
Trick out your soup with some crumbled bacon, chopped avocado and guacamole and enjoy!!
Enjoy!