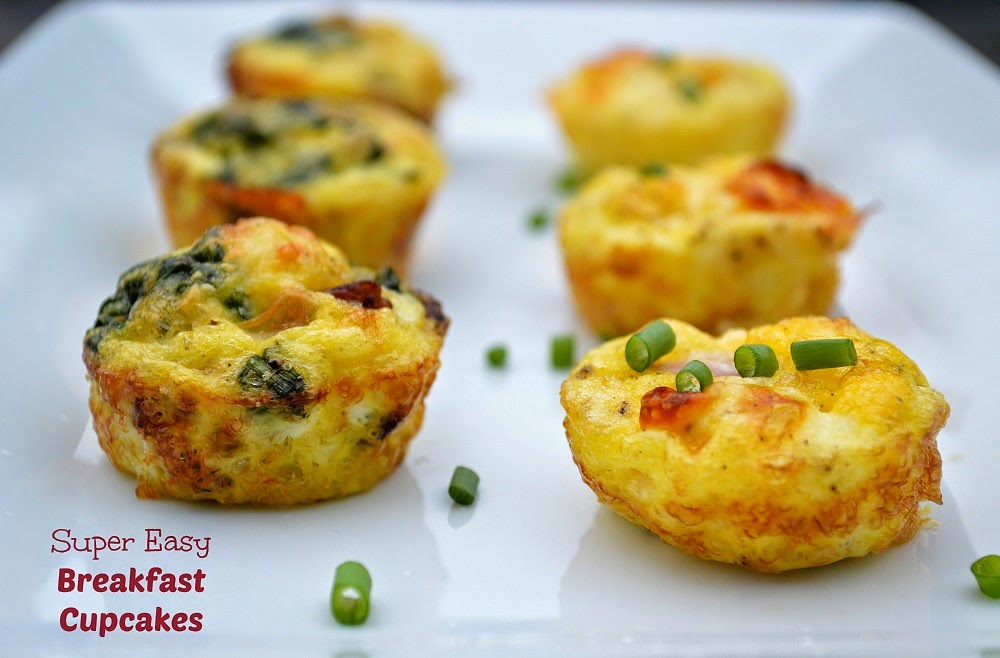 Today's post is sponsored by Arla Dofino, however my affection for their delicious cheese is all my own!
Suddenly here it is…the holiday season! It's exciting, its fun and its BUSY! From decorating to shopping to entertaining guests and attending parties, it's hard to find time to eat a naturally good meal, especially in the morning. Why not get fueled up for these busy days with a great breakfast featuring Arla Dofino Cheese?
One way I know to make an easy breakfast that pleases everyone is to make Breakfast Cupcakes! You can make them big or small and can customize the fillings easily. The kiddos always seem to like them small…small pancakes too for that matter, lol! One thing we all have in common food-wise in this house is our love of cheese, so any way that can be incorporated into our meals is always a big hit!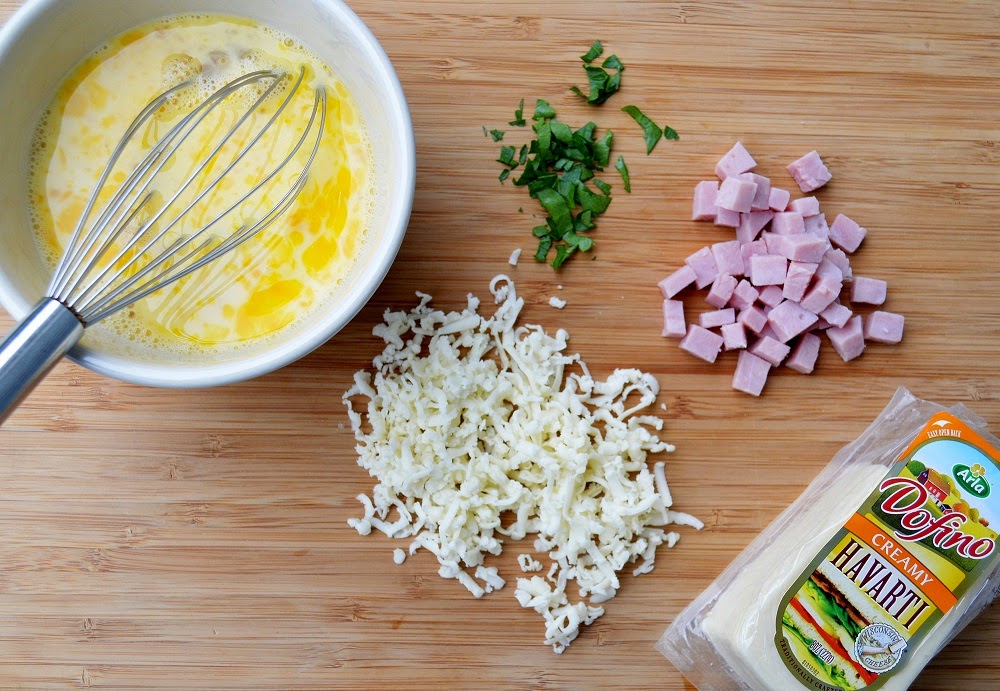 The kids will be off from school for a bit soon, let them have at this breakfast, they will enjoy making them for sure. For busy mornings, you can make these the day before and reheat them in the morning too! The smooth and creamy taste of Arla Dofino Havarti is a perfect compliment to the egg and filling.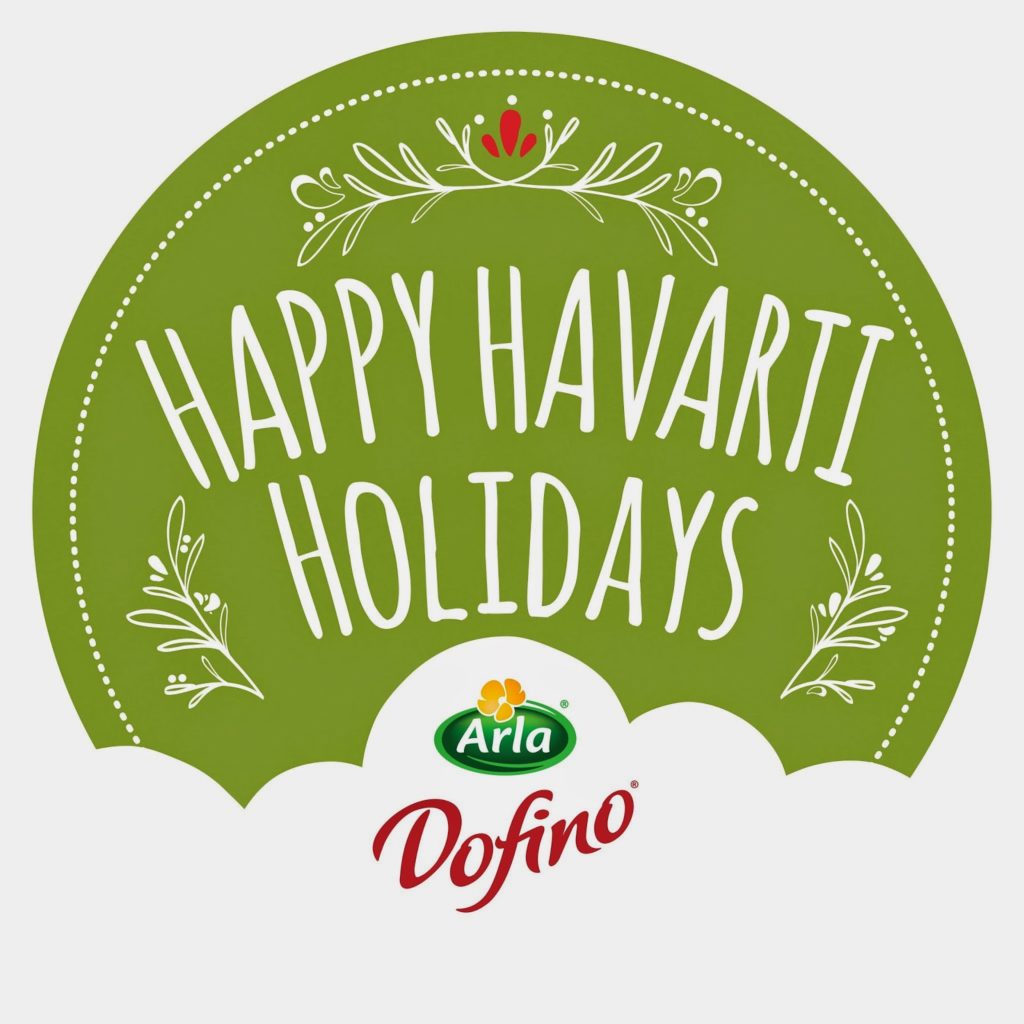 Just in time for the holidays, Arla Dofino is offering $1.00 off any Arla Dofino product!
To redeem:
1. Visit the campaign landing page and click on the "Offer" section
2. Follow the steps to redeem
Arla Dofino is available in a variety of retail stores in the deli section nationwide. For more information or to find a store near you or for quick & easy cheese recipes, visit ArlaDofino.com
Find Arla Dofino in the deli section (not the dairy section) of most stores.

-Crate & Barrel Mixing Bowl
-Crate & Barrel Cheese Grater
-Anthropologie Whisk
-A coupon for 1 free Arla Dofino Product
-A set of Arla Dofino Recipe Cards
A $60.00 Value
To enter this giveaway you need to:


2. Go to the Happy Havarti Holidays board and select your favorite breakfast recipe
3. Copy the recipe link and paste it in my comments section below and tell me why you liked it.
On December 17th, 2014 I will pick a random winner from my comments below. Good Luck!!
Mini Ham & Cheese Breakfast Cupcakes
6 eggs
3 TBS milk
1/3 cup shredded cheese (I use Arla Dofino Havarti)
1/3 cup diced ham
Salt & Pepper
Preheat oven to 350 degrees. Spray or grease a mini muffin pan. In your mixing bowl, whisk together the eggs and milk. Add in the salt & pepper and whisk again. Fill each muffin cup 1/2 way full with the egg mixture. Then add ham and cheese to each cup. Bake for 10-12 minutes or until set to your liking. Once out of the oven, gently run a butter knife around the edge of each cup and pop your Breakfast Cupcakes out of the pan & into your mouth!
Variations: Feel free to add scallions, onions cooked bacon, cooked crumbled sausage, spinach or any of your favorite add-ins to these. Depending on what it is you may want to give it a quick saute first since these cook quickly. You can also make these in full sized cupcake tins, cook time will increase to 18-20 minutes.
Enjoy & Good Luck!