As a tea drinker, one of the best pairings to me are a hot cup of fresh brewed tea and a well-made scone. I came across these Orange Cranberry Scones that had a ton a fabulous reviews on Bon Appetit and decided my daughter and I would whip up a batch and give them, a try.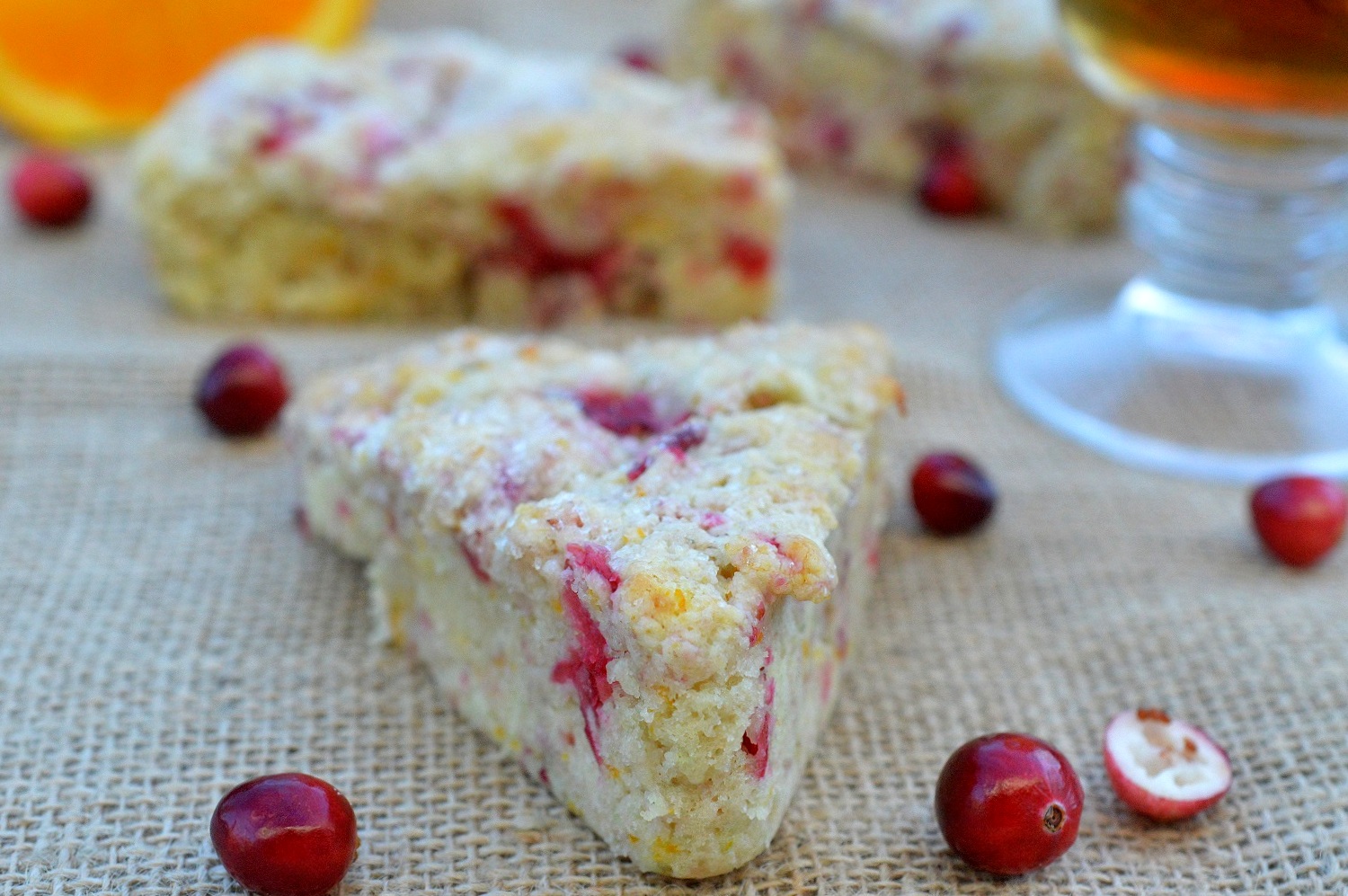 When it comes to scones, some enjoy a drier texture smeared with a pat of butter. Some prefer a more cake like texture. Me…I like them all, however if I had to choose one I would lean towards a sweeter more cake-like texture.
These Orange Cranberry Scones are a snap to whip up and go great with coffee or tea.
My favorite place in my house…is my bed. Legit. I love being in my bed. It is the most comfortable spot, I love to read in bed, snuggle my kids and just talk in bed or watch a Netflix how. Something about the pillow, the thick mattress and down comforters relaxes me. I know I have read over the years to never read in bed, well that went out the window for me as a teen.
I tried out the website "Bedface" recently. Bedface.com is an online shop for what they call "the best damn sheets on the internet". You pick your colors and a couple days later, you have your sheets or set. Hailing from Canada Bedface offers high-quality, comfortable, colorful bedding at reasonable prices. They say their sheets get better with every use.
As a busy mom, I sure don't get into my bed as much as I would like. So it was fun  for me to team up with Bedface and try out their sheets. They offered to send me something from their site to try out and I chose the Avocado Sleep Set, which came with a duvet cover, 2 pillow cased and a fitted sheet. I have never been one for a top sheet. Either has my husband (phew!). I am very happy when I can find quality bedding that doesn't force me to have to get a top sheet since all of my top sheets end up in the garage as drop cloths or rags.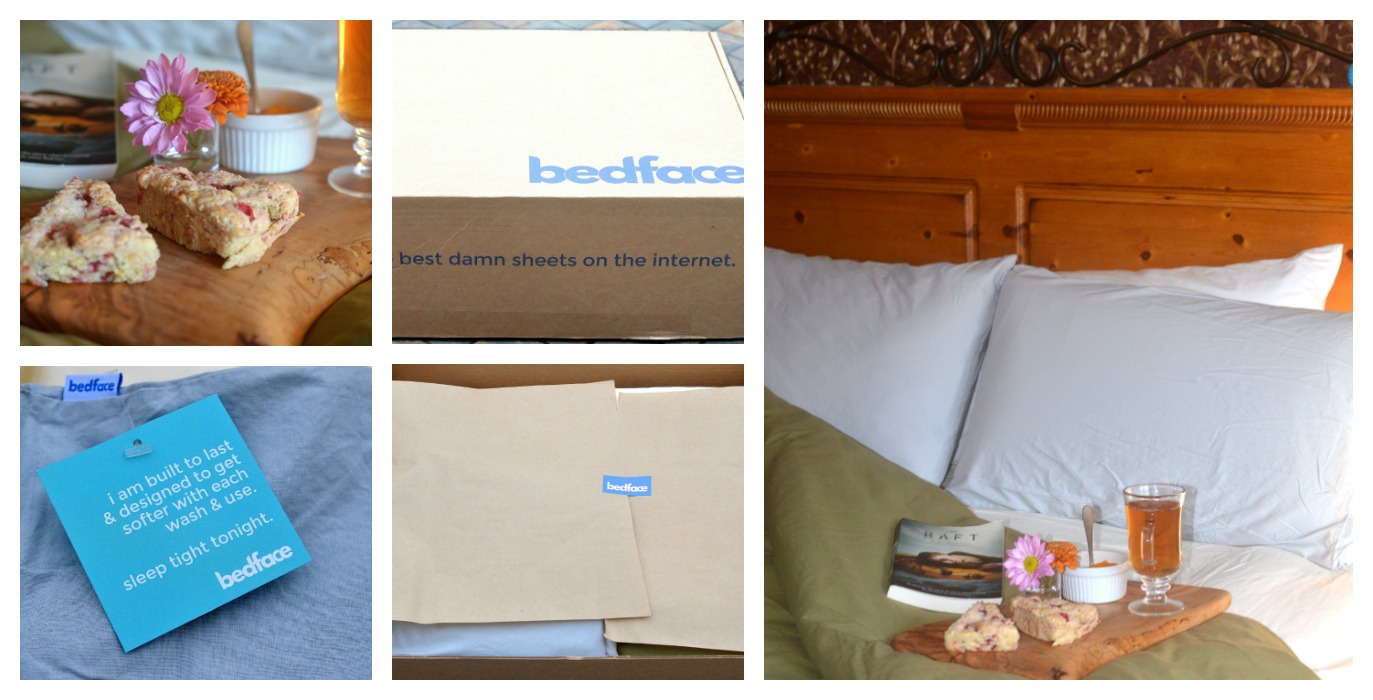 My husband texted me the morning after our first night sleeping on our new set and said "the sheets were comfy". They must have made an impression with him. We rarely talk/text during the work day.
Last weekend, I had a little free time. My husband had gone away for the weekend and my Sunday was open. No sports or obligations were scheduled. What did I do?? I hopped in bed, fired up Stranger Things very late Saturday night and by 9PM Sunday evening I had literally watched the whole season. My kids were fascinated by my actions.
I never do that, lol! It felt great to indulge a little. My kids even made me a cup of tea and brought up two of the Orange Cranberry Scones my daughter and I had made the previous day  for lunch.  It was better than a spa day.  My daughter popped in bed beside me with the book she is reading (The Raft), did she join me to be near me or for one of the scones?? Hmmm, the mind of a 12 year old, lol!
What a day! My bed…new bedding, food, tea, no to-do list and Stranger Things…Which was SO good! What took me so long to watch that?? I freaking loved it! I told my husband that it's Stand By Me…with monsters! I can't wait for next season!!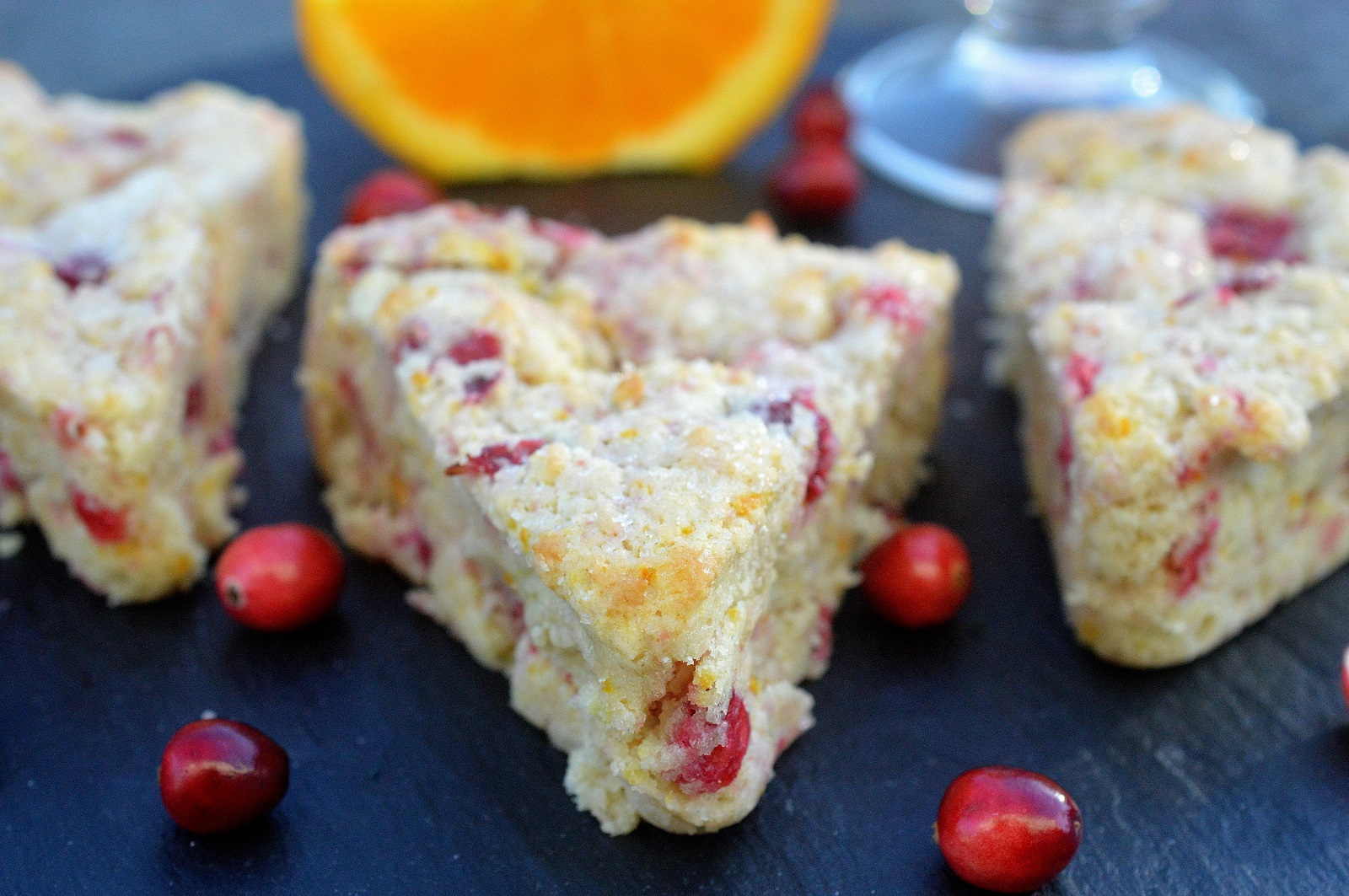 Originally on Bon Appetit, these Orange Cranberry Scones were Tangerine-Cranberry Scones. I decided to substitute orange, since those are always available. I also decided to pan saute fresh cranberries versus dried cranberries which lent some tartness to the scones. All I did was saute 1 1/2 cups of whole fresh cranberries with 1/2 cup sugar and th juice of an orange. I cooked them for about 4-5 minutes. Just until they became soft however before they would burst.
I am sharing the original recipe version since most people will most likley use the dried cranberries because it's easier, has no pan to clean and dried cranberries are much more readily available. However, if you have them on hand like I did,  you have the option of using fresh based by what I shared above. I didn't see anyone in the reviews say they had used fresh…and they all loved the original so dried is perfectly fine and what I will try next time I make these.
Enjoy!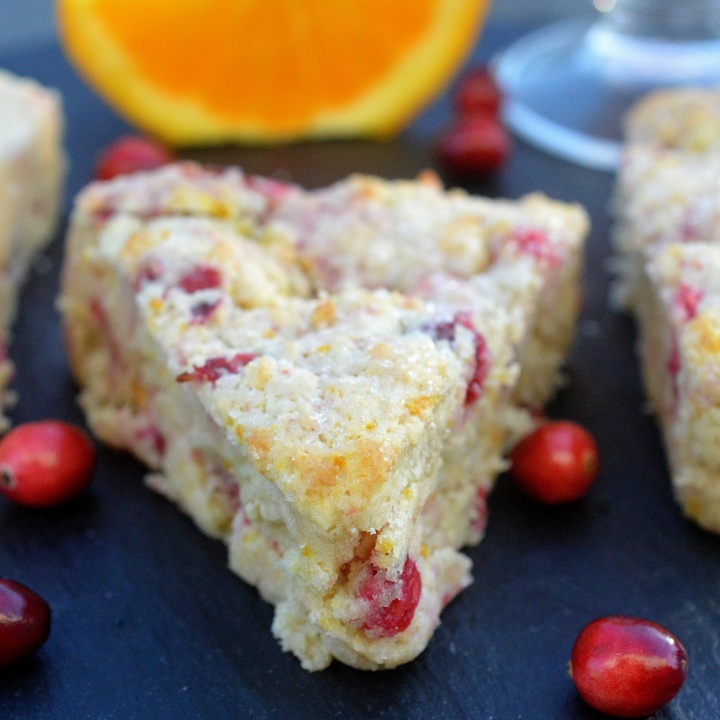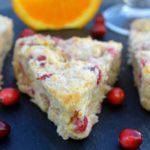 Print Recipe
Orange Cranberry Scones
Ingredients
2

cups

all purpose flour

1/3

cup

sugar

2

tablespoons

grated orange or tangerine peel

1

tablespoon

baking powder

1/2

teaspoon

salt

1/2

cup

1 stick chilled unsalted butter, cut into small pieces

1

cup

dried cranberries

1/4

cup

crème fraîche or sour cream

3

tablespoons

fresh orange or tangerine juice

1

large egg

2

teaspoons

unsalted butter

melted

2

teaspoons

raw sugar*
Instructions
Preheat oven to 425°F.

Line baking sheet with parchment paper.

Whisk flour, 1/3 cup sugar, peel, baking powder, and salt in bowl to blend. Add 1/2 cup chilled butter.

Using fingertips, rub in until mixture resembles coarse meal.

Mix in cranberries.

Whisk crème fraîche, orange/tangerine juice, and egg in medium bowl to blend.

Gradually add to flour mixture, using fork to toss until moist clumps form.

Knead dough briefly on lightly floured surface until smooth. Pat dough into 8-inch round.

Cut into 8 equal wedges.

Transfer to prepared baking sheet, spacing apart. Brush with melted butter; sprinkle with raw sugar.

Bake until golden brown, about 13-15 minutes. Serve warm or at room temperature. (Can be made up to 1 month ahead. Cool completely. Wrap in aluminum foil; freeze.

Serve at room temperature.)