Pumpkin Cheesecake Parfait
With Thanksgiving upon us and me hosting dinner for my family as well as my husbands family, I decided to give out an assignment to the kids this year.
The kids are in charge of the Thanksgiving desserts.
All 7 of them ages 3 to 9!!
I told the kids to each talk to their parents about their ideas for a dessert, and with Mom or dad's help help, whip up something yummy!
Come Thanksgiving just prior to dessert time, the kids will each tell us all what they made and how they made it…I can't wait! This is going to be not just cute but tasty too plus it will be a wonderful memory and who knows maybe a new tradition!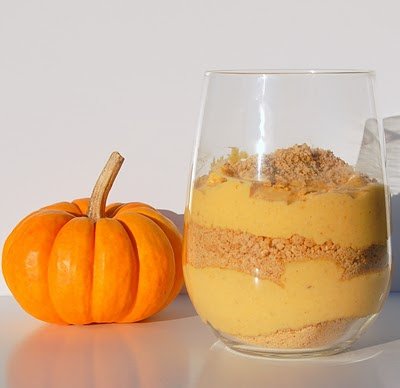 One dessert my daughter and I tinkered with was this pumpkin cheesecake in a glass.
After we made it we decided we need to add some home made whipped cream to it on Thanksgiving to top it off. It was easy, at 6, she was able to do just about the whole thing herself.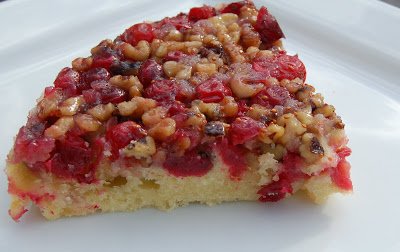 My son says that one of them must make this family favorite! –
Cranberry Pie, it's not really a pie its more like an upside down cake and so very good!
Pumpkin Cheesecake Parfait
4oz cream cheese, softened
8 oz sour cream
1 cup Pumpkin
1 small box vanilla instant pudding
1/2 cup sugar
1 1/2 teaspoons vanilla
You can use Pumpkin Pie Filling as well if you do only add a 1/4 cup sugar.
You can crush some graham crackers ans place them at the bottom of the glass or in layers like my daughter did.
You can add some whipped cream to the top or layers as well.
Optional: Make these as shooters!! Use 2 1/2 ounce shooter cups with lids usually found at party stores or wholesale clubs.
In your mixing bowl combine the cream cheese, sour cream and pumpkin until blended. Pour in the pudding mix, sugar and vanilla and mix on medium for 3 minutes more.
Get the kids in your life cooking this holiday season!
Colleen