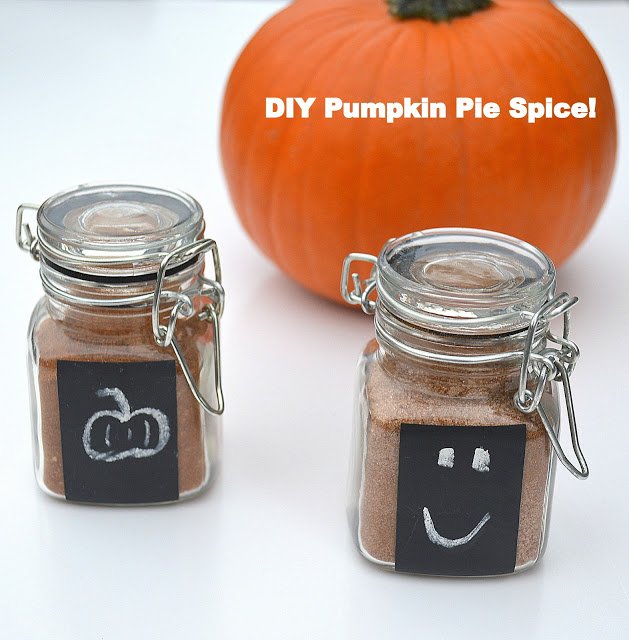 It's time for another junior chef takeover here on Souffle Bombay!
Today my 9 year old daughter, Samantha, is going to show you how to make your own Pumpkin Pie Spice Blend, plus she has a little surprise for you too!
"Hi...I'm baaaack!!" I know it's still summer but I have been pretending its fall because fall is my second favorite season (my mom is wishing summer will never end). I love fall because its cool and warm at the same time and you get to play outside in long sleeves. I am always excited to see the pumpkins and I like to cook them up to make pumpkin bread, and muffins! We seem to bake the most during fall at our house, pumpkin breads, cookies, scones, soups and so much yummy stuff. So today I made Pumpkin Pie Spice, my mom says its something you can buy at the store but we figured why buy it when you probably have everything you need to make it in your spice cabinet.
It was really easy to make. One of my favorite parts of cooking is the tasting but this you don't really want to taste because it doesn't taste good until you mix it in what you are making.
I have a surprise for you!! I mixed in sugar with some of the pumpkin pie spice and it tasted good! Anything with sugar tastes good to me (that's why I drew a smiley face on the spice jar with the sugar, haha)!! You can use the sugar spice to make pumpkin dip, to make your glasses pretty when you are having hot or cold apple cider (I think that is a good Thanksgiving or Halloween treat), you can use it to give some sparkle to your cakes and cookies, just sprinkle some on the top of them.
- as dictated to me by Samantha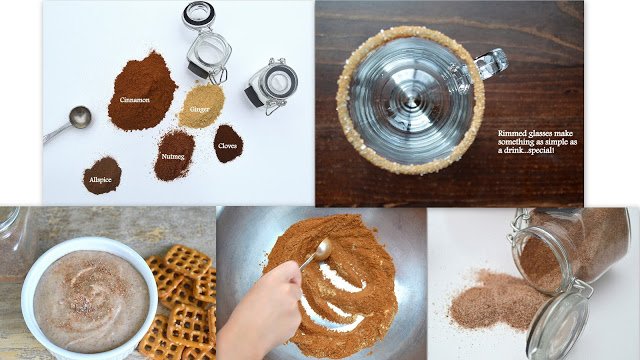 DIY Pumpkin Pie Spice


¼ cup cinnamon
3 teaspoons ginger
3 teaspoons nutmeg
1 teaspoon allspice
1 teaspoon cloves
Combine all spices in a bowl and stir it up like I did or place all spices in a small jar and shake it up until it's mixed (just leave a little headroom in the jar).
Notes: Sometimes we throw a ½ teaspoon of Cardamom in as well. That works especially well when making pumpkin donuts, scones or bread.
To make the Sugar Pumpkin Pie Spice Blend:
2 TBS of spice mix
2 TBS sugar or coarse white decorators sugar (larger crystals)
Combine in a small jar or mason jar. Shake well.
To make a sweet pumpkin dip, combine 4 oz of cream cheese (room temp), ¼ cup brown sugar, 1 TBS vanilla and 2 TBS of the Sugar Pumpkin Spice Blend. Mix well until everything is smooth. Serve in a small ramekin with pretzels, apple slices or graham crackers.
Spice blend inspired by an old Bon Appetit Pumpkin Pie Recipe
See you next time!!


Love, Samantha