Finding out a way to do something better than I/we did before, or finding out something so simple that enhances my/our life in some way or saves me/you money are all things that get me excited! Right??
Isn't it funny that you can sometimes find out the most random, helpful or interesting thing standing in line at a store, at a kids sports event or having cocktails with your friends. Maybe it's "the best" conditioner for your hair or the awesome local restaurant you never knew existed or how their grandma got her cookies to bake perfectly...every time.
Last year, I think it was I saw this trick pop up on Pinterest, I remember clicking on it and thinking...Huh...it's THAT simple...really?? And it really was. I wish I knew who to give credit to for this but I don't...it was SO simple that I didn't even Pin it. These however are the awesome ideas that I have Pinned if you want to check them out. Seriously, some people sure are SO creative and smart!!
I use scallions all-the-time! It is rare when even 2 days go by and I don't use them for something. Often I just need a bit as a garnish so that is why this trick thrilled me to the bone!! I Love it!! It's also a cool "experiment" for your kids to be a part of.
If you like this tip...then you just might love this one, which I like to call The Best Kitchen Tip Ever!! It blew my mind!! I do it almost every week!
Now you need to tell me one of YOUR tips, tricks or secrets...I LOVE finding out new things like that...Come on and make my day!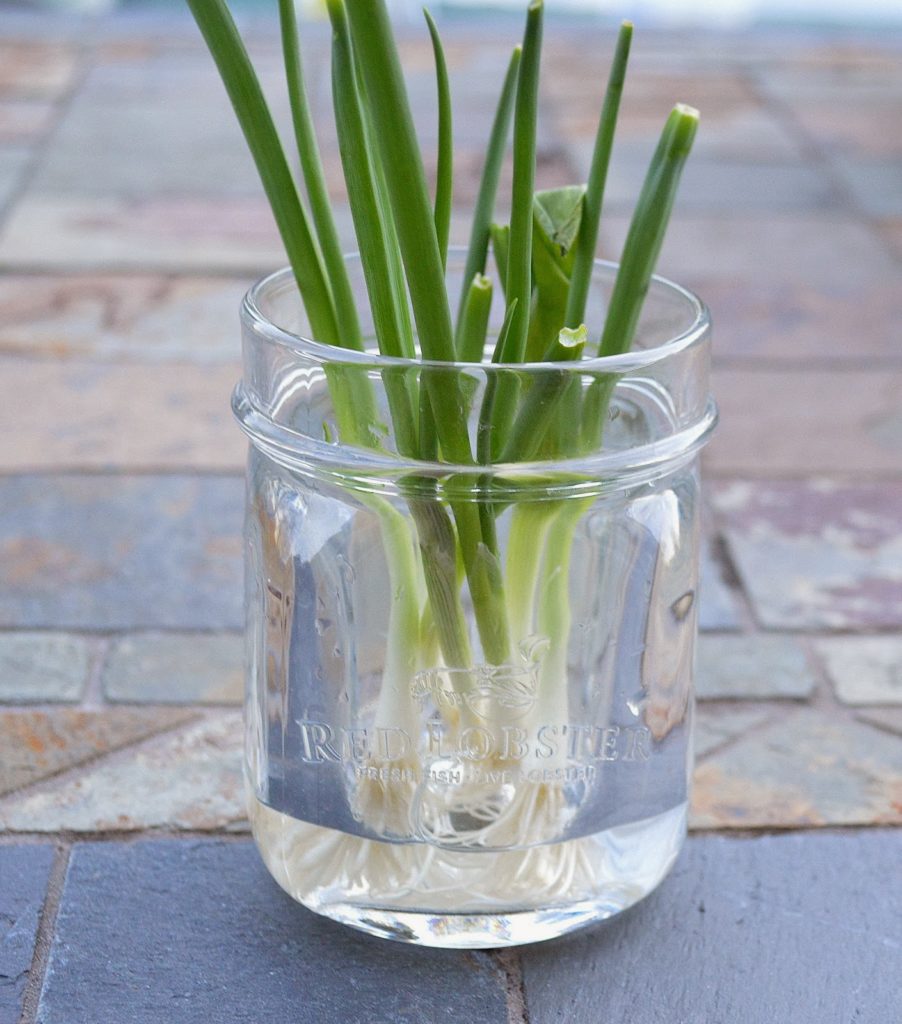 Instructions
Once you are finished using your new scallions and have chopped them down to the whites, rinse off the roots under cold water and place them in a mason jar or other similar glass or pottery storage container then cover just the roots with cool water. Sit them on your windowsill and change the water every day. Remember just cover the roots with water, that way the scallions will stay fresh and not rot.
You will be amazed at how quickly they grow. When you need a bit of chopped scallion for a soup or a recipe, you will have it on-hand!
You will notice the very top of each scallion will be brown, just snip it off before you use them and a dry outer layer will appear, just peel it off...good as new! I also trim the roots from time to time. As you can see in the first photo, the roots grow as well. I have kept the same scallions for up to 3 weeks, for all I know they could last even longer.