What's the most deliciously satisfying breakfast you've ever had? The BEST breakfast I've ever had happened by chance last summer while I was away with my family and friends.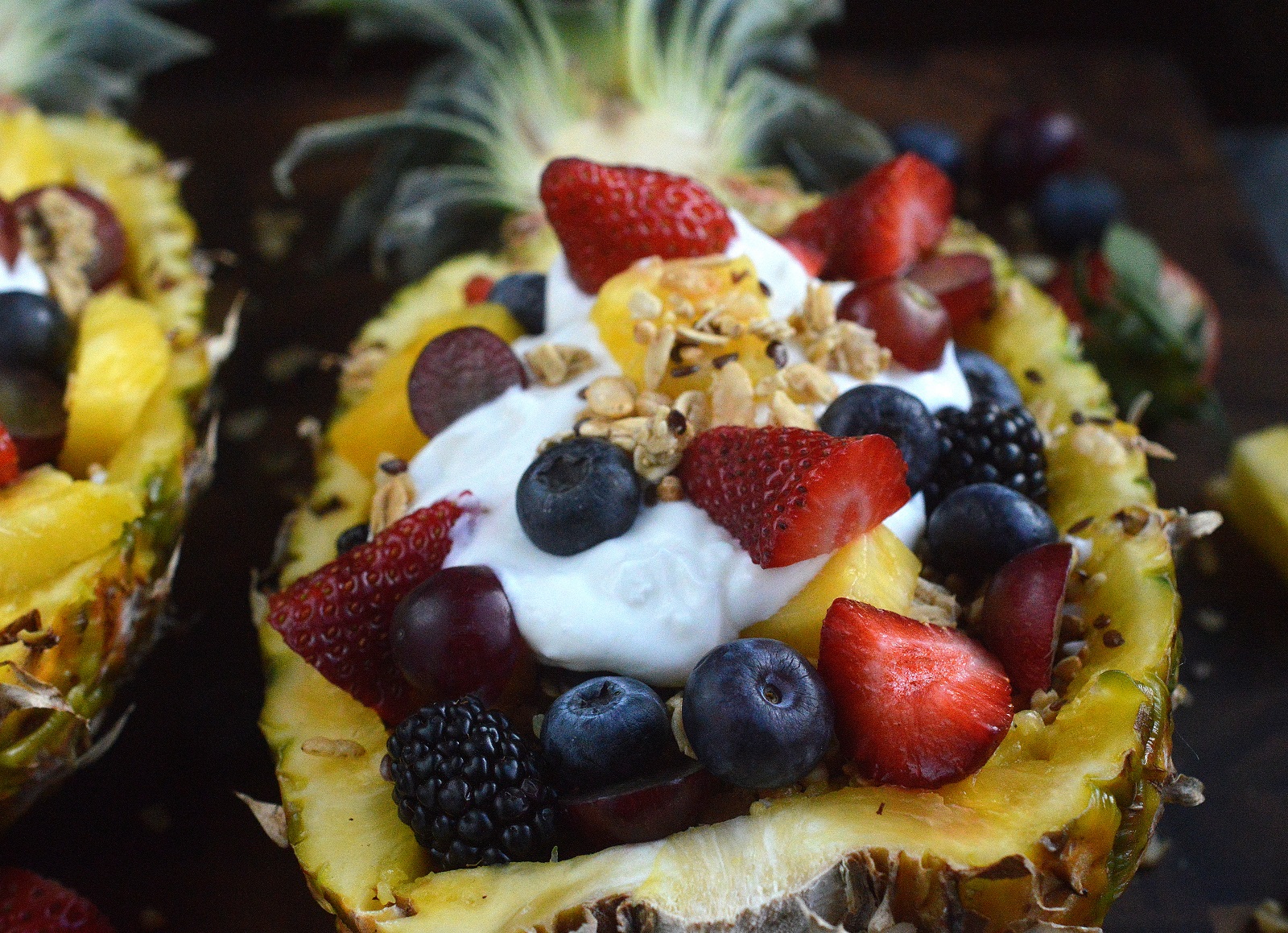 I'm sure you've had a few meals in your life that you still think about over and over...No matter how long ago they took place. I can vividly remember visiting friends in Kentucky, where I had my first taste of biscuits & sausage gravy. I had never even heard of biscuits and sausage gravy before that. I couldn't stop eating it! It was the only thing I ate at the buffet breakfast we went to, and 22 or so years later I still think dream about it! I have never tasted better!
You just never know when a dish will surprise you. Like when I happened upon the best breakfast ever...Last summer while in Wildwood, New Jersey for a cornhole tournament my husband and friends were in (you might call it "bags"...its when you have two slanted wooden boards and two teams of two throws "beanbags" filled with corn into the holes...yup, its a thing), my girlfriend, our kids and I stopped one morning at a bagel place for breakfast. Turns out it was way more than a bagel joint. The menu was great, they had creative breakfasts, salads, and sandwich wraps. (The Bagel Time Cafe)
I'm not one to go for a sweet breakfast when out. I lean towards savory BUT when a half of a pineapple loaded with fruit, yogurt and granola walked by my...My head whipped around to follow it. I was like what IS that?? All I knew was I had to have it! That's not the kind of thing I go for but, darn did it look good!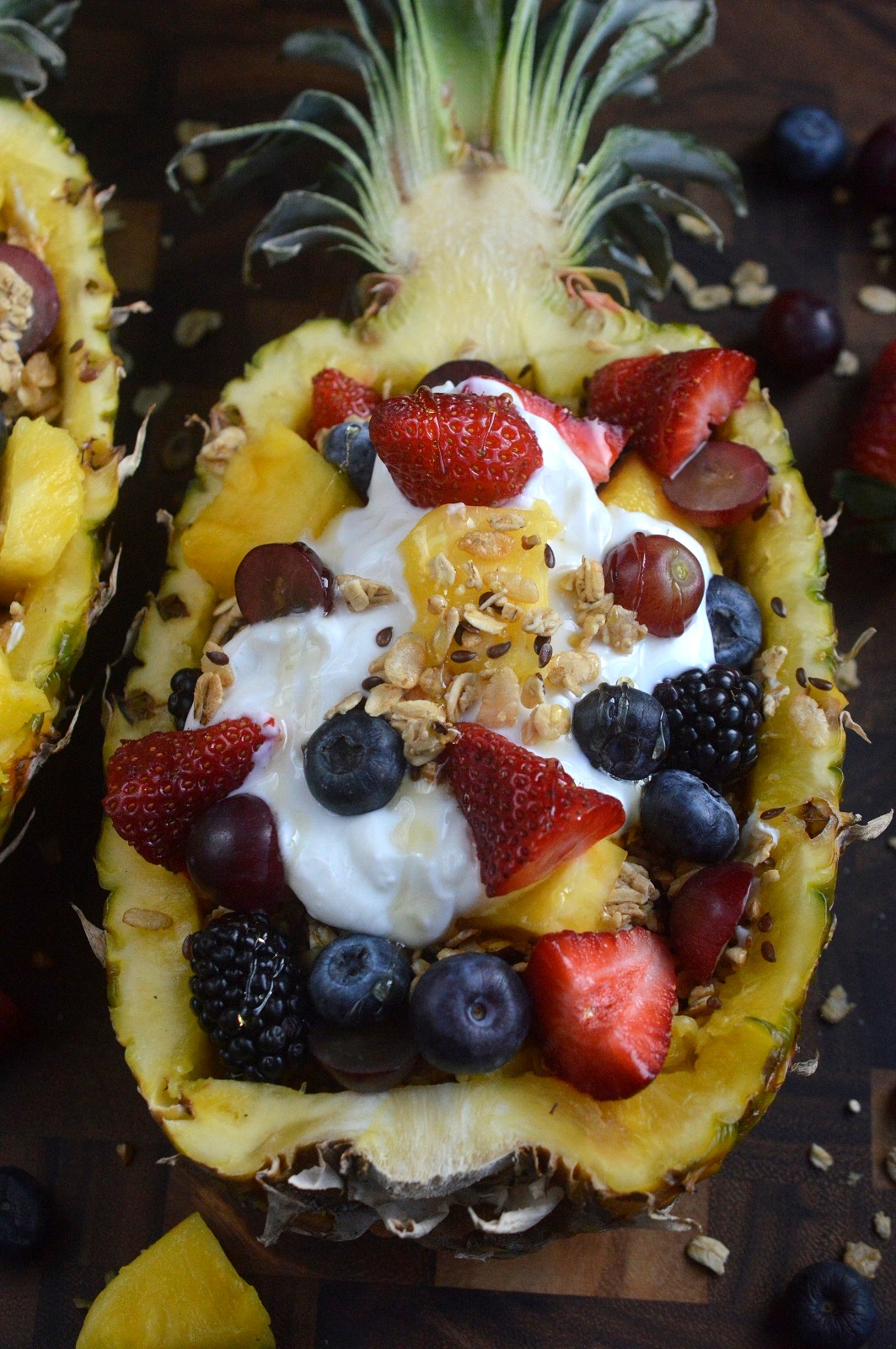 No joke...my mouth is watering as I type this! When my pineapple arrived it was soooo pretty and so much was going on. I took a quick pic for IG and then I dug right in! I think I moaned, lol! Everything worked in harmony, it was like a beautiful song in my mouth. I definitely did the happy food dance in my chair. 
The next thing you know, my friend, my kids...her kids...we were all digging in! The pineapple was so perfect, as was the other fruit...the yogurt was rich and creamy, definitely a greek yogurt but a little sweeter. And the granola added a satisfying crunch. I knew I would be replicating this baby!
The morning I set out to recreate the best breakfast evah...was in winter, aaaand it was snowing hard. I gathered what I needed and got down to work. Everything came together quickly. The only time-consuming part was getting the pineapple pieces out of each half while leaving the halves intact to become the bowl. Here's a quick video I found, so you can see the easiest way. However they used the center core of the pineapple, typically the center core of a pineapple is too tough and not sweet at all, so I discard it. Also, I would use a paring knife to cut the meat out of the pineapple (better control and safer). Your call on both points.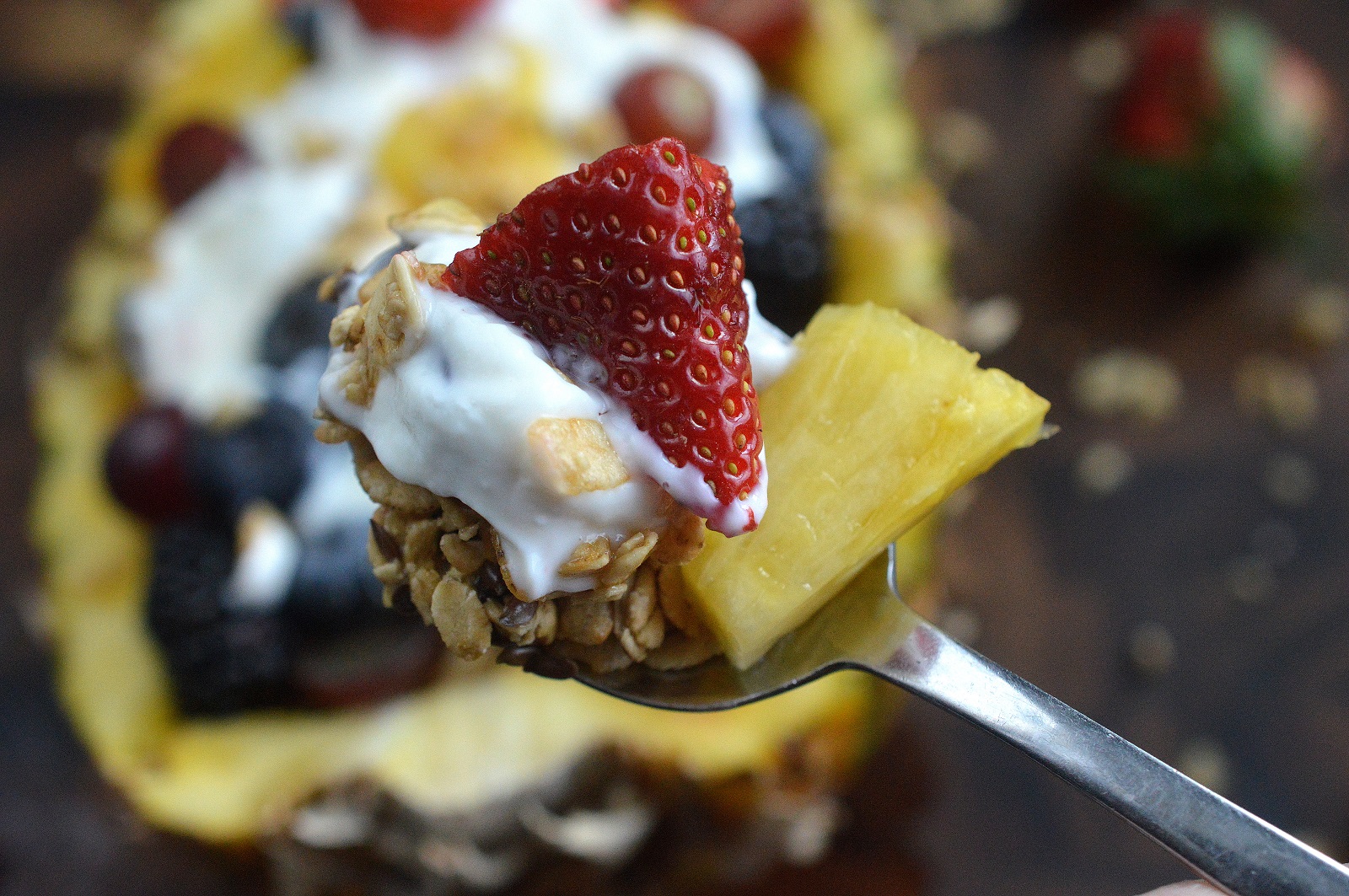 I chose to use Greek yogurt, I sweetened it with some honey mixed into it (or you could use vanilla yogurt). Then I placed the yogurt in each pineapple half, added a thin layer of granola, then more yogurt then added in my chosen fruits of blueberries, strawberries, blackberries and of course pineapple and finally more granola. I drizzled it with honey and enjoyed the heck out of myself once again...as did my family!
My 13-year-old daughter immediately took a few "artsy" pictures that snowy morning and posted it on her Snapchat and within minutes she had a dozen people asking "where are you??" "are you on vacation??" Ha! Nope!!
I hope you make this and it becomes your new favorite! It's full of deliciously healthy foods, tastes great, and may just make you think you are on an island somewhere, OR at the very least you can snap a pic like my daughter did and fool your friends! Customize this, however, you wish (the honey really is a nice touch) and tag me on Instagram @SouffleBombay or #SouffleBombay with your creation! Hope its the BEST breakfast for you too!
Enjoy!!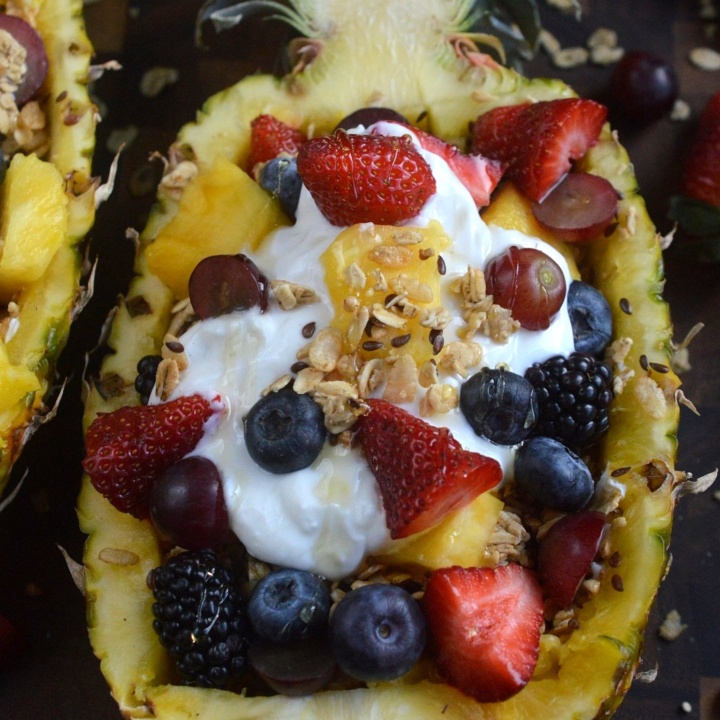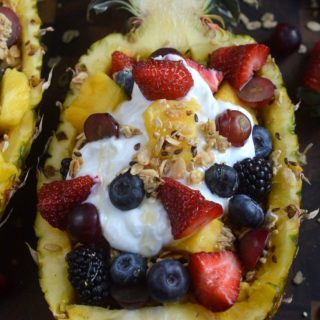 The BEST Breakfast
Ingredients
1

pineapple

24

oz

more or less based on the size pineapple and how many you are serving <g class="gr_ gr_128 gr-alert gr_gramm gr_inline_cards gr_run_anim Grammar multiReplace" id="128" data-gr-id="128">vanilla</g> (or plain) Greek yogurt

1 ½

cup

your favorite granola

I use vanilla granola without nuts

Strawberries

Blueberries

Blackberries

Honey
Instructions
Slice your pineapple in half lengthwise and then cute pineapple into cubes and remove them from each half, discarding the bitter/<g class="gr_ gr_118 gr-alert gr_spell gr_inline_cards gr_run_anim ContextualSpelling ins-del" id="118" data-gr-id="118">hard core</g> pieces (watch the 1 ½ minute video I have linked in the post).

Once pineapple halves are hallowed out, add a layer of yogurt (if using plain, you may want to first mix with a bit of honey), sprinkle on some granola, then more yogurt.

Scatter fruits overtop and then drizzle with honey.

Serve & enjoy!
Follow me on Tik Tok for 1 minute videos