White Cheddar Cheesy Broccoli Rice in 20 minutes or less?  Yes please!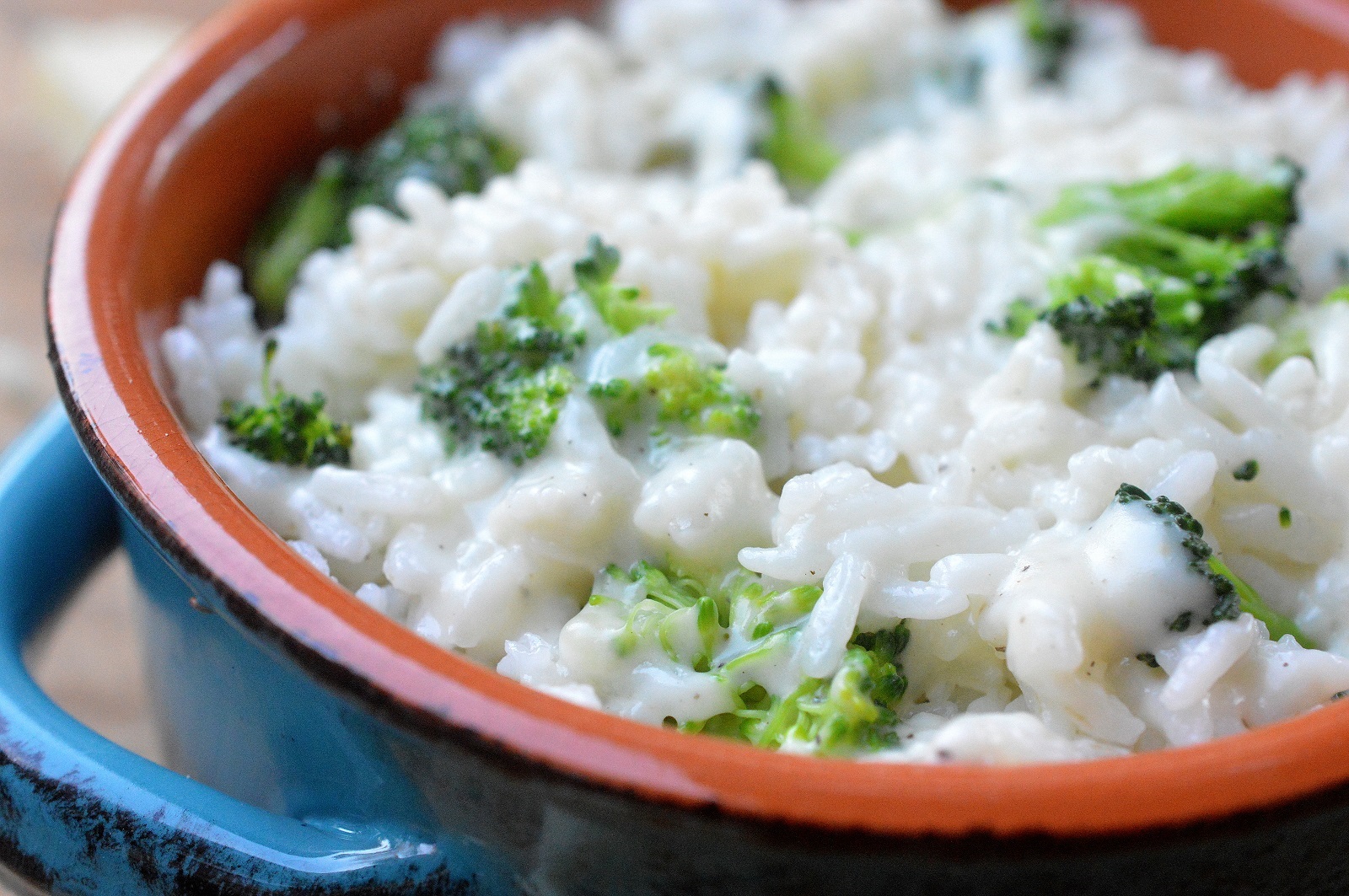 Life gets crazy right? Work schedules, sports schedules, homework, after school activities…then throw the holidays in, parties, gatherings, etc and it can get borderline psychotic in a household. Am I right?
I love a full sit down dinner as much as anyone…however some nights, I need to get a dinner I can feel good about on the tables as-fast-as-possible! If it is a dinner everyone will eat…even better!
That right there doesn't happen as much as I would like.
One thing my whole family can agree on is rice. We all love it. We also happen to like cheese,and everyone except me likes broccoli. So this White Cheddar Cheesy Broccoli Rice is one of the easy staples I can make from time to time when I know we are all flying in different directions.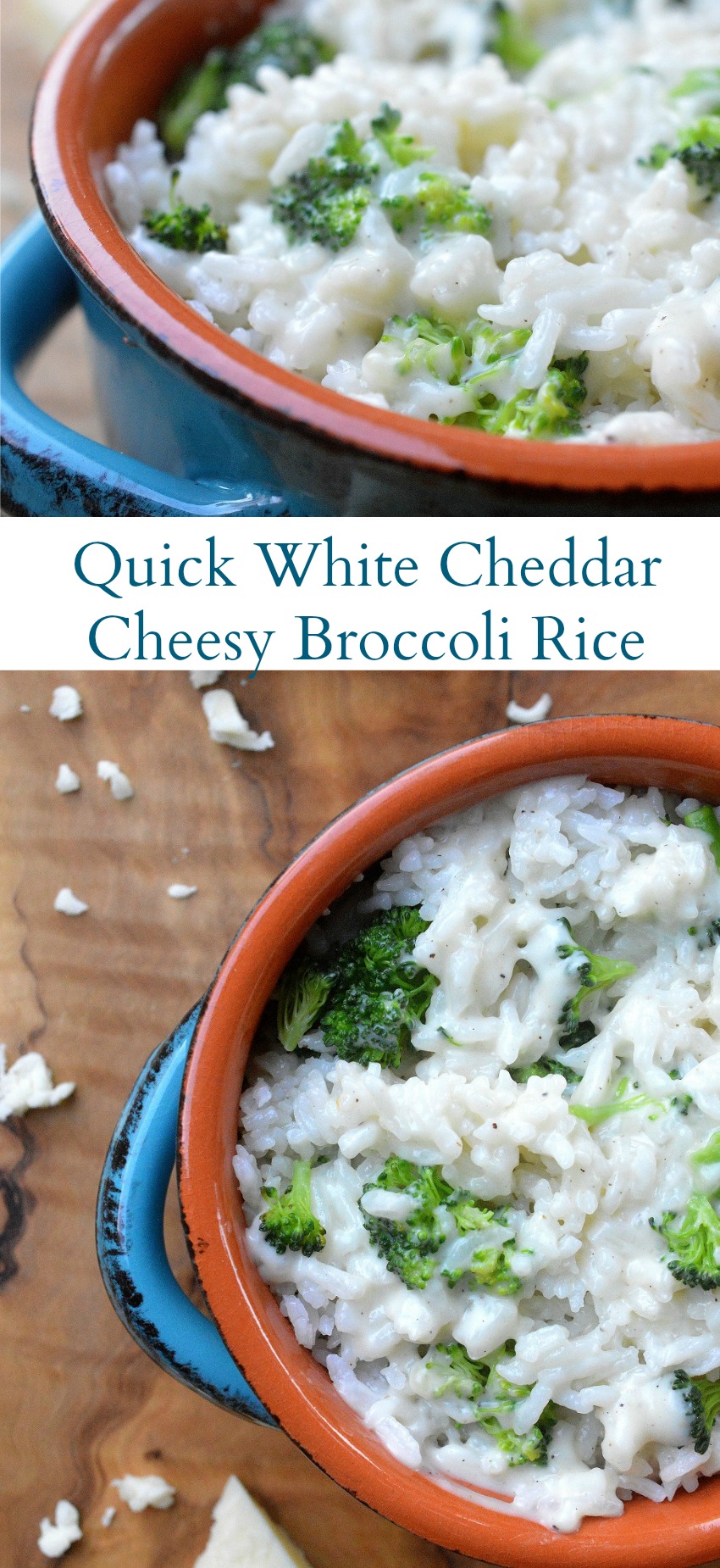 My kids have loved steamed broccoli forever. I know!! It surprised me too!! My husband has always been a fan of broccoli as well. The three of them eat it steamed and that is it…no seasoning or butter and they love it.
Me…blech! I like my broccoli raw, slathered in a dip of some sort, so I was happy to find out back when I had first started making this White Cheddar Cheesy Broccoli Rice that I could enjoy it hidden in rice and cheese, lol! If your family prefers orange cheddar cheese, feel free to use that in place of the white cheddar cheese. If you like a bit of spice in your food, add a pinch or two or Cayenne pepper to the cheese sauce, yummo.
I have shared previously with you just how much my family and I enjoy Veetee Dine In Rice. The rice that is ready in 2 minutes!! Just minutes until perfect rice…every-single-time AND its GMO free…BIG WIN!  Most of their rice varieties are gluten-free as well.
Once again I am happy to partner with Veetee to bring you this very easy and family friendly weeknight dinner. All you need to do is steam the broccoli, make a quick cheese sauce and combine the two with the rice…the rice that took just 2 minutes to make! Woot! Plus...no dishes from the rice, since it cooks in its own BPA-free container in your microwave! You have got to love that!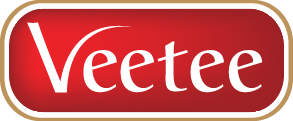 If you are unfamiliar with the Veetee Rice name, it's not new.. it is newer to the U.S. Market – Veetee hails from the UK, is GMO free, is suitable for vegetarians, ovo-lacto vegetarians and many varieties are suitable for vegans. It comes in white, brown & flavored varieties. To see the various flavors, visit the Veetee website and check out their 11 Dine In Rice varieties (all ready in 2 minutes!!) I often eat their Basmati Dine In Rice on its own for a quick lunch when I am working.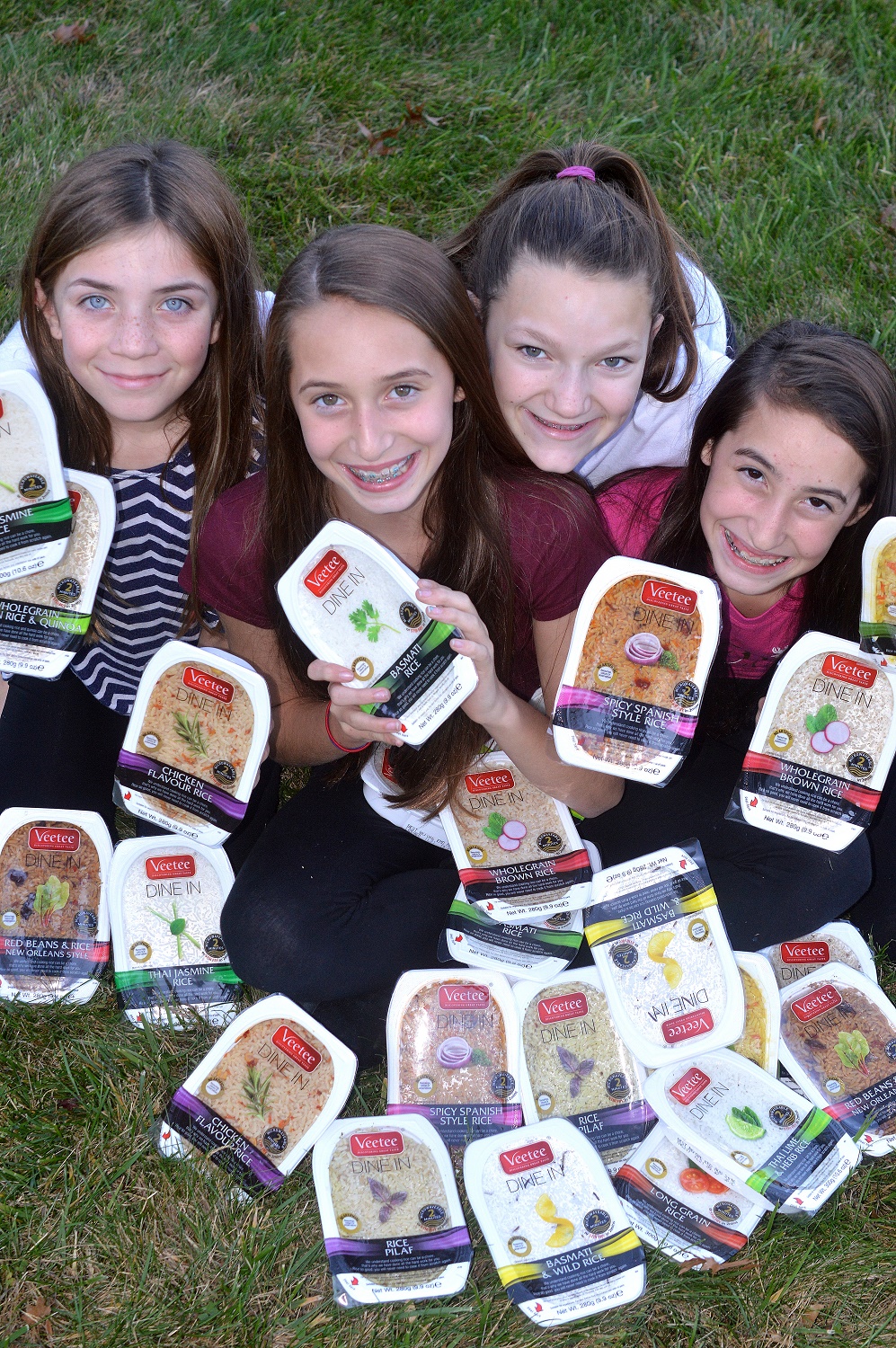 Shoprite is where I typically purchase my Veetee locally, however it is available via Amazon as well as a number of retailers including Walmart, Wegman's Kroger and more, here is the full list.
My youngest has her friends over often. Back when I made the first recipe for Veetee quite a few of the girlies helped me test it out and to this day they come and as me if I have any of "that rice" for them. They have good taste (and I have no work to do to make it for them…score one for me).
I have made a Fall Harvest Rice Bowl previously with Veetee which is delicious and well as a delicious One Pot Cajun Shrimp & Sausage Over Rice.
Thanks to Veetee Dine In Rice for sponsoring this post!
Enjoy!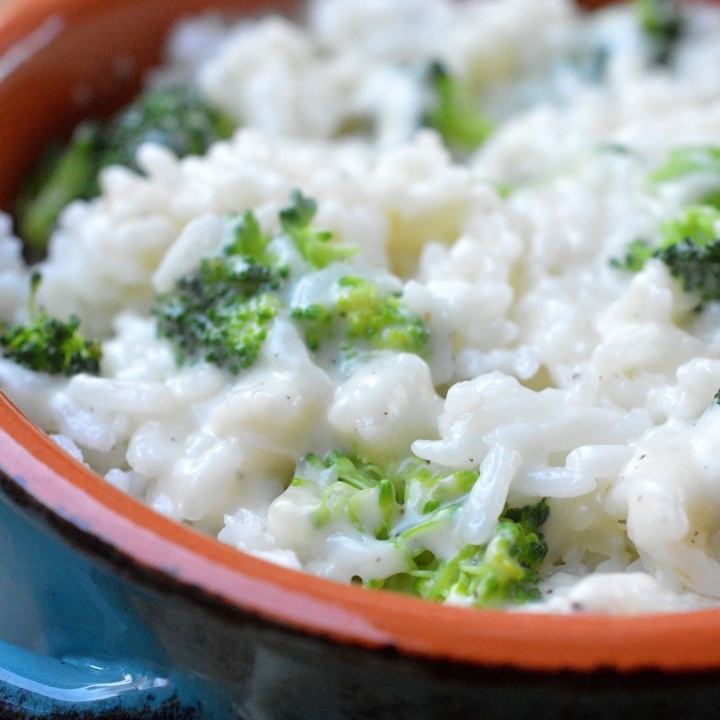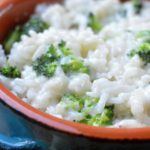 Print Recipe
White Cheddar Cheesy Broccoli Rice
Ingredients
2

cups

fresh broccoli florets

2

TBS

butter

1

clove

garlic minced

1 1/2

TBS

flour

1

cup

to 1 1/2 cups whole milk

1 1/2

cups

freshly shredded white cheddar cheese*

Kosher salt & pepper

2-4

packages of Veetee Dine In Rice

Jasmine, Basmati or Long Grain or Wholegrain Brown work best for this
Instructions
Cut your broccoli florets into small bite-sized pieces.

Set a pot on the stove with water to bring to a boil.

Set steamer basket atop the pot to steam your broccoli (be careful to not overcook it, it won't take long). Cover with a lid while cooking.

While your water is coming to a boil, melt your butter in a sauce pot.

Add in the minced garlic and saute for 1 minute.

Whisk in flour, keep whisking for at least 1 minute. The longer you whisk it, the less it will taste like flour after you add the other ingredients. You can move the pot on and off the heat as you do this.

Slowly add in 1 cup of milk, whisking vigorously as you do.

Keep whisking until the mixture comes to a simmer and it begins to thicken up a bit.

Remove it from the heat and quickly add in your shredded cheese, whisk until smooth.

Season with salt & pepper.

If you would like your sauce thinner, simply add a little more milk.

Cook your Veetee Rice according to directions, then simply combine the rice, steamed broccoli and cheese sauce and serve.

*Do not use packaged shredded cheese for this, shred your own.