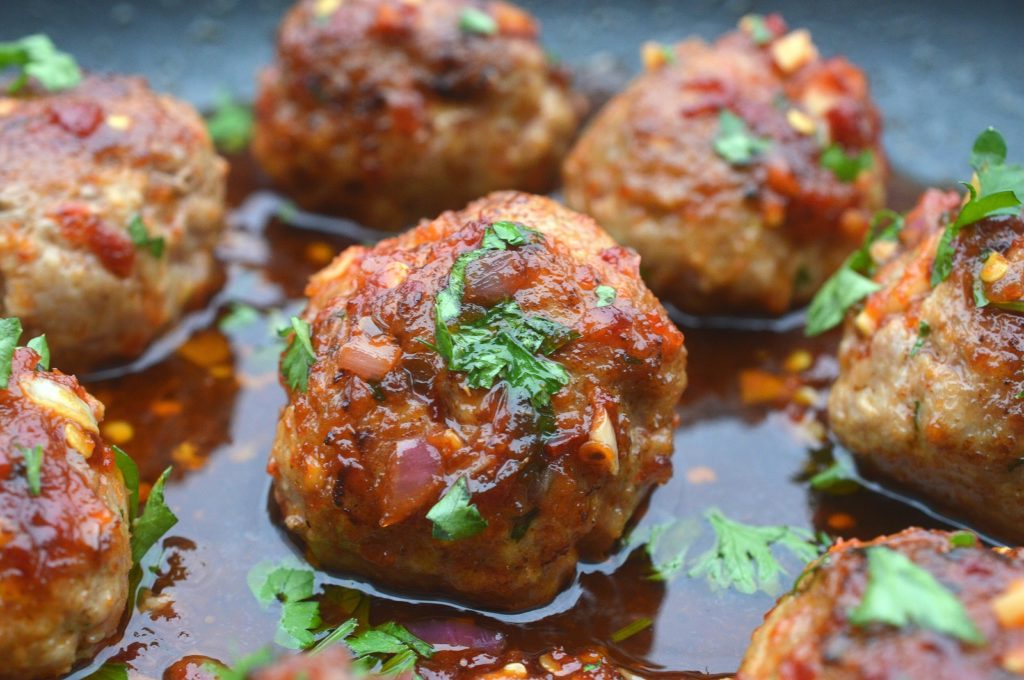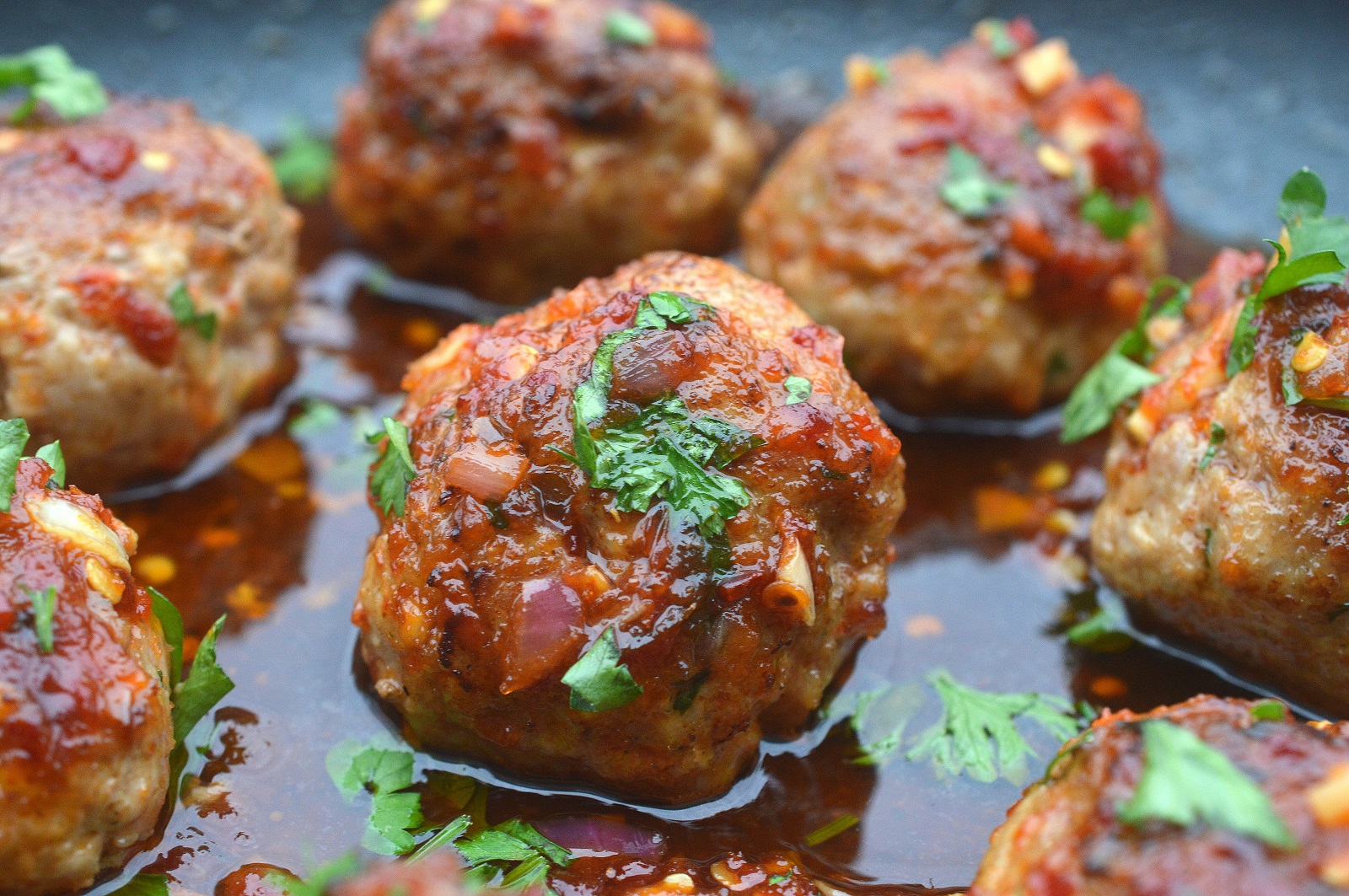 Love meatballs as much as I do?? If so, these Asian Pork Meatballs With Ginger Honey Sauce  will become a new family staple! If you read Souffle Bombay they you know just how much I love a good meatball! I seriously think I could write a cookbook filled with meatballs or write a song about them and sing it proudly…the second of the two would be easier for sure, I am one that bursts into random songs quite often and somehow they flow…just ask my kids! I am like a rapper that way…with out the actual rapping skills, one of my few talents haha!
These meatballs are so…so…SOOO delicious!  They're very flavorful, moist, easy to make and will impress anyone whose palate the cross!
When it comes to pork meatballs, I try to not use any filling and that's part of the key of why they are so stinkin' good…in my opinion anyway so because of that, as a bonus these Asian Pork Meatballs With Ginger Honey Sauce are gluten free!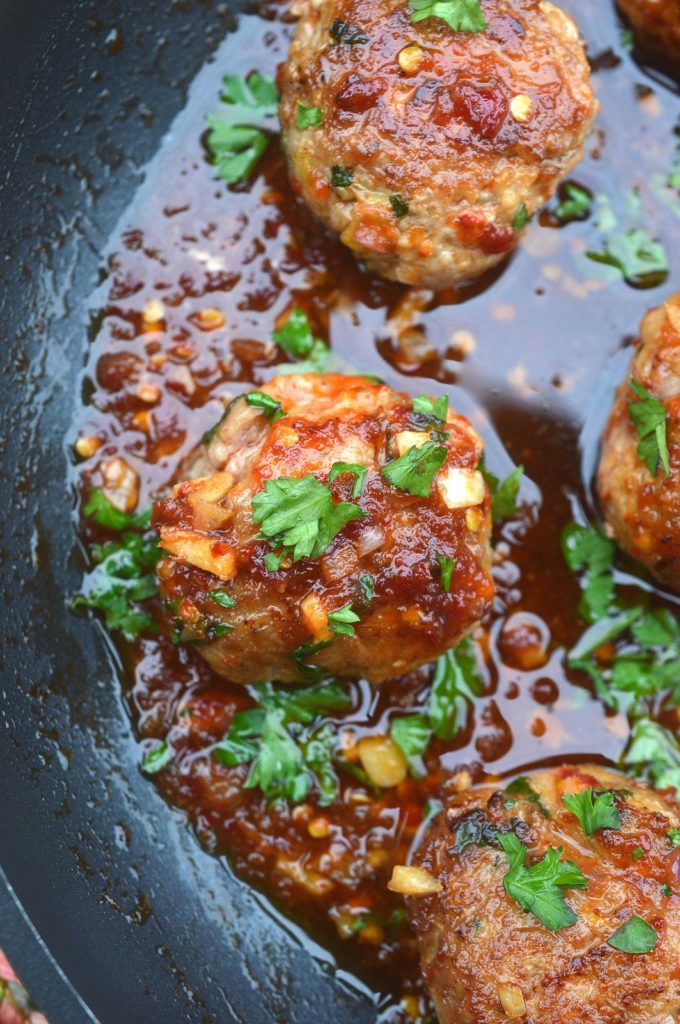 If you love meatballs as much as I do check out some of my favorites like:

Turkey Meatballs in a Savory Broth
And the ultimate meatball sammie…The Bahn Mi! Yummmm!
I wasn't kidding when I said I-love-meatballs! 
Enjoy!

Asian Pork Meatballs
Prep time:
Cook time:
Total time:
Ingredients
Meatballs
1½ pounds ground pork
2 TBS minced sweet or red onion
2 large cloves garlic, minced
1 tsp minced ginger
½ TBS sesame oil
Kosher salt & pepper
Ginger Garlic Sauce
3 TBS sesame oil
1 tsp minced garlic
1 TBS minced ginger
1½ TBS rice wine vinegar
2 TBS honey
1-2 TBS Chili with Garlic Sauce (depends on how much you enjoy heat)
½ tsp cornstarch
Cilantro for garnish
Instructions
For Meatballs:
Combine all ingredients together and form balls. They will be wet. It's fine, just get them to hold together. Place on a baking sheet until ready to cook.
When ready to cook, preheat oven to 350 degrees.
Use a small amount of olive or grapeseed oil (2-3 TBS or so) to fry the meatballs until nicely browned. Place on a baking sheet and bake another 10 minutes until cooked through.
For Spicy Ginger-Honey Sauce
In a frying pan with sides, combine sesame oil, garlic and ginger and saute for 1-2 minutes until fragrant. Add in vinegar, honey and chili with garlic sauce and bring to a boil. Add in cornstarch and whisk until combined and thickened. Taste & adjust. Place meatballs in your pan, coat with sauce, garnish with cilantro leaves (if you like)and serve.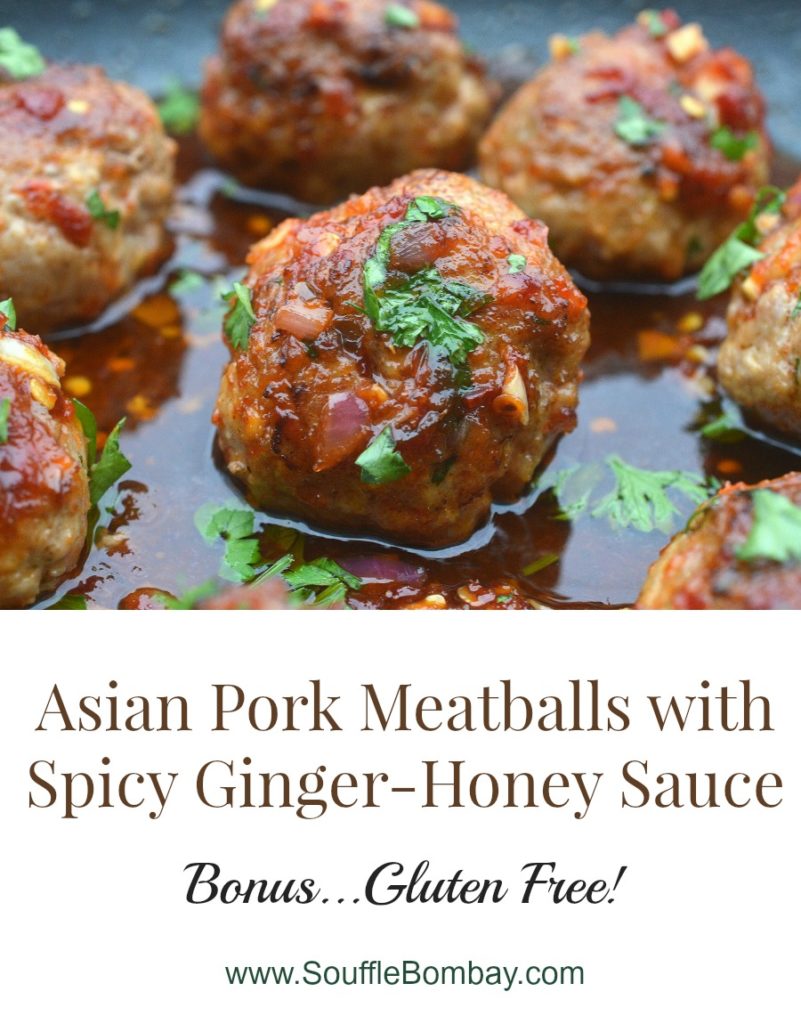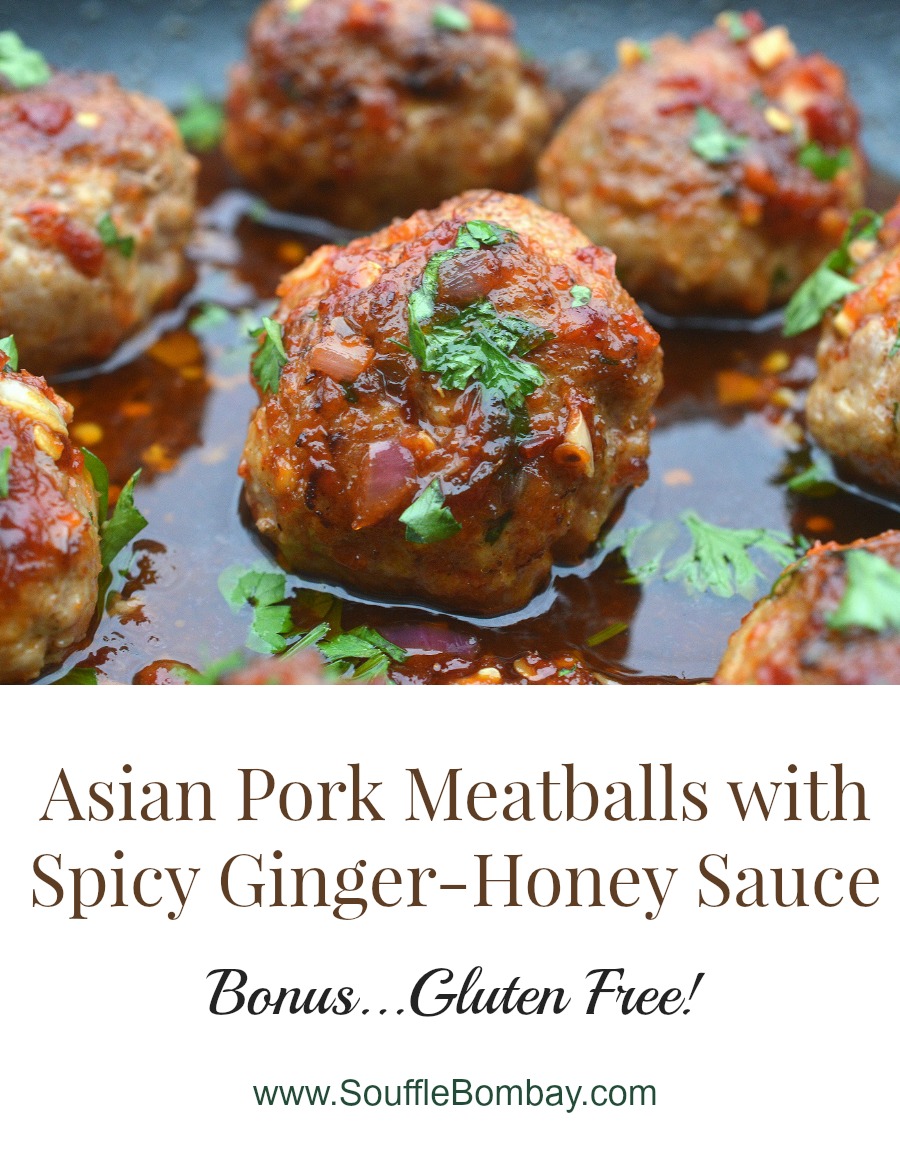 (Visited 128,677 times, 243 visits today)