Get your straw at the ready because THIS is The BEST Salsa Recipe!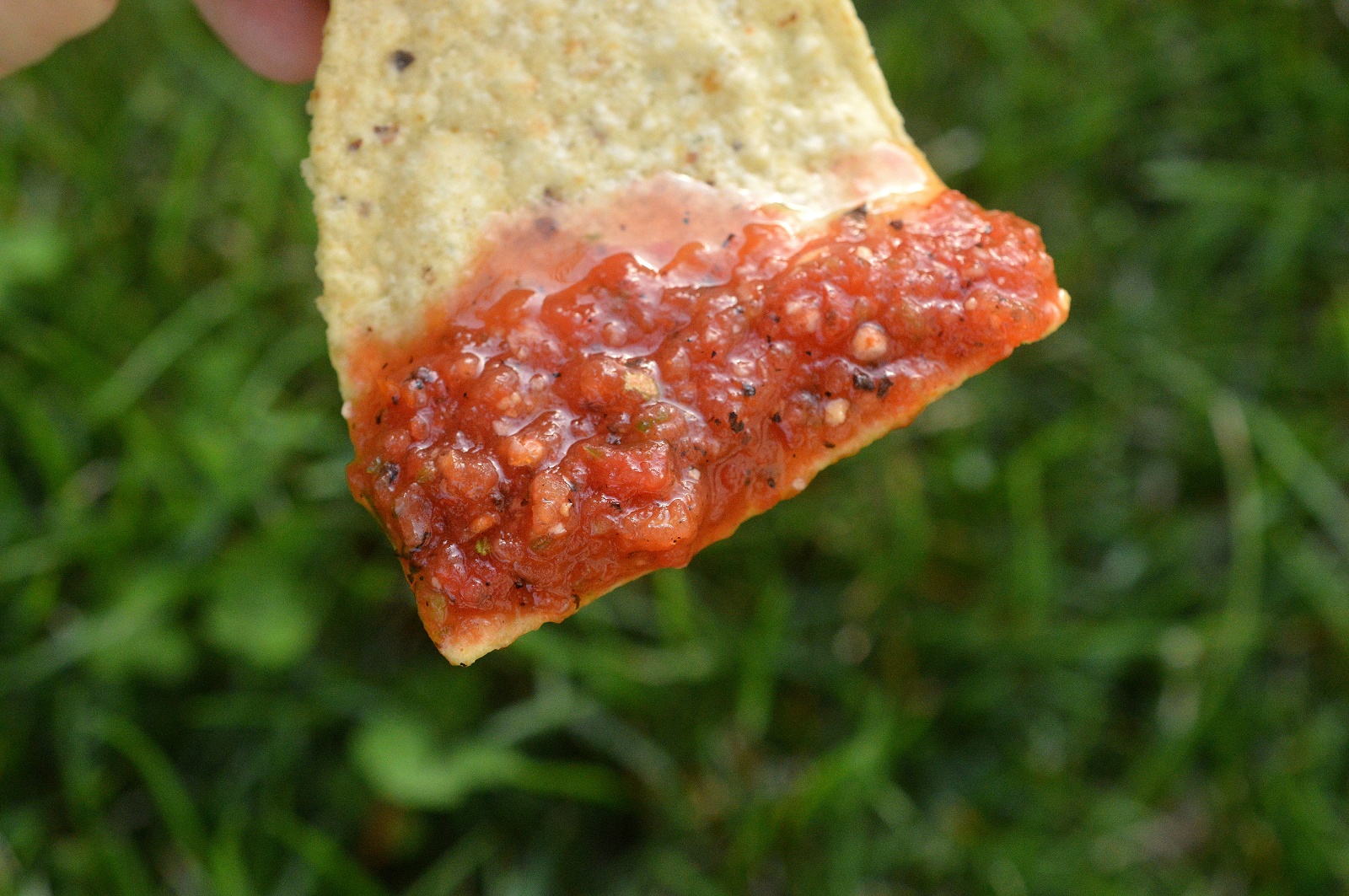 Sure I love Pico de Gallo, trust me when I say I eat it with a fork for lunch some days (just ask the Mexican stand at my farmers market, what I eat for lunch most Thursdays, lol), however this salsa?? This salsa I can drink with a straw. I haven't…yet, I literally think about doing just that!
My friend Molly makes a killer salsa and after having hers a couple of times, I decided to make something similar. I started with a can of fire roasted tomatoes that I was staring at one day in my supermarket and took it from there.
I added some of this and some of that until I achieved the taste that I crave.
Now you may find it odd to add honey to salsa, however most people add sugar to their homemade tomato sauce (I know I do). The sugar helps cut the acidity of tomatoes. Remember tomatoes are a fruit. So sweetness is a part of what a perfect in-season tomato should taste like. Adding some honey to this recipe for The BEST Salsa Recipe is part of what makes it earn the title in my opinion….and makes it straw-worthy…Mmmmmm!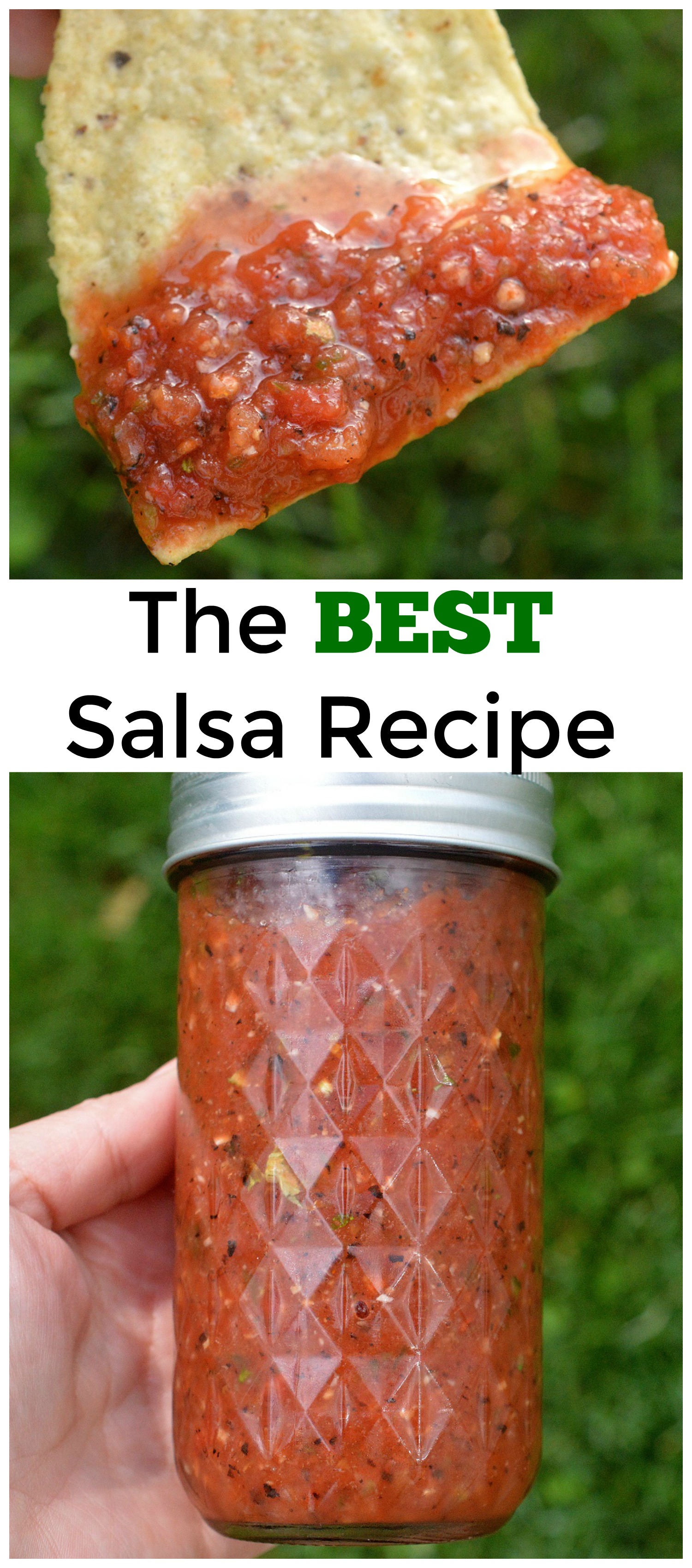 Besides being delicious, "The BEST Salsa Recipe" is so, so easy to make, literally throw everything in your blender, Vitamix, Ninja or food processor and tah-dah! All you need to do after that is taste and adjust the flavors to your preference for sweetness and/or heat and grab a straw…err I mean chip! It also makes a great food or hostess gift! 
Why canned tomatoes? Quality canned tomatoes are picked at their peak and stay that way. If you can find fire roasted tomatoes awesome…if not this will still be delicious! You can always use the bounty from your garden in place of canned…that works as well!
My Make Ahead frozen Chambord Margaritas would go well with this salsa. Keep these in your freezer until the mood strikes or someone pops over…Instant party!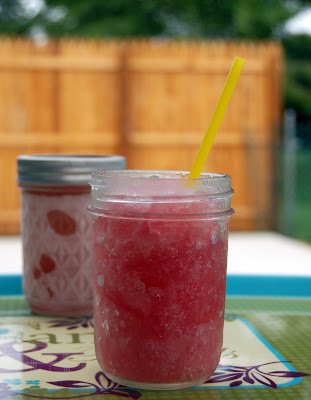 Into Avocados as much as I am…I have a ton of avocado recipe…take a look HERE.
If you are in a Mexican food mode (after all today IS Cinco de Mayo). This is incredible! My Mexican Street Corn Salad is a must make!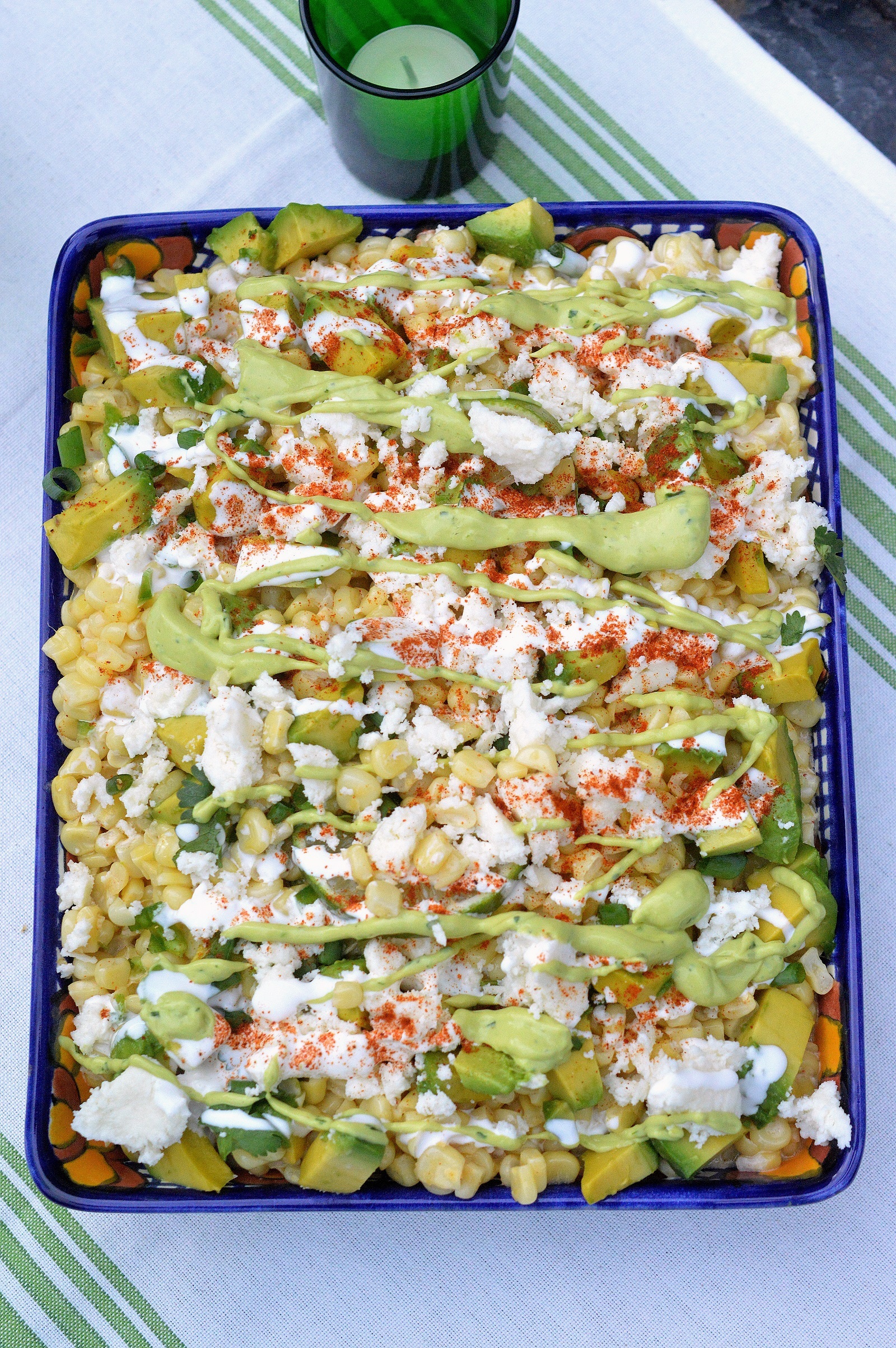 Enjoy!

The BEST Salsa Recipe
Ingredients
1 28 oz can of fire roasted tomatoes
2 jalapenos*
2-3 cloves garlic
½ cup (packed) fresh Cilantro
2 TBS fresh lime juice
2 TBS honey
Kosher salt and pepper
Cumin to taste*
Chips
Instructions
Throw all ingredients in your blender, food processor, Vitamix or Ninja and pulse until all ingredients become smooth. Taste and adjust to your liking.
It's as simple as that!
*If you enjoy some heat in your salsa, leave some or all of the seeds and stems in from the jalapenos. If your jalapenos end up not being very spicy, add in a few pinches of cayenne.
If you enjoy the taste of cumin, add in a couple of pinches (it lends a smokey flavor)
If you want this salsa sweeter, add more honey. Not sweet, don't add any honey. It is completely flexible and will work just about any way you make it. \
Have a tomatillo on hand, roast it and add it in, that would be delicious!
I don't enjoy onion in this, however if you do feel free to add in 2-3 TBS chopped red onion.