Calamari, when made well, has got to be one of my favorite appetizers. However please hold the tomato sauce. Don't get me wrong, I love tomato sauce however not with crispy calamari. Air Fried Calamari may surprise you, give it a try!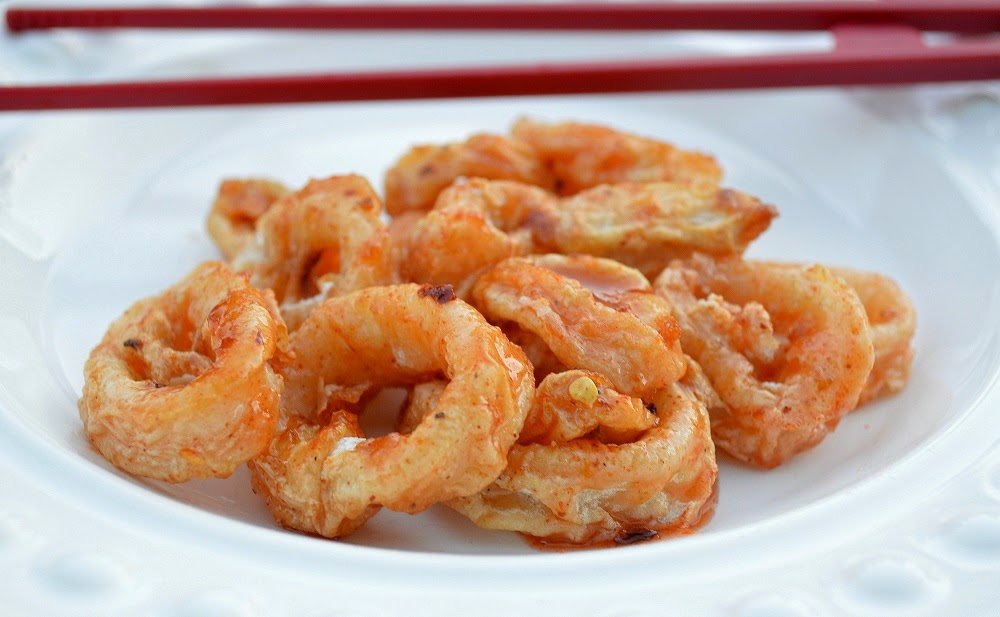 I would much rather have a spicy remoulade or a thin sweet and spicy sauce with my fried calamari. One thing about calamari at home is the endless small-batch baskets going into fryer, plus the oil smell.
I used the Avolon Bay Air Fryer for this recipe. Air fryers are so useful, especially for those cooking for one and it would be awesome for college dorms and apartments. Aimply pop in what you want into the basket, give it a shake or two in the middle of cooking…and ding…its done. Now if only these were larger!
I have been tinkering, and there is a bit of a learning curve with the rapid air technology air fryers use.
I love making Zucchini Chips in the air fryer! They are SO easy and crazy addictive! I make a simple Sriracha dipping sauce for them YUM! Even the kids like them!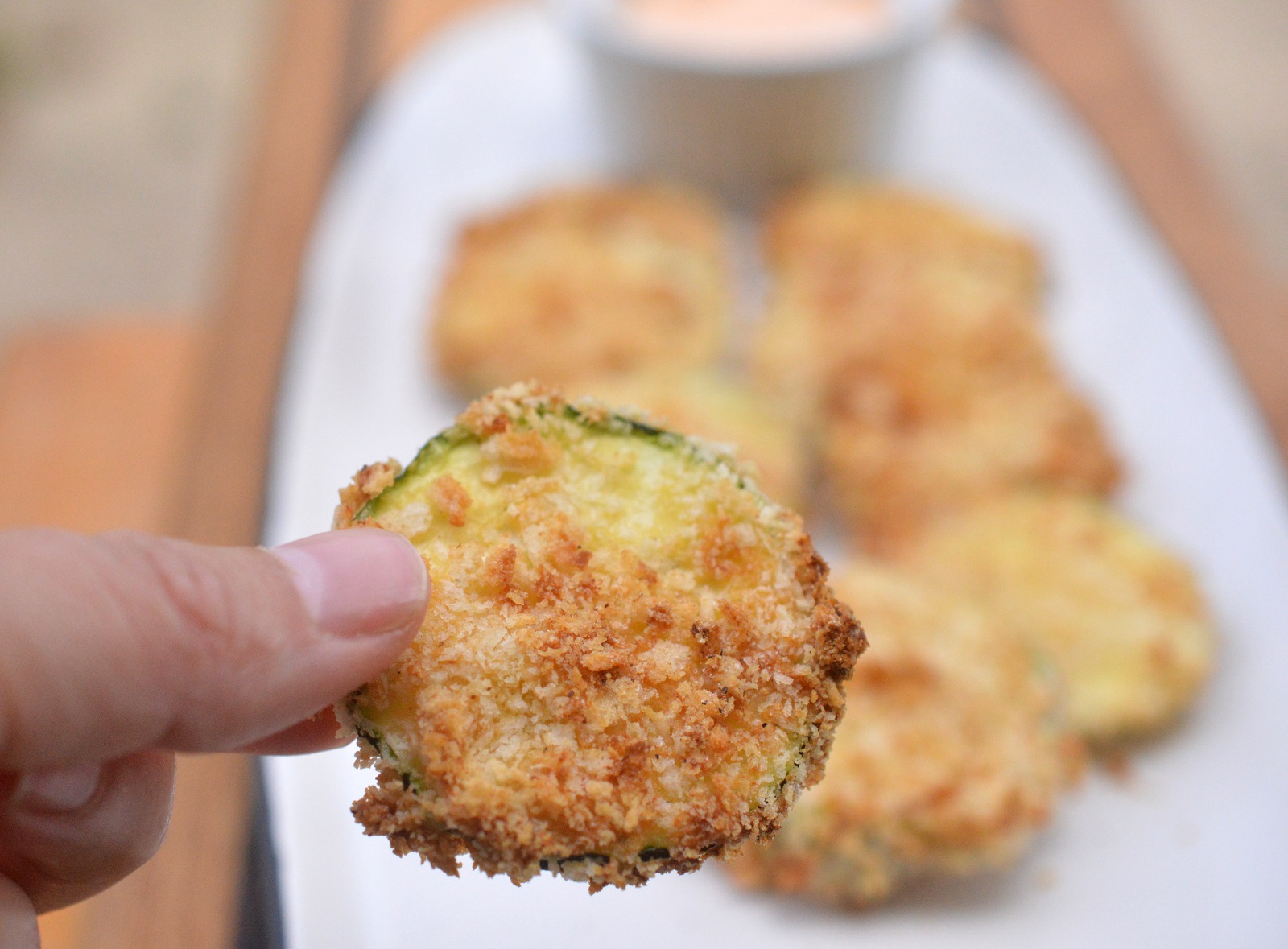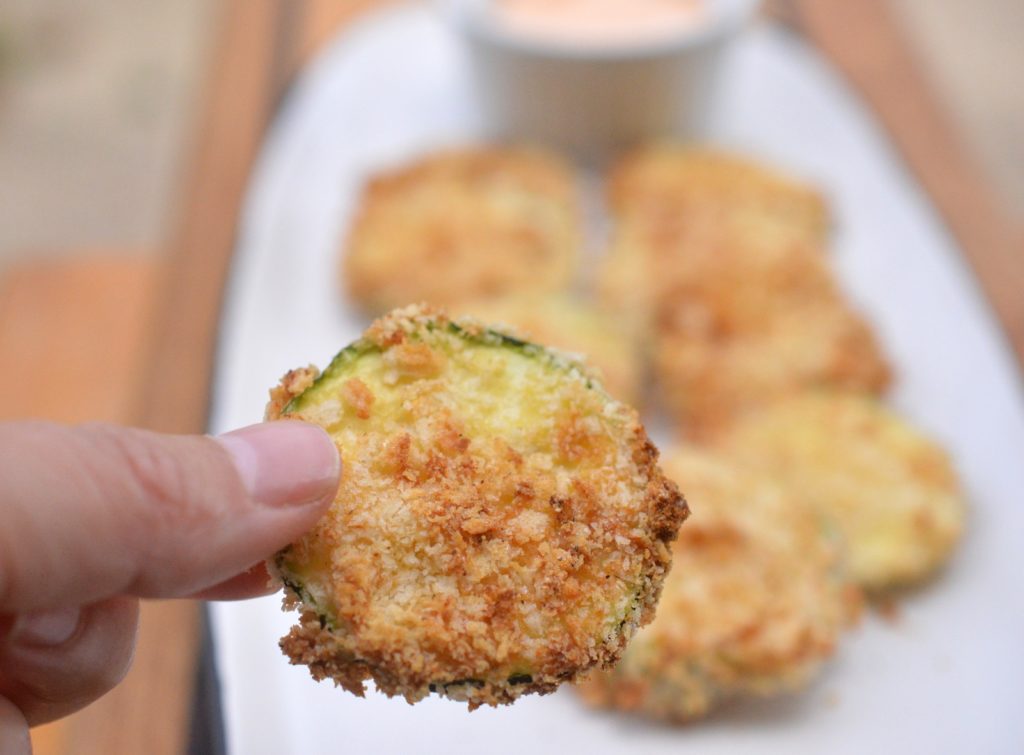 My Crispy Air Fried Tofu is so tasty that even if you are new to tofu, I think you will be pleasantly surprised. I make it with Asian flavors and its always a hit with my daughter and I. The boys however won't open their minds to tofu, lol!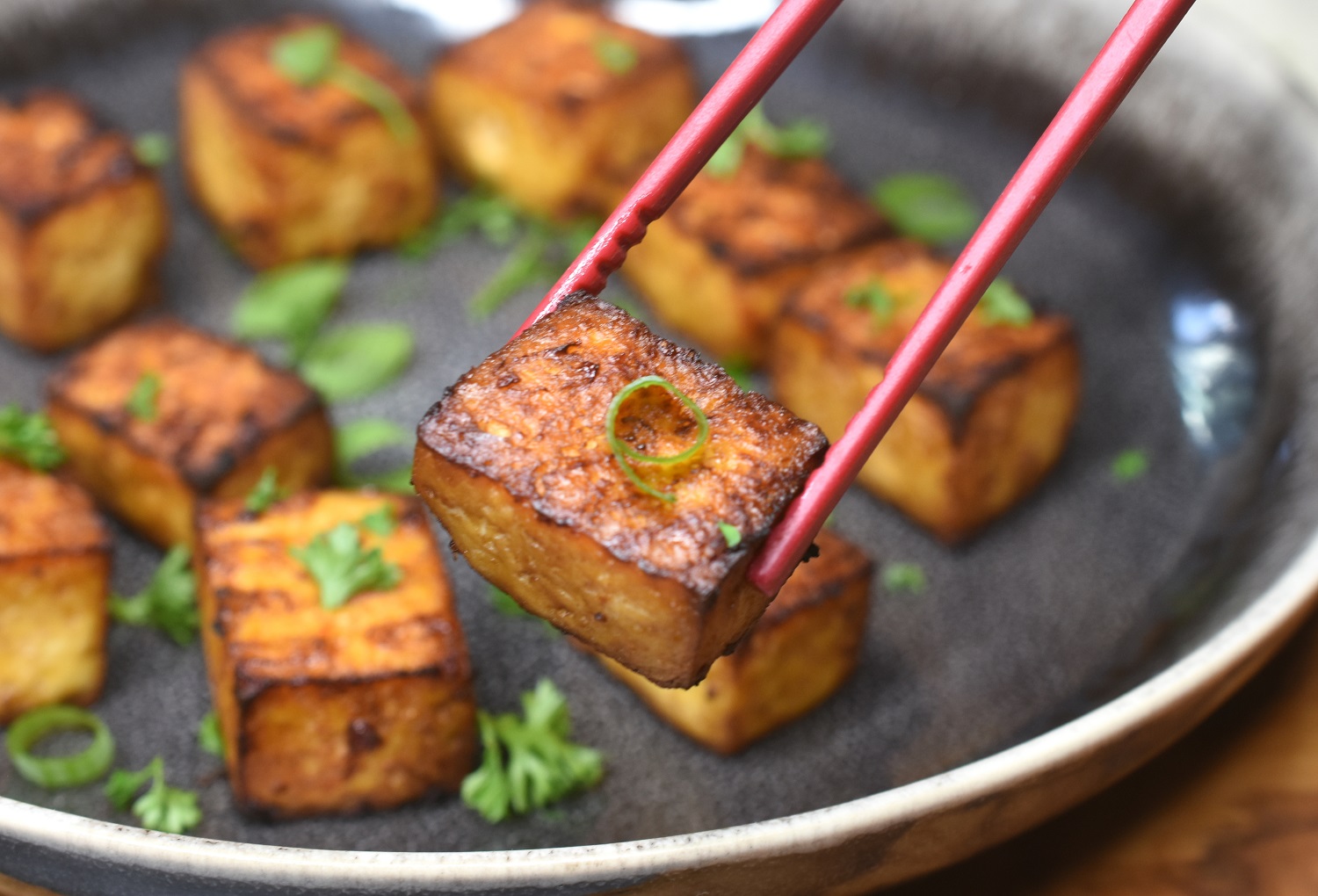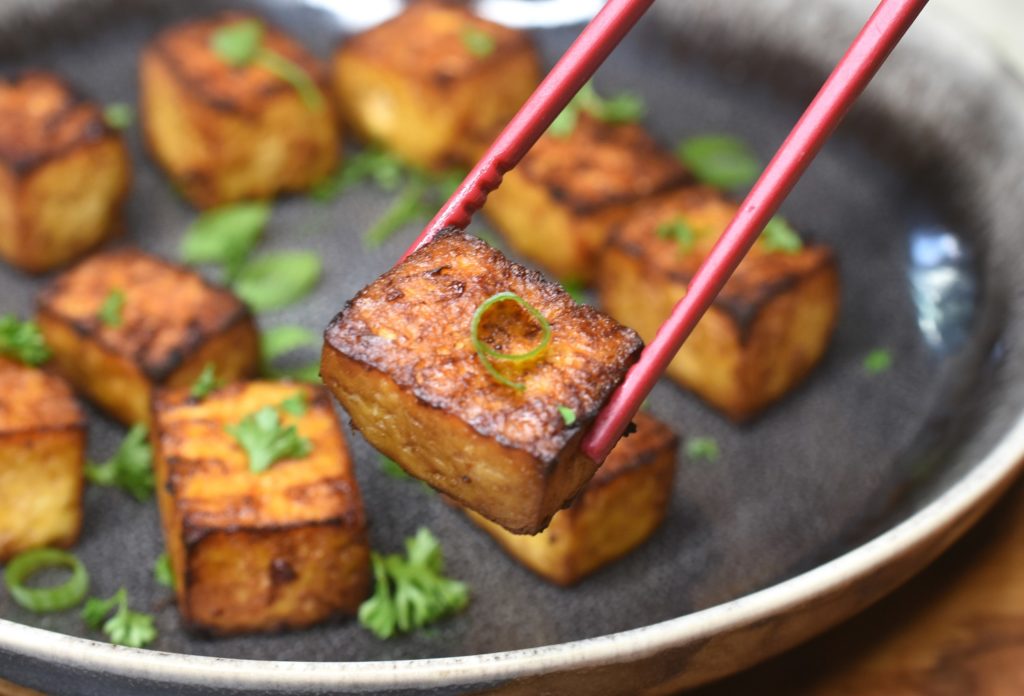 Sriracha & Honey Tossed Calamari
1/2 lb calamari tubes (tentacles if you prefer)
1 cup of club soda
1 cup flour
A couple dashes of salt, red pepper and black pepper
1/2 cup honey 1-2 TBS Sriracha
A few shakes of red pepper flakes

Rinse your calamari clean and blot dry. Slice the calamari tubes into rings about 1/4 inch wide. Place the calamari rings into a bowl and cover them with the club soda, stir until all are submerged. Let sit for 10 minutes. Meanwhile combine the flour, salt, red & black pepper. Set aside. Drain the calamari, blot dry. Dredge the calamari, one at a time, in the flour mixture and set on a plate until ready to air fry. Once ready to cook. Spray the basket of the fryer with a small amount of cooking spray. Place calamari into the basket, careful not to crowd too much, set temperature for 375 degrees and set the timer for 11 minutes. Shake the basket twice during the cooking process, loosening any rings that stick. Remove from basket, toss with the sauce and return to the fryer for 2 minutes more. Serve with additional sauce if you like.
Make sauce by combining honey, sriracha and red pepper flakes in a small bowl, mix until fully combined.
Enjoy!