Bacon Wrapped Jalapeno Stuffed Chicken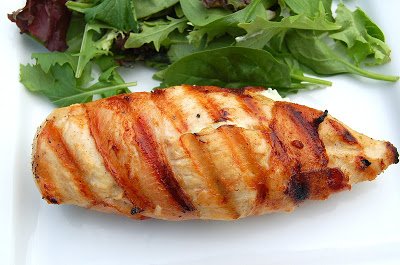 Last summer while making Jalapeno & Cream Cheese Stuffed Tomatoes I thought - I should stuff this filling into a chicken breast and grill it!
And I did a few weeks later.
BUT
It kinda oozed out.
I thought of that the other day and I decided I had to try it again, I knew I had to figure it out. Thinking about the Bacon Wrapped Jalepeno Poppers I make, I decided to wrap my chicken breasts in bacon to help hold in the filling, and I also decided to chill the filling prior to stuffing the chicken.
Well, I am happy to report "mission accomplished"!!
As you can imagine, this was de-li-cious! The taste of the grill, the pop of the jalepeno cream with the chicken and the bacon - oh my gosh...did I mention bacon!! I served these beauties alongside corn stuffed tomatoes and zucchini fritters. Yummalicious!!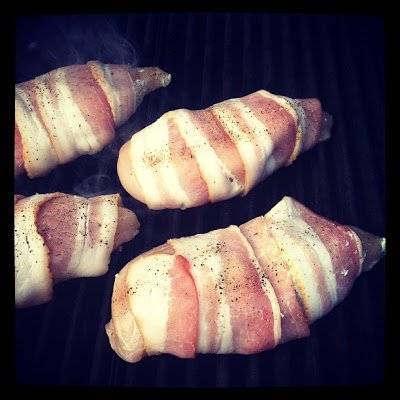 Dontcha just love the "sizzle" when your first put your meat on the grill??
My Mom, who popped by for a swim, was very happy she stayed for dinner 🙂
Hey...food is love right?
Who do you love?? Invite them over and whip this Bacon Wrapped Jalapeno Stuffed Chicken, I'm thinking, after they clean their plate, they just might love you a little bit extra!!
Pop on over to Char-Broil Live where I am one of the Char-Broil All-Stars for this recipe as well as other great grilling tips and recipes. Click here for this recipe.
Enjoy!!