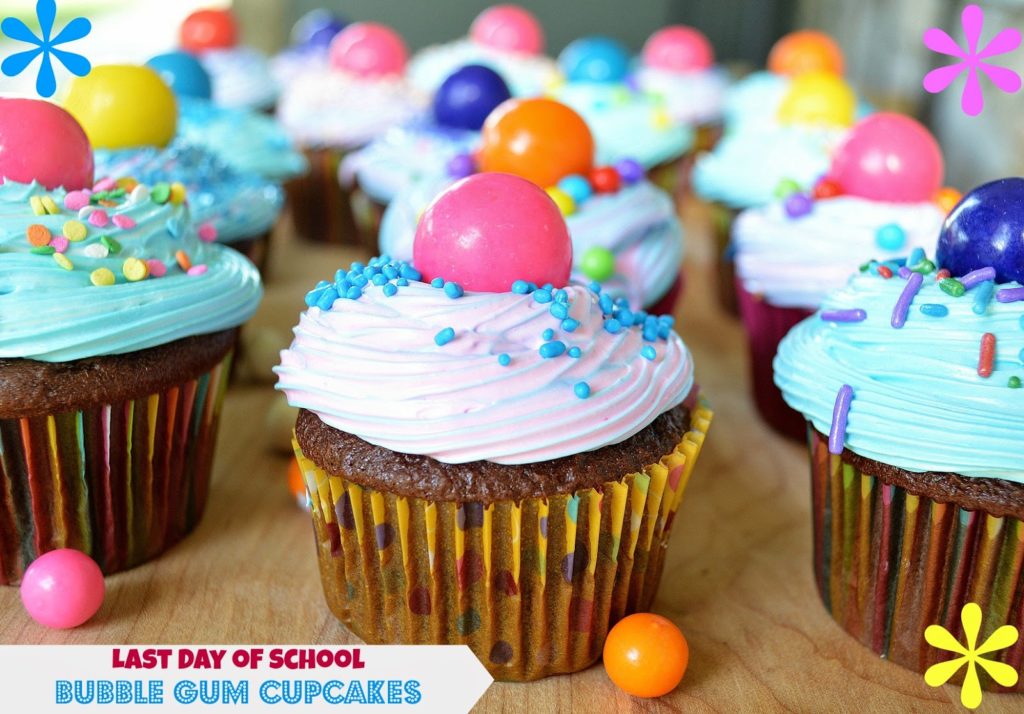 A couple of weeks ago I shared with you the exciting news that I was one of the few food bloggers asked by ABC Family to be a part of a fun kick-off for their new show Young & Hungry which is a new comedy loosely based on food blogger Gabi Moskowitz from Broke-Ass Gourmet!
I was totally excited to have been asked and so far am having fun with the challenges! 
Since then I have completed 4 of the 6 challenges:
Challenge #1 Pass on a piece of cooking advice
Challenge #2 Make a video about a recipe inspired by a father in your life
Challenge #3 Make cupcakes
Challenge #4 Another video...eek!  I keep them simple lol!
#1 Was easy for me - Since I adore cooking with my kids...so my advice was from my heart!
#2 Pushed me out of my comfort zone, I am usually the one behind the camera.  BUT I make a short video and lived to tell the tale! Lol
#3 THAT was easy and coincided with the last day of school, so I made these fun Bubble Gum Cupcakes which the neighborhood kids made disappear!  There may or may not have been an incident with 2 6th grade girls smashing one of the said cupcakes into the mug of a 6th-grade friend of my son's - who I have to say...kinda deserved it!
#4 We had to come up with a summer treat using bamboo skewers.  The kids were swimming so I decided to make something light for out by the pool.  Nothing's better than Homemade Whipped Cream, and nothing is more fun than eating food off a stick SO I made a fun whipped cream dip with cake, cookies and fruit as dippers.  Here is is how I make whipped cream.  Thanks to my 12-year-old son for shooting the video xoxo!
If you get a second and can vote on any or all of the above...Thank You, thank you, thank you!!
You can vote once a day, the direct links to me are in the links just above.
To make these fun cupcakes to celebrate my kid's last day of school I used my favorite chocolate cake recipe as well as this icing recipe.  I LOVE having fun with cupcakes and often decorate every one differently. When I do that, the kids all just look at each and everyone in agony over which to choose.  I kinda love that!
Thanks SO much for your support & enjoy these fun cupcakes!