Ready for some Chicken Cordon Blue Panini's? These hearty sandwiches are easy, satisfying and can be made with your holiday leftover ham.
When the holidays roll around may families reach for a spiral ham for their entertaining and hosting plans. That almost always results in leftover hamd…which some people look forward to more than the actual dinner! I want to thank Smithfield for sponsoring this post and inspiring me to share these Panini's!
My husband is utterly smitten with quality ham, especially spiral ham. When I have a ham in the fridge, he will literally ask me every day if that day is the day for the ham to be made. Ha! He even tried talking me out of a turkey and into ham for Thanksgiving…the-day-before-Thanksgiving mind you…while I had a 28 pound bird in the fridge!
A few days later, when I did cook the Smithfield Spiral Sliced Smoked Ham with Signature Glaze that had been occupying his daily thoughts. John was SO excited that he ran in the door from work, like a 5 year old child running into a candy store! His eyes darted all around while he was sniffing the air because he smelled the ham as he pulled up to the house (I had cooked it on the grill). Boy did he enjoy his dinner! The next morning, John texted me from work and said that he had a dream about the ham…that he was eating it which woke him up, so he went down to the kitchen in the middle of the night and ate 3 huge slices! I wish I had secret footage. Hysterical! Talk about making your dreams come true!
Smithfield Spiral Sliced Smoked Ham with Signature Glaze is one of those purchase you make at the market and you know a delicious dinner is just ahead.
I cooked this one on my grill…look at the crust on the ham…gorgeous & delicious!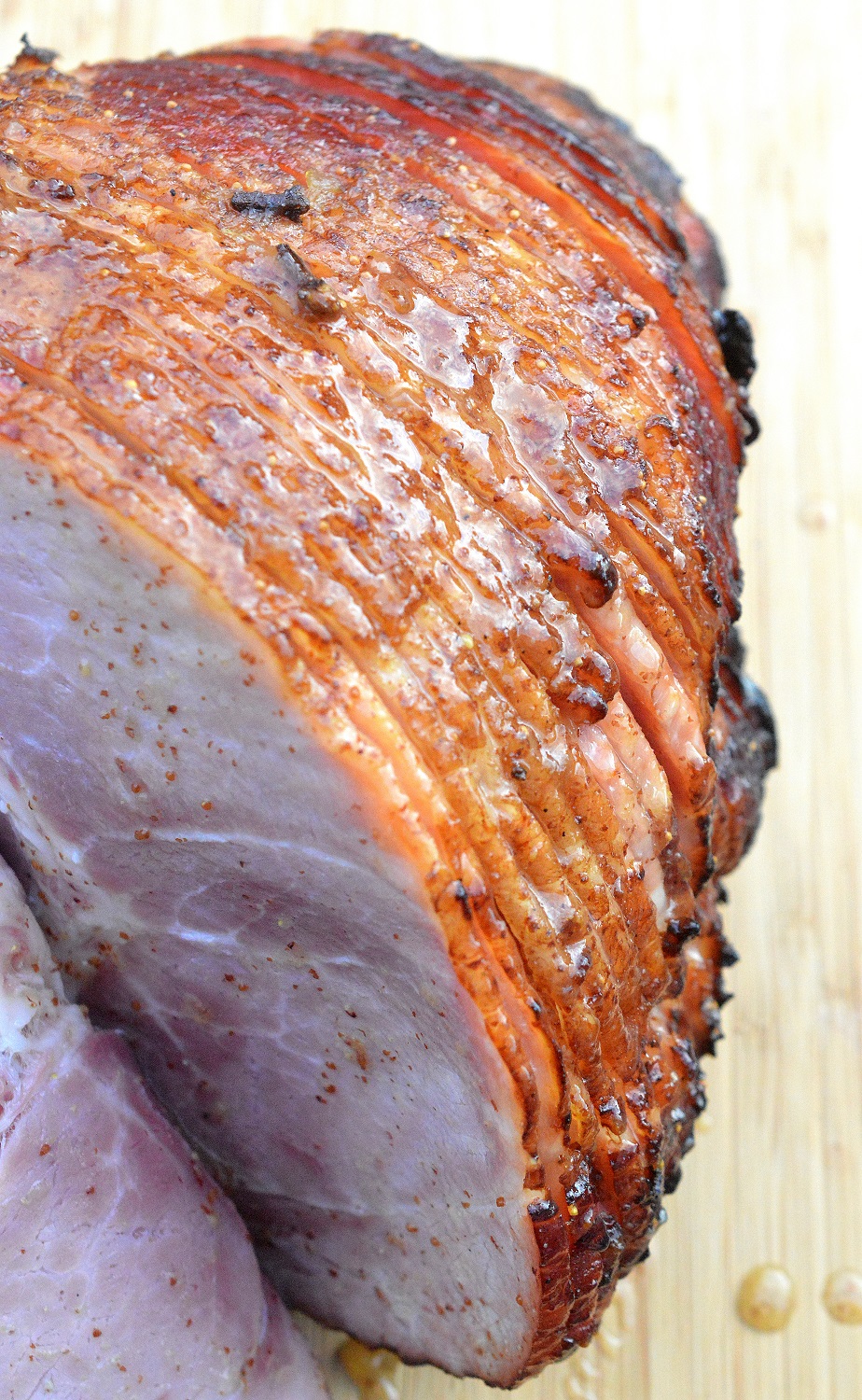 I love making sandwiches, appetizers, soups and more from ham. The Chicken Cordon Blue Panini's that I made the following day were delicious! This right here is how I want my ham…nestled between warm crunchy bread and other good things. Darn is this ever a good sandwich!
I make it on my Panini Press, however you can make it in a skillet if you don't have a panini press, simply heat the skillet until it is nice and hot. Then put in the sandwich and place a very heavy pot on top of it and press down hard. It should only take you a couple of minutes, especially if your ingredients were at room temperature. You just want the bread to get crusty, the meat to get warmed through and the cheese to melt. Flip it carefully and repeat the process with other side. Then make another one!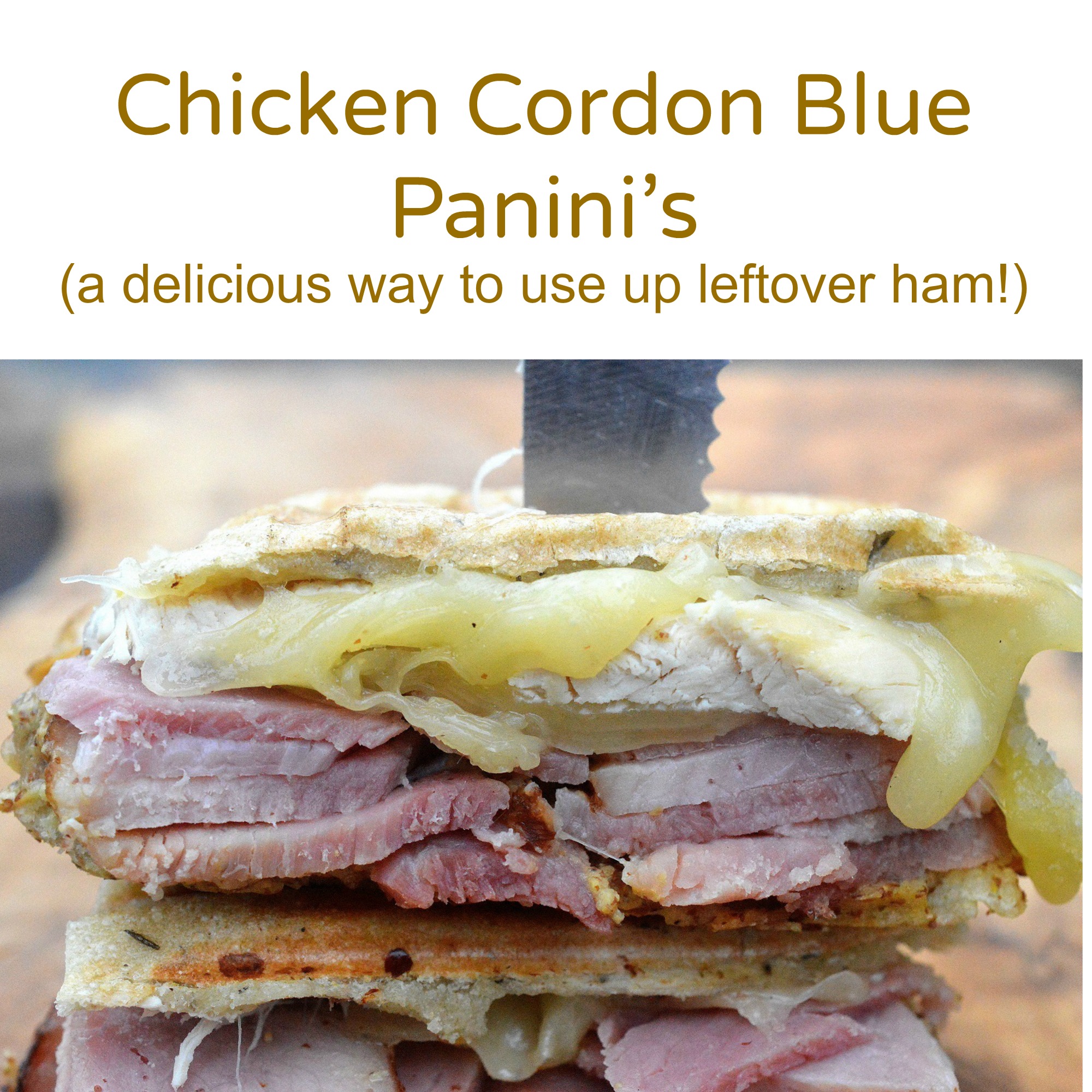 And yes…I did hide some of the ham just so I could make the sandwiches…just in case my husband went truly bonkers and ran off with the whole she-bang!
Smithfield Spiral Sliced Smoked Ham makes it easy to entertain any time of the year and can make any holiday gathering special. The work is done for you, all you need are a hot oven (or grill), a pan and scissors to open the glaze and in no time you will be feasting on decadent slices of quality ham.
Another recipe I make with leftover ham are these Cuban Sandwich Stuffed Jalapeno Poppers…One taste and you will want more. I was really excited when I came up with these! They would make a great holiday app…just sayin'.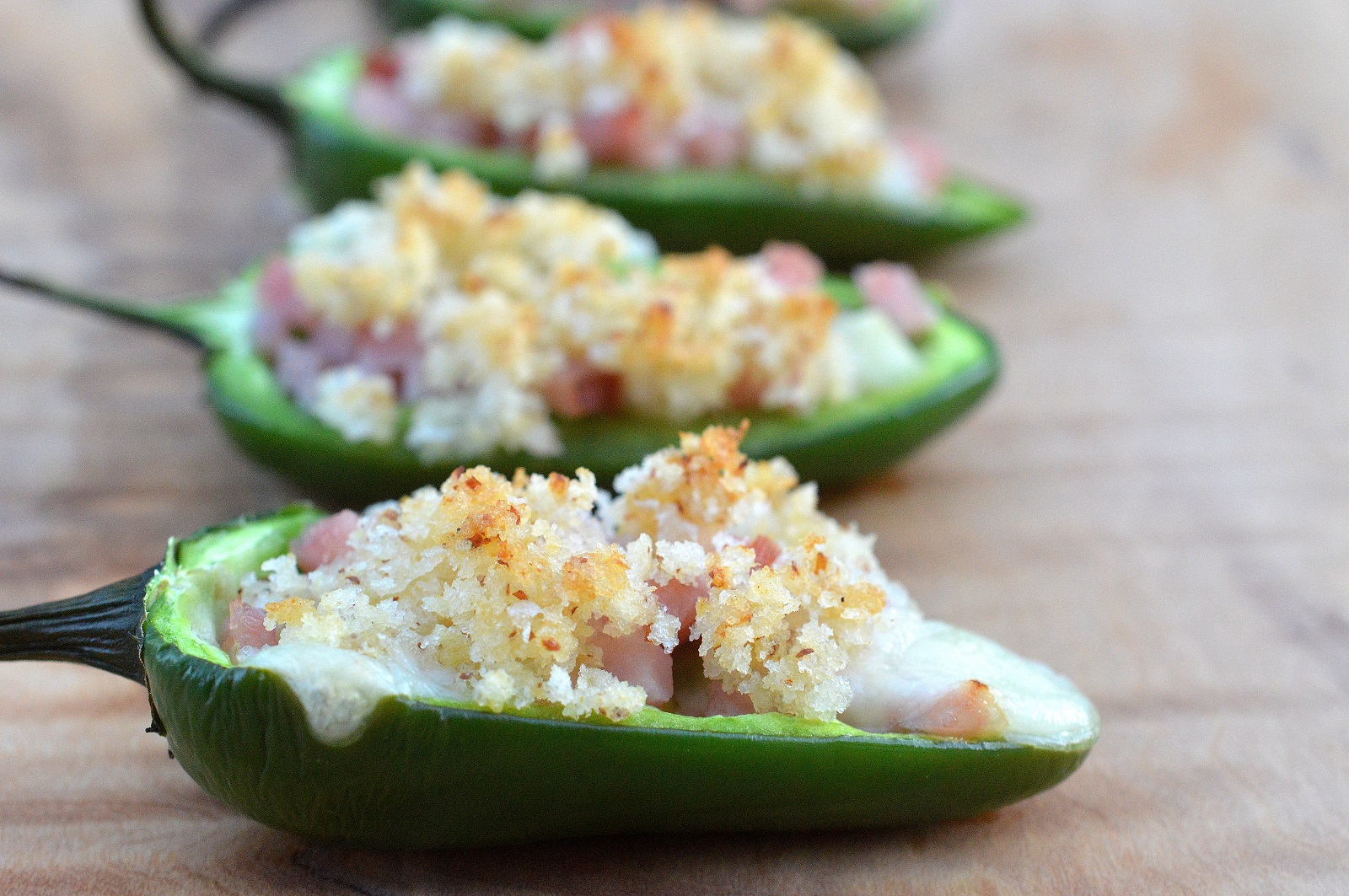 Thanks again to Smithfield for sponsoring this post for Chicken Cordon Blue Panini's as well as for making my husbands week by way of their delicious Spiral Smithfield Spiral Sliced Smoked Ham's!
Enjoy!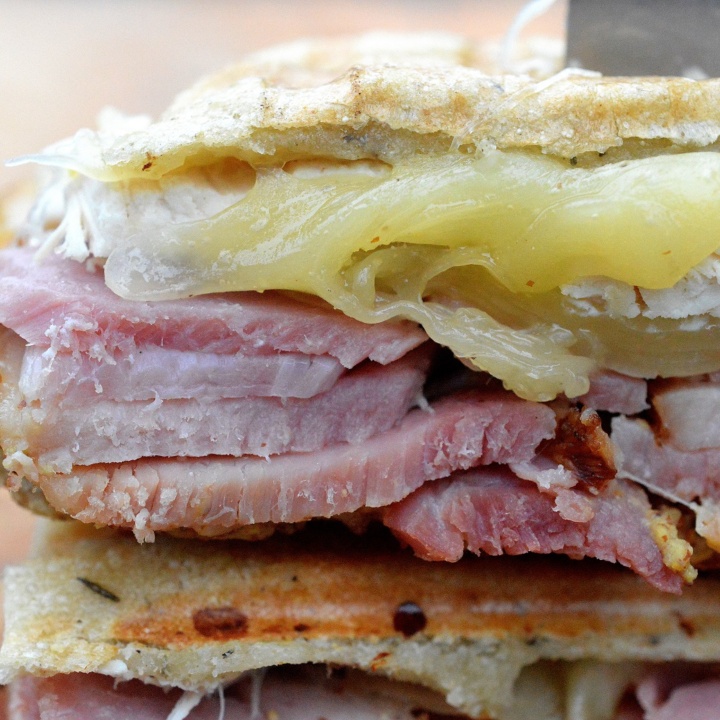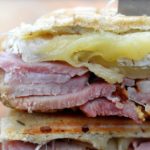 Print Recipe
Chicken Cordon Blue Panini's
Ingredients
Ciabatta rolls

or your favorite bread

Grainy Dijon mustard or honey mustard

Swiss Cheese

Ham

Chicken

rotisserie is fine
Instructions
Heat your panini press or skillet.

Assemble sandwiches bu adding a generous amount of mustard to both the top and bottom slices of bread, then add on the cheese (no skimping)), ham and chicken.

Press down firmly on the sandwich, then place in you panini press or on your pan. The panini press will take about 2-3 minutes.

If using the pan method, top sandwich with a heavy pan or pot and press down firmly for a couple of minutes (use a pot holder). Flip the sandwich carefully and repeat with the other side until cheese melts.

Slice in half and serve.
Notes
Choose to use a grainy Dijon mustard (like a Gray Poupon Country Dijon) or a honey mustard, based on your preference.
You can cook breaded chicken cutlets for this sandwich, however the crunch of the roll is good enough for me and I choose to go with rotisserie chicken for this sandwich, especially during the busy weekends at my house. Plus in my house...we want the ham as the star of the sandwich!