Gift Giving Vanilla Syrup 2.0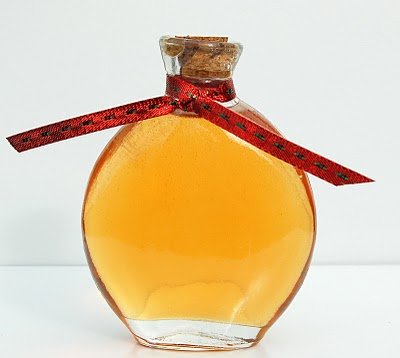 Recently I shared with you my vanilla syrup recipe…the way I have always made it.
Looking to lower the cost of making a few dozen bottles, I altered the recipe from using a vanilla bean for each batch to using pure vanilla extract instead and OMGoodness was it good! Now if only I can figure out how to make these into lollipops…I would be a happy, happy gal!
Vanilla Syrup 2.0
1 TBS pure vanilla extract (Madagascar is nice)
1/2 cup sugar
1/4 cup water
Combine water, sugar and vanilla in a saucepan, stir well. Bring to a boil.
Boil for 4-5 minutes. Cool, cover and pour into a decorative bottle.
Slap a label or some ribbon on the bottle or mason jar and you are good to go.
Include a recipe card with it and suggest mixing the syrup into club soda for a cream soda…into coffee for a wonderful flavor, over pancakes, waffles or over ice cream as a treat!
This will keep 3 weeks in your fridge. Rewarm later for use.
Happy Holidays!!
Colleen