Remember when I mentioned this summer that I was writing a cookbook?  Well, it's finished and currently available on Amazon! It's called Kid Chef Every Day.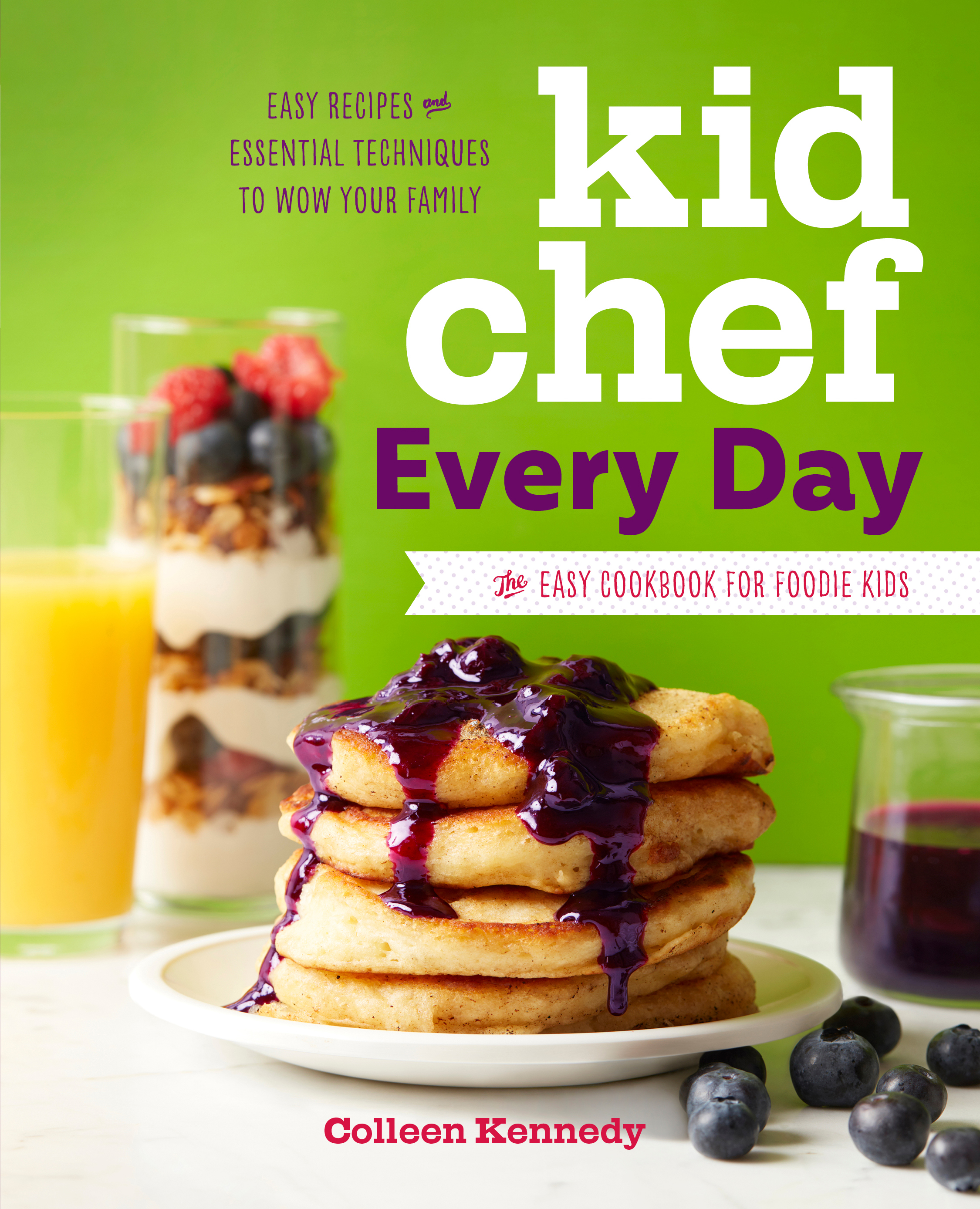 I am super passionate about getting kids into the kitchen early and often. Sure sometimes we may feel like we don't have the time or the patience to "let" them cook or bake things, however, kids will surprise you! Plus boy do they chatter while they work! Want to get your tween or teen talking?? Cook with them a few times a week. Trust me! 
When kids spend time in the kitchen either assisting an adult or independently cooking, they learn planning, organization, follow through and decision making. They practice reading and math and even cooler, watching the chemistry of food unfold is a first-hand science lesson.
Getting your kids, tweens & teens into the kitchen a few times a week lays the groundwork for a necessary life skill. One that they will use waaay more than algebra (lol!) later in life.  Cooking teaches ownership and empowerment plus it allows your child to contribute to the needs of the family.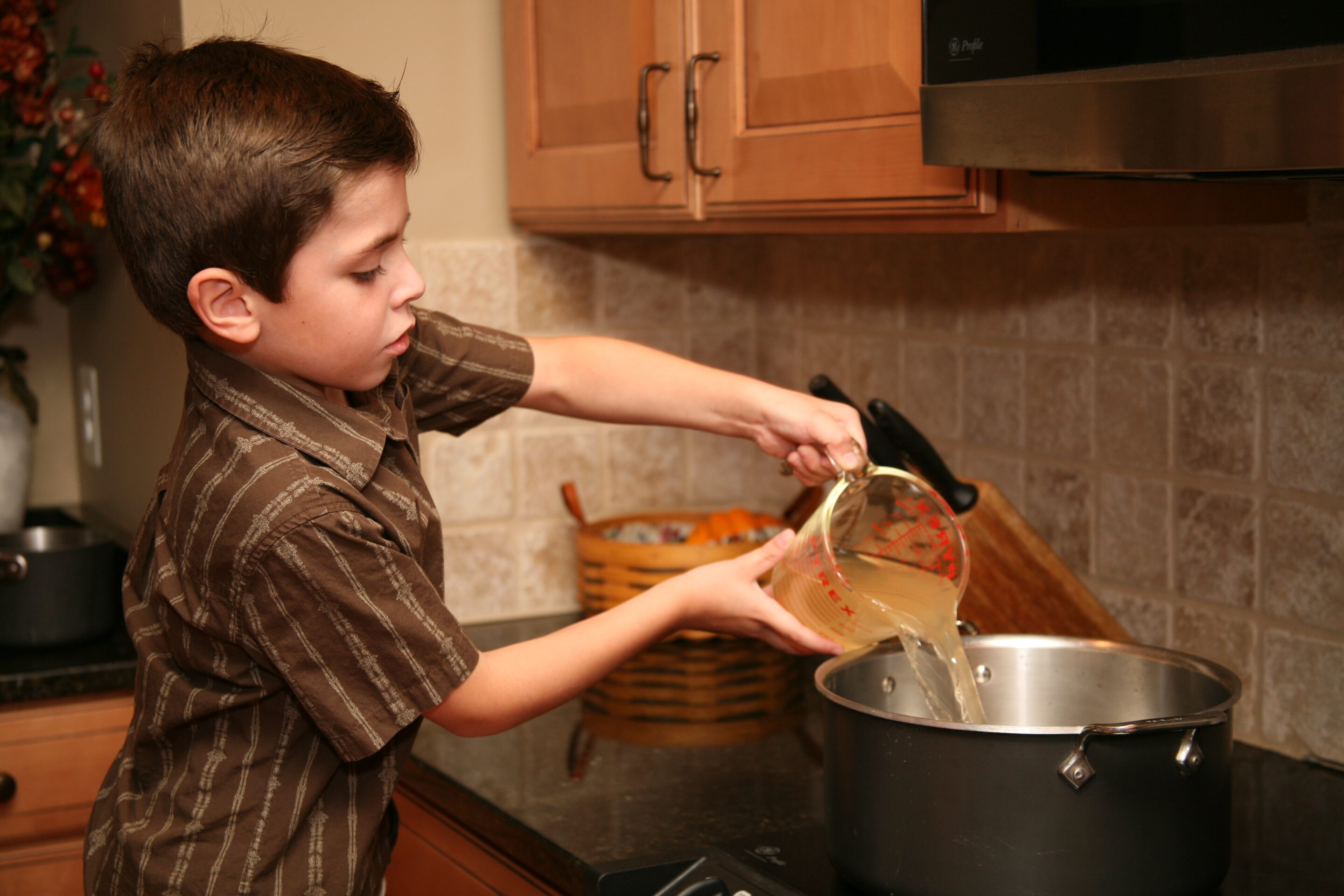 Trust me…when a kid at any age helps cook or makes something on their own…they puff up with pride. AND they always, always at least try what they helped make or made! THAT is always a win!
If you are looking for a great cookbook for kids for this holiday season for tweens or teens or just because, check out my new cookbook; Kid Chef Every Day, available on Amazon (and other retailers). Ships in time for Christmas 2018!
The book is currently on sale for just $12.37! 
Here is an excerpt from the book for Lemon Pepper Pork Chops, a meal that your tween or teen could easily prepare for your family dinner.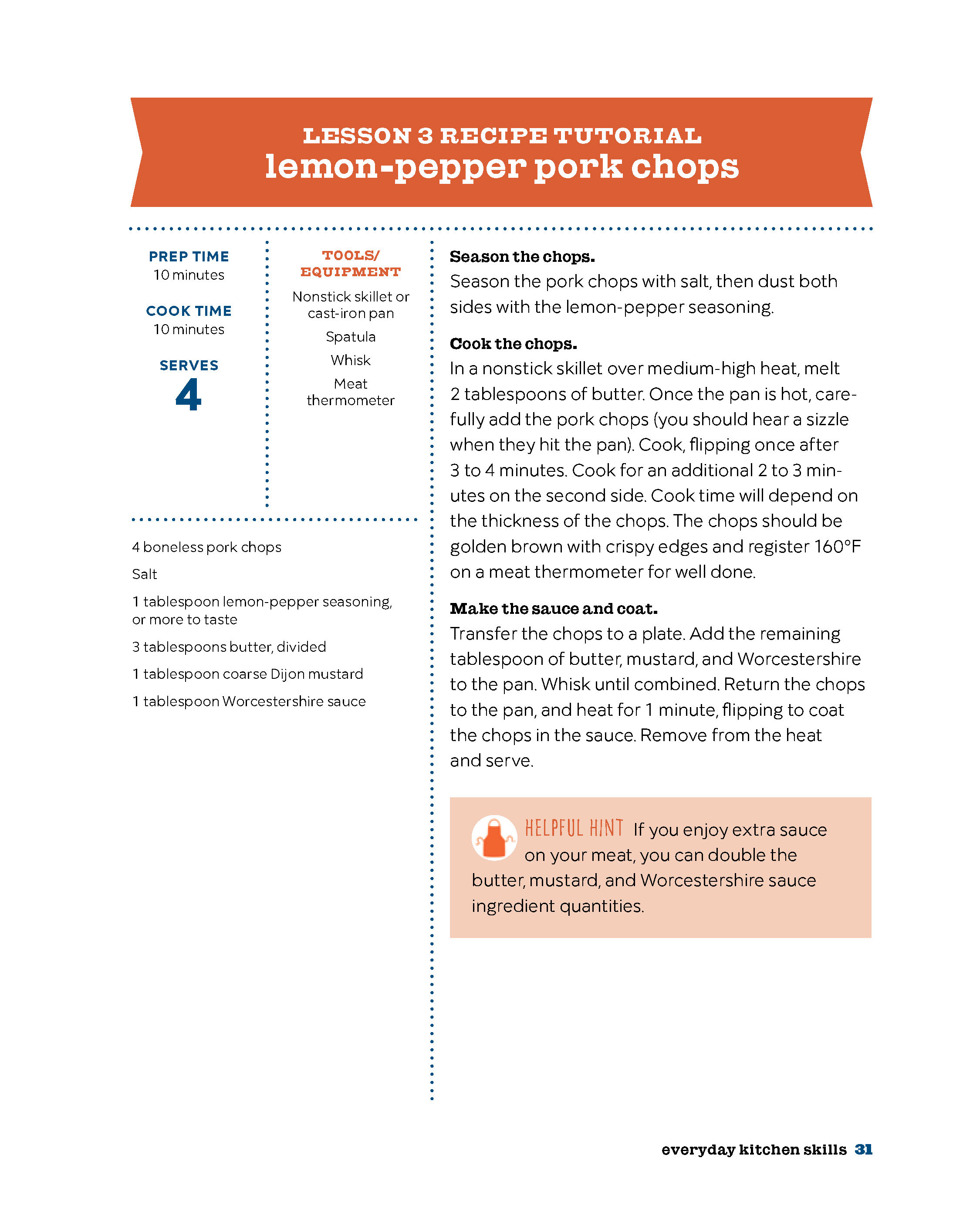 Here is another recipe for one of my family's favorite cookies "Everything Cookies".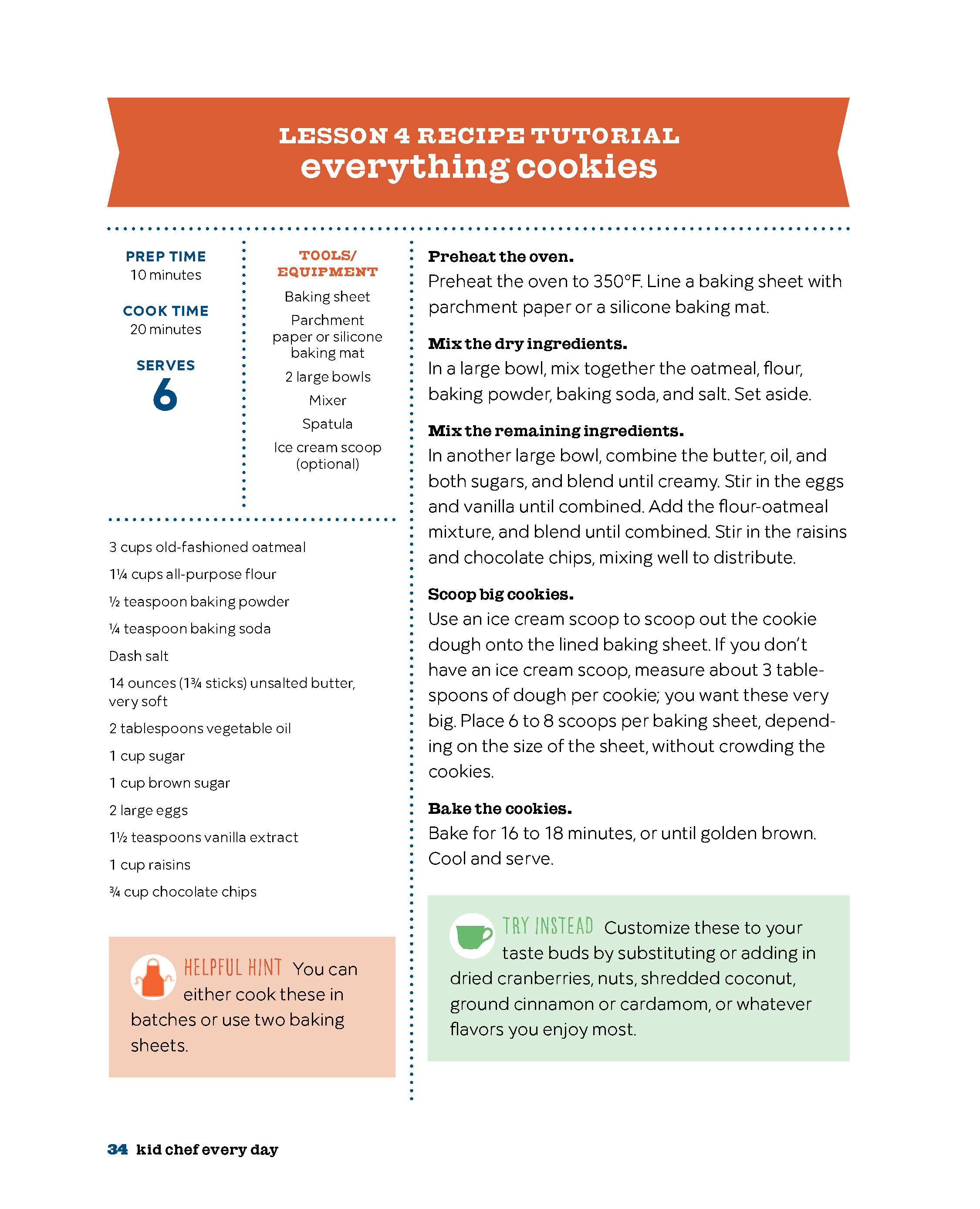 Hope you check out this great cookbook for kids and that the kids in your life enjoy cooking through it and creating some delicious memories!