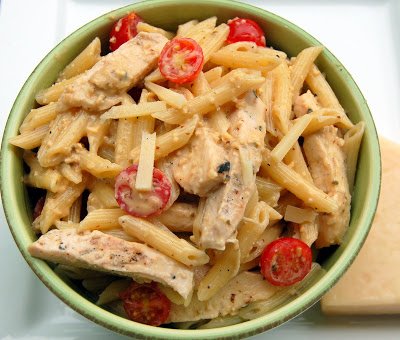 Surprise!! What did I do with the leftover homemade Caesar Dressing from the previous post??
I made this Grilled Chicken Caesar Pasta Salad!
A nice twist on traditional Pasta Salad, don't ya think?
Just cook up some pasta, drain it, cut up some grape tomatoes, slice some grilled chicken breasts, toss with the dressing and serve. Don't forget some additional grated and or chunks of Fresh Parmesan cheese.
I actually like this Grilled Chicken Caesar Pasta Salad a bit warm or at room temperature, but you can certainly serve it chilled...if taking to a party or making it ahead, reserve some dressing to toss just prior to serving to freshen it up!
Enjoy!!
Colleen