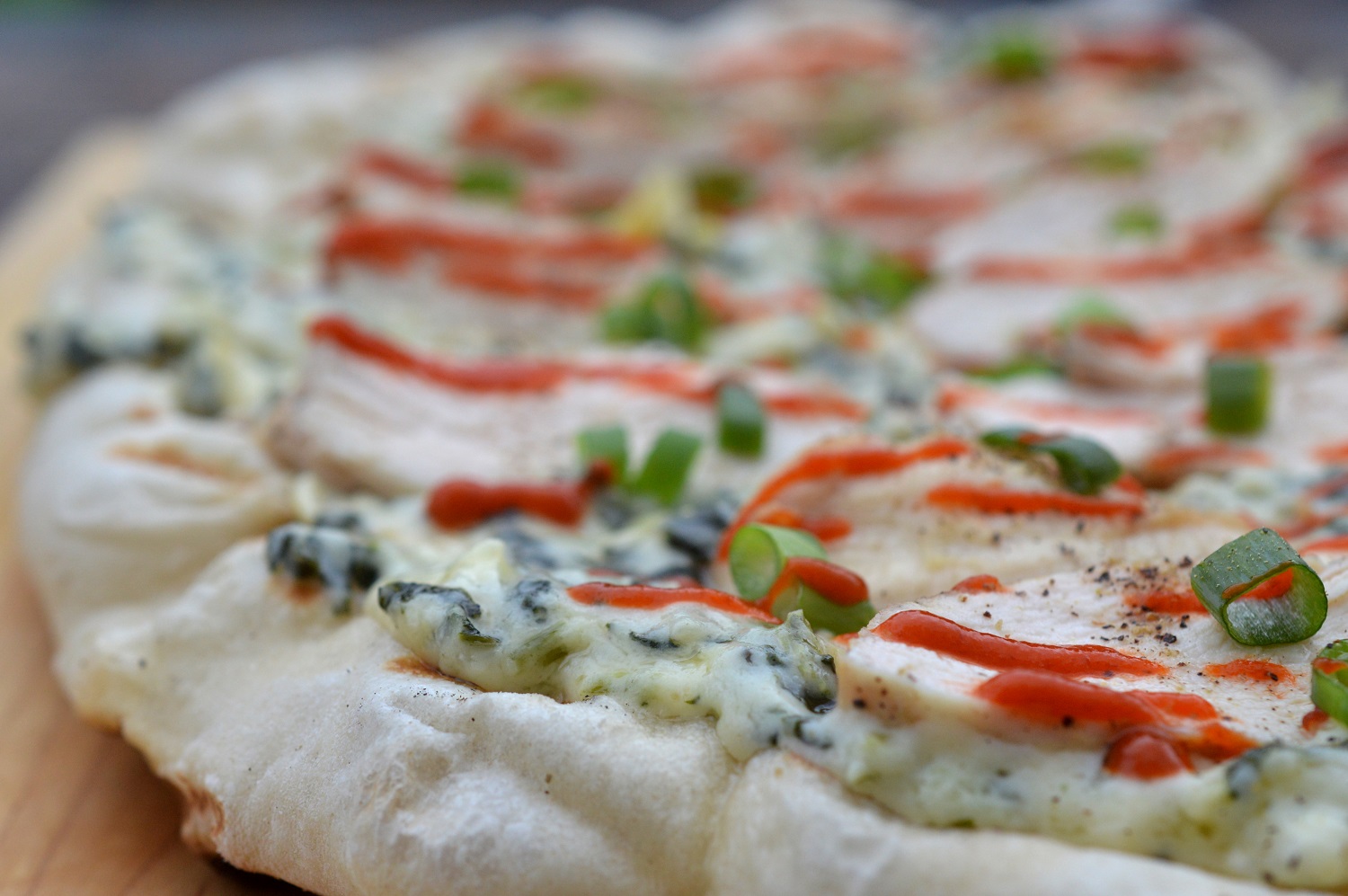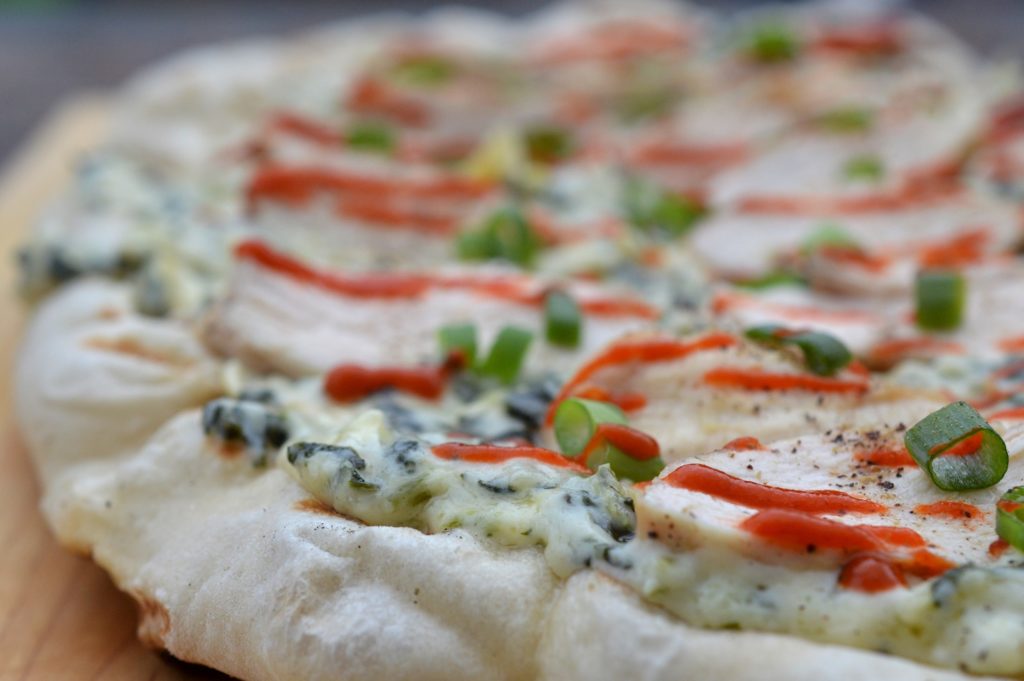 A couple of weeks ago I shared one of my favorite recipes...My Hot Spinach & Artichoke Dip.  In addition to dipping the night away enjoying it with chips & veggies, I also like to use some of the dip to make my Grilled Flatbread with Spinach & Artichoke Dip.  I also throw on some grilled chicken and drizzle it with Sriracha (yummo!) and call it a meal!
When it comes to a flatbread or a pizza, what I like best is...There are NO rules.  You can top either with whatever you want!  From simple to spectacular, somehow it all works.
It's so funny, growing up a pizza was a pizza.  The wildest thing was maybe putting bacon on it.  I still remember when I was in my teens and pizza's started to have "weird" toppings and I was like...Nope, no way how how what are they thinking...barbecue sauce and chicken on a pizza??? .  Boy was I ever wrong!  I finally came around (and yes it took me a while) and now I don't want the traditional!  Funny how that goes!
Check out this recipe for Grilled Flatbread with Spinach & Artichoke Dip over on Saber Grills Better Barbecue Blog where I am a recipe contributor.  And enjoy!!