The week before last, my 11 year old daughter and I went to see Carrie Underwood. I wanted to eat an early dinner  as a family before us girls headed out for our night of fun. So, I whipped up an easy dinner of Honey Sriracha Grilled Chicken.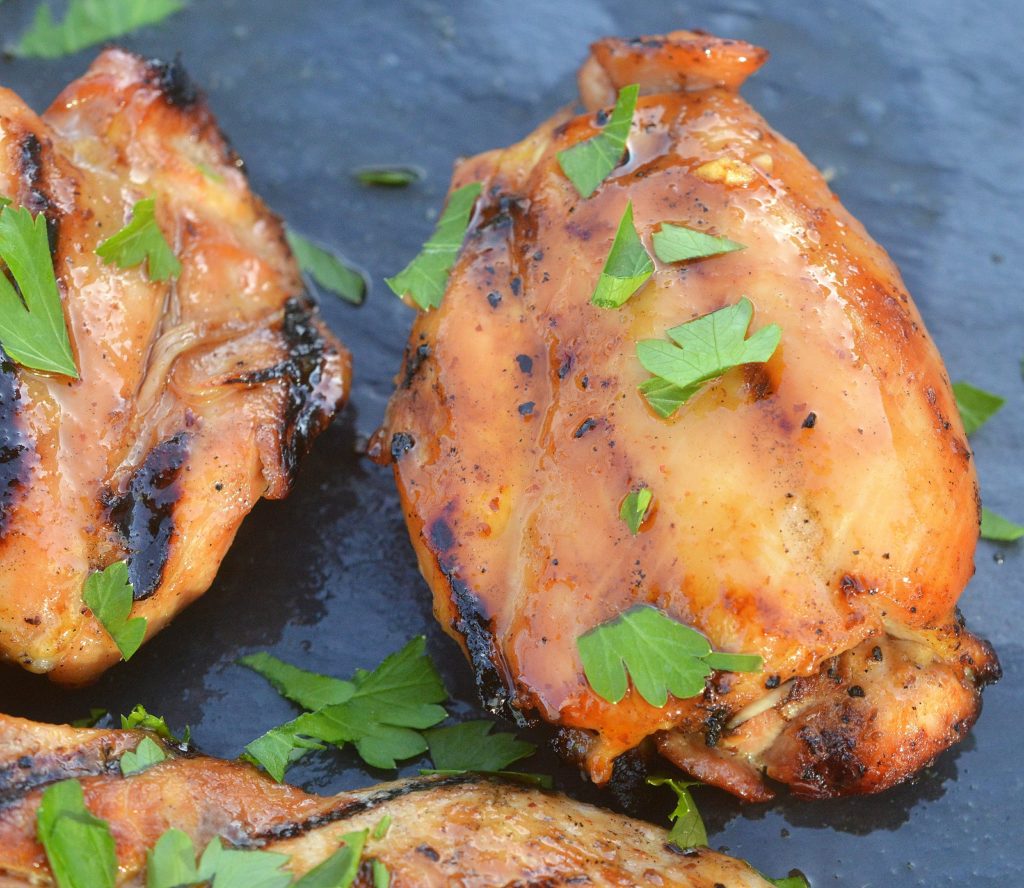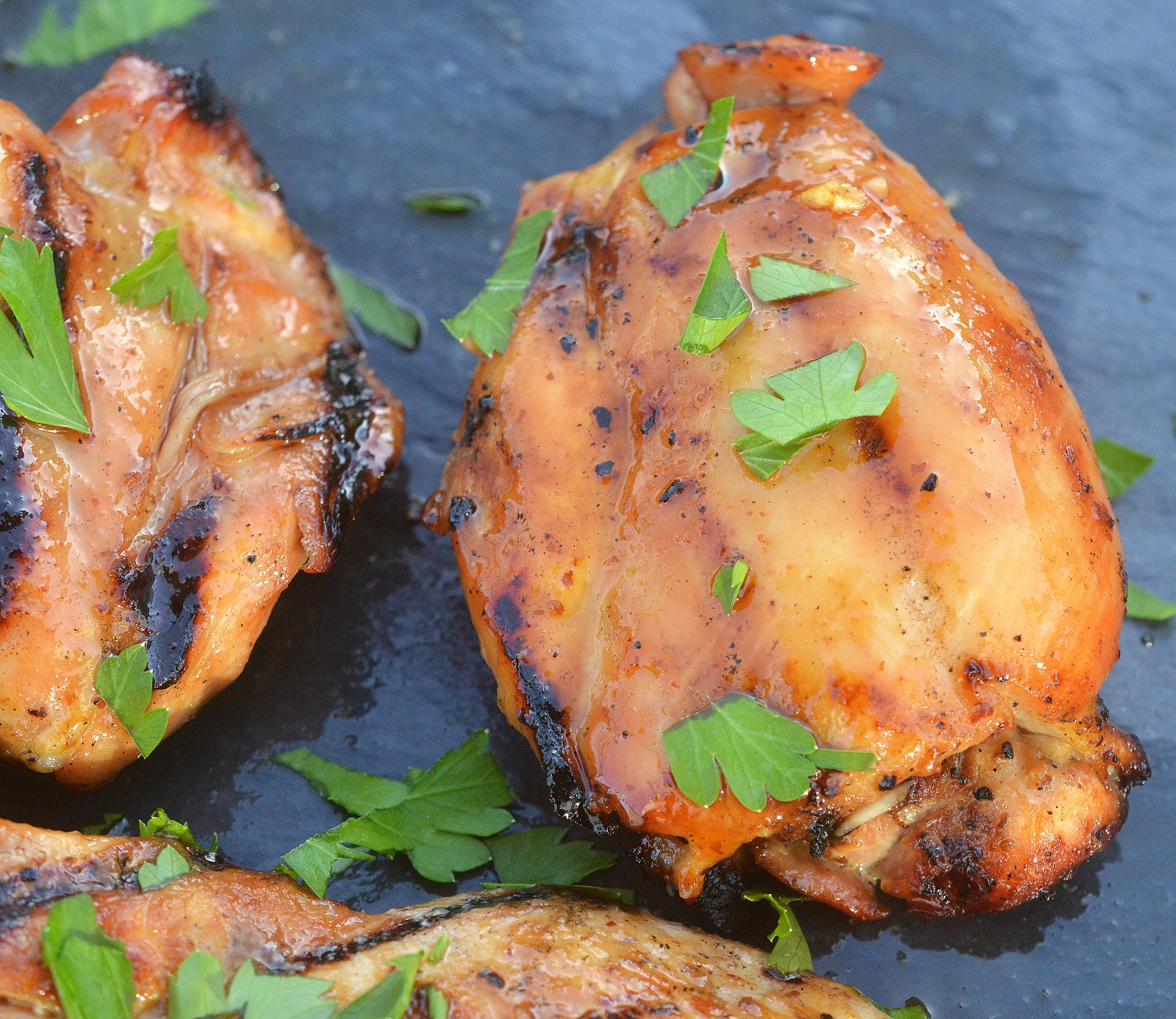 Dinner was on the table fast, which is what I needed and it was goooood! I served roasted asparagus and baked potatoes alongside of the chicken.  I marinated the chicken for 30 minutes threw it on the grill and decided at that point that My husband would enjoy some heat, so I quick whipped up a last minute glaze to do the job. He LOVED it! SO did the kids & I.
The easy marinade of beer, honey, a little bit of coarse mustard and a few other ingredients gives the chicken a nice flavor.  Adding the extra step of a quick Sriracha Honey Glaze brings it home and makes it beyond finger-licking-good! My daughter & I opt for white meat while my husband & son go for dark, so I sliced up a large double breast and also used 6 thigh pieces I had grabbed from my farmers market. Use whichever part of chicken you enjoy…bone in or out…and if someone isn't into heat, leave the glaze off or simply switch out the Sriracha for a little coarse mustard and finish them off that way.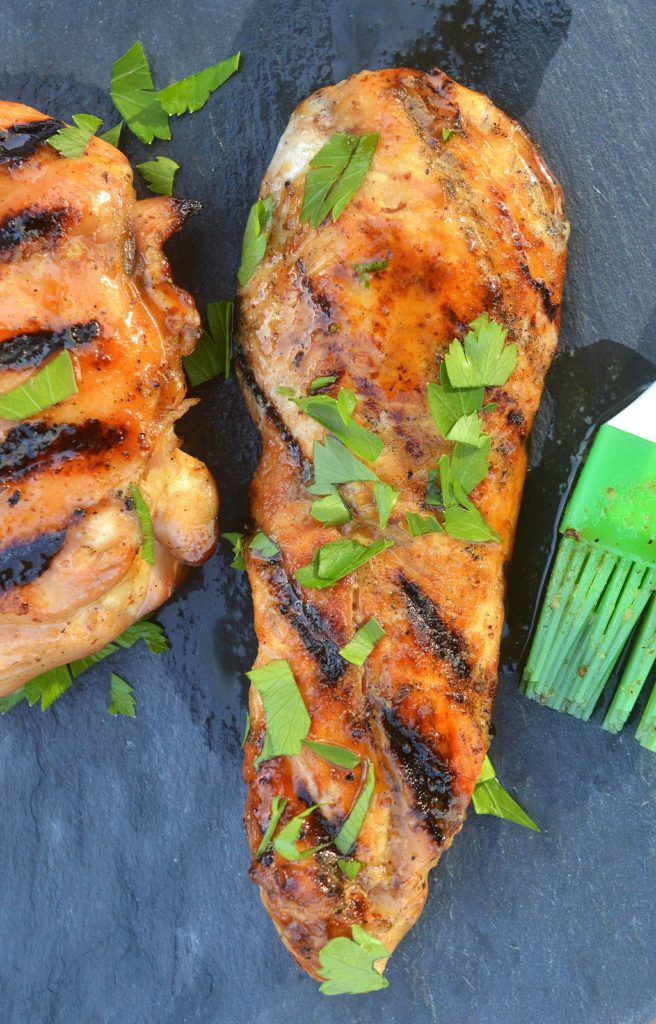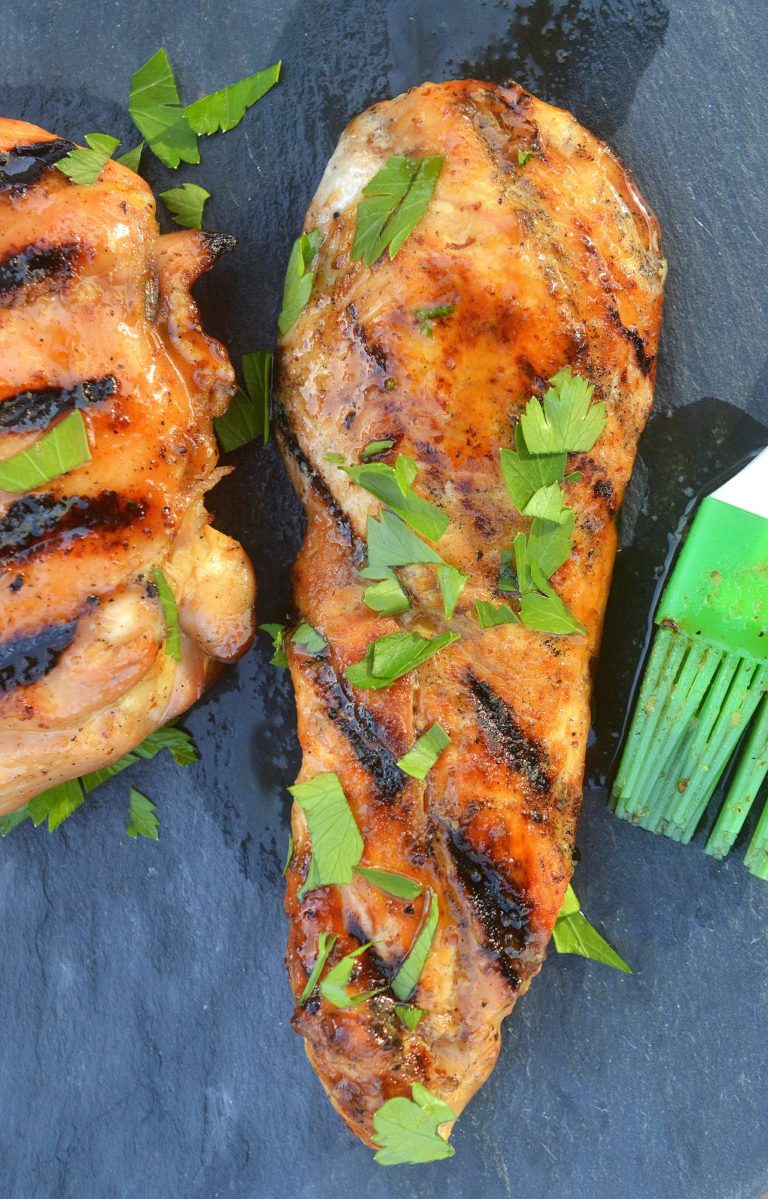 If you are looking for a quick chicken dinner on the grill give this a whirl! My "boys" were fighting for the last piece of this Honey Sriracha Grilled Chicken as Samantha and I darted out the door filled with excitement at for the concert to come…I wonder who ended up with it?? My money is on my 14 year old…that boy is an eating machine at the moment!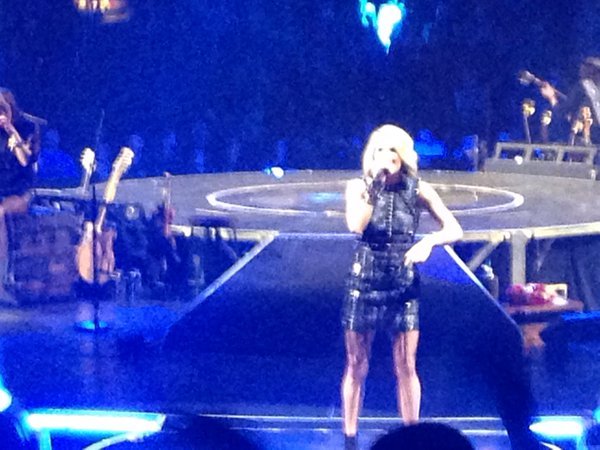 The Carrie concert was Samantha's first big concert. Since she herself sings and plays an instrument, I had been wanting to get her to an age-appropriate show and Carrie fit the bill perfectly. A friend of mine had partnered with Carnival Cruise Lines and and received a grouping of tickets. I loved the initiative she was helping spread so I wanted to also share what I learned about it.
Carnival Cruise Lines, Carrie and Operation Homefront are partnering to help military families. Carrie is meeting with various military families throughout her Storyteller Tour and later this year she will perform for a number of military families in NYC aboard the brand new Carnival Vista, Carnivals most family-friendly cruise ship yet. How cool is that?? 
By teaming up, Carnival & Carrie are raising money for an incredible organization: Operation Homefront supports military families through programs like rent-free housing to help wounded veterans get back on their feet, supplies for the kids, utility bills, temporary relocation to be near where a soldier may be recovering from their injuries and much more. They even give, through the Homes on the Homefront program, renovated houses to qualified veterans and their families. I personally love it when brands and celebrities use their power for good, like these guys are doing! 
If you visit Operation Homefront's website, and click on "Current Needs" you can read many specific appeals by military families across the country who need our help now. I was shocked to see just how many families need help, especially here on the East Coast. Choose a family, donate and feel good about how you just thanked them for their sacrifice and service to our country, to our families.
You can also help out by donating online, or you can show your support by purchasing a commemorative dog tag on your next cruise. The proceeds benefit the brave heroes — active and retired — of the US Army, Navy, Air Force, Marines and Coast Guard, as well as their families.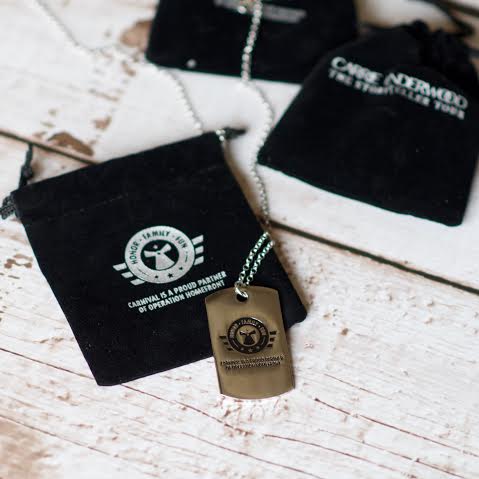 Carrie's concert was amazing! Her voice…incredible and strong. Her messages throughout the show, equally as strong. My daughter and I both became bigger fans of hers that night. It was the perfect first concert for my daughter and I was proud to let mt daughter know that in addition to a killer performance…Carrie, Carnival, and every-day people were pulling together to do good for families that continually give up so much for the rest of us. To me that right there is what makes the world go round. We are all in this together 🙂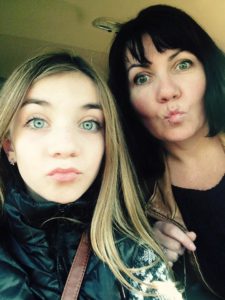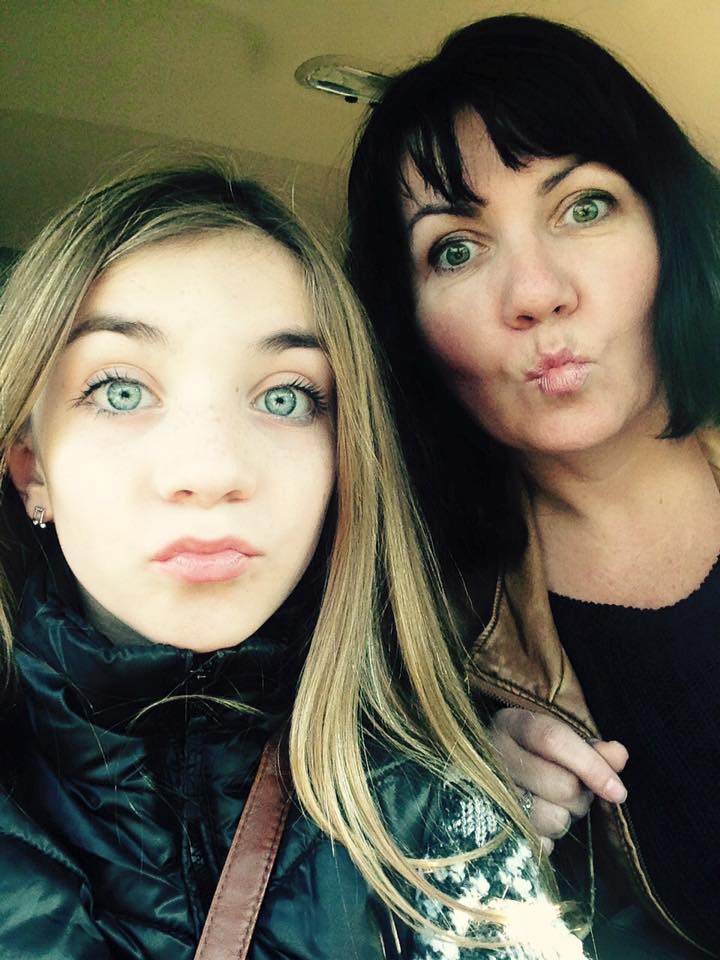 Me attempting the "duck face" the tweens always do with my baby girl for her Snapchat en route to the show! Ummm I think I need practice….I look more like a fish, lol!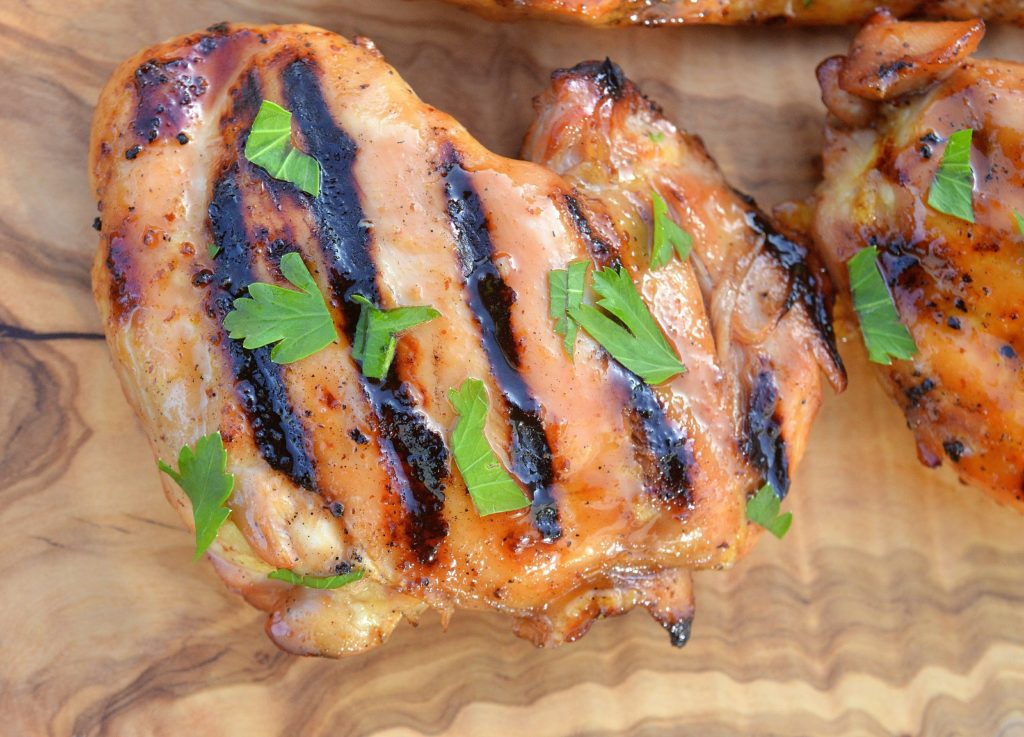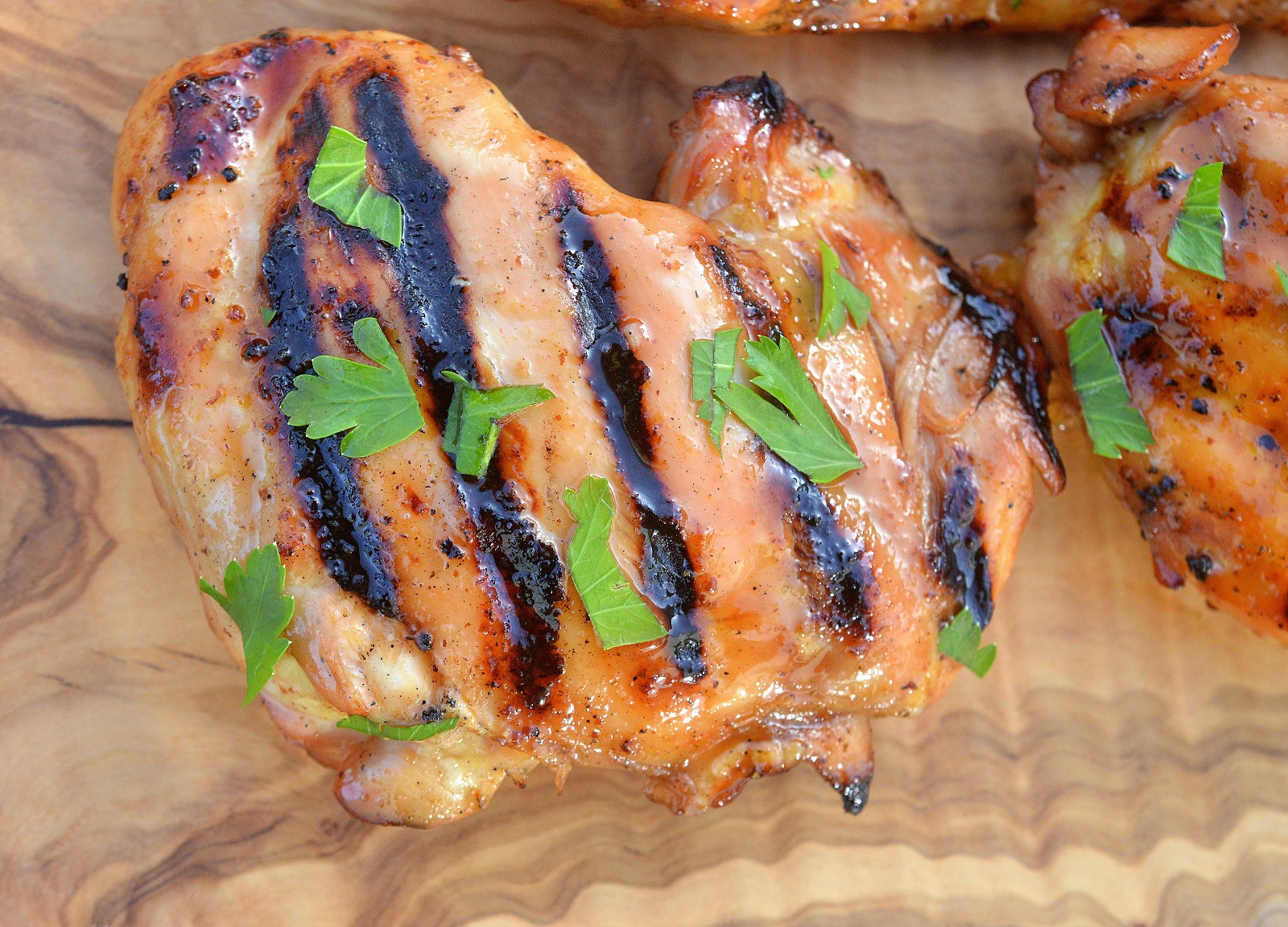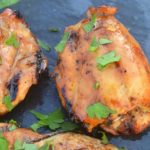 Print Recipe
Honey Sriracha Grilled Chicken
Ingredients
6-8

pieces

chicken

your choice, thighs, legs, boneless breast strips, etc

Salt & pepper

Marinade

2

cloves

garlic

minced

1/2

cup

honey

1/2

cup

lager beer

or whatever darker beer you may have on hand

1/4

cup

soy sauce

1

TBS

Sriracha

1

TBS

grapeseed or olive oil

Glaze

1/3

cup

honey

1-2

TBS

Sriracha

Garnish

Cilantro or parsley
Instructions
Pat chicken dry, season with salt & pepper and set aside.

Combine garlic, honey, beer, soy sauce, Sriracha and oil in a bowl, mix well.

Add in chicken and toss well until coated. Toss every 5 minutes for 30 minutes.

Prepare grill by oiling and heating it to high.

Place chicken on the hot grill (bone in will take linger than boneless, so time adding the variety of pieces accordingly.

While chicken is grilling, combine honey and sriracha, whisk until incorporated and smooth.

Once chicken is done to your liking, remove from grill, brush with glaze a few times, sprinkle with garnish and serve.