Need a new dip recipe for gatherings, Game Day or just because? I've got you covered with this Cheesy Chicken Taco Dip!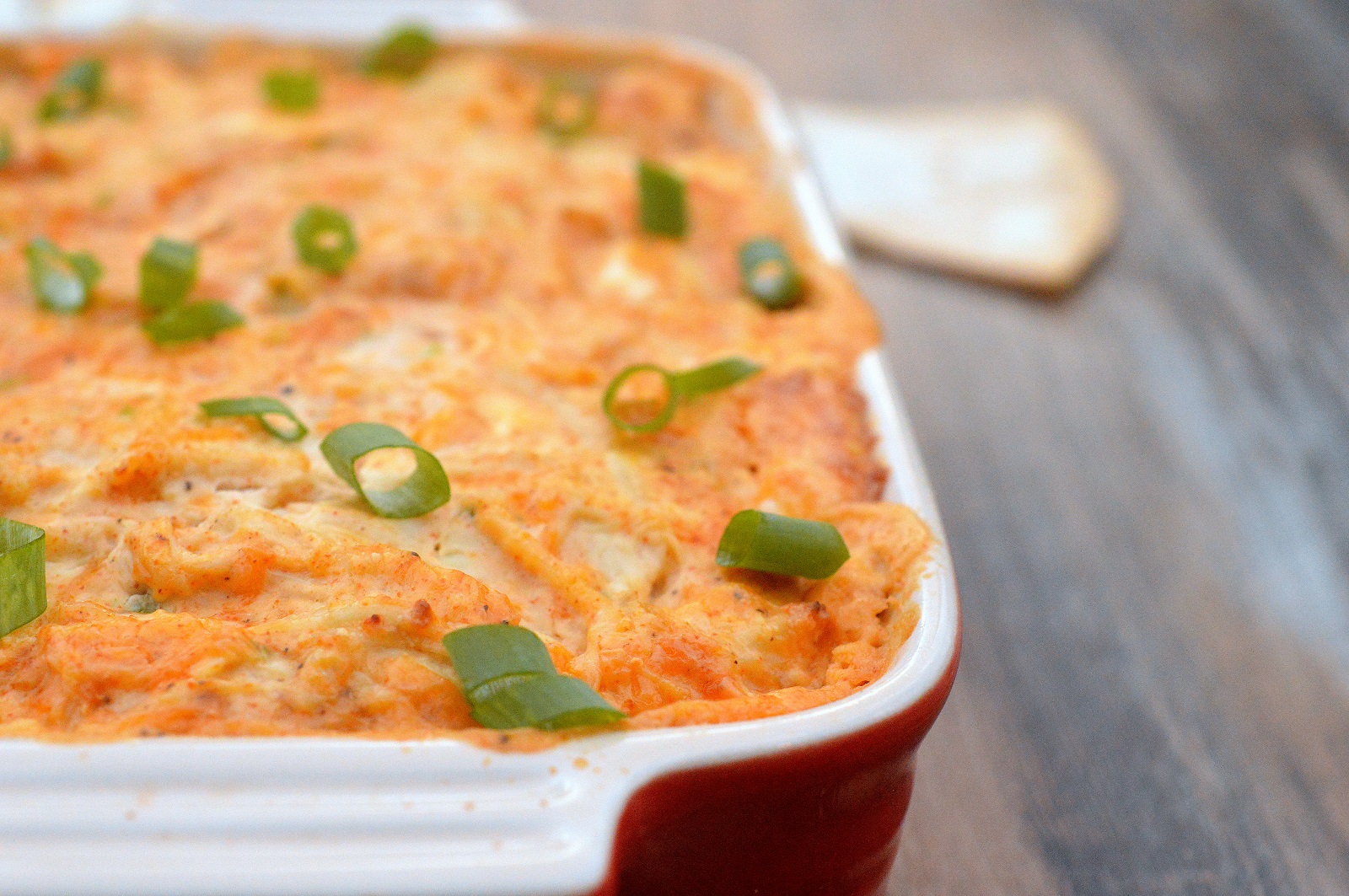 Anytime I am somewhere where there is party food, I gravitate to the dips. I can't help myself. Warm or cold, I can never get enough, however the warm dips slay me! You don't just sit around on a Tuesday night and say to yourself…I think I will whip up an ooey-gooey-delicious dip…do you?? Nope.
I personally think whomever came up with the recipe for Buffalo Chicken Dip should win a Nobel Peace Prize or something. darn is that addictive and delicious!
Thinking about that and wanting to put a twist on it for those not into the whole buffalo sauce thing (gasp!!). I made this Cheesy Chicken Taco Dip. It's easy, foolproof, easily transportable and I just know it will be a crowd-pleaser!
And yes…I made this on a weeknight the first time, you know…since it's my work I can get away with that, lol!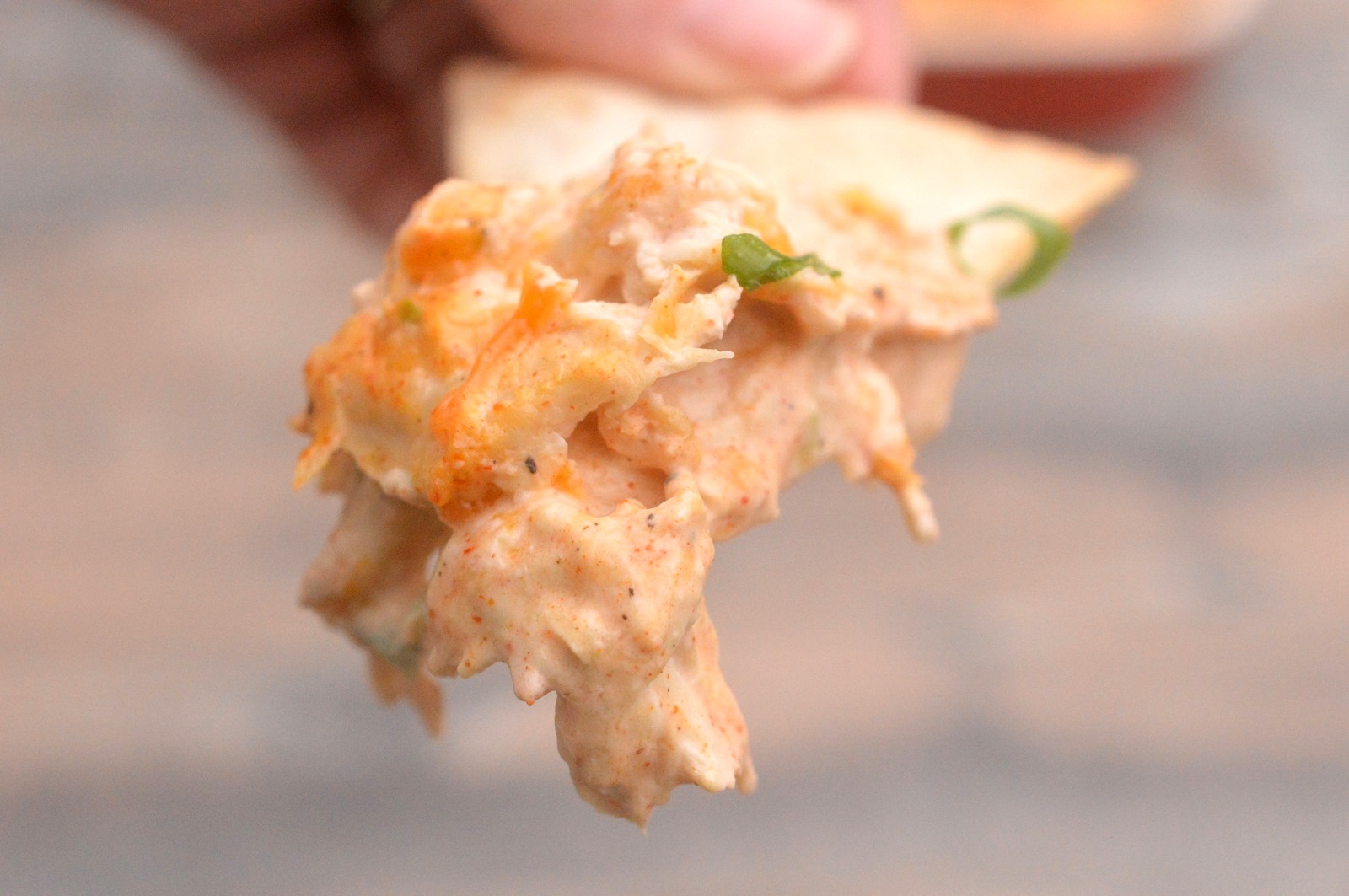 My husband walked in the door from work and I was like, honey…Taste this. He did, then he did again and he was like Geez Col, THIS is really good…really good!  My son Connor (15) ate about half of it (and he is new to the whole dip scene).
I didn't have any store-bought chips on hand when I made this so I cut tortilla's into chips, gave them the lightest brush of oil, seasoned them with some salt and baked them at 375 for about 7-8 minutes. Just until crisp.  Feel free to dip away with your favorite chip…or be like Connor and use a chip in one hand and a spoon in the other!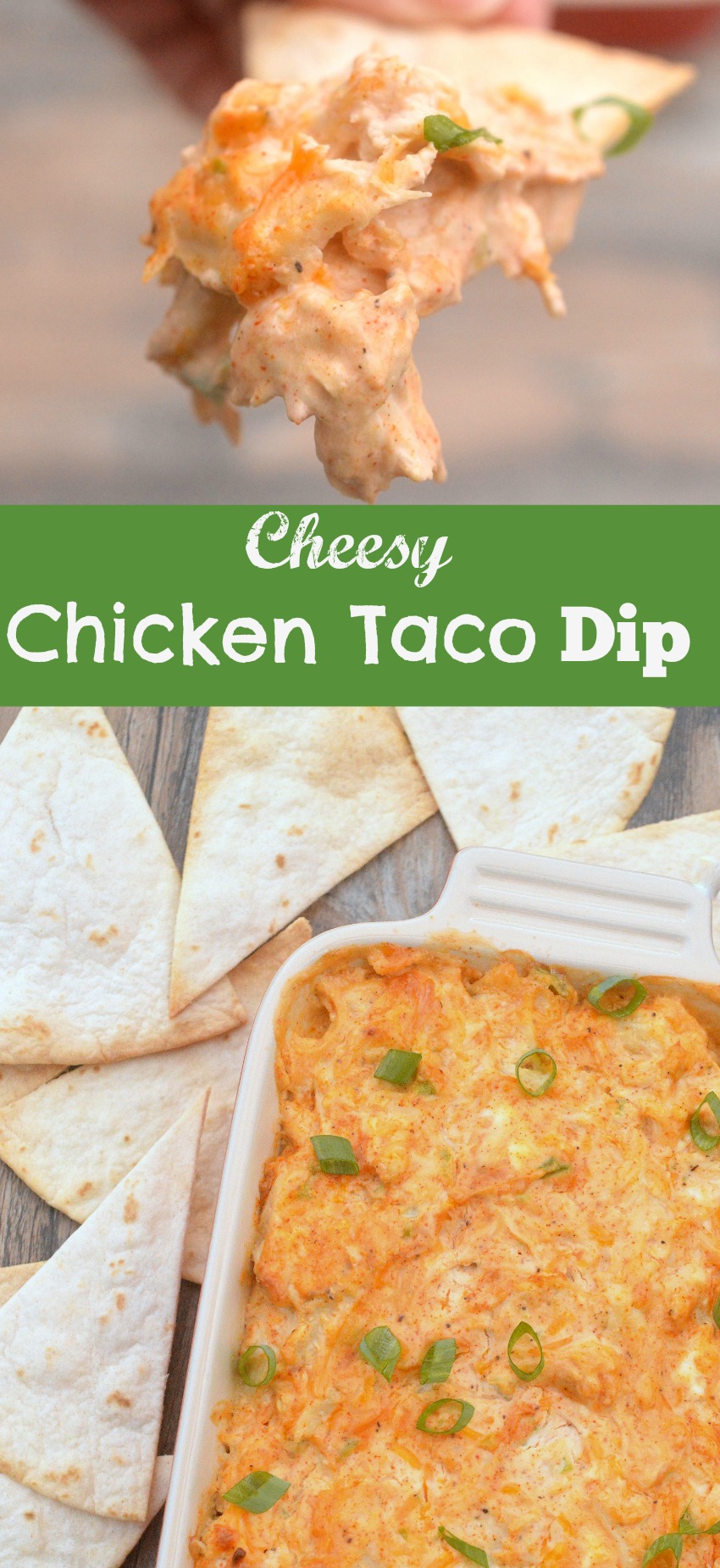 This Cheesy Chicken Taco Dip is sure to be a hit wherever you take it. I would transport it uncooked and cook it on site. I am not a crock-pot-kinda-cook, so I can't advise you in that but I can't see why this wouldn't work in one of those. I will say to stick with full-fat cream cheese and sour cream. If you are going to do it…DO IT. Plus they tend to break down a bit in dips.
Let me know if you make this Cheese Chicken Taco Dip!! 
If you dig Mexican flavors, you HAVE to try my Enchiladas!!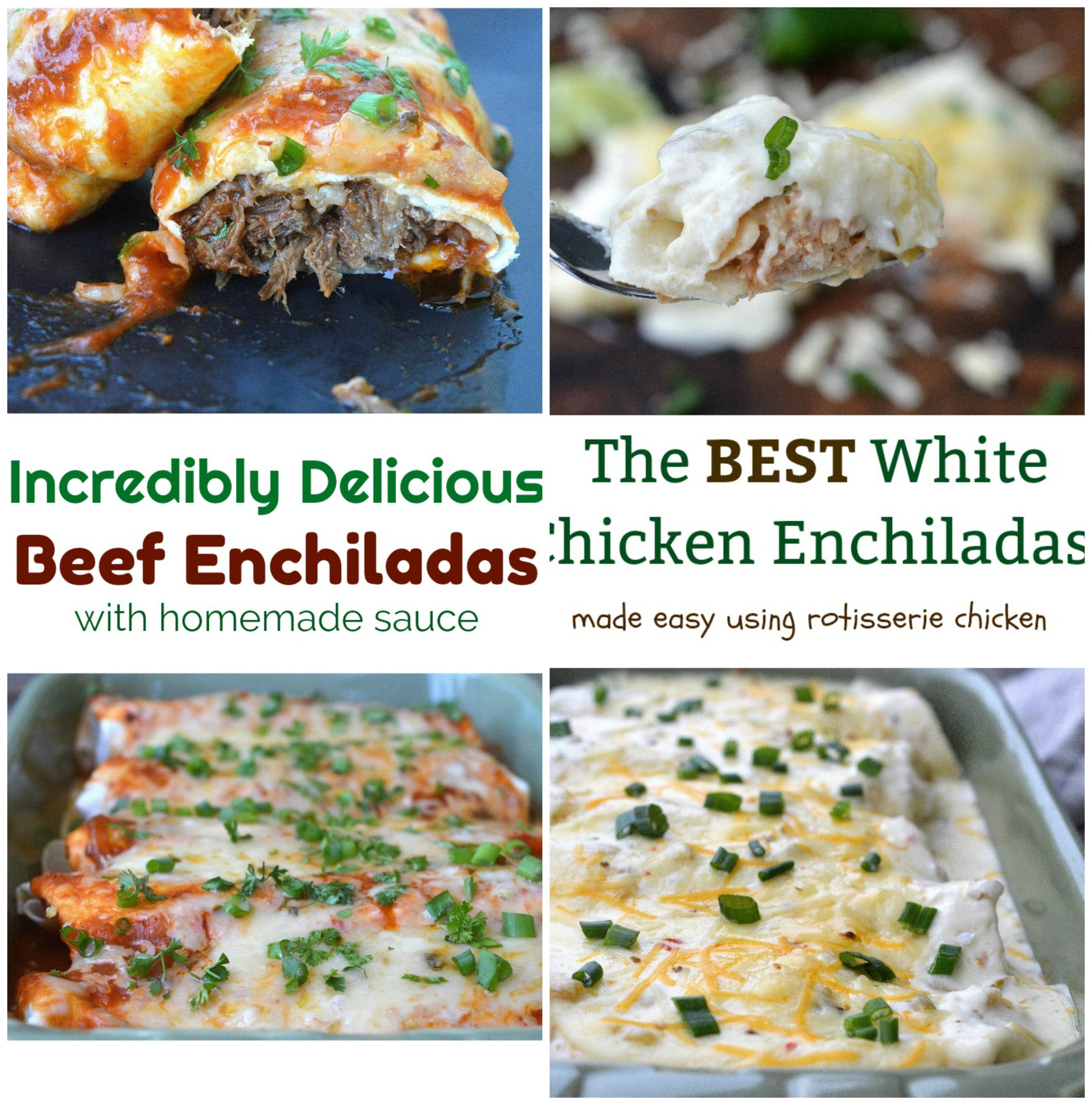 I tinkered with both of these Enchilada recipes for years until I deemed them the BEST, I'll wager they are better than most places you may have has them out (in the U.S. anyway). So check out these Beef Enchiladas and White Chicken Enchiladas and let me know what you think.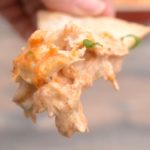 Print Recipe
Cheesy Chicken Taco Dip
Ingredients
8

oz

cream cheese

room temp

3/4

cup

sour cream

1

jalapeno

minced*

1/2

TBS

taco seasoning

or more to taste

2

cooked chicken breasts

shredded (about 1 1/2 cups)

3/4

cup

shredded Mexican blend cheese

Salt & pepper
Instructions
Preheat oven to 375 degrees.

In a mixing bowl, combine cream cheese, sour cream, jalapeno and taco seasoning and mix until blended.

Add in chicken, cheese S & P and toss until combined.

Scoop into a small baking dish and cook for 20 minutes or until bubbly around the edges and a bit browned on top.

Serve with tortilla chips.
Notes
* The seeds and stems of the jalapeno are often the hottest part, remove the seeds and stem for less heat in the dip.
*Taste the dip once you have it mixed, add more taco seasoning based on your preference.