It's no secret that I am a cheese lover, I mean what's not to love?? Cheese Balls are something that takes me back to growing up and my parent's parties, family baby showers, and neighborhood gatherings. One of the things I make for snacking as well as an appetizer offering are these fun and tasty Mini Cheese Balls however they are more than meets the eye.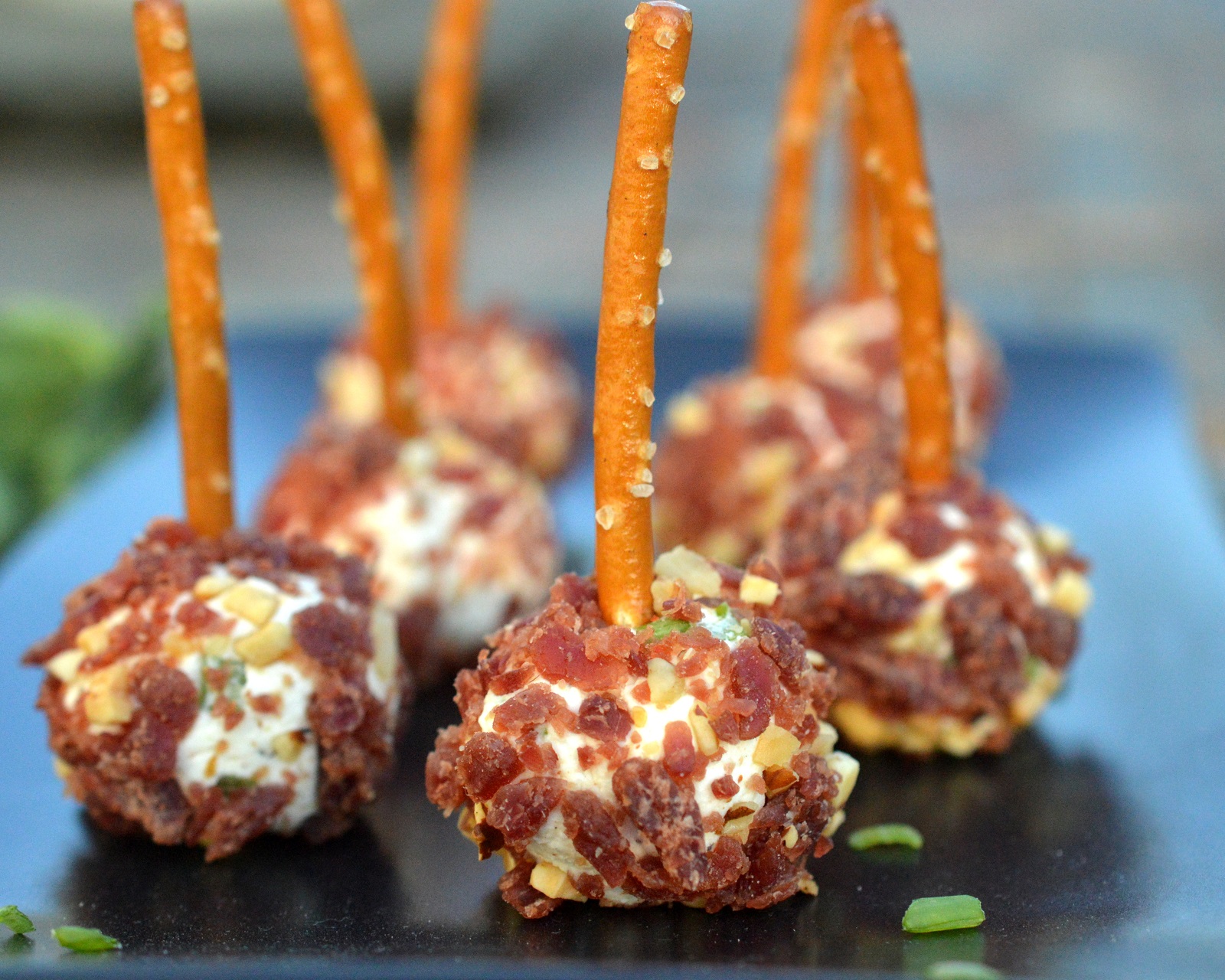 This post is sponsored by the New York Beef Council, who I have partnered with on a number of occasions, going behind the scenes on beef farms, talking to farmers, learning about beef nutrition and sustainability and cooking up delicious beef dishes with chefs and other food bloggers. Have a question about beef? Ask me anything!
These Mini Cheese Balls are rolled in minced beef jerky! This not only adds a fantastic flavor, but it also gives a protein boost! My kids can't get enough of them, neither can the big kids, lol!
Add in chopped nuts for more healthy fat, protein, and crunch. I made half of the cheese balls with just jerky and half with jerky and nuts.
One of the first things I can ever remember making was a big cheese ball rolled in minced carrots and celery. I can't remember how old I was, I just remember feeling really good about how it looked, how it tasted and that everyone was enjoying it.
These are so easy to make and hold up well, however they do tend to disappear. They are also a great dish to let your kids take the lead on making. Easy-peasy!
Customize your cheese ball(s) any way you think up. Add in your favorite blend of seasonings, minced vegetables, making it one huge ball, shape it into something fitting the occasion (holidays, themed party, etc)
Beef is one of my top-two favorite proteins, and I would say for my husband and son it is their #1. And talk about beef jerky?? They (and I) are crazy about it! Our favorite beef jerky store knows that when I walk in it's going to be a big sale, especially before Christmas. Half of John and Connor's stockings are filled with a variety of beef jerky, lol, by Santa Claus of course. "I" err, I mean he knows what my boys like!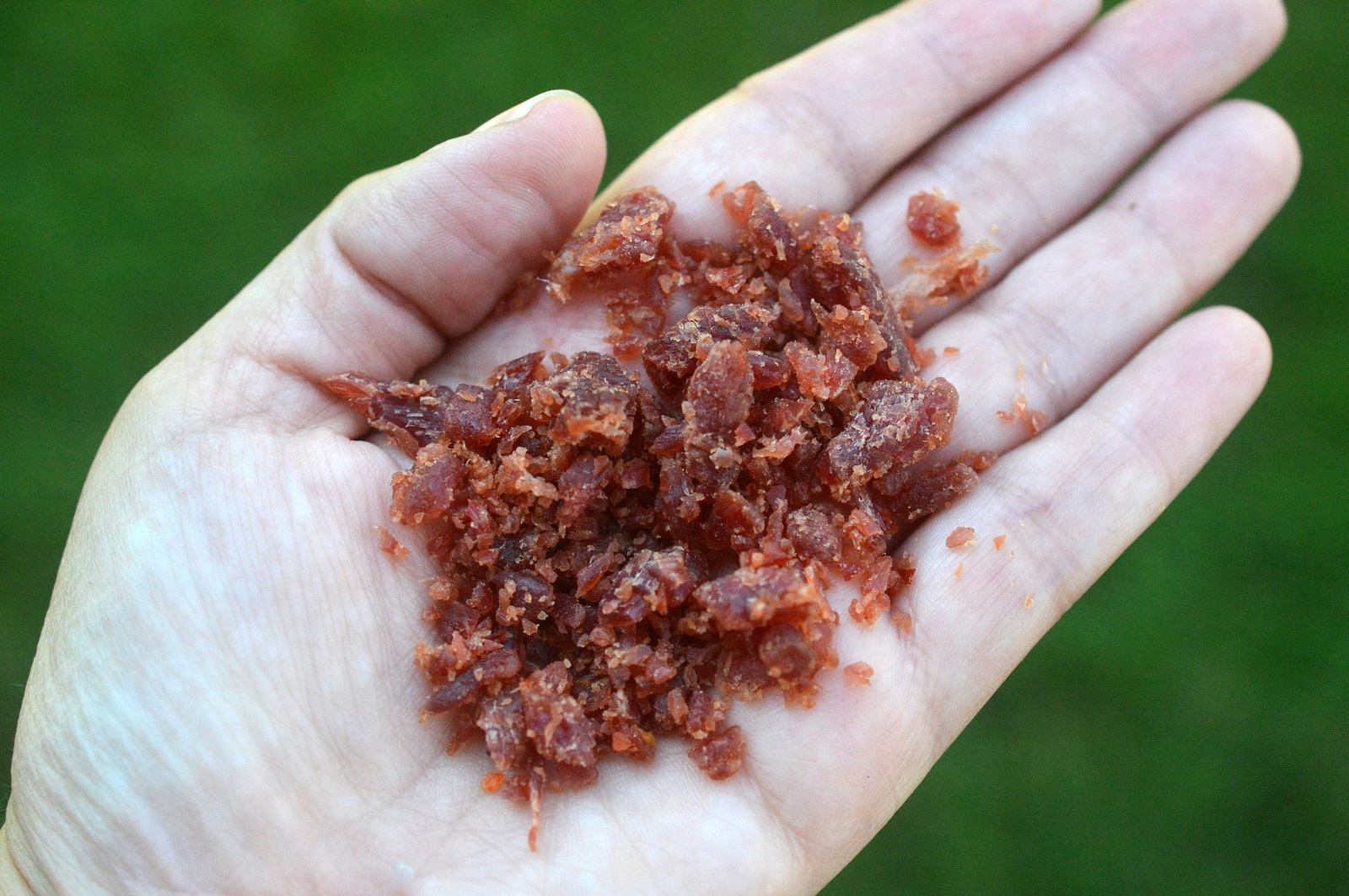 Beef is such a fantastic protein, not only is it delicious...A 3 oz serving of beef delivers 10 essential nutrients our bodies need with low calories and high protein. Ounce for ounce...You can't beat it!
When it comes to parties, barbecues, and tailgating...You can usually find me by the food, lol! Am I right? Party food is the best! Everything from bite-sized apps to dips and people's creativity in the kitchen gets me excited!
How Do I Make Homemade Beef Jerky Mini Cheese Balls?
Making a cheese ball either as mini cheese balls or as a big cheese ball starts with cream cheese. The key to making a good smooth cheeseball with even flavor is to start with your cream cheese (and) any other cheese you may add in) at room temperature. Let your cheese sit out for an hour. That is your base. Whip your cream cheese in your mixing bowl with a stand or hand mixer, add in the seasonings and then you can stir in additional cheese and vegetables.
I then allow it to sit in the fridge for at least an hour. Next, roll it into small balls about 1 - 1 ½ inches in diameter. Like small bouncy balls. Remember once you add the coating they will become a little larger. Shortly before serving roll your cheese balls in your coating. I put the jerky in my food processor and pulse it until the pieces become crumbs and smaller bits.
Then for fun and presentation, I poke pretzel sticks as the edible handle/pick.
So the next time you are enjoying your favorite beef jerky...Think about other ways you can use it like in the Mini Cheese Balls, this yummy Beef Jerky Dip or in these Protein Balls. There are so many flavors of beef jerky these says. My favorite is made with brisket and is sweet and spicy, but I try all the jerky. IF my husband and son don't get to it first that is!!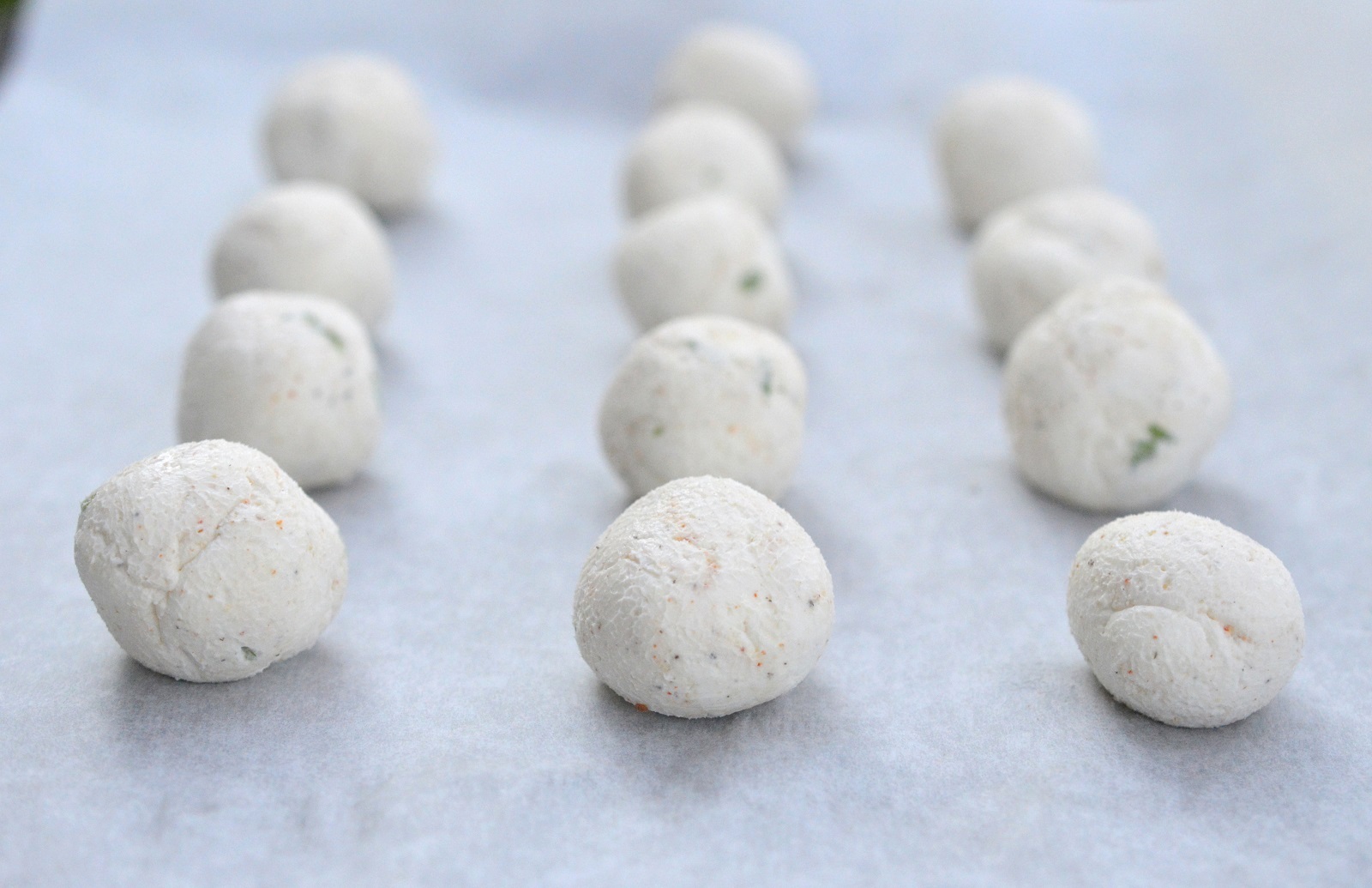 What Kind Of Cheese Do I Use To Make A Cheese Ball?
Cream Cheese is the foundation of any cheese ball. You then choose what additional cheese(s) to add to it. Definitely use full-fat cream cheese. Then you want to add in another cheese or two...Like cheddar,
What Variations Can I make To A Cheese Ball?
You can do so many things when it comes to a Homemade Cheese Ball, You can make it either sweet or savory. You can switch up the cheese used changing the taste and texture a bit. You can make it a variety of flavors by adding various spices, seasonings, and ingredients. You can choose to cat your ball(s) in nuts, herbs, dried fruits, or minced veggies like carrots and celery.
You could go sweet using just cream cheese, a little butter, brown sugar, powdered sugar, vanilla, and coat the ball in mini chocolate chips for a play on a chocolate chip cookie dip.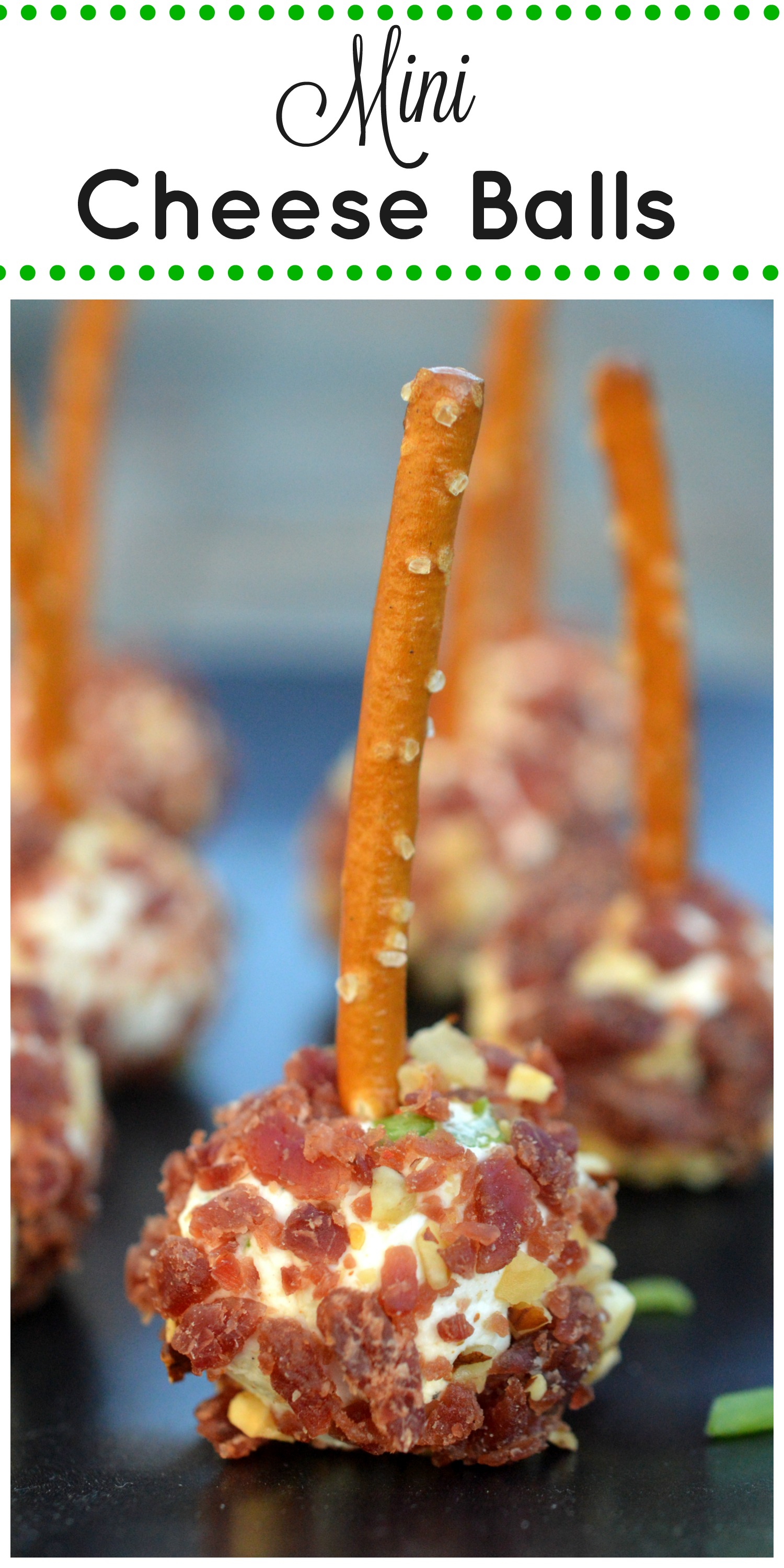 Can I Make A Cheese Ball Ahead Of Time?
Yes, In my opinion making a cheese ball the morning of or the day before you plan to serve it only deepens the flavors, allowing your ingredients the change to mingle. I would, however, suggest, that you coast your ball(s) an hour before serving (or something like that) for the best visual. You can certainly coat it/them prior to that...If you do, just inspect to see if it needs any freshening up, prior to serving.
Can I Freeze A Cheese Ball?
I know many people may say yes you can, however, I am not a fan. Freezing changes the texture of your cheese (especially cream cheese). You can make a cheese ball ahead of time, wrap it tightly in your refrigerator and store it for days without issue. I have done this up to a week in advance. I unwrap it the day I choose to use it and coat it then OR make smaller balls from it and coat those that day.
For all sorts of recipes using beef, visit New York Beef Council or Beef It's What's For Dinner.
If you are a beef lover like my family and me, you may also enjoy one of my favorite beef recipes...Beef Enchiladas. These Enchiladas may just be tastier than any you have had out. They are seriously delicious!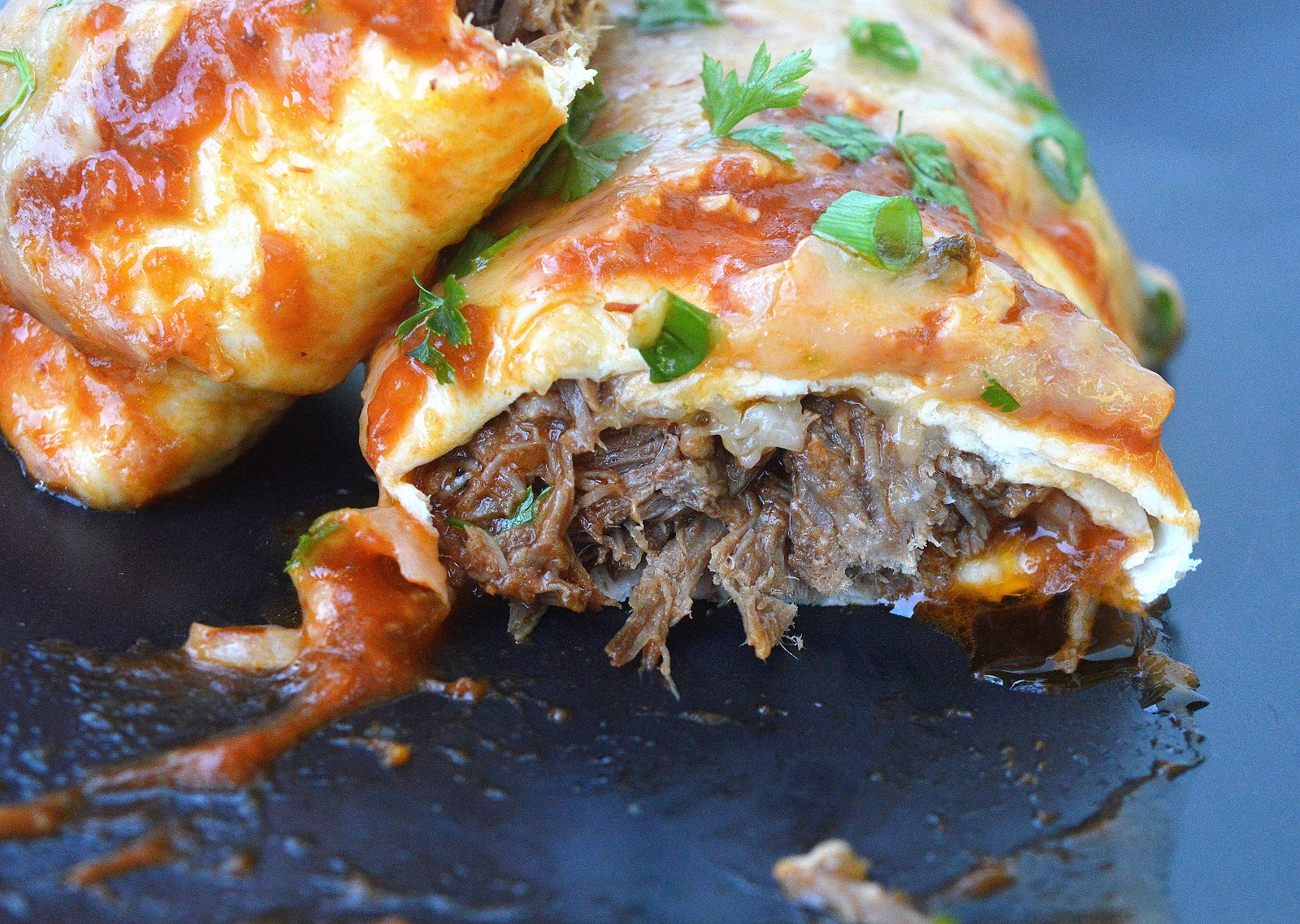 Or change up your steak game with my Chipotle Grilled Steak with Avocado Cream. The steak is good enough without the cream and the avocado cream is good enough to make as a dip on its own, so it's a 2-in-1 recipe 🙂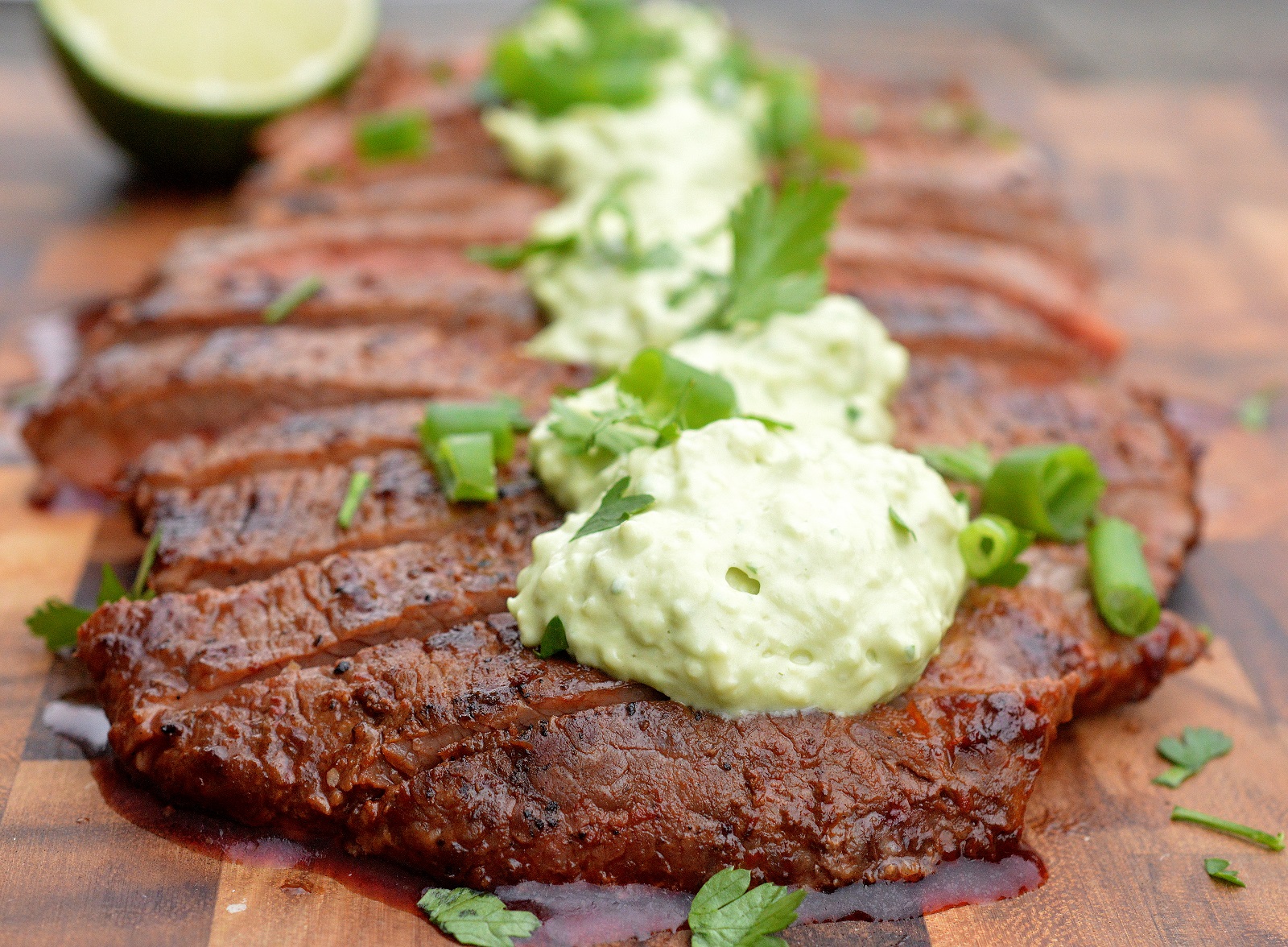 Enjoy!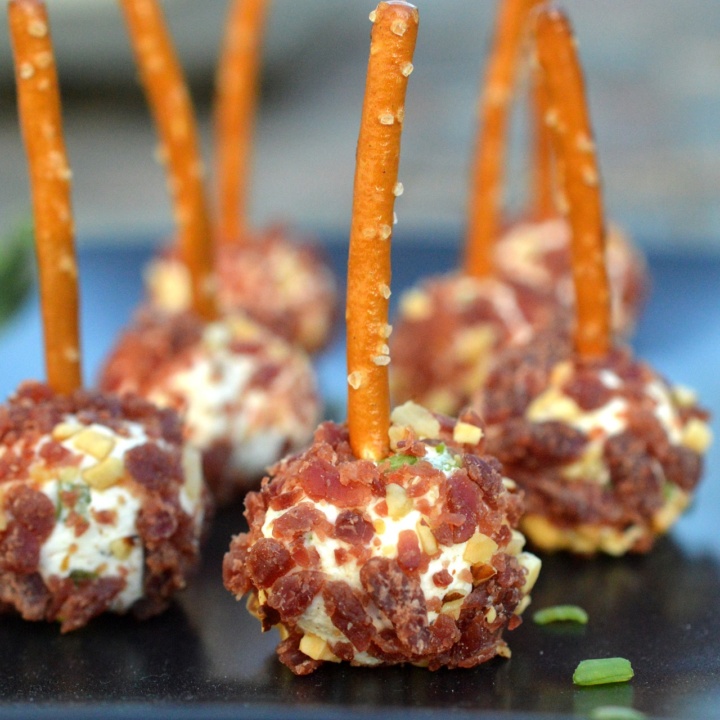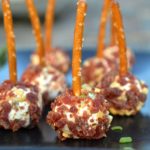 Print Recipe
Mini Cheese Balls
It doesn't matter what decade it is, Cheese Balls will always be a hit! These Mini Cheese Balls are rolled in beef jerky crumbs for a delicious protein-packed punch! Kids love these as a snack and adults love them as a part of a cheese board or appetizer offering,
Ingredients
8

ounces

cream cheese

room temperature

¼

cup

/ 4 ounces shredded cheddar cheese

I used a smokey cheddar

A few shakes of black pepper

2

TBS

minced scallions

8

oz

beef jerky

Mini pretzels sticks
Instructions
Pulse your beef jerky in your food processor until chopped and some crumbs are formed. You can pulse until jerky becomes small crumbs or "dust" leave some as larger pieces for texture. Your call.

Pulse cream cheese, cheddar cheese, and black pepper in your food processor until incorporated,

Cover and chill for 30 minutes or more.

Shape cheese mixture into mini balls 1 to 1 ½ inches in diameter and then coat partially or fully with the beef jerky.

Push a pretzel stick into each mini cheese ball and serve as is or as a part of a cheese board or charcuterie board.
Notes
You can add garlic powder or onion powder (or whatever seasoning you like) to the cheese if you wish. I happened to use a sweet and spicy beef jerky and liked the flavor it had mingling with the cheeses as they were.
Nutrition
Serving:
6
g
|
Calories:
318
kcal
|
Carbohydrates:
8
g
|
Protein:
25
g
|
Saturated Fat:
20
g
|
Trans Fat:
12
g
|
Cholesterol:
95
mg
|
Sodium:
980
mg
|
Sugar:
4
g