Raspberry Yogurt Mini Bundt Cakes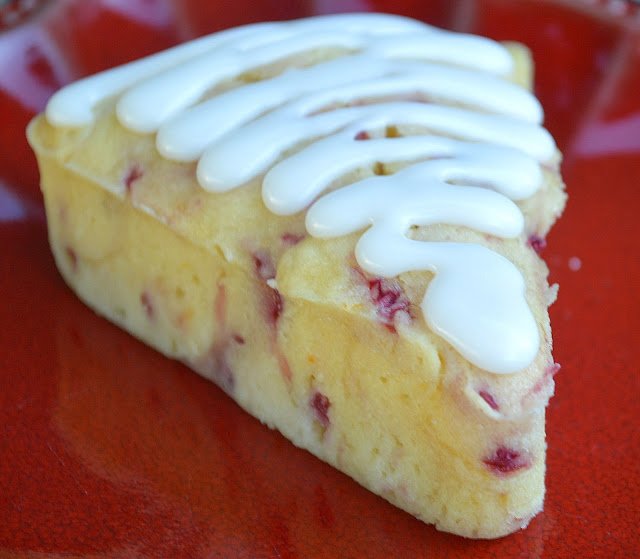 I came across a great sounding recipe while browsing through a copy of Bon Appetit Magazine the other day and knew instantly that I had to make it as soon as possible.
It was a recipe for a Raspberry Yogurt Cake...see, it sounded so good right?
I decided to make it as mini bundt cakes and scones - and man were they good!!  They were light, almost creamy, so perfectly tender.  The berries were bursting with goodness bite after bite...it was like taking a bite of an evening cloud with sunlight streaming through it.
You need to try this recipe for sure! It's just perfect with a cup of tea, for brunch, breakfast or dessert!
I warmed them up the next day and they were just as delicious - a hit with the whole family...bliss!
I could eat one of these daily...really!!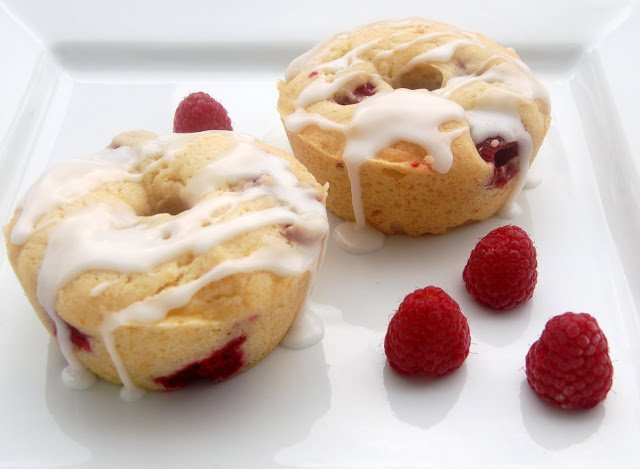 Raspberry Yogurt Mini Bundt Cakes (or Scones)
adapted from Bon Appetit
3 cups flour. plus 1 teaspoon flour
1 ½ teaspoons baking powder
dash of salt
1 cup butter, room temperature
1 ¾ cups sugar
1 teaspoon grated orange zest
2 TBS fresh squeezed orange juice
3 large eggs
1 cup vanilla yogurt
2 ½ cups (12 ounces) fresh raspberries
Drizzle
1 cup powdered sugar
1 TBS or more of water
Optional, fresh squeezed orange juice in addition to or in place of water
Preheat oven to 350 degrees.
Grease mini bundt pans, scone pan or large bundt pan. Combine flour, baking powder and salt in a medium bowl and set aside. Combine butter and sugar and beat with your mixer until creamy. Beat in OJ, orange juice and zest. Add eggs one at a time, beating after each addition.Add in yogurt, mix until blended.  Add in dry ingredients and mix until just blended. Toss berries gently with 1 teaspoon of flour and add to batter. Spoon batter into chosen pan(s). bake a big cake about an hour, mini's about 25 minutes and scones about 30 minutes or until wooden toothpick inserted comes out clean. Cool 30 minutes.
Combine powdered sugar and water until desired consistency of drizzle is created, drizzle over your cake(s).
Enjoy!!
Colleen