Look at the richness and contrast of this gorgeous dish of Eggs & Black Beans in Spicy Tomato Sauce which is my take of the North African dish Shakshouka. And boy was it different and good!
Thanks to RAGÚ® for introducing me to their new sauces and partnering on this post!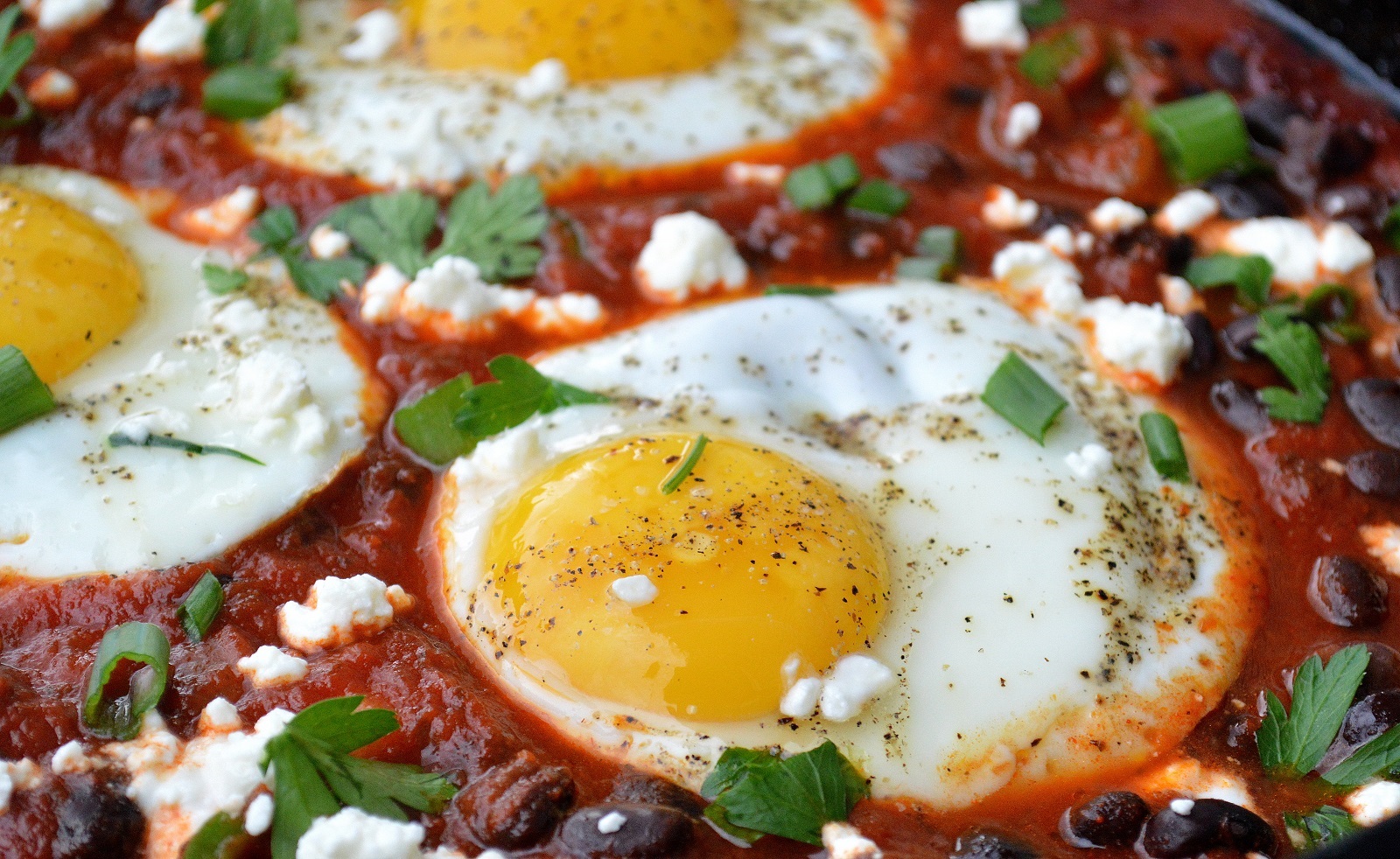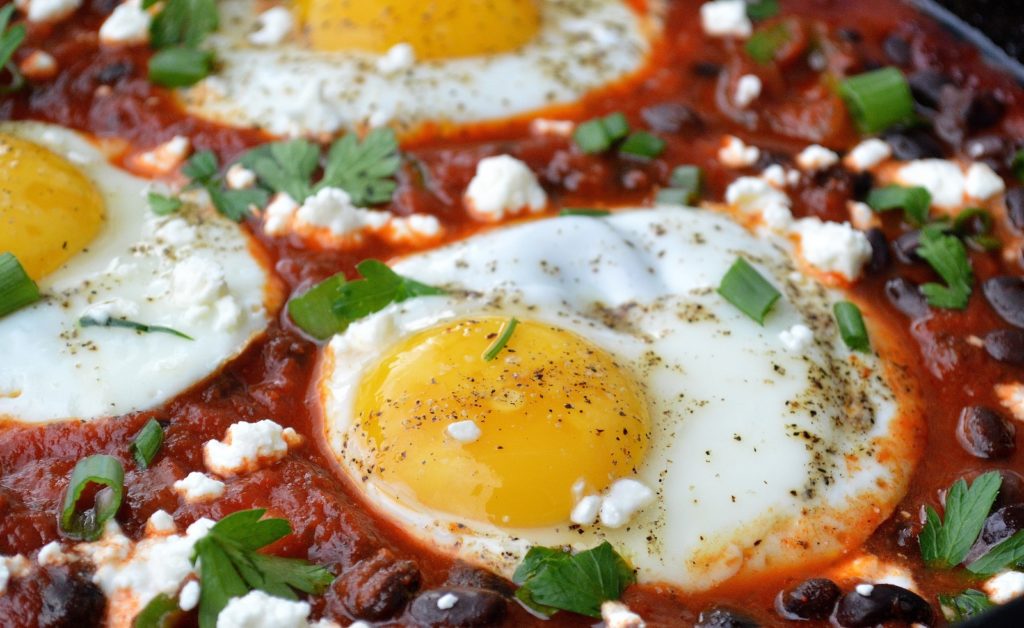 Last week I was invited by RAGÚ® to NYC for kickoff event for their new sauces. I was excited to try the new sauces and partner with them for the launch, so off I went with my blogger bestie Linda from Giggles Gobbles & Gulps.
As a child the my favorite night of the week was pasta night and RAGÚ® was the sauce I grew up with. Not being from an Italian family (even though back then I thought I was Italian because I loved pasta and because my Uncle Joe was 100% Italian...I was positive I was Italian so I couldn't understand why I couldn't have an Italian horn necklace like some of my friends…lol) we never once made our own sauce. We had a shelf full of RAGÚ® at all times! As a matter of fact as a teen when I decided to make my own sauce for the first time…I am pretty sure I made it taste exactly like RAGÚ® since that was what I knew and loved.
RAGÚ®has reason to celebrate…they have 4 new Homestyle Sauces – Thick & Hearty Traditional, Thick & Hearty Meat, Thick & Hearty Roasted Garlic, Thick & Hearty Four Cheese and Thick & Hearty Mushroom. They use peeled, chopped and simmered ingredients to create a thick, hearty texture. Just looking at the jar you can see they rich thick sauce and let me tell you what I tasted so far is delicious!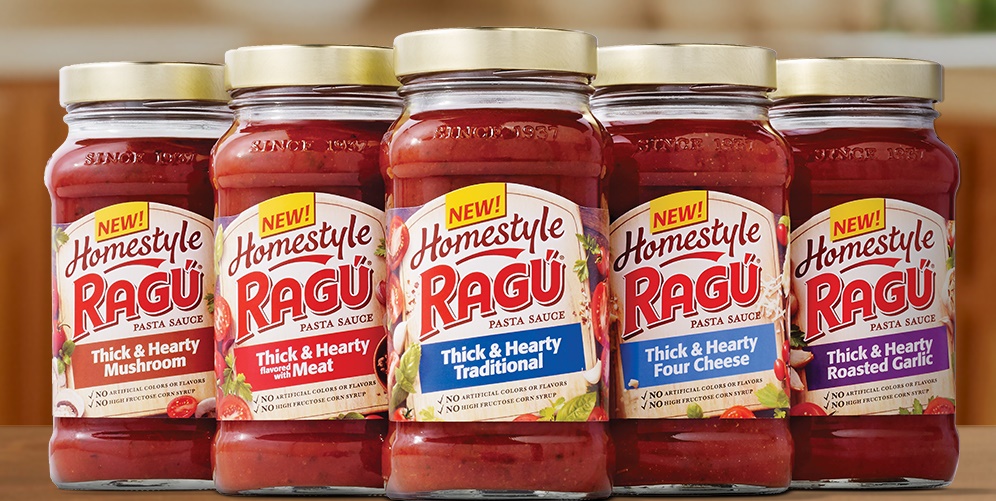 "Savor more flavor with each of our RAGÚ® Homestyle Sauces. Every sauce is carefully prepared to have a thick, hearty texture that hugs the noodle. Made with a bold combination of vine-ripened tomatoes, onions and fragrant herbs for that made-from-scratch taste your family craves. No artificial flavors, no artificial colors and no high fructose corn syrup."
LOVE!!
I love it when brands listen to what we want to feel good about feeding our families RAGÚ® hit it out of the park with these sauces in my opinion!
After tasting the Thick and Hearty Traditional, I decided to pair it with eggs for something different. I had heard about Shakshouka years ago from a Bon Appetit Magaizine I think and knew it was something I wanted to try. I changed it up to my liking and came up with this Eggs & Black Beans in Spicy Tomato Sauce.
One look and taste of the quality of RAGÚ® Thick and Hearty Traditional and I knew it was meant for the my version of Shakshouka aka Eggs & Black Beans in Spicy Tomato Sauce. I decided to switch out the traditional chickpeas for black beans since I knew we'd enjoy them more.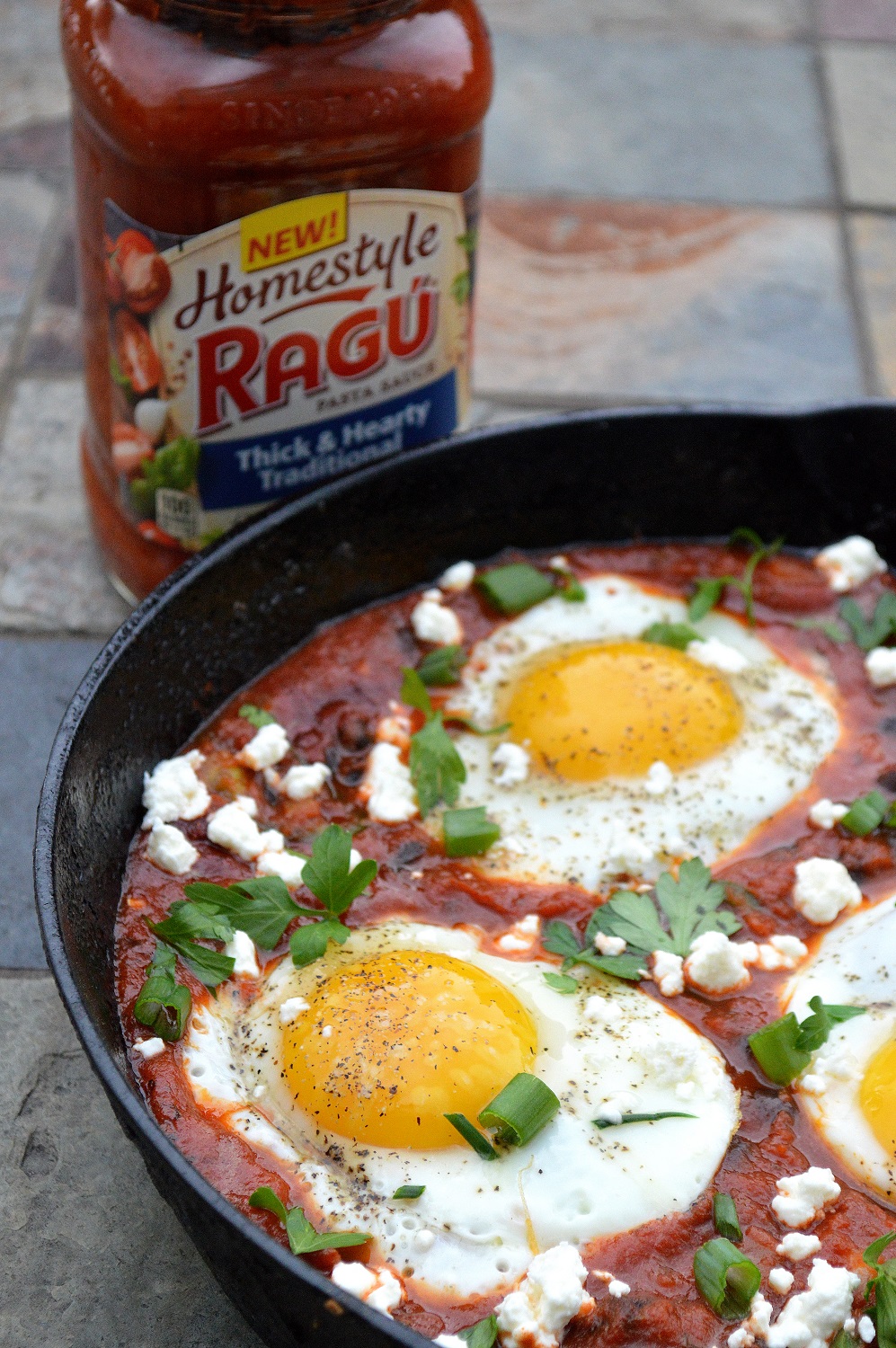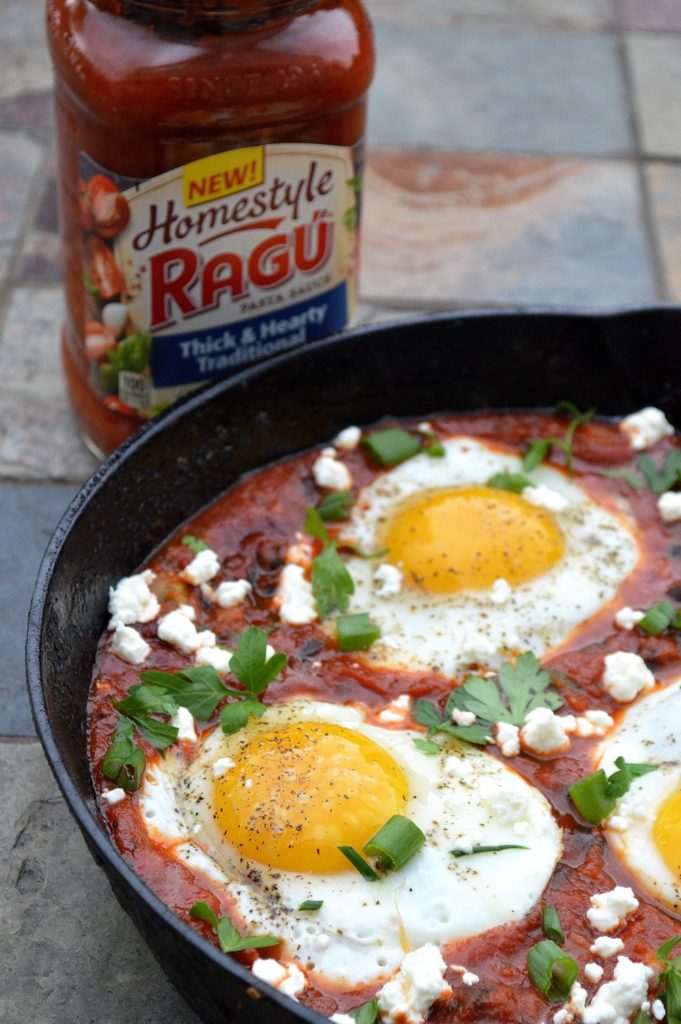 This dish came together in less than 20 minutes. I actually has a back up plan of grilling chicken for my husband since I didn't think he'd be into Eggs & Beans in Spicy Tomato Sauce for dinner or that it would be satisfying enough for him after a hard physical day of work. Was I wrong! He loved it (even though he's not a fan of Feta). He had a hunk of bread and was dipping away at the delicious sauce. He thought I made the sauce from scratch (thanks RAGÚ® …wink!). He went back for more and finished it off. The chicken sat lonely in the fridge for another day!
Feel free to make the sauce as spicy as you like. Starting off with a jar of RAGÚ® Thick and Hearty Traditional saved me a ton of time…think of how long it would have taken me to get that richness from tomatoes. This is a dish I will be making again and again. And the new Homestyle Thick & Hearty Sauces will be filling my pantry! Keep a lookout for them in your market.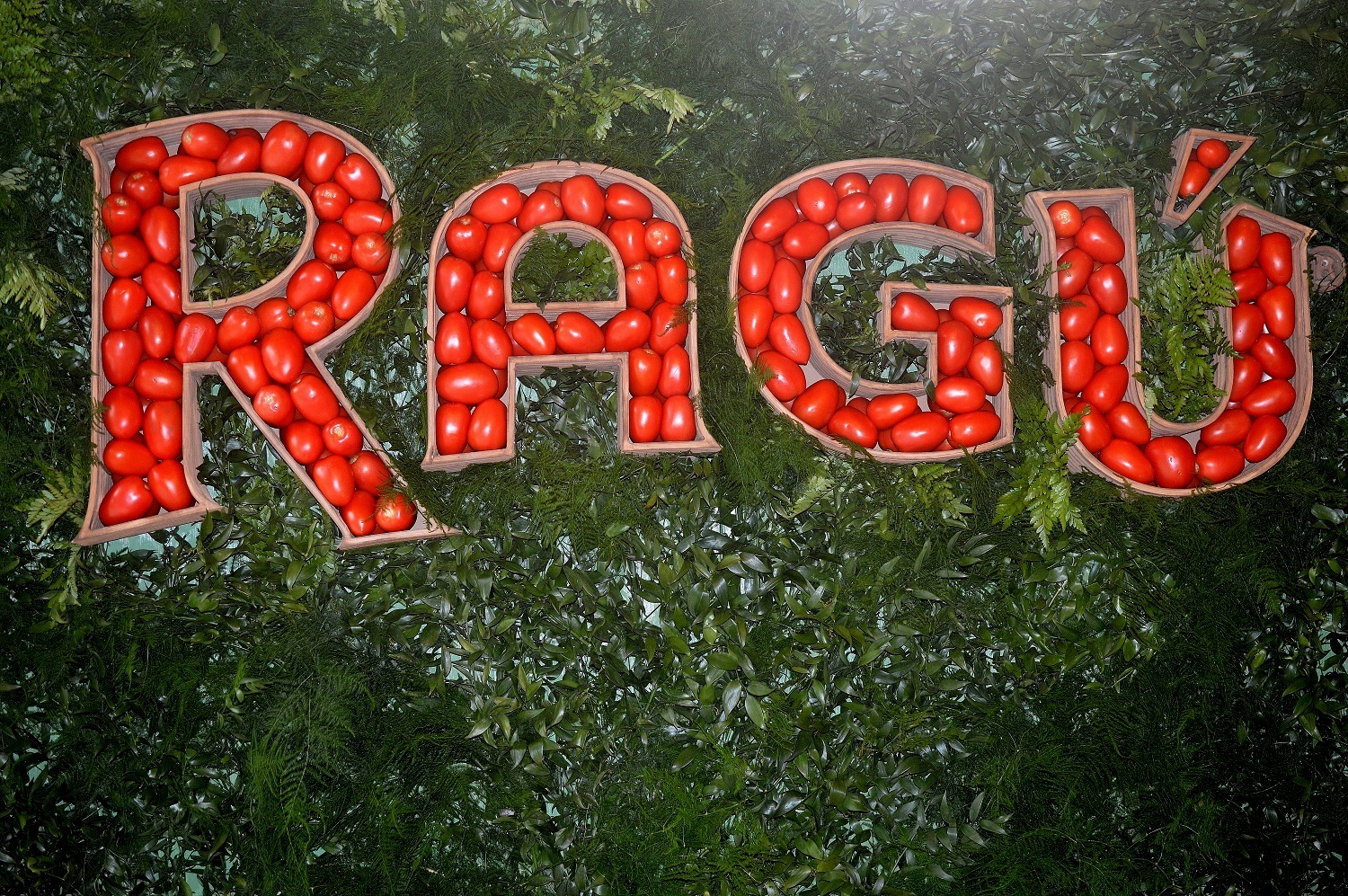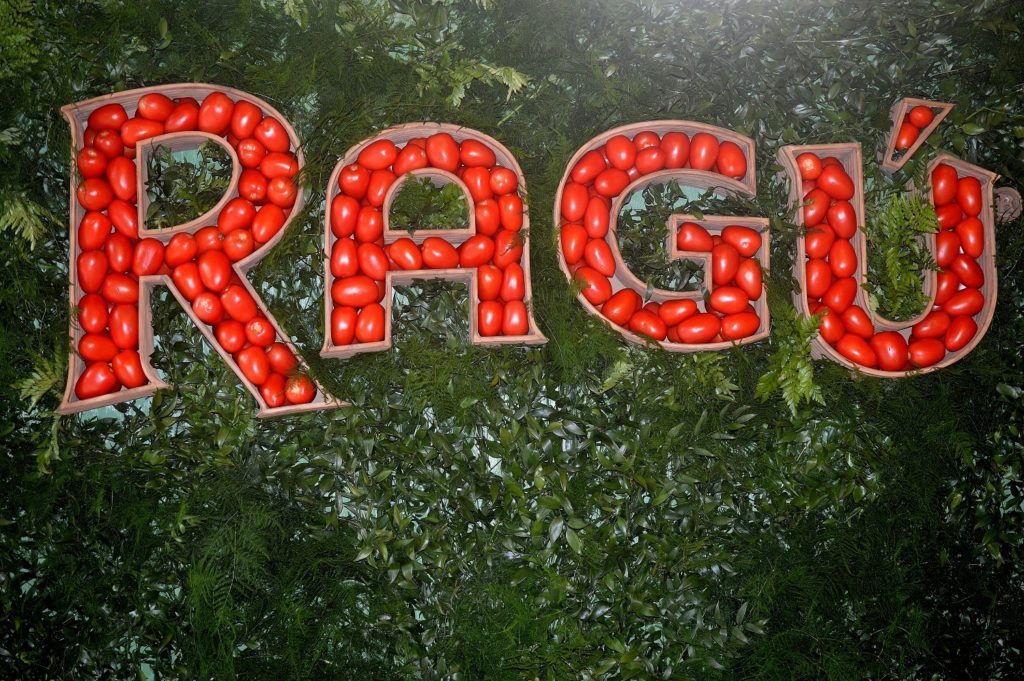 Thanks to RAGÚ® for introducing me to their new sauces and partnering on this post!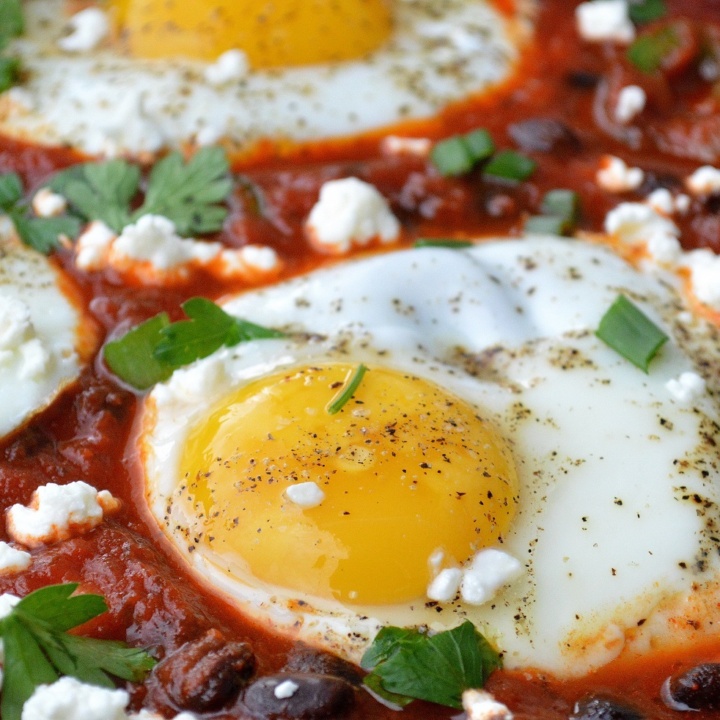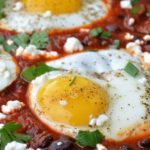 Print Recipe
Eggs & Beans in Spicy Tomato Sauce
Ingredients
2

TBS

grapeseed or olive oil

1/2

cup

chopped Vidalia onions

2

cloves

garlic minced

1

jalapeno sliced

1

jar RAGÚ® Thick & Hearty Homestyle Traditional Sauce

1

tsp

Paprika

1/2

tsp

Cumin

if you enjoy the taste, if not leave it out

Red

Cayenne pepper to taste (optional, see notes)

1-2

cups

black beans

drained and rinsed

3-4

eggs

Chopped Parsley

1

cup

Feta cheese

crumbled
Instructions
In a skillet, saute onions for 2 minutes, add in garlic and jalapeno and saute for 1-2 minutes more. Just until the garlic is fragrant but not browned.

Add in the sauce and seasonings, stir to combine.

Bring to a simmer, reduce heat and add in beans.

Fry your eggs sunny-side up, season them and top the sauce with the eggs (or see notes for oven method)

Top with Feta and Parsley and serve with warm crusty bread.
Notes
You can also poach the eggs directly in the sauce in a 375 degree oven until they achieve your preferred level of doneness..