Why go out to eat when you can make an artisan appetizer that can also act an entree easily at home? Steak, Mushroom & Roasted Red Pepper Flatbread is quick to make, pretty and full of flavors too!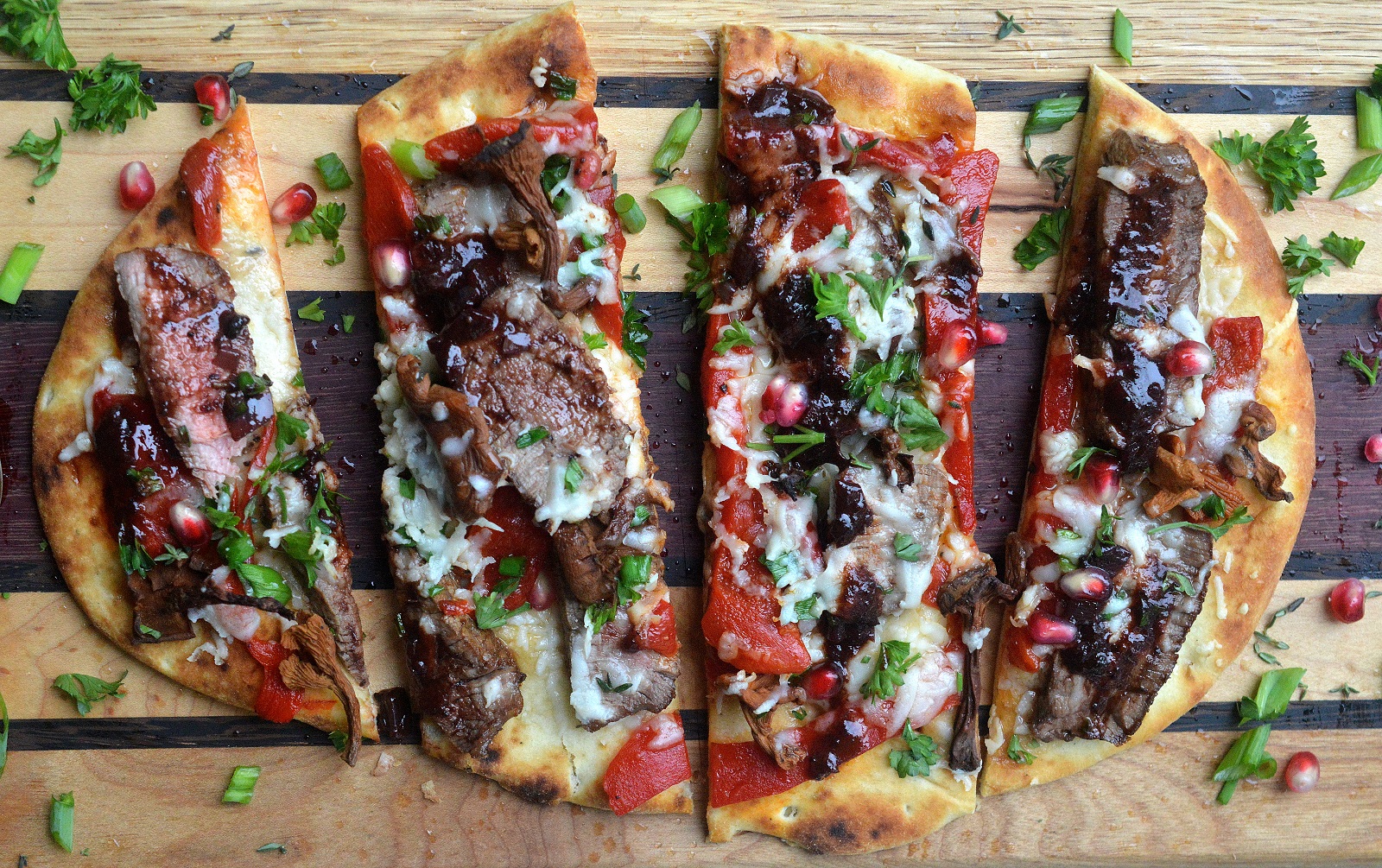 People eat with their eyes and well as their scent of smell long before they actually take the first bite of something. SO just the look and smell of this Steak Mushroom & Roasted Red Pepper Flatbread is enough to get you excited! It's robust and delivers layers of flavor.
Pour yourself a glass or two of wine and enjoy a couple of slices of Steak Mushroom & Roasted Red Pepper Flatbread for an appetizer or pair it with a salad and call it your meal. Treat yourself to a great cut of steak for this and a good bottle of red. You deserve it! As usual, there are no rules here, add whatever you wish to this flatbread idea and make it your own. Don't like Provolone, no problem add a smokey cheddar. Not a fan of shrooms? Leave them off. You do you and enjoy it!
Once again I am happy to partner with Moyer Beef on this recipe and video. This is the fifth in a series. If you enjoy quality beef as much as my family and I do, you may also enjoy these other recent recipes that I did with Moyer, I poured a little piece of my heart into each one of them:  Chipotle Grilled Steak with Avocado Cream (perfect for date night or a dinner party!). Steak Quesadillas made in your Waffle Maker (so fun, easy and deeee-lish. Teen boys especially are crazy for them!) Cheesy Beef Enchilada Dip (meat and cheese = game day eats!!). ANd my favorite in the series…Incredibly flavorful Beef Enchiladas! You have to try at least one of these!

I really love that Moyer Beef believes in providing families with fresh, locally produced beef every day and that Moyer Beef is sourced from small family farms, who raise their cattle with care in the Northeast. Moyer's products don't travel far to reach their partner grocery stores, so they are always fresh.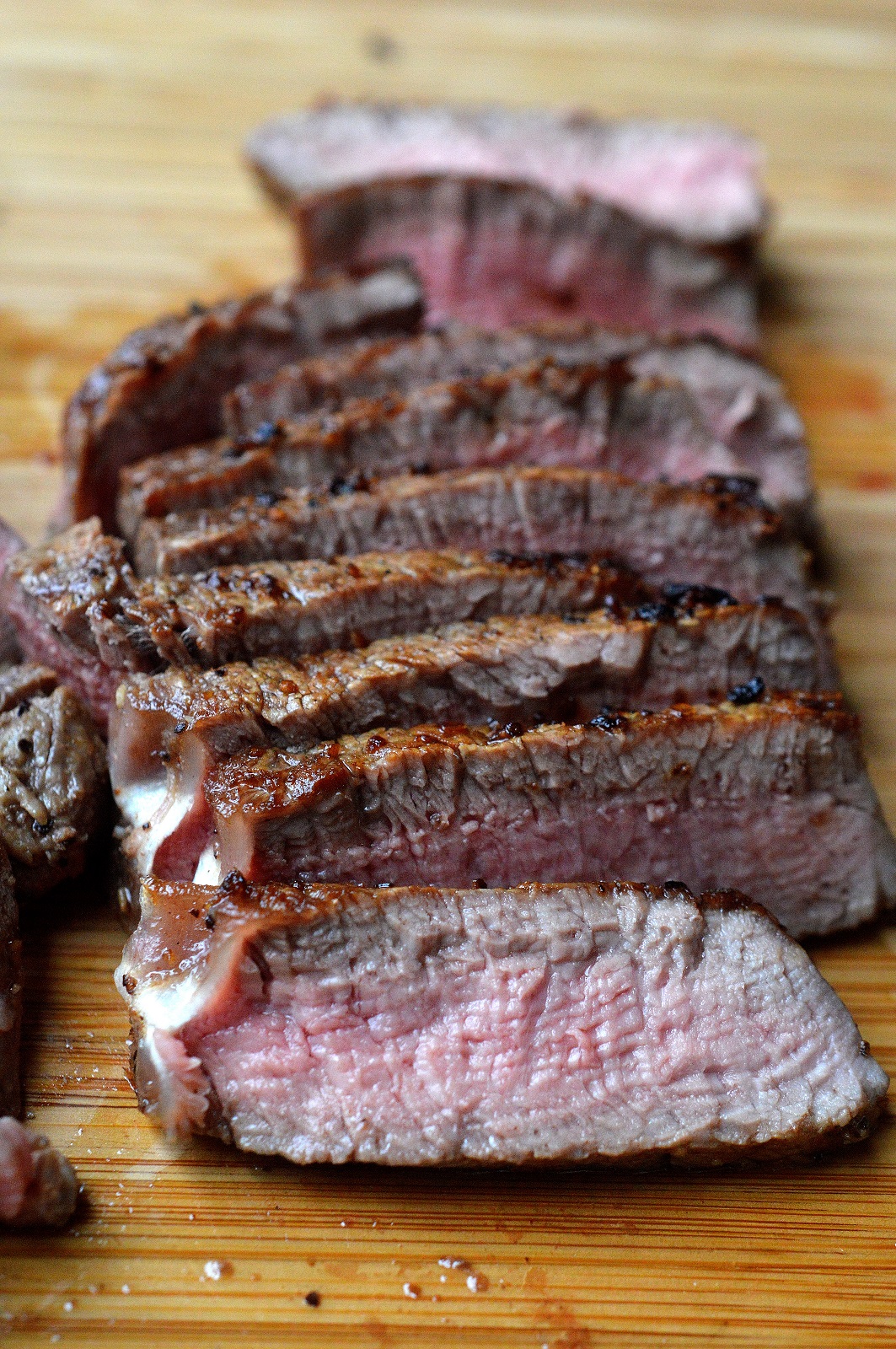 Moyer Beef has been around for 150 years as a source of fresh, beef for wholesome and delicious meals for families throughout the northeast. Quality meat plus great relationships with their farmers and communities have yielded the Moyer Brand a century and a half of success and the trust of consumers.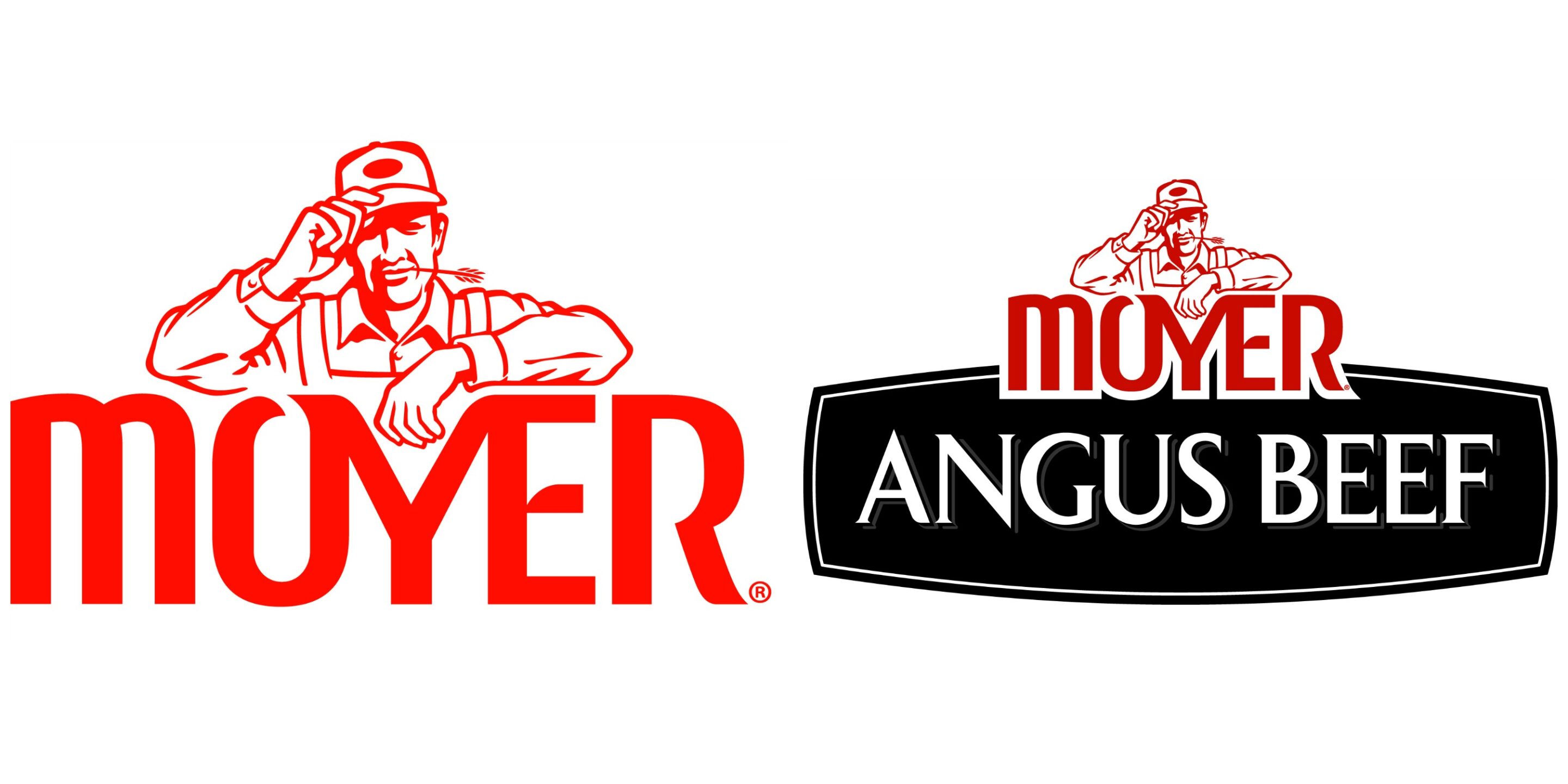 Moyer partners with over 4,000 small family farms across the Northeast. The farms each have small herds averaging 30 head of cattle each year on roughly 130-acre farms. Working together, Moyer is able to support the local economy, as well help ensure future generations of family farmers. USDA Prime, Choice and Black Angus….Look for the Moyer Brand the next time beef is on the menu, their healthy cuts make for memorable family dinners, holiday meals,  BBQ's and gatherings.  Follow Moyer Beef on Facebook for news, specials, recipes and more!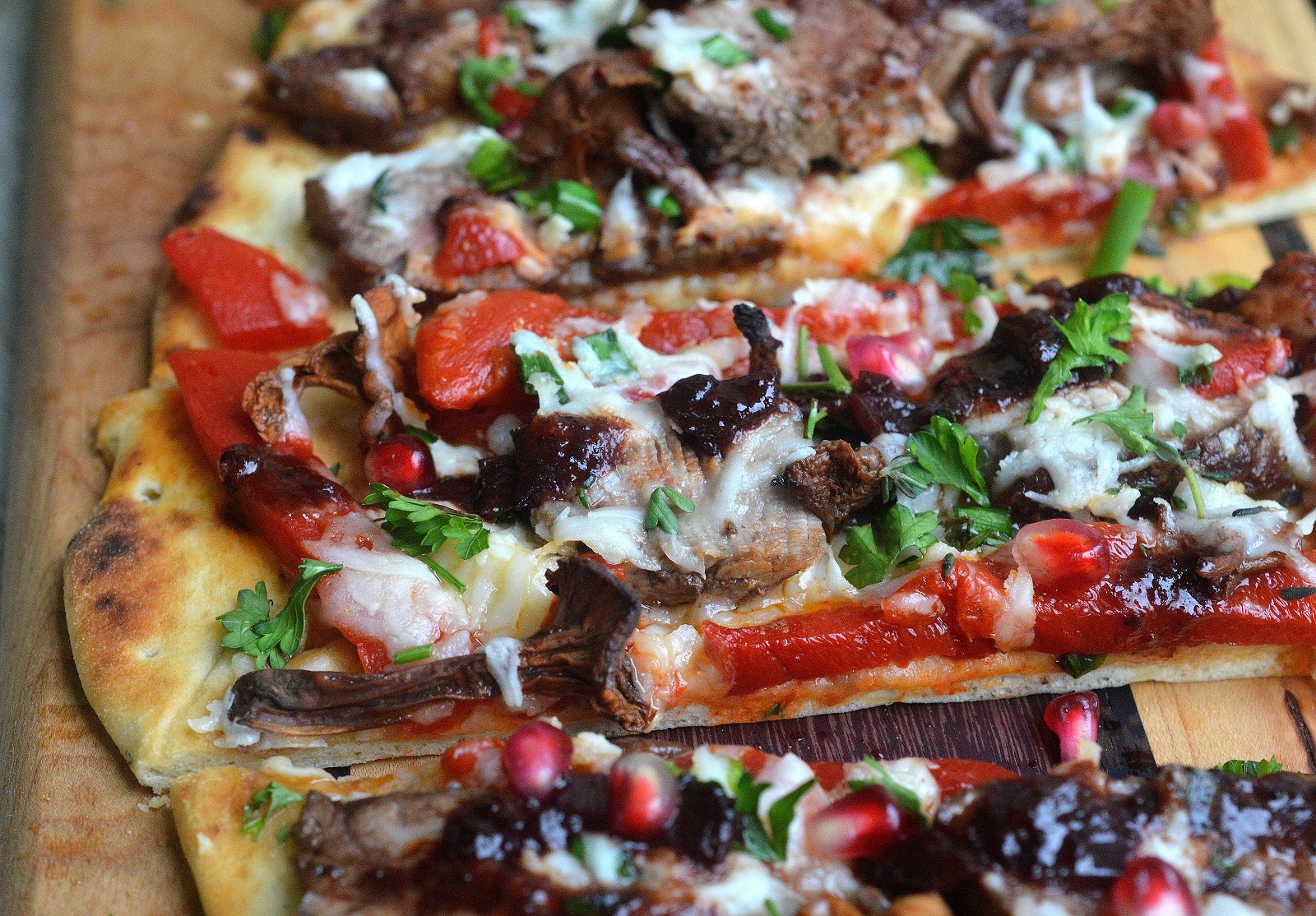 Thank you again to Moyer Beef for sponsoring this post and video and allowing me to unleash my inner beef diva!
Enjoy!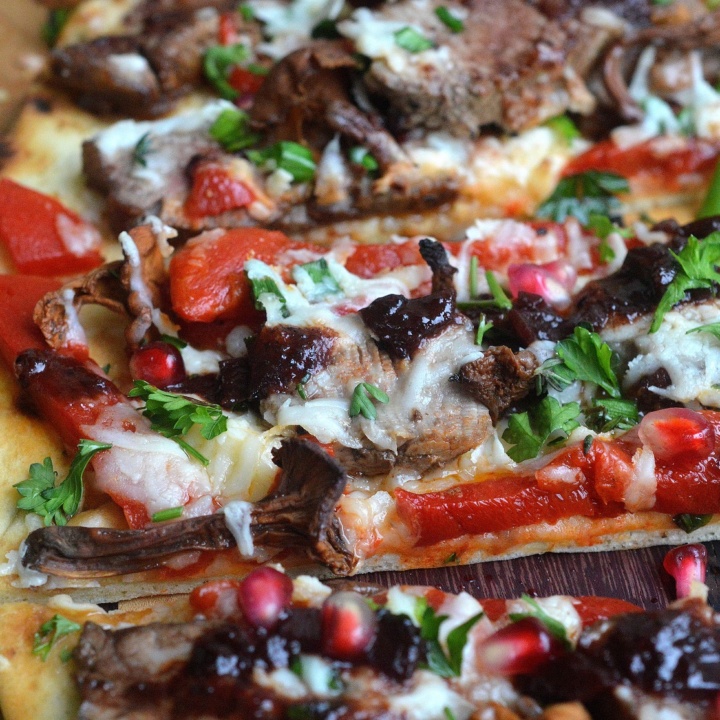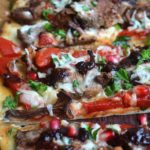 Print Recipe
Steak Mushroom & Roasted Red Pepper Flatbread
Ingredients
6

oz

dried mushrooms

Chanterelles, Porcini, Shitake3/4-1 pound of steak (filet, strip, ribeye)

Kosher salt & black pepper

2

flatbreads

2

cups

shredded Provolone cheese

Small jar roasted red peppers

1/4

cup

snipped scallions

Optional garnish: Fresh Thyme
Instructions
Rehydrate your mushrooms per package directions.

Allow your steak(s) to come to room temperature. Blot dry and season with Kosher salt & pepper or steak seasoning.

Place 1 1/2 TBS grapeseed or olive oil in a pan, allow it to get hot. Sear your steaks and cook to rare or medium (don't cook much over those temps as the steak slices will also be going in your oven for a few minutes).

Preheat oven to 350 degrees.

Assemble flatbreads: scatter cheese, steak, mushrooms, peppers, and scallions. Add more cheese.

Place into your oven just until the cheese melts.

Garnish with Thyme and either a drizzle of balsamic glaze or red wine reduction (see recipe notes for how to make it).

Slice and enjoy!
Notes
To make red wine reduction:
Saute a minced shallot in 1 tsp butter for 1 minute. Pour in 1/2 cup of wine and 1/2 cup beef stock and allow it to boil and reduce by half. Add a pinch of black pepper. Drizzle over flatbread.
Nutrition