Caprese Salads are always delicious, right??  Ever think about making a Caprese Pizza On The Grill?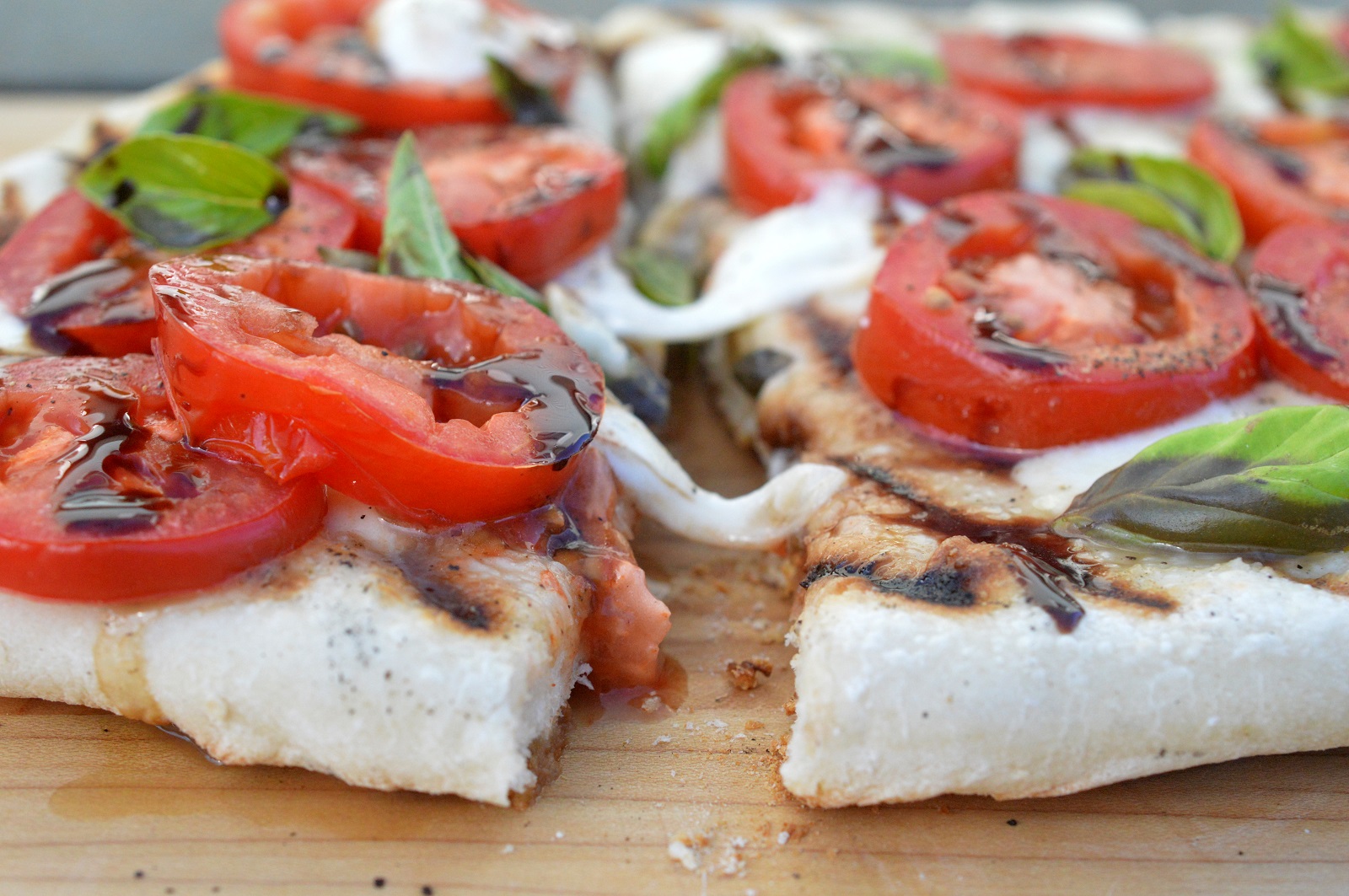 The fresh flavors, the unique deliciousness of Balsamic glaze and the crunch of the crust are just so delicious! I have a thing for warm tomatoes and roasted tomatoes and this pizza hits that mark for me. This pizza is a great idea for a meatless meal that satisfies.
Why make Caprese Pizza On The Grill? 
Your oven just can't compete with the high temps of a pizza oven...However, your grill can!
Learn about it in my latest post as a recipe contributor for SABER Grills over on their Better Barbecue Blog.
They also just put up a recipe for Apple Cider Glazed Rotisserie Chicken from Chef Chris Koetke which looks amazing! I've never come across that before and I can't wait to try it out for myself on our grill!
Check out all the great recipes over there. Push yourself to try a few new things on your grill! After all, grilled food is so darned good!! I happy grill here in Pennsylvania all year long. I've been known to ask my husband to dig a path to the grill after a big snow, lol! It's worth it for the flavor of the grill, luckily I married a man that agrees!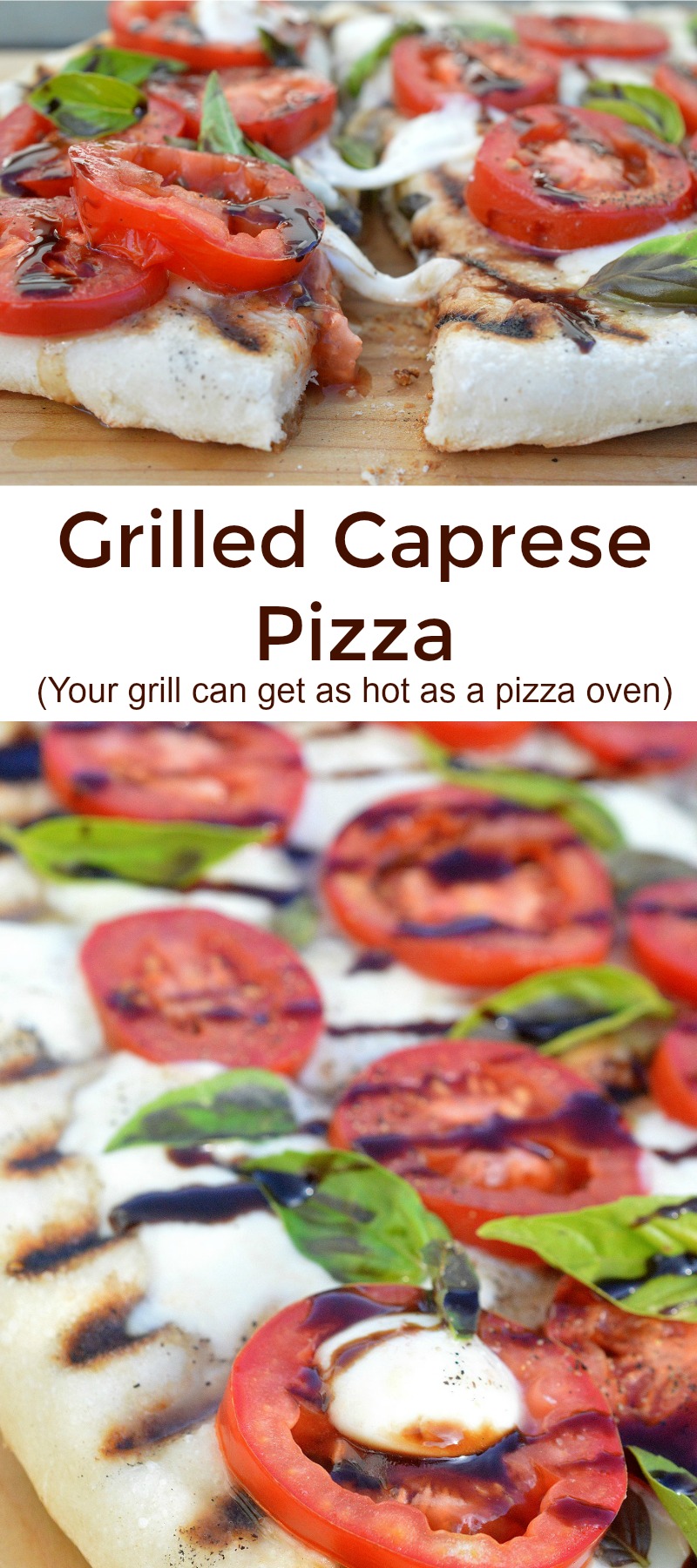 Enjoy the Caprese Pizza On The Grill and stay tuned for a round-up of deliciously different pizza recipes coming next week!