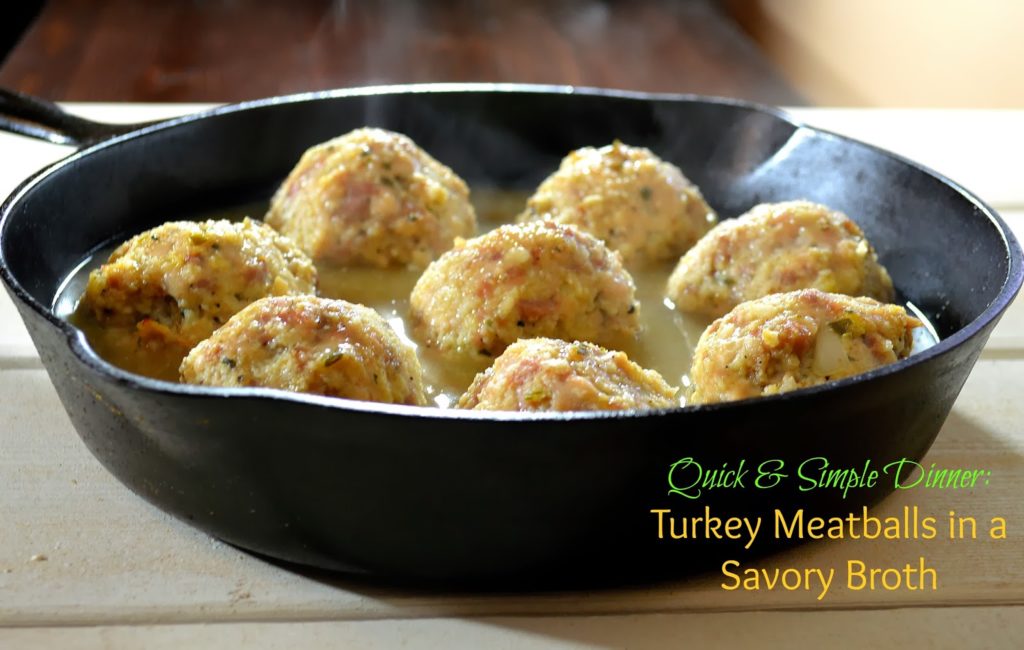 I adore meatballs, I think they are the ultimate comfort food.  They are simple, satisfying, and fun!  You can make them big, small, fancy or plain and the options are endless.  I seriously think that there is a meatball for every possible occasion! These Turkey Meatballs in a Savory Broth are a nice twist on the original.
I am all for enjoying my meatballs on a nice Philly-style roll while my husband just wants them straight up on a plate.  Opposites attract...right?
Last week I made these Turkey Meatballs in a Savory Broth, looking for something a little different.  These were a hit with my whole family. Nothing like trying to take a few pictures of food you want to eat while you are salivating at the very thought.  Skipping lunch doesn't help either.


Can you see the steam?  These babies were steaming hot  - just the way I like them!
As I was making these Turkey Meatballs I just couldn't "see" them in a tomato-based sauce, so I decided to make a simple gravy-like broth to accompany them.  These were a hit and I will be making them again. They were nice and moist too, I think that was attributed to the fact that I used both dark and while meat and I allowed them to sit in the gravy for a bit.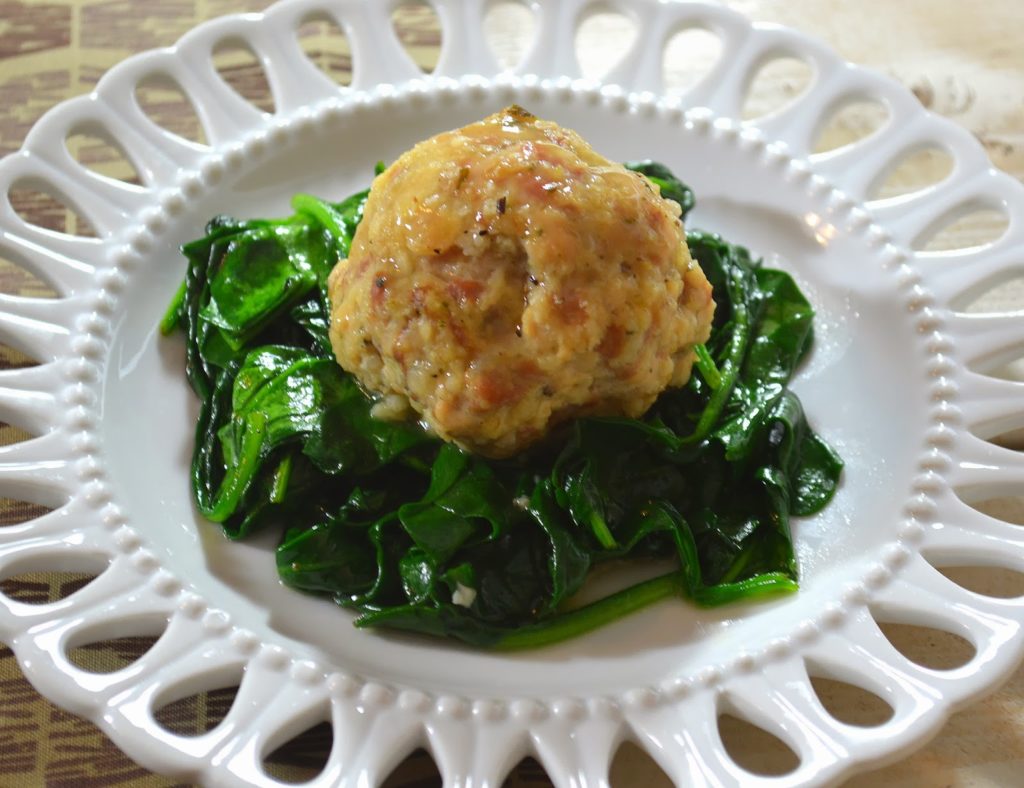 Do you have a favorite meatball? I need to know!
Check out my Meatball Board on Pinterest for inspiration.  Thinking about that, I just might have to do a meatball post soon and round up the best of the best!  My tummy is rumbling at the thought!
Turkey Meatballs in a Savory Broth

1 Tbs olive or grapeseed oil
2-3 cloves garlic, minced
1 ½ lbs ground turkey (I used 1 pound white and ½ pound dark)
1 cup breadcrumbs (more if necessary)
Salt & pepper
1 egg
1 TBS milk
1 TBS Worcestershire sauce
1 TBS Italian herbs
Simple Savory Sauce
48 oz Chicken Broth
2 TBS cornstarch
Salt & pepper
A squeeze of fresh lemon juice about ½ teaspoon or to taste
Optional: Chicken billion to taste for extra flavor (start with ½ TBS)
In a large saute pan over medium heat, saute the garlic in the oil until fragrant, 2-3 minutes.  In a work bowl, combine all ingredients for the meatballs, scrape in the sauteed garlic.  Mix with your hands until combined. If your meat was wet, you may need to add additional breadcrumbs.  If your meat was dry, you may need to add another TBS of milk.  Form into balls and place on a lightly oiled baking sheet.
Bake meatballs in a preheated 375-degree oven for 15-20 minutes (depending on how large or small you make them).  Meanwhile, make the sauce.  In the same saute pan you used for the garlic, add in the chicken broth ( reserving ½ cup of broth to mix with the cornstarch in a small bowl or mason jar)and bring to a boil.
Combine ½ cup chicken broth and the cornstarch in a small bowl or lidded mason jar and stir or shake until smooth, then slowly add that to your bubbling broth, reduce heat and simmer until broth thickens.  Season and set aside.  Once your meatballs are out of the oven, add them to the broth, and cook for 5 minutes more over medium heat.  Serve alone, on rolls or over garlic and oil sauteed spinach.
Colleen's Notes: These are plain, yet tasty.  I make so many things that are spicy that from time to time (especially when I want the kids to eat it) I tame things a bit.  You could add more garlic to the meatballs and saute some garlic and shallots to include in the sauce as well if you want to flavor it up. You could also include crispy bacon pieces in the meatballs, something I do from time to time.
Enjoy!