I swear! It's often the simple…simple things that taste SO good! This 3 Ingredient Quick Tomato Curry Sauce is insanely delicious! You will not believe the flavor that you get from just 3 ingredients and less than 15 minutes!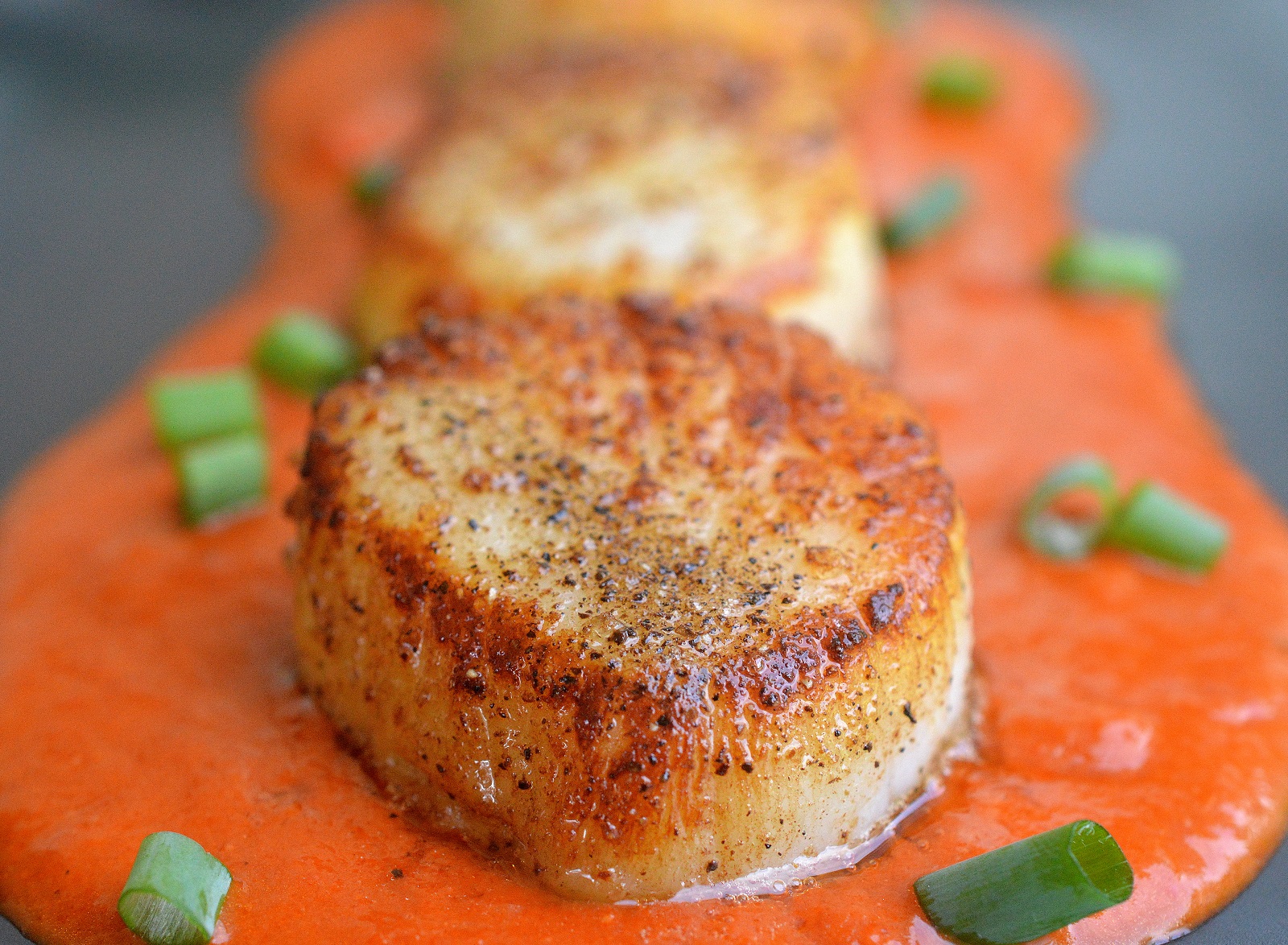 I dig a delicious curry sauce, and by curry, I don't mean one flavored with curry powder, I mean the combination of spices and herbs with rice or vegetables to make a flavorful and spicy sauce. A good curry can take a long time. I actually came across a kit, which I bought for my 13 -year-old niece (who fell in love with curry dishes in Ireland last summer, the Irish are currently obsessed with curry dishes). She made it 2 weekends ago and we could not get over the depth of flavor that developed in such a short period of time. So I decided to mimic that for a quick weeknight meal with what I had on-hand.
One of the reasons this 3 Ingredient Quick Tomato Curry Sauce is so robust and flavorful is because I started with a high-quality tomato sauce. You have heard me talk about Jar Goods before…I have teamed up with them again to bring you this recipe. Jar Goods is a local to me, woman-owned brand. The recipe is based on the sauce that Pa Vitelli lovingly made every day for 50 years at the famed New Jersey restaurant Jules. Jar Goods as a specialty food was brought-to-life as a retail product by his daughter and daughter-in-law. Love that!
Jar Goods currently has 3 specialty pasta sauces. Classic Red, Classic Spicy and Classic Vodka. The will also soon release 4 more varieties – Vegan Vodka, Cacciatore Sauce, Purple Pesto and Black Tapenade (which debuted at the Expo West Food Show to rave reviews)! I can't wait to try them out! All are all-natural, Non-GMO verified, clean label and taste like you just made them yourself (or better). So if you are looking for a well-made product that tastes delicious or enjoy exploring new-to-you food finds and/or supporting small brands or women-owned as they begin their climb into the market. Then Jar Goods is for you!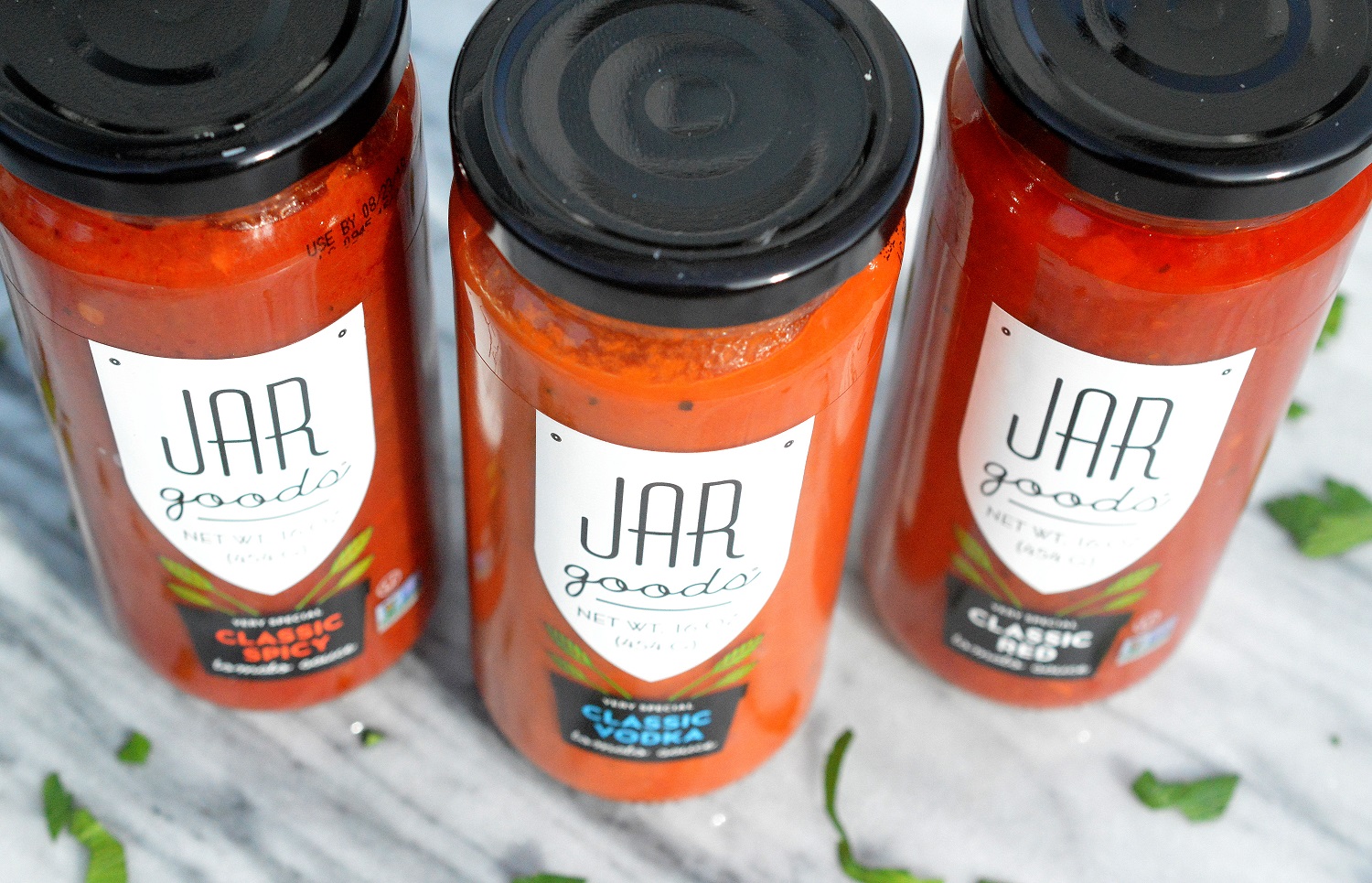 All you need for this 3 Ingredient Quick Tomato Curry Sauce is a good tomato sauce (the better the quality of the sauce…the better this will taste), coconut milk, Thai Red Curry Paste, and some salt & pepper. If you want more heat, add some cayenne pepper as well (I did). Yum! 10 minutes later…Boom, you have a small pot of deliciousness. When I made this, I used it with scallops. I reserved the rest and used it that evening with some sauteed chicken over rice. OMGosh was it ever delicious!
This right here is a new staple for me, I still can not believe the flavor from just a few ingredients and such a short period of time. Sure it's not a traditional curry, but boy does it ever taste good! Make this 3 Ingredient Quick Tomato Curry Sauce and use it on sauteed chicken pieces, veggies, shrimp, scallops or rice. Trust me, you will be doing the happy food dance! If you look for meatless meal options, check out the two previous posts I did for Jar Goods – Cheesy Meatless Mushroom Meatballs and Grilled Eggplant Parmesan.
Follow Jar Goods on Facebook, Twitter, and Instagram for recipes, news, and specials.
Thanks again to Jar Goods for sponsoring this post and allowing me to do what I love which is come up with and share delicious recipes!!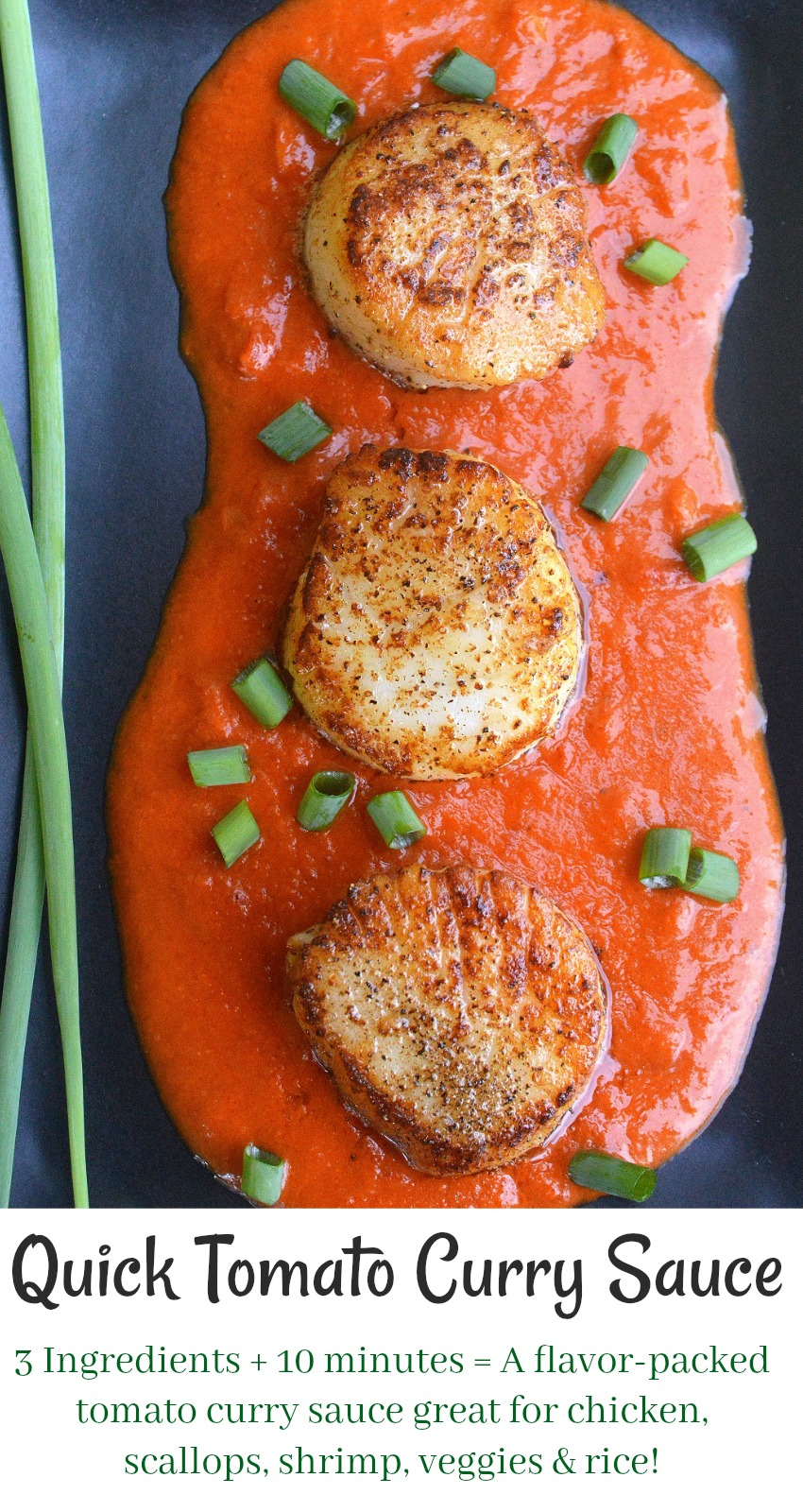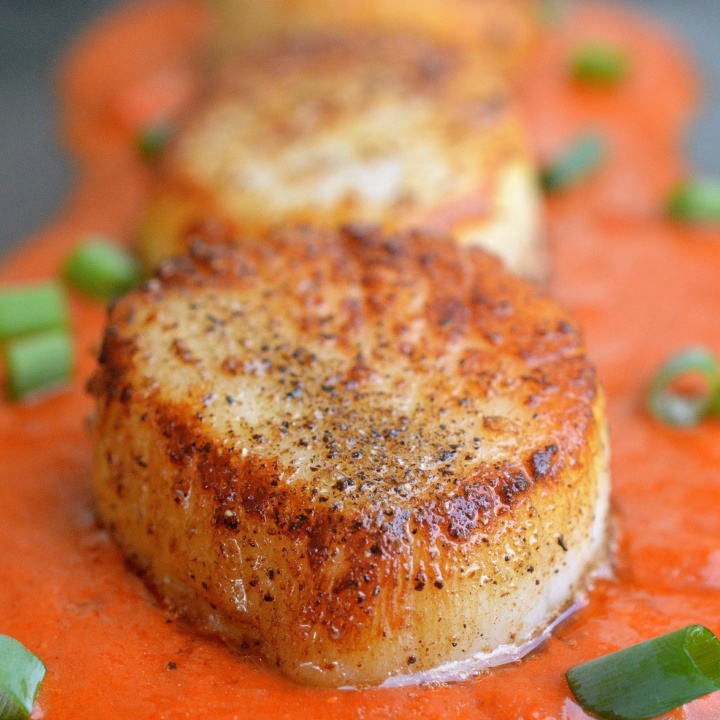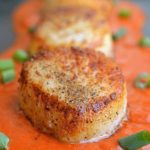 Print Recipe
3 Ingredient Quick Tomato Curry Sauce with Scallops
Seared Scallops are delicious on their own however when paired with a quick Thai Curry Sauce, they are elevated to a restaurant quality dish. Make in 20 minutes or less!
Ingredients
8

oz

Jar Goods Classic or Spicy Sauce

or a good quality tomato sauce

3/4

cup

coconut milk

2

heaping TBS Thai Red Curry Paste

16

scallops

Salt and black pepper to taste

Optional A sprinkle of Cayenne pepper for more heat
Instructions
In a saucepan, combine sauce, coconut milk and paste. Whisk until fully combined and heat until bubbly. Season, taste and adjust to your preference.

The sauce can be made a day or two ahead. The flavor intensifies as it sits.

To make scallops,

Heat a non-stick pan until it's almost smoking hot add 1 TBS grapeseed oil (higher smoke point, it's what I use) or olive oil.

While pan is heating, pat scallops dry and season one side with salt & pepper.

Add scallops one at a time to the pan and allow them to cook about 90 seconds to 2 minutes (depends on size).

Quickly season the side facing up and flip once.

You are looking for a nice golden brown crust like you see in my photos.

Gently Remove scallops from the pan to halt the cooking process, blot on a paper towel (if you choose)and plate.

Yields enough sauce for 4 people.