This shop has been compensated by Collective Bias, Inc. and its advertiser. All opinions are mine alone. #HamUpTheHolidays #WhatsLeftForWhatsNext #CollectiveBias
One of my 2019 resolutions was to reduce my household food waste. One way I do this is by getting creative with leftovers, that way no one is bored by eating the same thing more than once. This recipe for Cheesy Ham & Potato Cakes is one way to use up both leftover ham and leftover mashed potatoes. A double-win!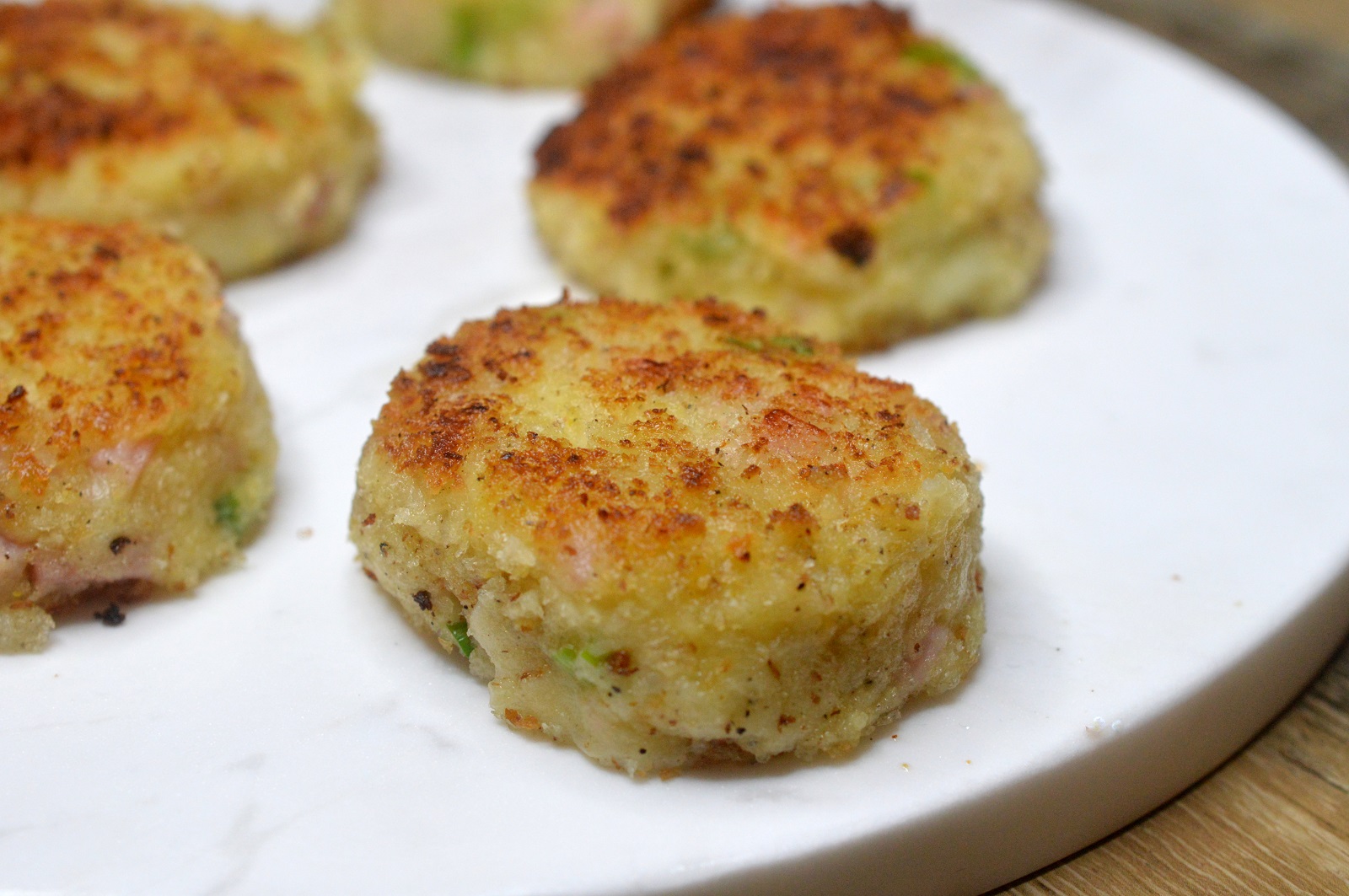 Perfect as a side dish or enjoyed on their own, these Cheesy Ham & Potato Cakes are tasty, fluffy and cheesy plus they were a unanimous hit with my whole family the first time I made them which hardly ever happens, lol! Someone typically doesn't like (or eat due to food allergies).
Raise your hand if a ham is on the menu for you this holiday season!! I am excited to partner up with one of my favorite brands to both work and cook with Hatfield ® for this recipe. Hatfield is a 120+-year-old family-owned business. Before the roads had cars on them, Hatfield was delivering meats to the doors of Pennsylvanians. Today, Hatfield continues to produce quality meats for far more people than just us here in Pennsylvania!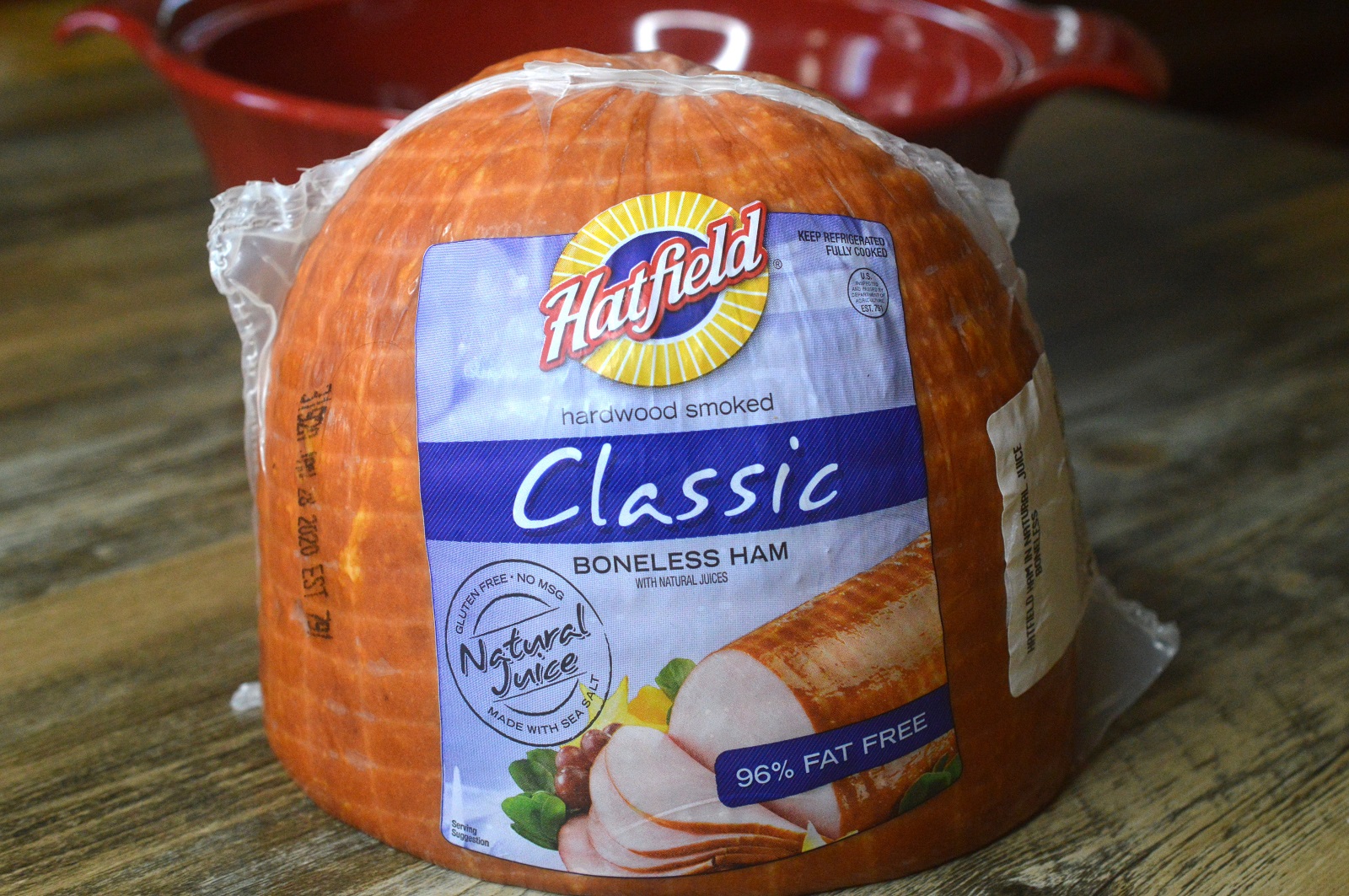 Hatfield Quality Meats commitment to my area, animal stewardship, sustainability, and quality products are one of the reasons I am happy to reach for their ham, bacon, sausage, roasts, and more when grocery shopping at my local ACME Market and the main reason I am proud to partner with them. And I will also say that in my opinion, their dedication to all of the above is how they have not just lasted over a century, but have thrived!
When it comes to the Hatfield line of hams (Classic, Honey and Black Forest) I love that they are American made and ethically raised. They're always tasty and always fully-cooked which makes them so easy to use. Hatfield makes any meal of the day easy from breakfast through dinner. I am a huge fan of the full Hatfield line of products, lucky for me my ACME has a wide selection of all of the Hatfield pork products. "For a limited time this Holiday season, enjoy $2 off any (1) Hatfield Ham!"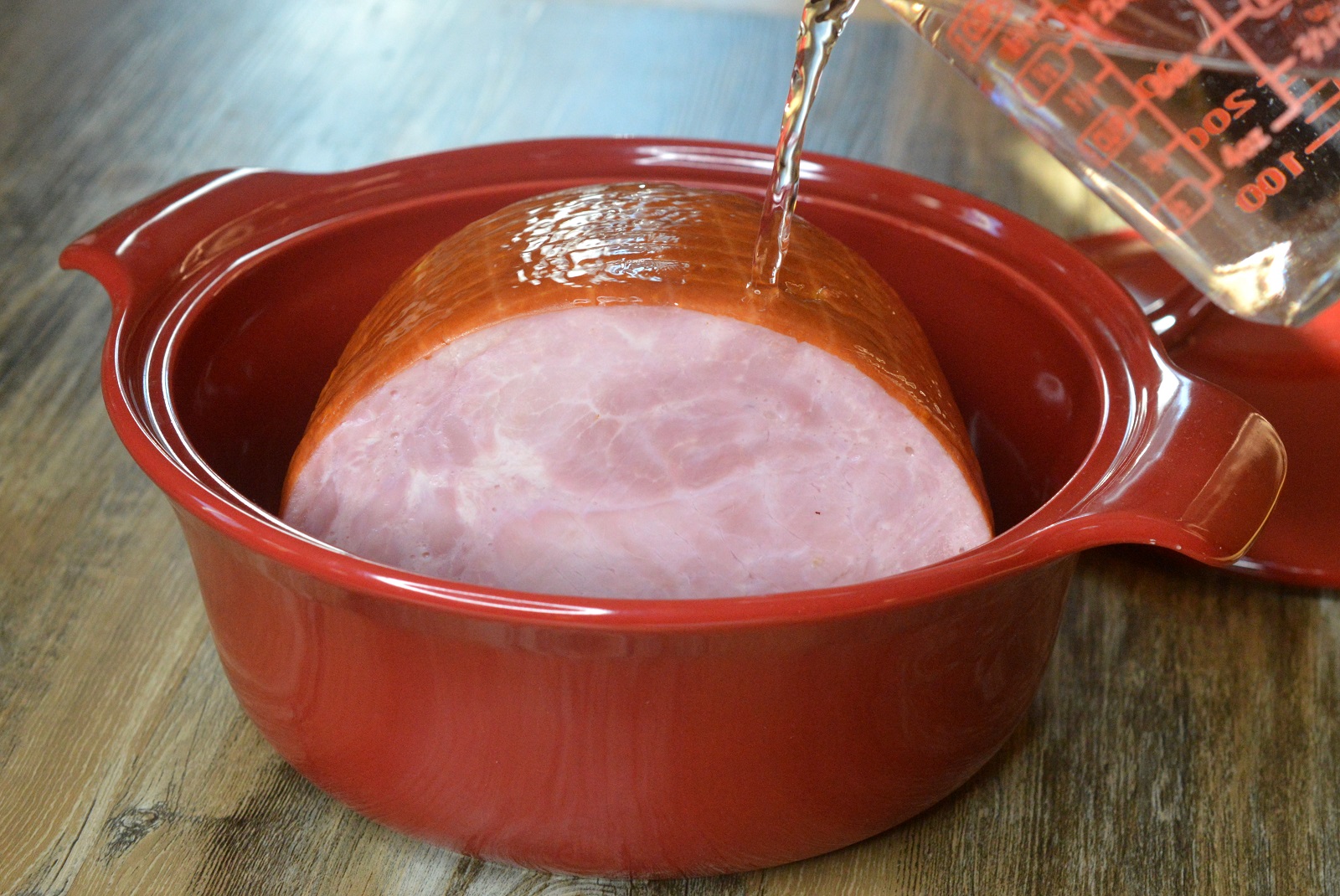 My husband is such a ham guy, he's crazy for it! If he knows a ham dinner is in his future, he's like a kid filled with anticipation on Christmas Eve! The rest of us enjoy ham as well, however, we watch our fingers around you-know-who when a ham is on the menu, lol!
This recipe is forgiving and can be varied in a number of ways. I even air fried a few of these cakes just to see if that would work and it did! However, oven baking really is not the way to go, it takes too long and the cakes may end up spreading out too much (it really depends on your mashed potatoes).
You can also load these yummy lil cakes up with additional chopped ham, scallions, crumbled bacon and sour cream if you like. Comfort food nirvana!
How Do I Make Cheesy Ham & Potato Cakes?
This is a great recipe to use up leftover ham and mashed potatoes however its yummy enough that you may want to get the ingredients to make it even without leftovers.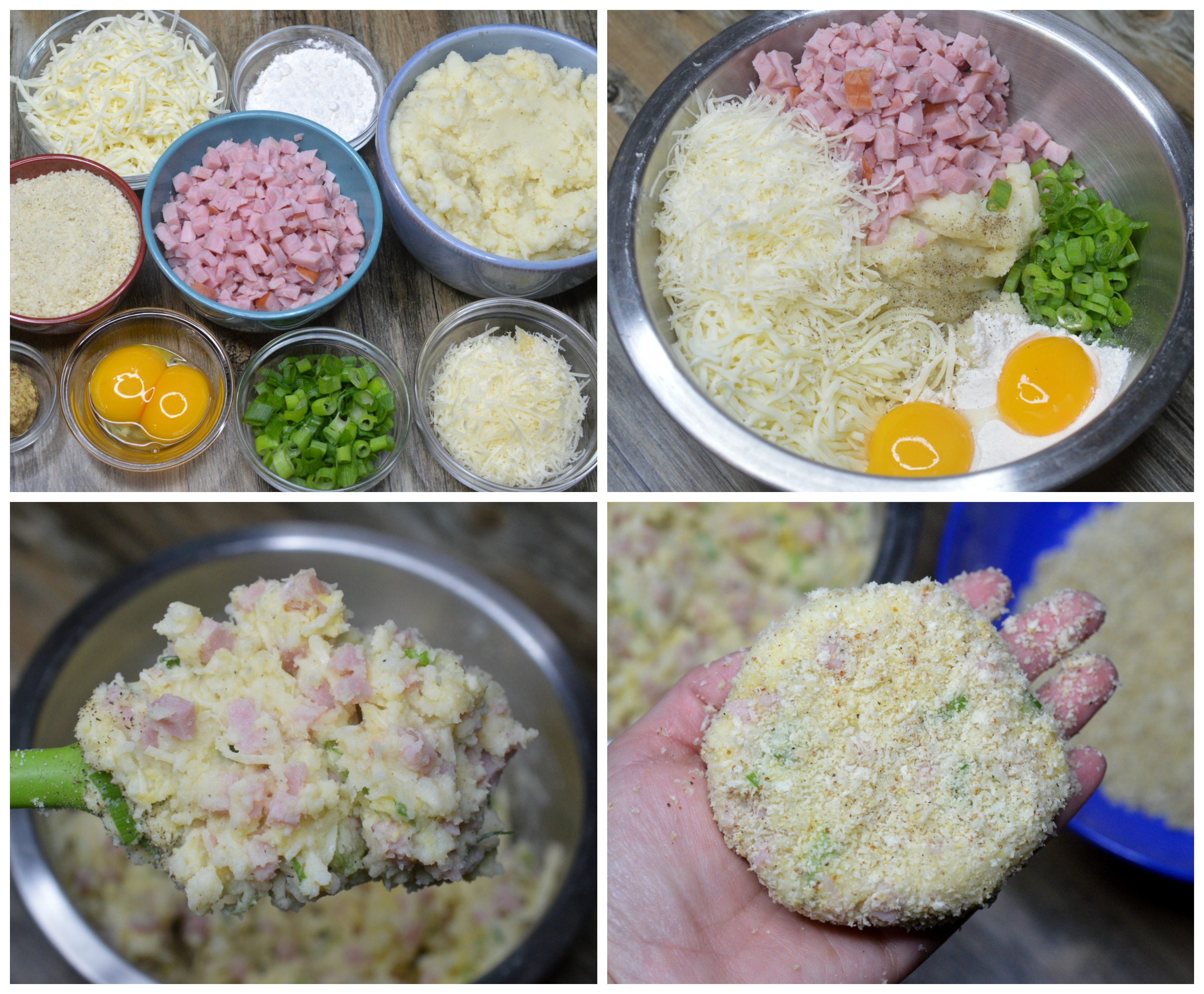 First, gather your ingredients of leftover ham, leftover mashed potatoes, cheeses, scallions, flour egg yolks, panko breadcrumbs, mustard, salt, and pepper. Next, mix the ingredients together to form the cakes, and then form and coat them in the panko mustard mixture. After that, simply fry in just a bit of cooking spray or olive or grapeseed oil until golden brown and warmed through.
What Variations Can I Make To Cheesy Ham & Potato Cakes?
If you enjoy spicy food, add in a minced jalapeno or a few dashes of red (cayenne) pepper. You can also add in ½ cup or more caramelized chopped onions (just blot them a bit dry first so they are not too greasy) or onion powder or salt. Choose to add in crumbled crispy bacon as well. Change up the cheese by adding Pepper Jack or Monterey Jack cheese or your favorite good-melting cheese.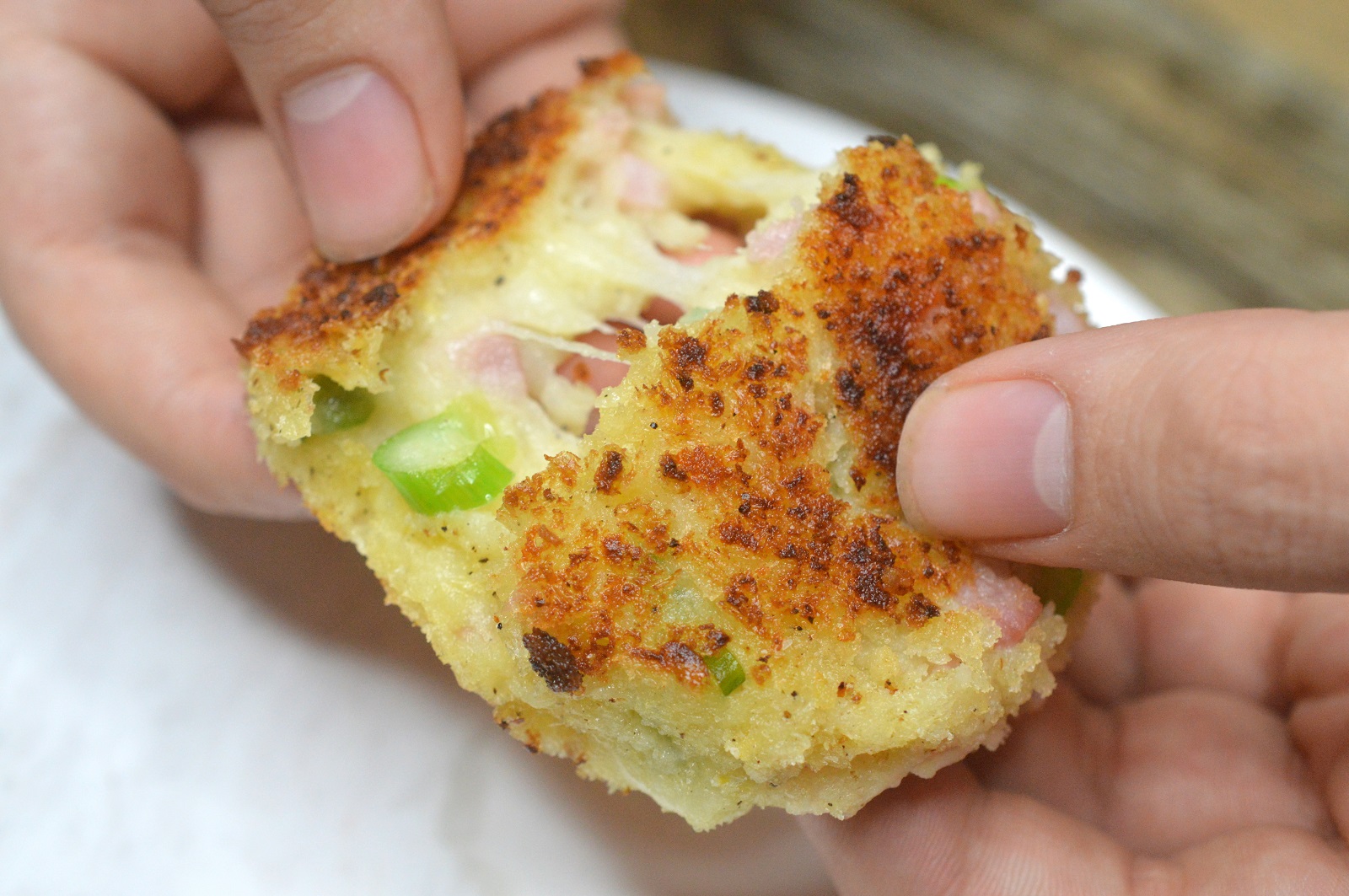 Just look at that cheesy-ham deliciousness!
Can I Freeze These Ham And Potato Cakes?
Yes, after you have formed them you can freeze them for later cooking. First freeze cakes on a baking sheet as to not "squish them in a bag (like you would raw cookies), then place when frozen in a freezer bag. Just get as much air out of your freezer bag as you can for optimum freshness.
Can I Air Fry This Recipe For Ham & Potato Cakes?
Yes! I tested air frying this out just to see and it worked fine. The top and bottom were not as browned as traditional pan frying however they did crisp up and were a bit fluffier. I have a Ninja Foodie Deluxe and set it at 390 degrees for 7 minutes (for 4 smaller, meatball sized cakes).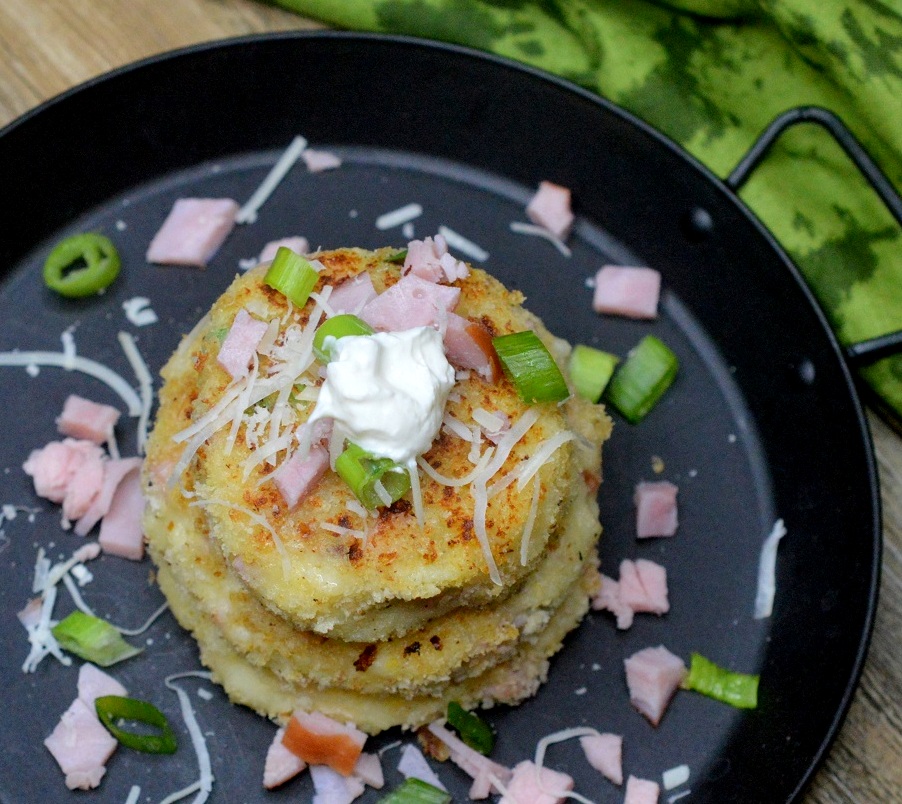 What Recipes Can I Make With Leftover Ham?
There are so many things you can do with leftover ham. Everything from a simple to a "Dagwood-style" sandwich, to my favorite simple ham, cheese, bacon & onion omelet. Use leftover ham in scones, savory muffins, quiche, on pizza, or in any of the below recipe favorites of mine. The choices are almost endless! I even use it to make Ham & Cheese Hash Brown Waffles in my waffle maker!
Another family favorite are these Leftover Ham and Cheese Biscuits made with Hatfield Ham (you want these in your life!!).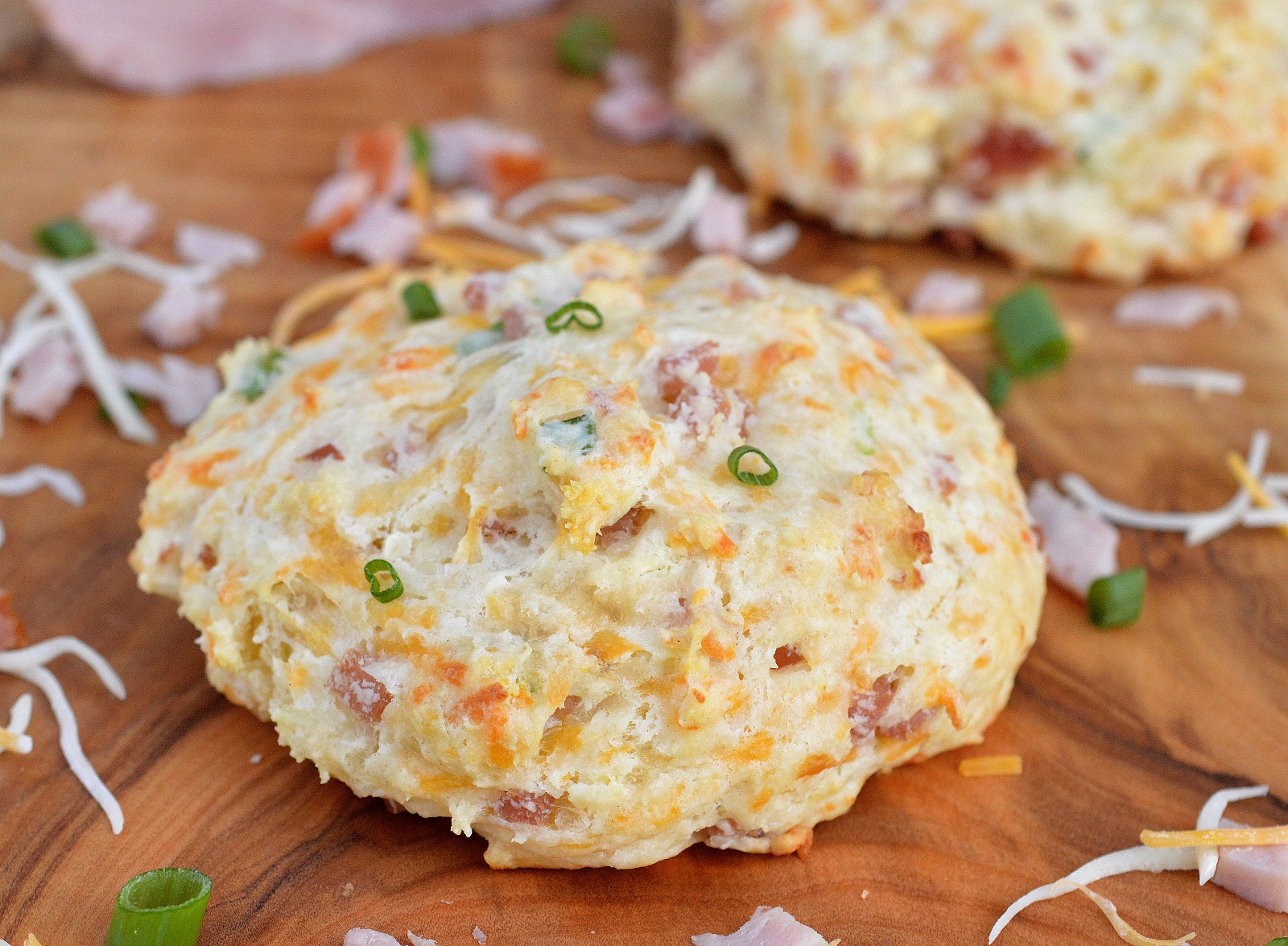 This easy Ham & Cheese Hash Brown Bake makes for a great breakfast.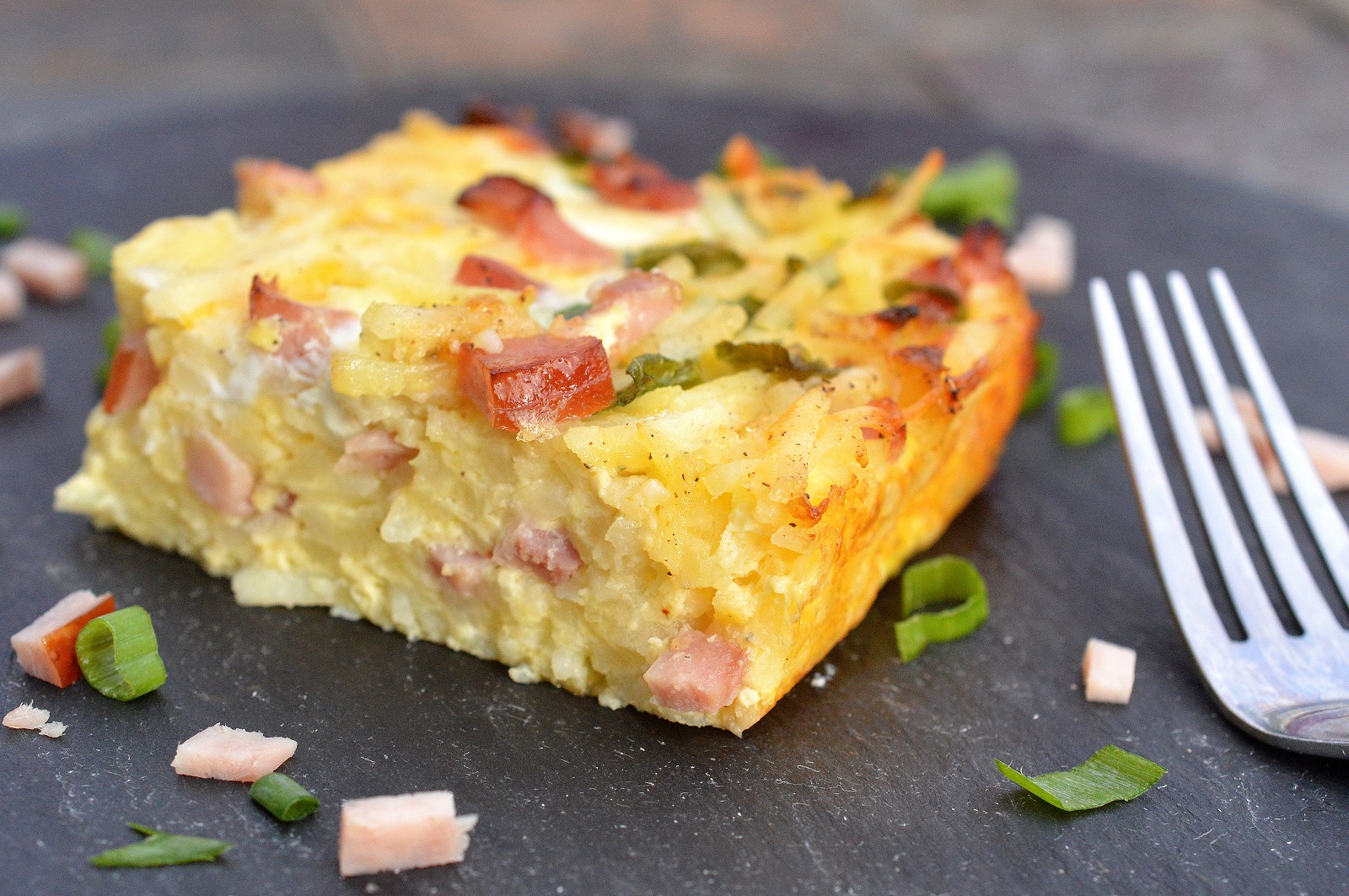 Now you may think this Cuban sandwich Mac and Cheese is "out there" but trust me!! You will fall in love! THIS is my favorite way outside of an omelet to use up leftover ham!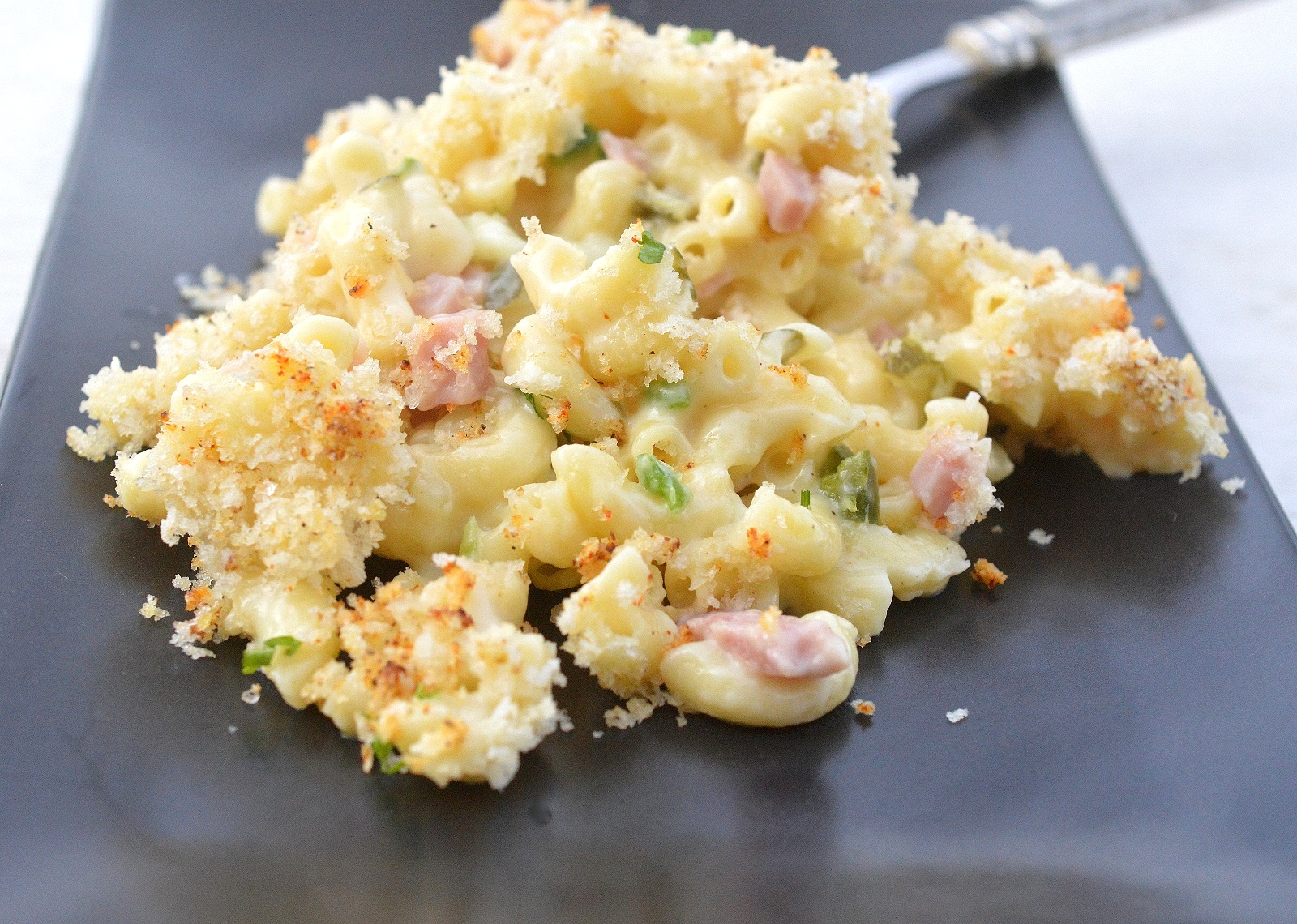 I have a number of recipes using ham on my site, scroll down to the "search" bar on the right side of this page and search "ham" for all sorts of inspiration.
I love how much mileage I can get from a Hatfield ham. One of my favorite ways to use up the leftovers is dimply by dicing up some ham and making an omelet with the ham, bacon crumbles, cheese, and onions…Yuuuum-meee!
For all kinds of delicious recipes, special offers and more, check out Hatfield Quality Meats around the web via their website, Facebook, Twitter, Instagram and Pinterest.
Let me know what you make with your leftover ham!!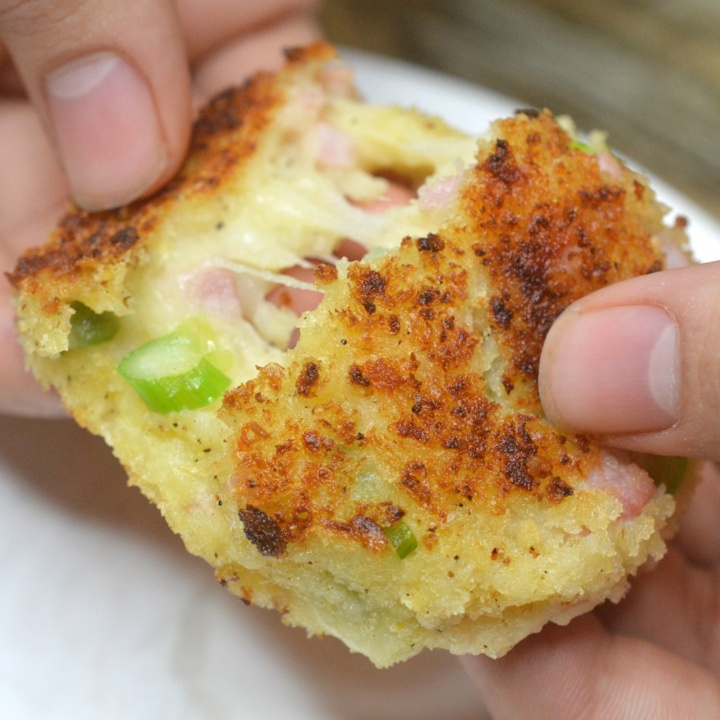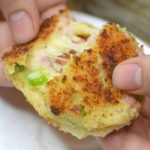 Print Recipe
Cheesy Ham & Potato Cakes
Here is a great recipe for using up leftover ham and potatoes! Enjoy these Cheesy Ham & Potato Cakes as an appetizer or as a side dish.
Ingredients
3

cups

leftover mashed potatoes

room temperature

2

cups

leftover Hatfield ham

chopped small

1 ½

cups

shredded mozzarella cheese

½

cup

shredded Parmesan cheese

2

egg yolks

5

TBS

flour

¾

cup

sliced green onions

scallions

Kosher salt & black pepper

1 ⅓

cup

panko breadcrumbs

1 ½

TBS

grainy Dijon mustard

Optional: Add in 2 TBS of garlic paste or ½ teaspoon garlic powder

or onion powder. If you like spicy, add in a ½ or whole jalapeno minced or a few shakes of red pepper (cayenne).
Instructions
Line a baking sheet with parchment or wax paper, set aside.

In a mixing bowl, combine potatoes, ham, cheeses, yolks, flour, scallions and salt and pepper. Mix until incorporated. Taste and adjust seasoning.

In a wide low bowl, mix panko, mustard, salt, and pepper. Use your fingertips to mix the mustard into the panko until you no longer see the mustard.

Form into meatball sized balls roll them in the panko mixture, coating them well, then pat them down similar to forming a crab cake and place onto the lined baking sheet.

Once all cakes are formed heat a large nonstick skillet or sauté pan over med-high heat until hot. Spray the pan with cooking spray or brush with olive or grapeseed oil. Cook until crispy, flip and repeat with another side. Don't crowd the pan, cook in batches. Add in small amounts of oil as needed and swirl the pan around.

Enjoy as-is or top with additional chopped ham, shredded Parmesan cheese, and scallions. If you like, add a dollop of sour cream as well. Yum!

Tips: Add in spray or oil in small amounts, you don't want the cakes to soak up too much oil. You can keep cooked cakes warm in a 200-degree oven as you cook the rest.

I did test some of these in the air fryer cooking 5 at a time at 390 degrees for 7 minutes and they came out great!

You can also make these larger the same size as a full crab cake.
Nutrition
Serving:
2
g
|
Calories:
269
kcal
|
Carbohydrates:
32
g
|
Protein:
14
g
|
Fat:
10
g
|
Saturated Fat:
4
g
|
Cholesterol:
82
mg
|
Sodium:
733
mg
|
Fiber:
2
g
|
Sugar:
2
g