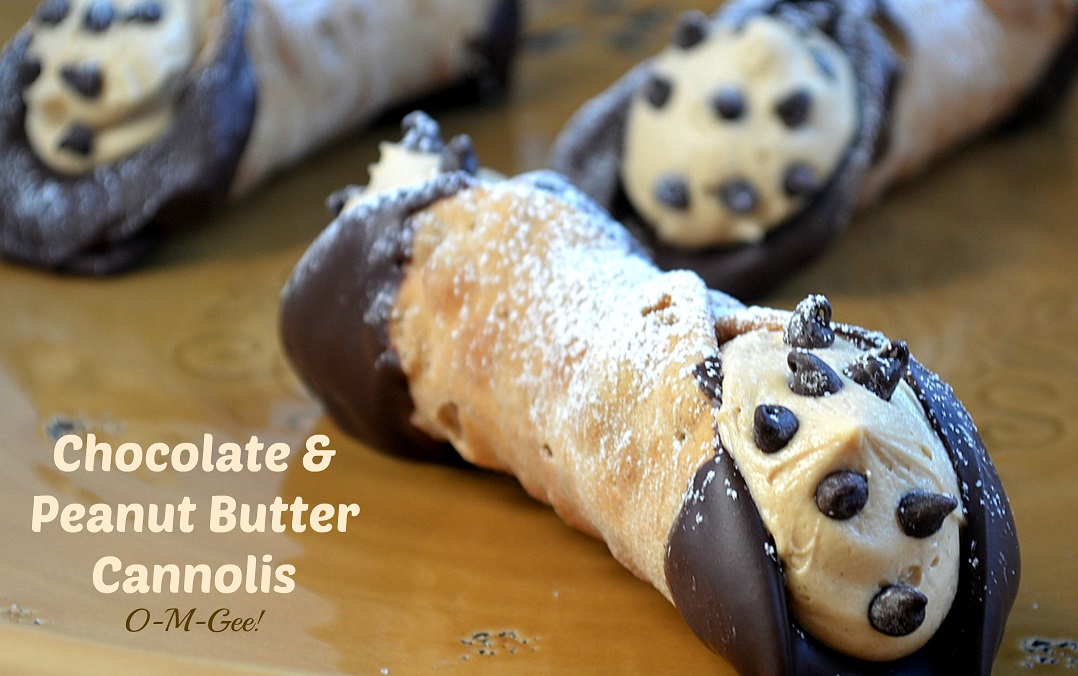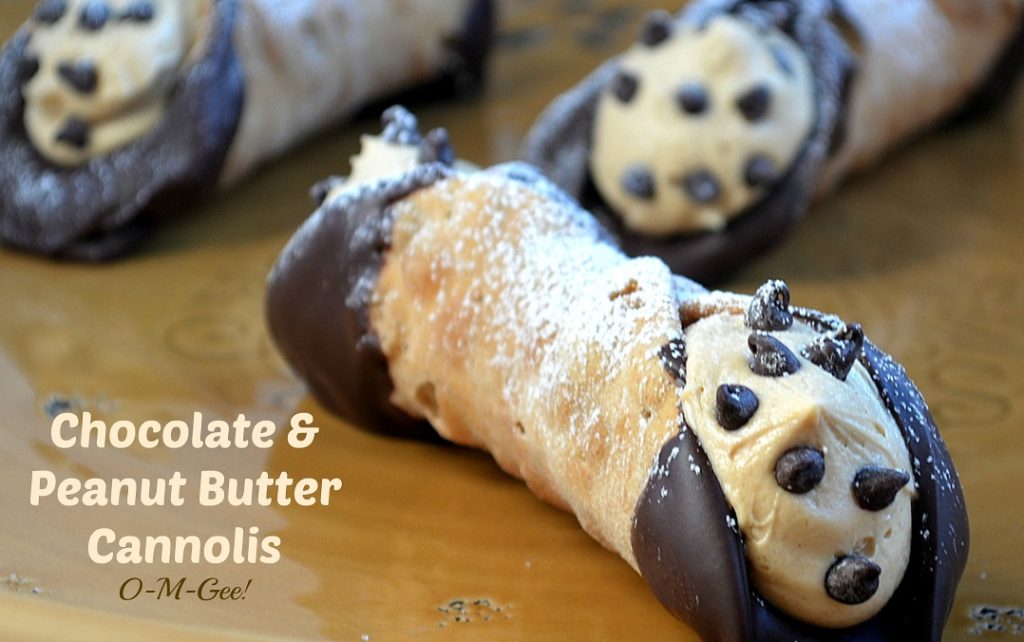 Raise your right hand high if you love chocolate!
Raise your left hand high if you love peanut butter!
How many of you have BOTH hands in the air??  Thought so!
My Chocolate & Peanut Butter Cannolis are deliciously different, fun and easy to make. People will reach for more. To save time, buy your cannoli shells from your market, Italian deli or local pizza shop (many of them make cannoli).
Did you know that today, March 25, is Chocolate Peanut Butter Day? It is!! Funny how there are so many obscure "days" on the calendar. This one however is delicious!! My foodie friends Carla of Chocolate Moosey and Miriam of Overtime Cook decided it would be really fun to gather a group of food bloggers together to celebrate the deliciousness of all that is chocolate & peanut butter. Today 31 of us are sharing what we came up with. To follow along the fun and deliciousness look for #chocPBday on your favorite social media streams. For more deliciousness than most of us mere mortals can handle, follow our Pinterest board.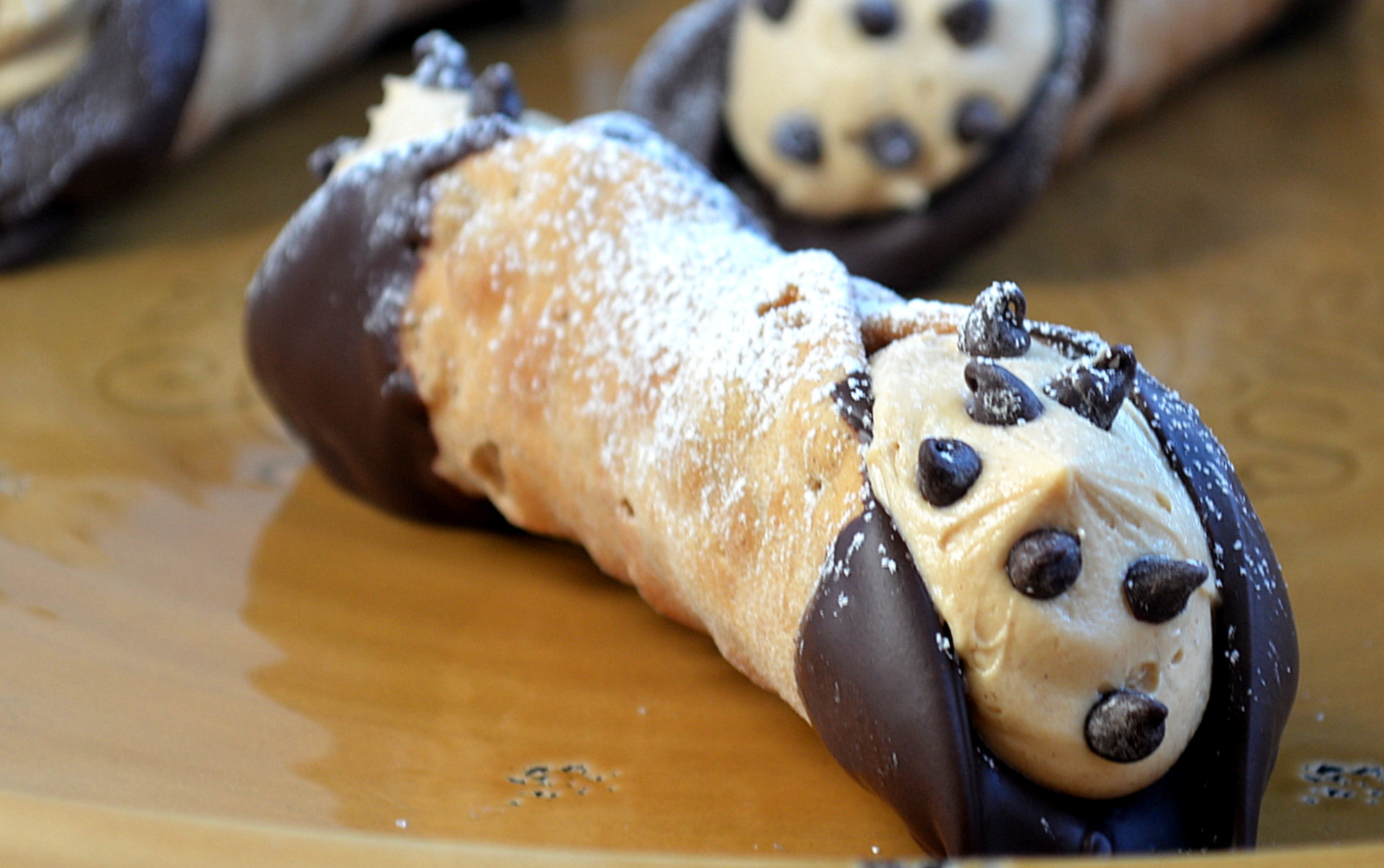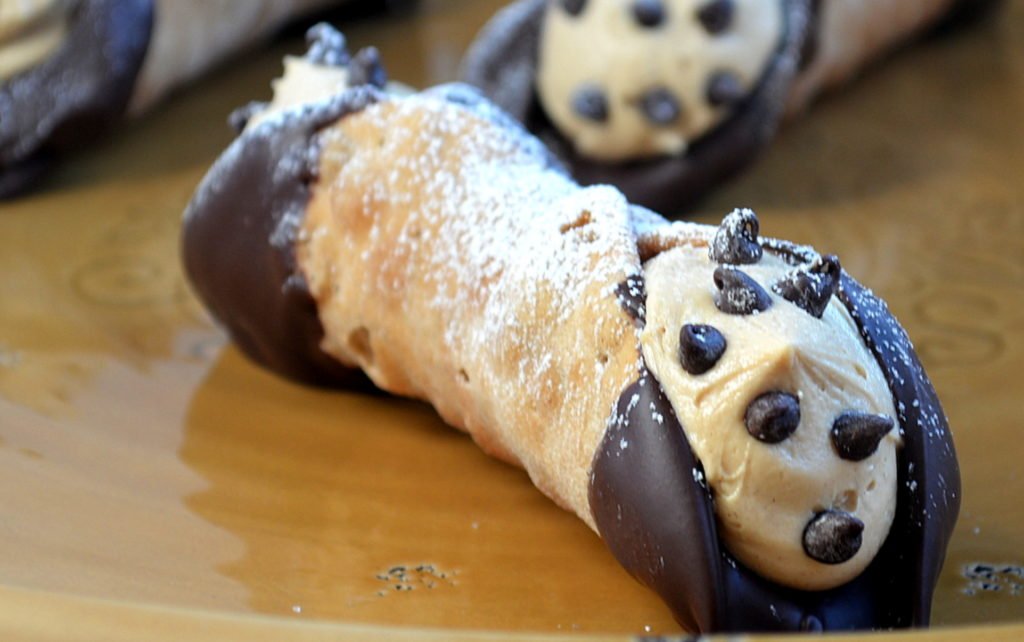 If you love Chocolate & Peanut Butter… You just have to try my 4 Ingredient Chocolate & Peanut Butter Squares…they are one of the first posts I did here on Souffle Bombay and the most popular to date. Oprah even Pinned them!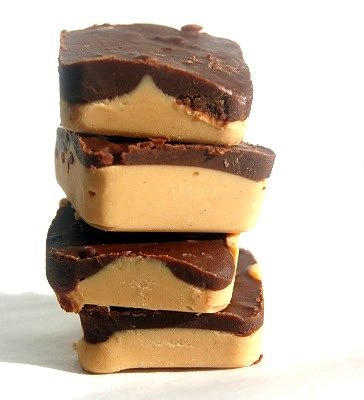 Chocolate & Peanut Butter Cannoli
1 1/4 cup chocolate chips
4 cannoli shells
3/4 cup peanut butter
3/4 cup powdered sugar
3 TBS butter, room temperature
1 tsp vanilla extract
1/4 cup heavy cream
Chocolate chips and powdered sugar for garnish.
Melt your chocolate chips either in your microwave or in a double boiler.  Once melted, generously dip the edges of each cannoli into the chocolate.  Place cannoli shells on a parchment lined baking sheet to firm up, either at room temperature (if it is not hot out), in your refrigerator or cool garage.Combine peanut butter, powdered sugar, butter, vanilla and heavy cream in your mixer bowl and mix on medium until smooth (2 minutes).
Just before serving, fill each cannoli shell with the filling, piping some into each end.  You can simply use a baggie that seals (or a pastry bag), snip of one corner to allow a 1/2 inch opening.  Place opening into each side of the cannoli shell and squeeze until filled.  Decorate the ends of each cannoli with chocolate chips, sprinkle with powdered sugar and serve.
You can also throw in chocolate chips into the peanut butter filling if you like to have chocolate chips throughout.  Your preference.
Enjoy!!