Raise your hand if you love chocolate! Raise your other hand if you also love peanut butter! I see you all, lol! If you have BOTH hands in the air, this easy dessert recipe for Chocolate & Peanut Butter Cannoli's is for YOU!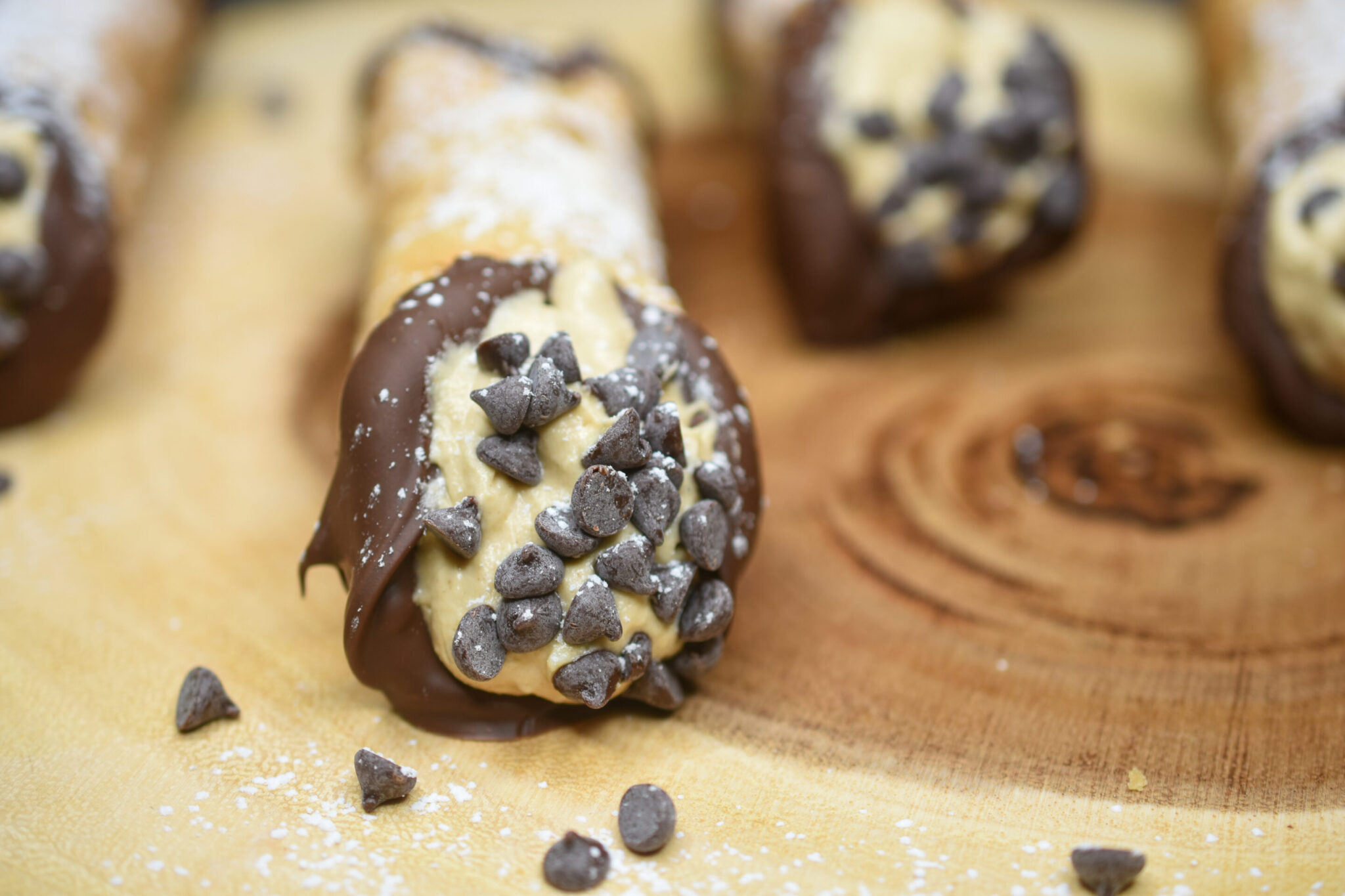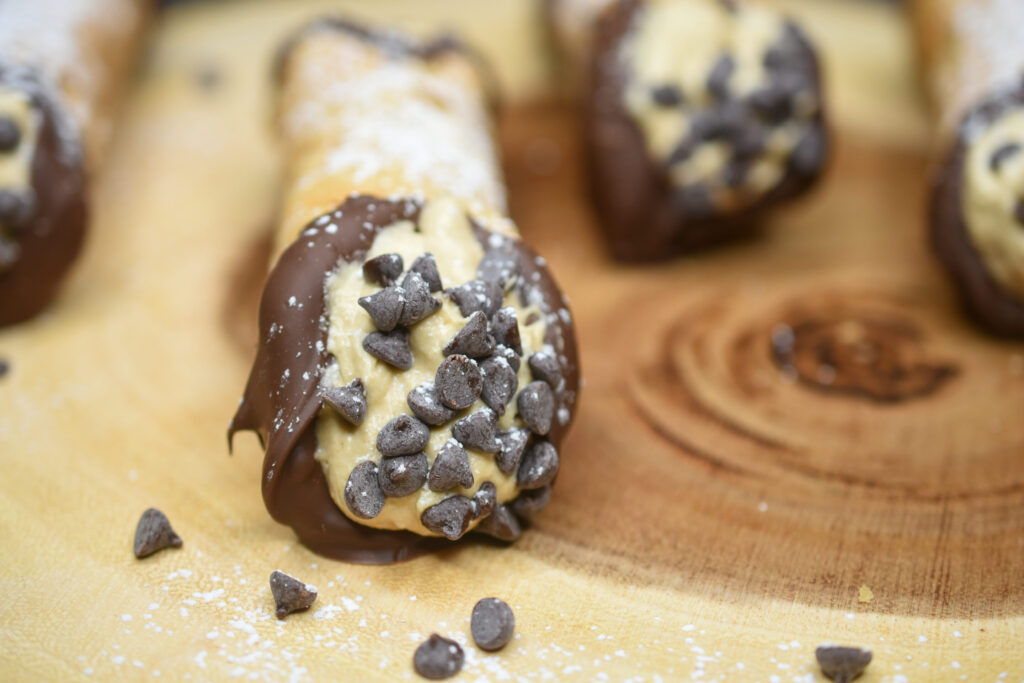 Chocolate & Peanut Butter Cannoli's are deliciously different, fun and easy to make. People will reach for more, especially the peanut butter lovers in your life. These are a fun play on a cannoli. Since there is not ricotta cheese in this recipe they of course are not traditional
Buy your cannoli shells from your local pizza shop, Italian deli or even some supermarkets. Any place near you that sell cannoli, have the shells since they fill them to order usually.
If you love all things chocolate and peanut butter, follow this Pinterest board. So many delicious ideas!
How To Make Chocolate Peanut Butter Cannoli
Melt Chocolate
Dip Cannoli shells in melted chocolate, place on parchment paper lined baking sheet until chocolate sets
Make peanut butter filling
Pipe into shells once chocolate is set
Garnish with mini or full-sized chocolate chips or chocolate jimmies / sprinkles and dust with powdered sugar & enjoy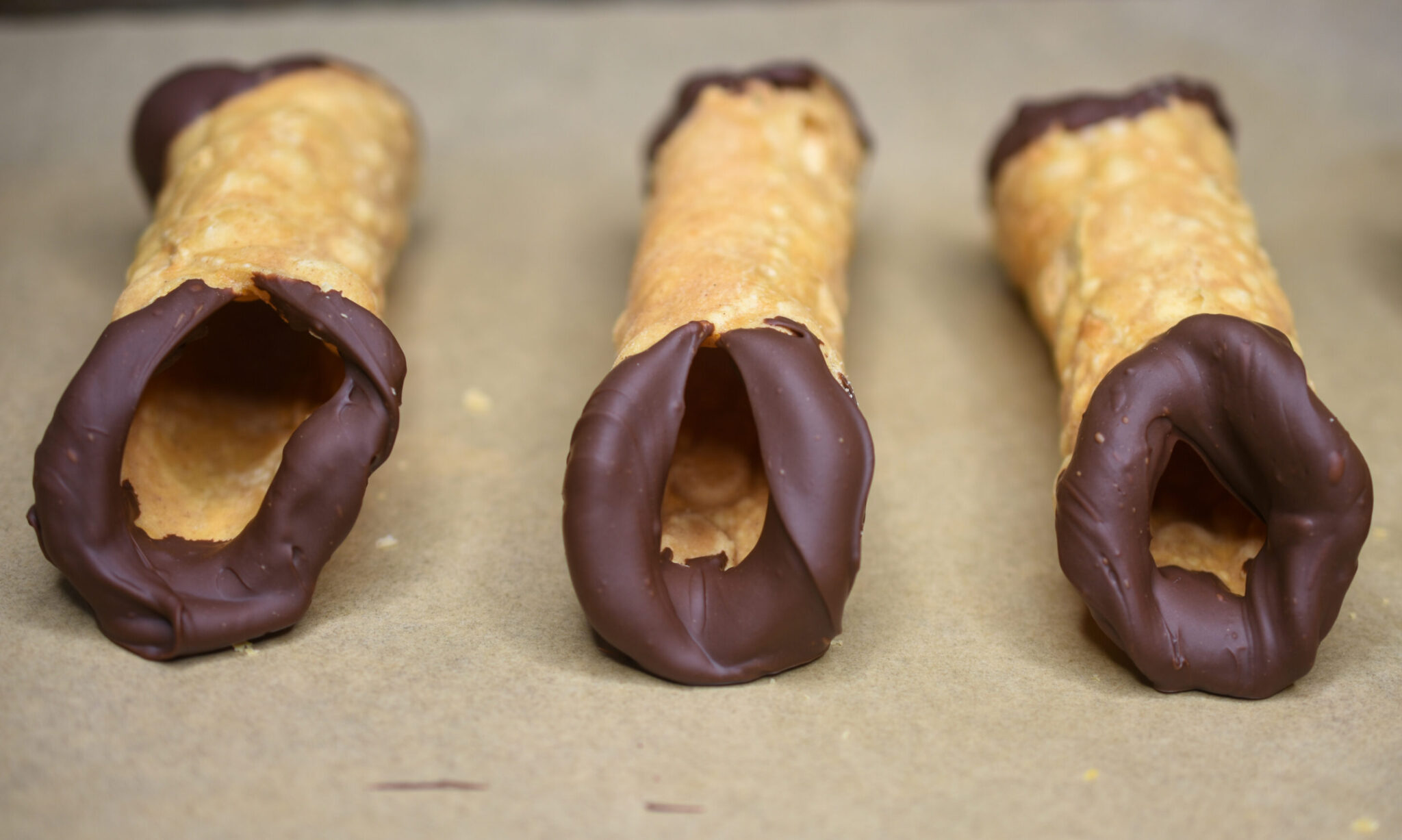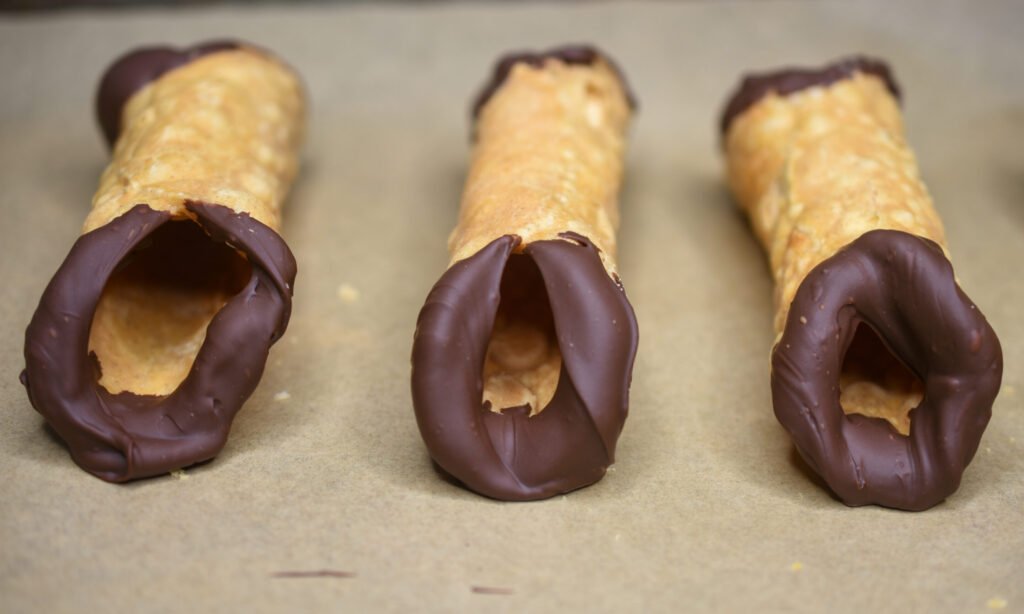 Tips for making chocolate dipped cannoli shells with peanut butter filling
Melt chocolate chips or chopped chocolate in a double boiler or simply use a metal bowl placed over boiling water. Stir constantly till smooth. Alternately you can melt in microwave in short bursts, stirring in between. Being careful to not overcook (or chocolate will seize)
Line a baking sheet with parchment paper and quickly dip each end of each cannoli shell in chocolate. Swirl shell around to allow chocolate to evenly cling
Allow shells to fully dry to set chocolate. Place in a cold space (garage/refrigerator) to accelerate the chocolate setting
Whip the ingredients for the peanut butter filling with a stand or hand mixer for 4 minutes. You want it light and creamy
Use a piping bag or snip the end off of a gallon storage bag and pipe filling in each end of cannoli shells
Allow filling to "drop" in so it hits the center of the sell and work your way out to the end. If you need to use the end of a small spoon to help it along to the centers
Serve as is or dip cannoli ends in a small dish of mini chocolate chips, chocolate jimmies/sprinkles or shaved chocolate. As many or as little chocolate buts as you wish on the ends. Dust with powdered sugar and serve
Fill shortly before serving ()and hour or so) for best results (although they do hold up linger, since there is no "wet" cheese to add moisture to shells, making them soggy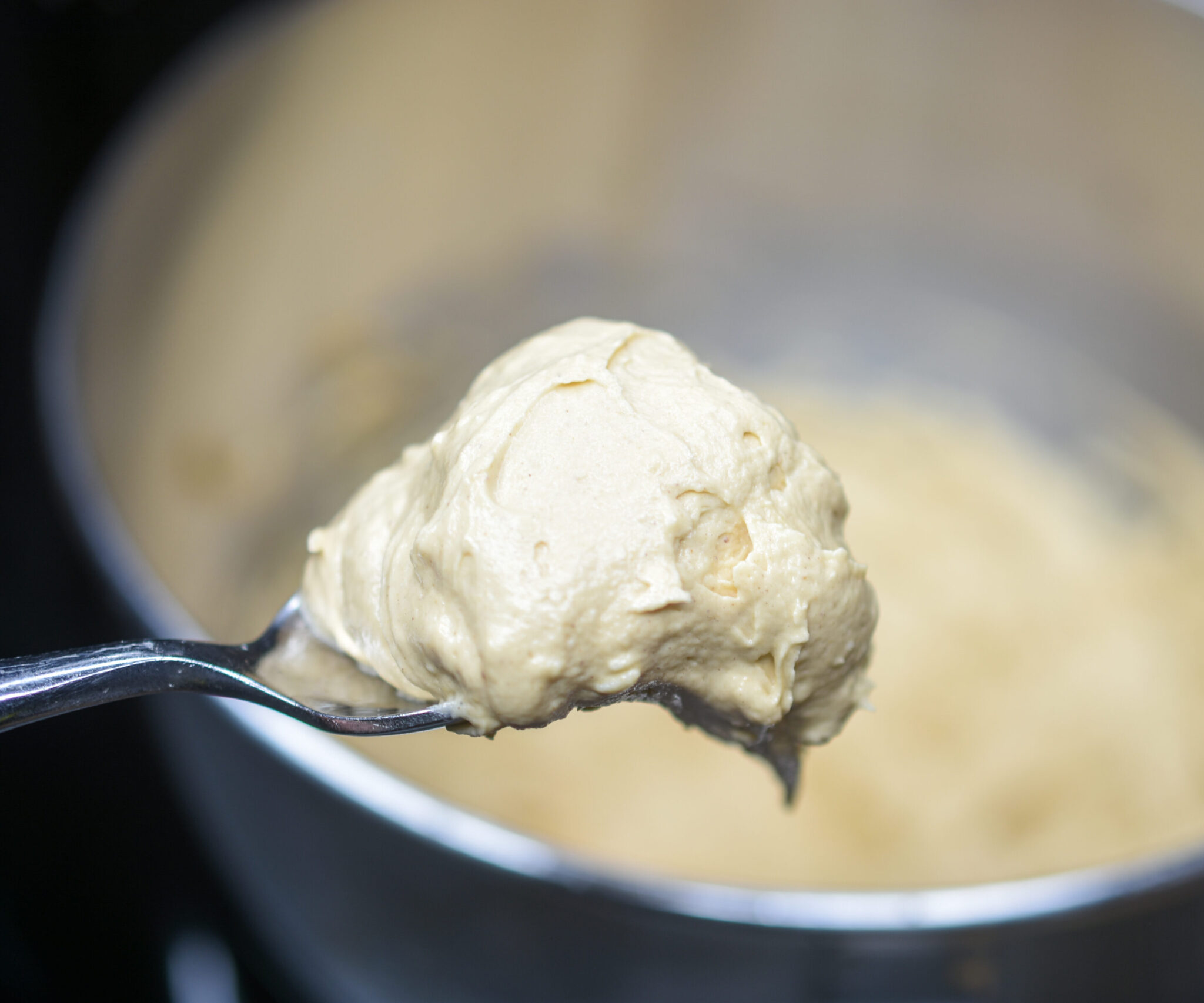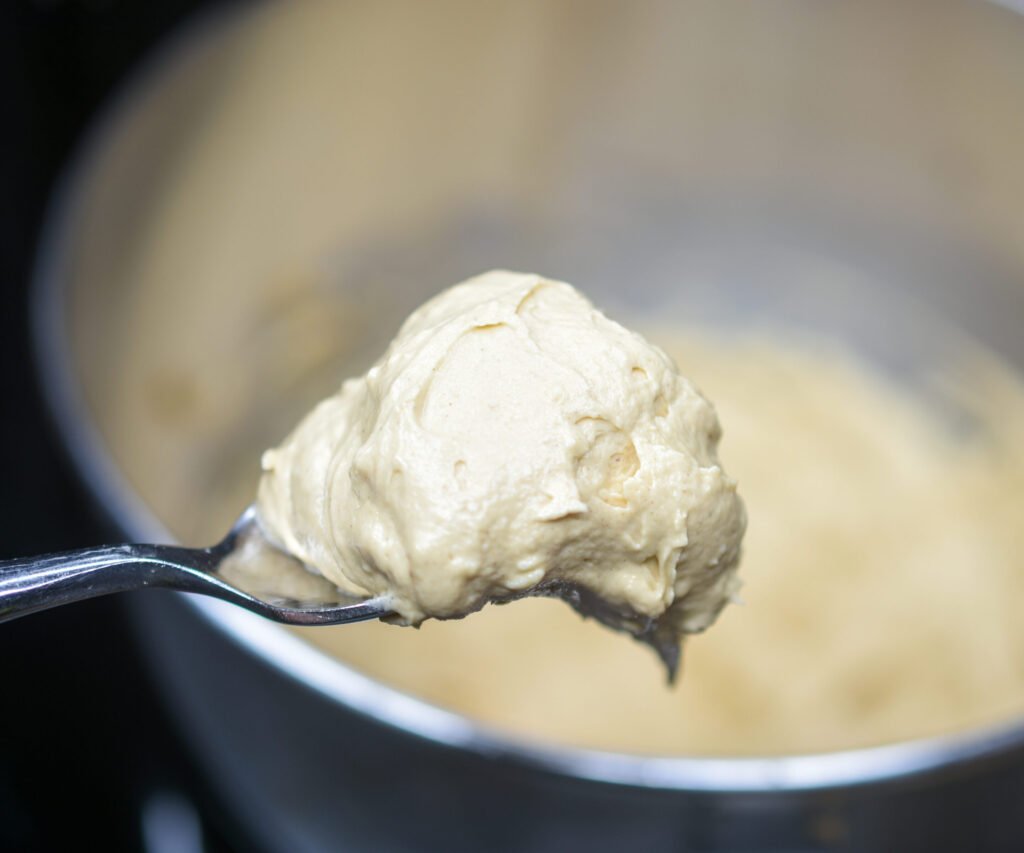 If you like the idea of these chocolate dipped cannoli shells filled with peanut butter filling, you may also enjoy making my 4 Ingredient Chocolate & Peanut Butter Squares. They are one of the very first posts I did here on Soufflé Bombay a decade ago. Oprah Winfrey even Pinned them years ago which caused me to lose my mind a little, in the best way!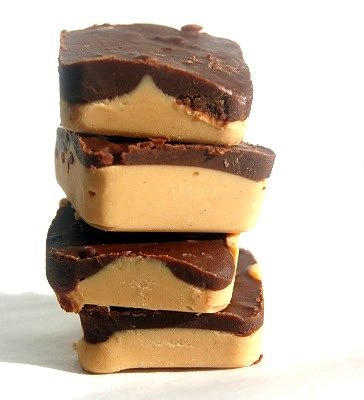 Hope you try this fun twist on a cannoli and enjoy them! You can always try this Peanut Butter & Chocolate Mug Cake, so easy and satisfying! You may also enjoy my Prize-Winning key Lime Pie recipe or my Chinese Marble Cookies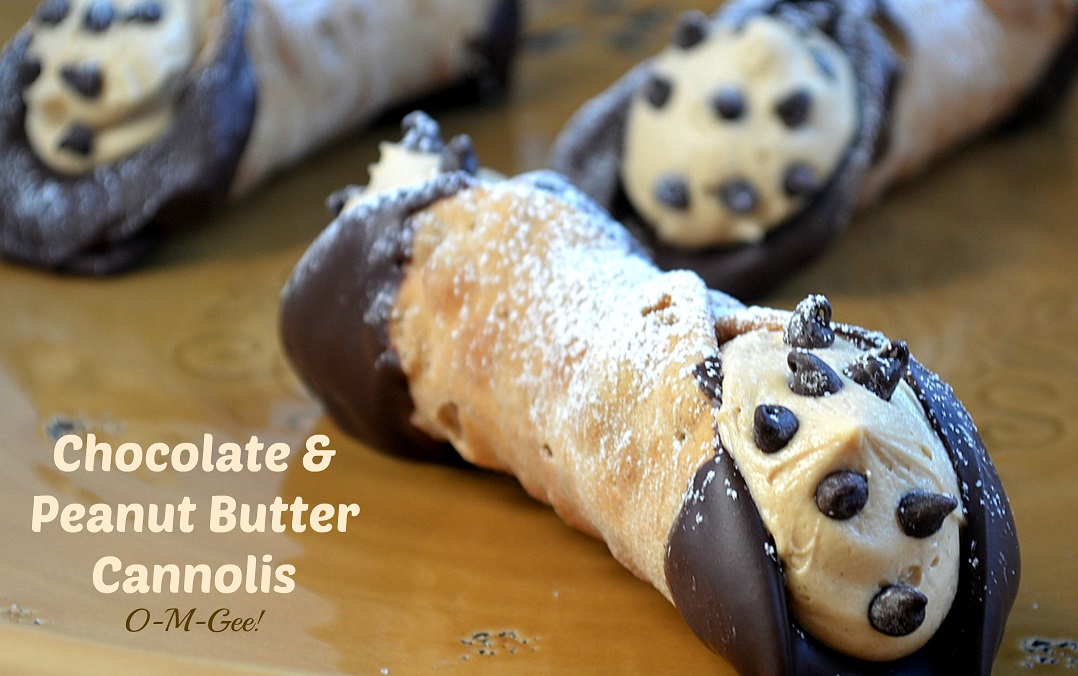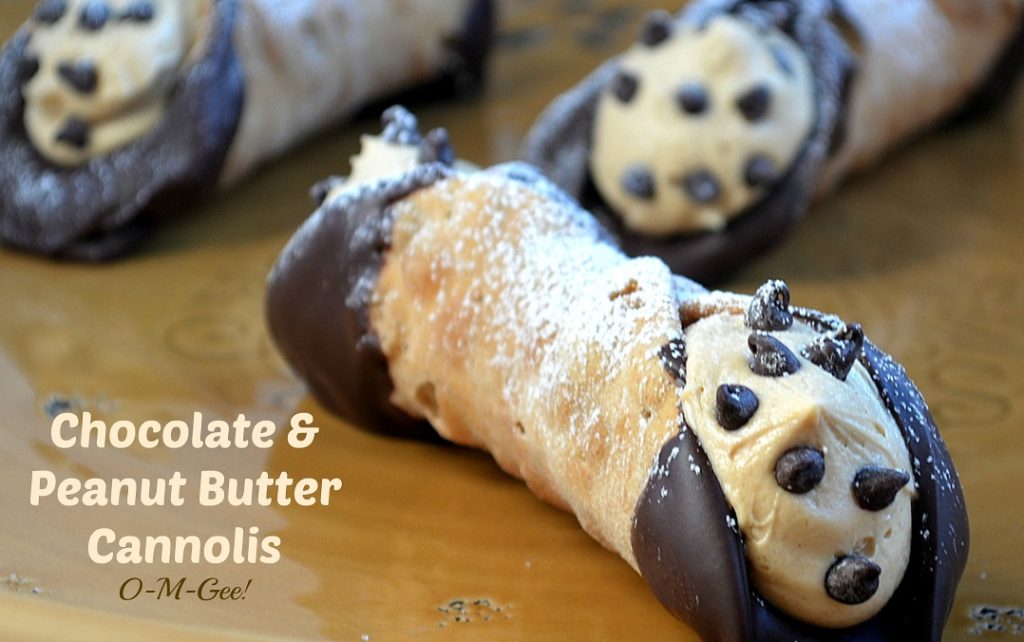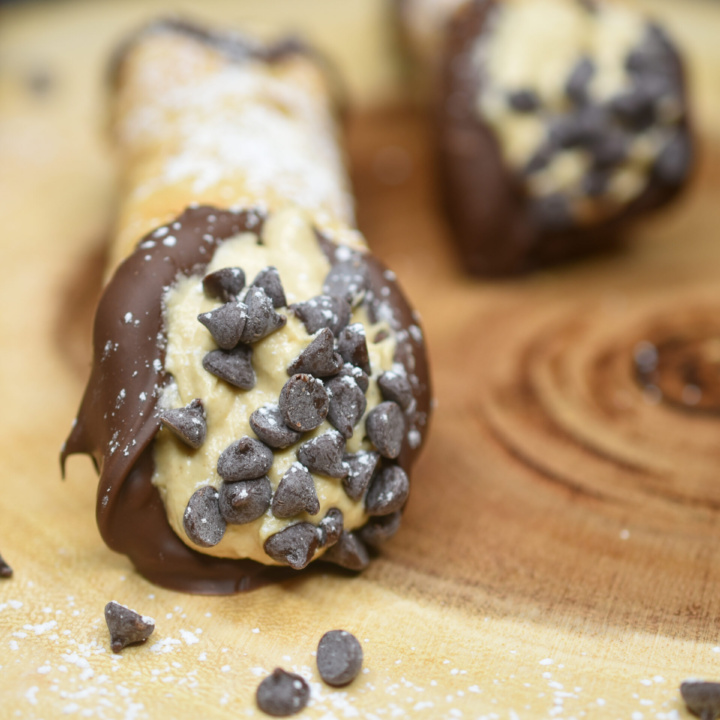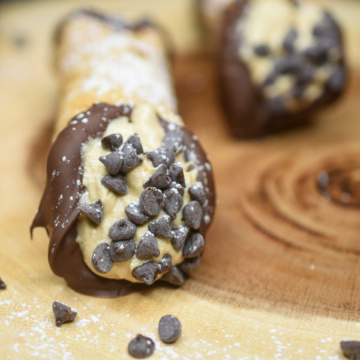 Chocolate & Peanut Butter Cannoli's
Easy recipe for a fun twist on a cannoli. Chocolate & Peanut Butter Cannoli's.
Ingredients
1

cup

chocolate chips

¾

cup

peanut butter

¾

cup

powdered sugar

3

TBS

butter

room temperature

1

teaspoon

vanilla extract

¼

cup

heavy cream

Mini or full size chocolate chips or chocolate jimmies/sprinkles and powdered sugar for garnish
Instructions
Melt your chocolate chips either in your microwave or in a double boiler.

Once melted, generously dip the edges of each cannoli into the chocolate.

Place cannoli shells on a parchment lined baking sheet to firm up, either at room temperature (if it is not hot out), in your refrigerator or cool garage.

Combine peanut butter, powdered sugar, butter, vanilla and heavy cream in your mixer bowl and mix on medium until smooth (4 minutes).

Shortly before serving, fill each cannoli shell with the filling, piping some into each end. You can simply use a baggie that seals (or a pastry bag), snip of one corner to allow a ½ inch opening. Place opening into each side of the cannoli shell and squeeze until filled.

Decorate the ends of each cannoli with chocolate chips, sprinkle with powdered sugar and serve.

You can also throw in chocolate chips into the peanut butter filling if you like to have chocolate chips throughout, your choice.
Notes
You can also choose to use mini cannoli shells for this.
Nutrition
Serving:
5
servings
Calories:
561
kcal
Carbohydrates:
36
g
Protein:
12
g
Fat:
36
g
Saturated Fat:
15
g
Polyunsaturated Fat:
30
g
Monounsaturated Fat:
62
g
Trans Fat:
2
g
Cholesterol:
32
mg
Sodium:
249
mg
Potassium:
353
mg
Fiber:
3
g
Sugar:
34
g
Vitamin A:
2327
IU
Vitamin C:
1
mg
Calcium:
55
mg
Iron:
2
mg
Follow me on Tik Tok for 1 minute videos
Enjoy!!
Recipe originally published 2014. Updated October 2021 with photos and additional text.