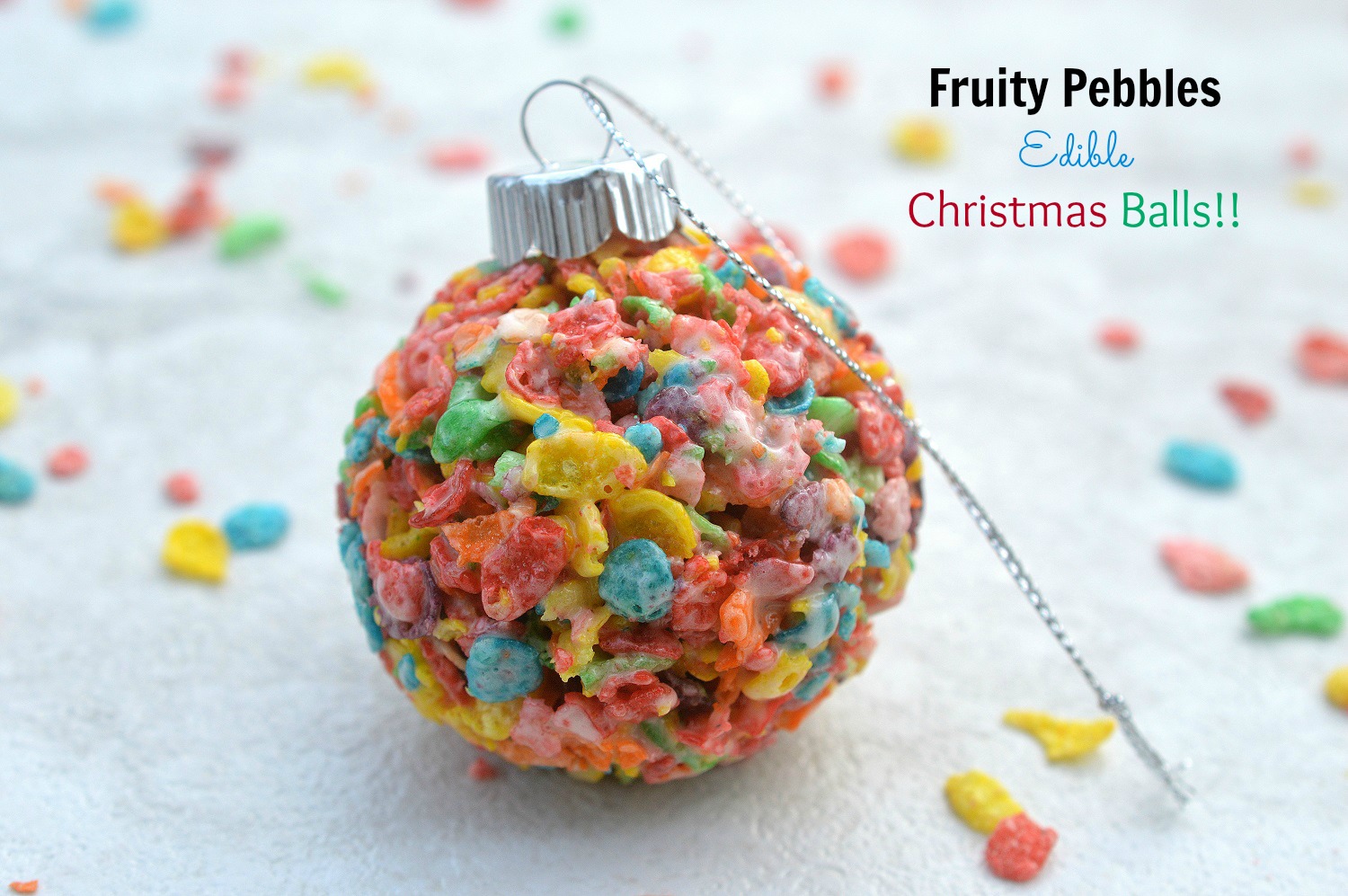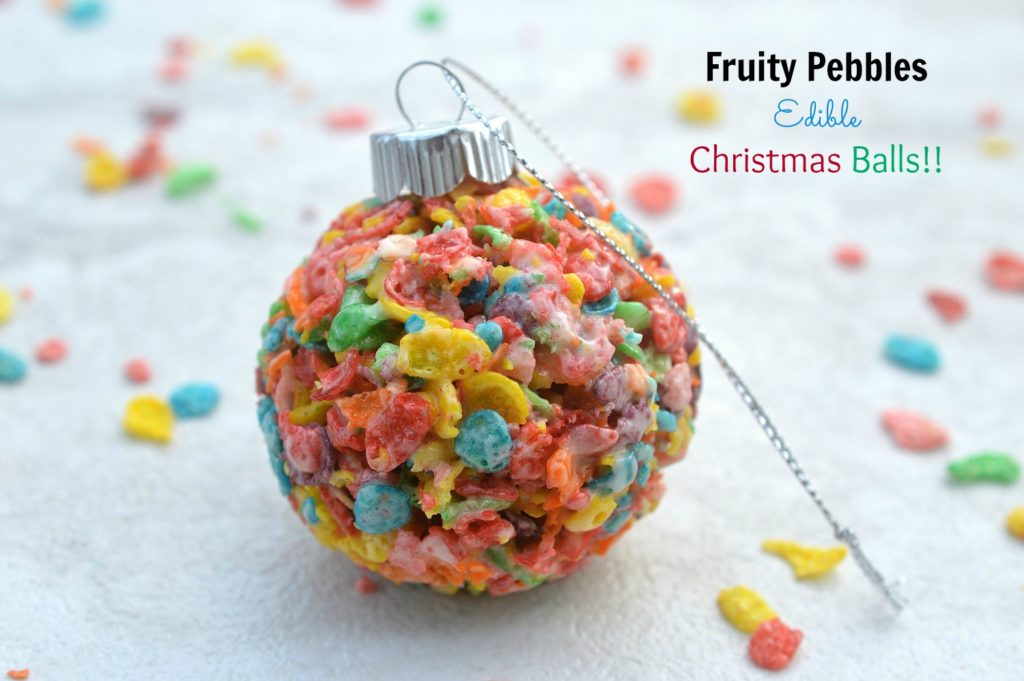 If you read my site you know I adore what I call "crafts kids can eat"! These super-cute Fruity Pebbles Christmas Balls fit that bill and are a fun way to get your kids in the kitchen at any age to whip them up this holiday season! 3-to 23 (and beyond) your kids will love these!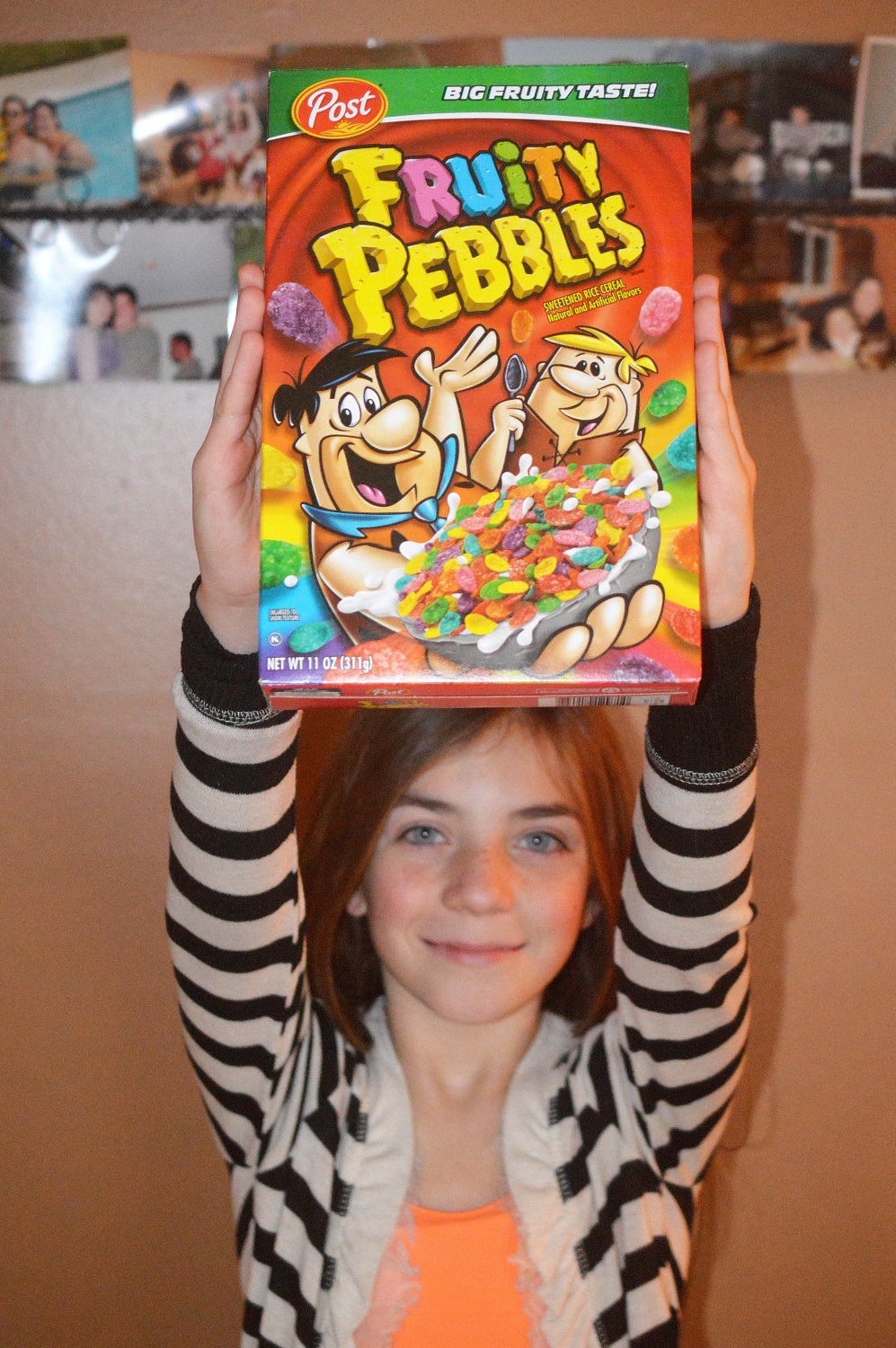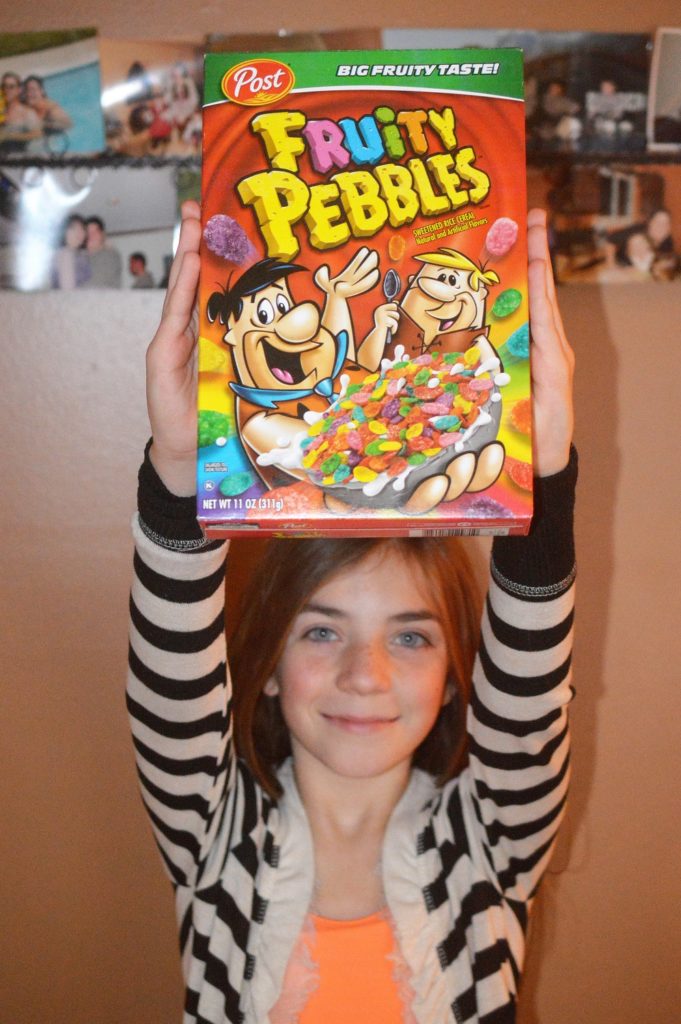 No joke, my daughter is crazy for Fruity Pebbles! She loves to snack on them. So any chance she can get to make something from them or eat them...she's on it!
Together we whipped up these cute Fruity Pebbles Christmas Balls which would make a great party food addition to holiday parties for the kiddos! Can't you just see a tray full of these? In place of the actual ornament pieces we used on top, you could press in mini Rolo's or inverted Hershey Kisses (with the wrapper on...cute!). They would do the trick!
Kids get SO excited when their eyes land on a treat that is visually appealing, make these as mini's and you make some new, albeit small, friends! Or make these with your kids or grand kids and have some quality time in the kitchen, either way...You win!
Samantha and I found these clear ornaments at AC Moore, I assume the idea is for kids to make their own ornament by filling them with decorations. Of course me being me...My first thought was "Ooooh, I can use these as a mold and make treats" lol!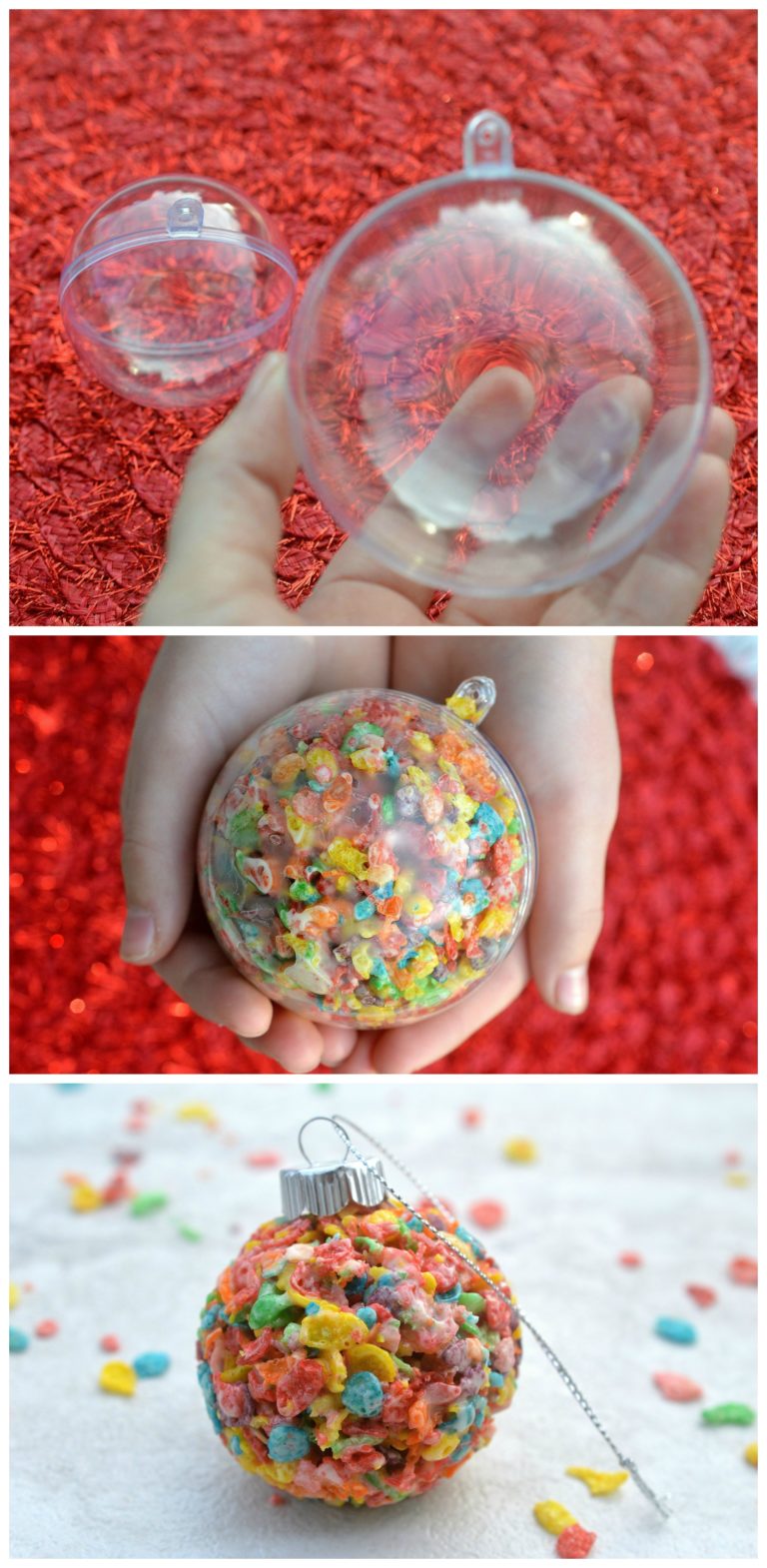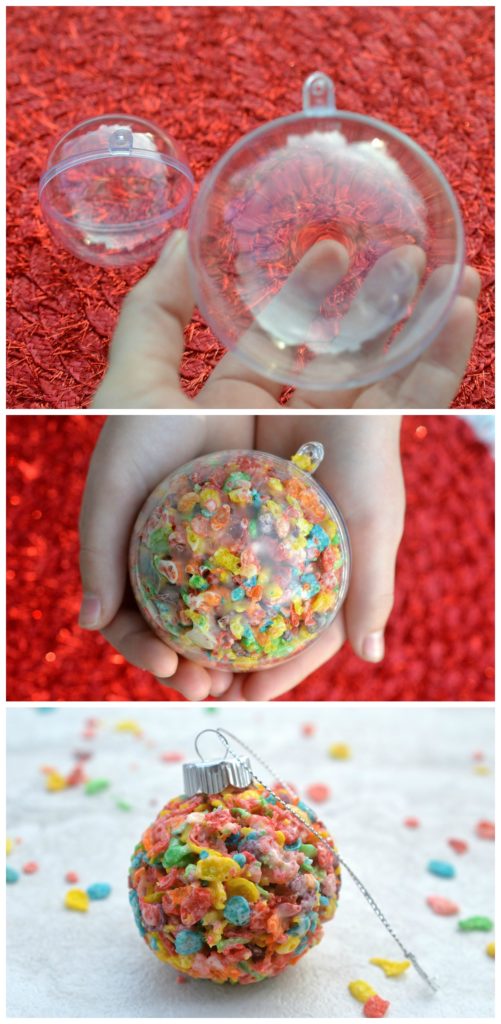 Besides cookies do you have any traditional treats you make with the kiddos for the holidays?
Thanks to Fruity Pebbles for sponsoring this fun post, Samantha & I had a blast working on it together!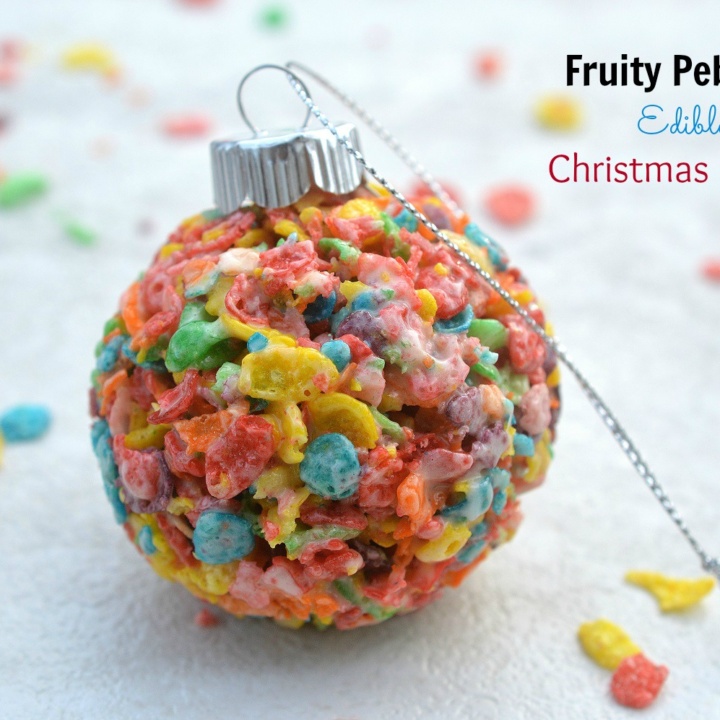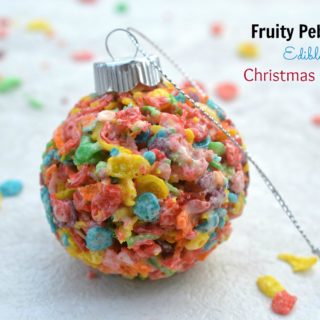 Fruity Pebbles Christmas Ornaments
Ingredients
4

TBS

butter

10

oz

marshmallows

6

cups

Fruity Pebbles

Baking Spray

Molds
Instructions
Spray a pot with baking spray, melt butter, add in marshmallows and stir over medium heat until melted.

Remove from heat and stir in Fruity Pebbles.

As soon as they are cool enough press them into your mold halves, be generous. The smush it together until they click or place a rubber band around it to hold shut. Allow them to cool and firm up. Place in cold garage or fridge to speed up the process.

Unmold ans serve when ready.

You could press candy on top to mimic the top of a Christmas ball.
Follow me on Tik Tok for 1 minute videos