Who wants to try out this Glazed Chocolate Mini Donuts recipe?? These bites of chocolate deliciousness are ridiculous in a good way! Which is why I chose to make them mini in size (so I could have more than one!).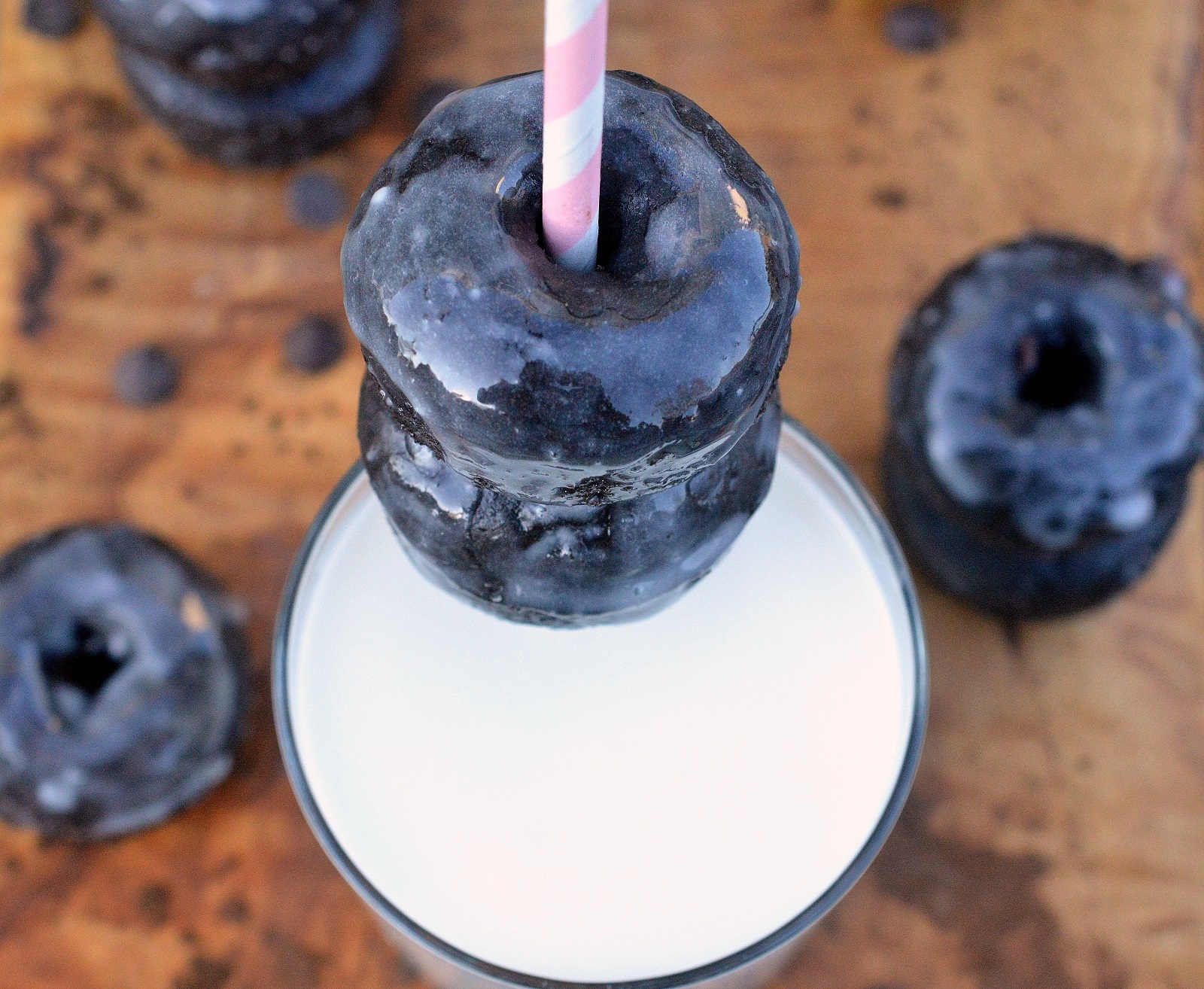 The largest donut chain retailer in my neck of the woods sure has been skimping on their glaze the last few years (I won't name names, haha). Both my kids and I have noticed that (especially with the donut holes). We joke about dipping them in a homemade glaze to make them better. So I figured, the heck with that, we'll just make our own!
I have made a variety of homemade donuts since I have had kids and this Glazed Chocolate Mini Donuts recipe is a favorite of both my niece, son and myself. It's so easy to make and all you need to do are bake them.
Why this is an easy recipe:
You can have these hot out of the oven in under 20 minutes.
No frying necessary! This is an easy, bake recipe with great flavor and texture.
No yeast necessary, so no waiting. Almost instant gratification.
Tips:
You do need a donut pan (trust me...you want a donut pan or two in your life. I use them often, I like this one for mini)  Typically, I use a mini donut pan whenever I bake up donuts, however, a standard sized donut pan is great as well. You won't have to make a run to the donut shop so you'll get your small spend back in 3 bakes!
Don't overmix the batter, mix until just incorporated.
Depending on which chocolate you enjoy most, you can use regular cocoa powder or dark chocolate cocoa powder like Hershey's Special Dark (YUM!)
Do not overfill the pans or the batter will rise up to high, fill no higher than ¾.
Feel free to add in mini chocolate chips or coconut flakes. Sometimes I add in a bit of cayenne pepper for a little kick!
Something about a 2-bite donut makes me happy...Maybe its because I can eat more than one??
I love that this Glazed Chocolate Donut Recipe uses milk in the batter and in the glaze. Plus, dunking these lil babies IN milk or having an icy cold glass of milk with a couple, is sheer bliss in my world!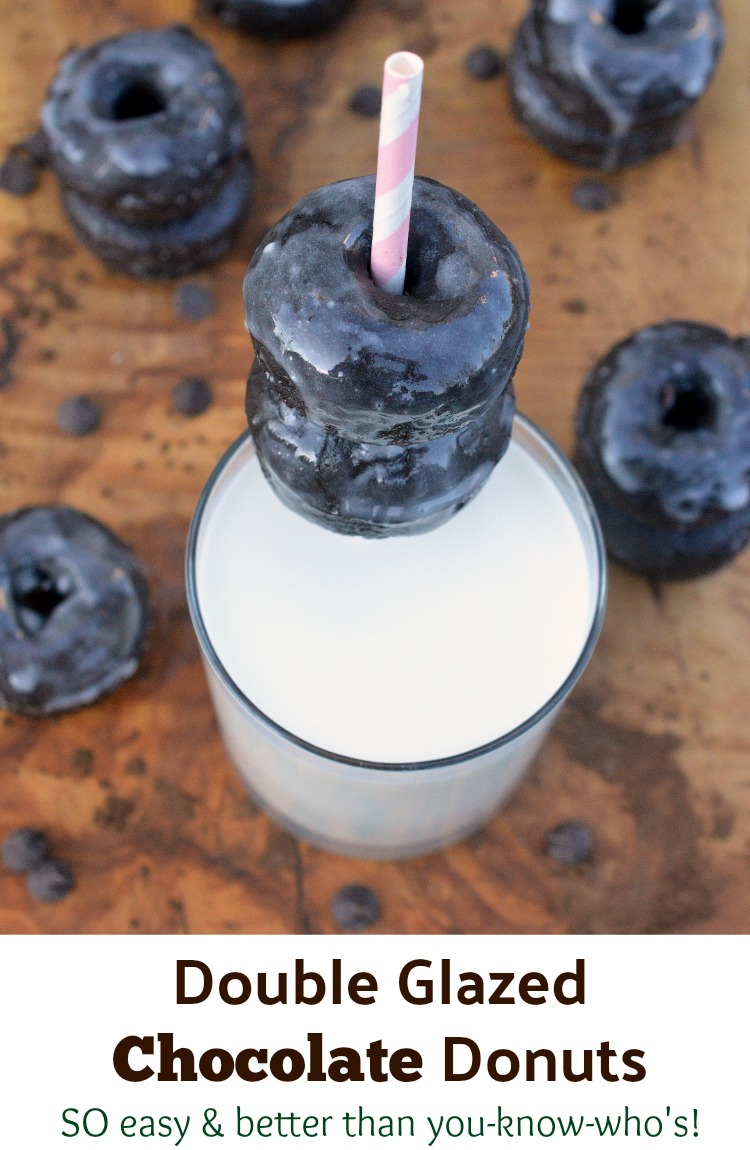 When it comes to milk, I typically choose to use whole milk for my kids and cooking/baking needs. Of course, I use heavy cream, buttermilk and half & half as well.
Dairy is something my refrigerator is always stocked with. I mean being without butter. milk or heavy cream makes me nervous, lol! I stock up. And don't even get me started on cheese...glorious cheese!
This year I am a part of the ambassador team for The American Dairy Board which I am thrilled about! It's a natural fit for me. I have been on a number of dairy tours and dairy farms. I truly appreciate all that dairy farmers do every day of the year and hour of the day to deliver products that enhance my family's life.
Cow's milk naturally contains key nutrients - including calcium, phosphorus, riboflavin and vitamin B12. That coupled with the protein has always made me as both a mother and a woman include as much milk in my children's and my diet as I can.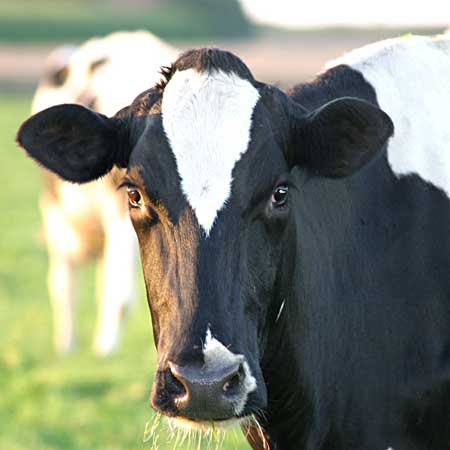 Take a look at this short, yet to the point article from The American Dairy Association: 5 Reasons to Always Choose Cow's Milk over the Alternatives
My son goes through milk like a champ! I mean really, what is it with growing boys and their love of milk?? I remember my childhood (with 3 brothers) the same way. We went through gallons a week!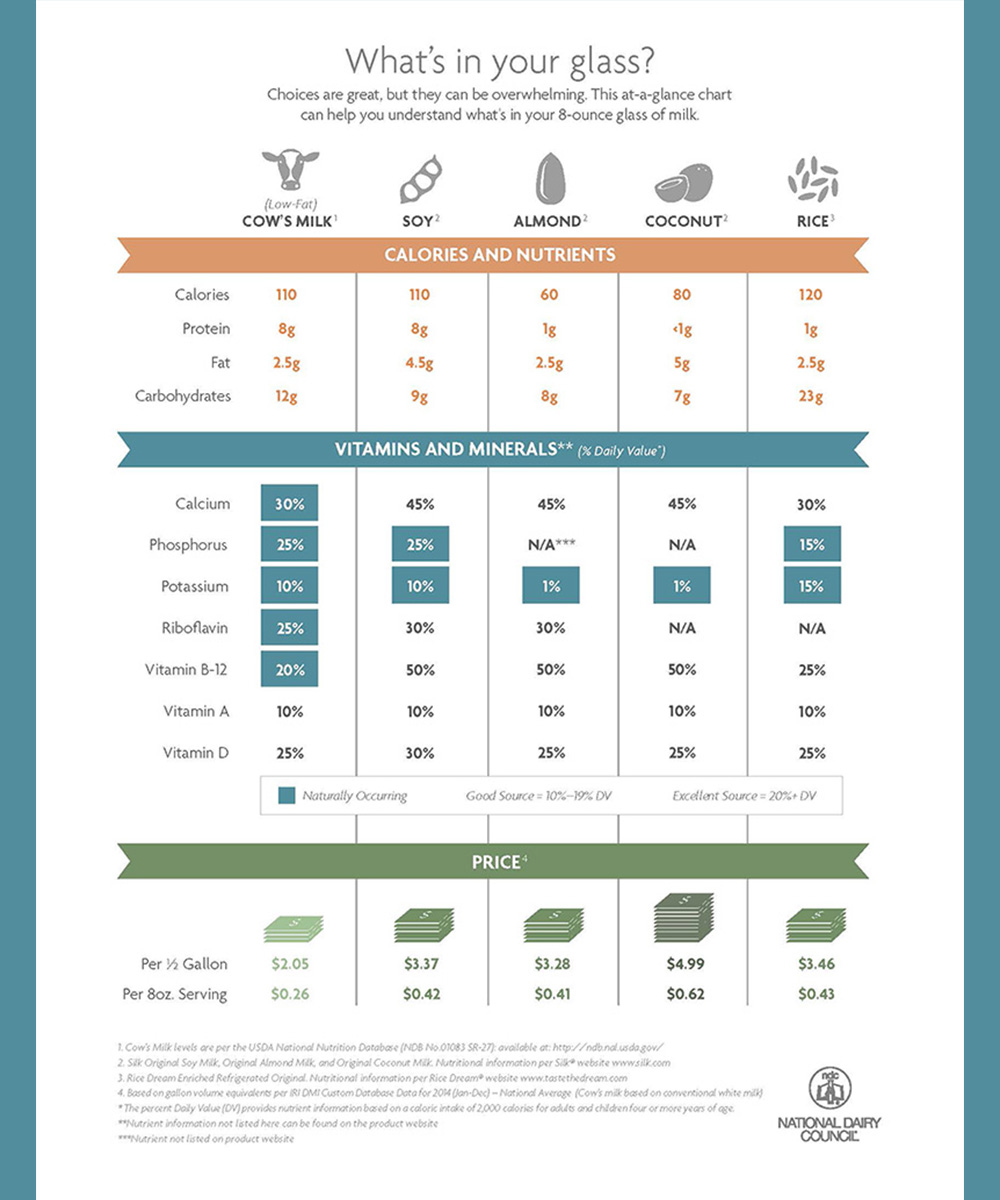 My daughter really needs a good amount of milk in her diet. She's always been small for her age and she only eats fish and some chicken (due to her food allergies) so whole milk with its 8g of protein per serving as well as yogurt, smoothies etc are a staple when it comes to her eating right.
Now that she is 13, she makes sure herself that she gets enough of these. She is very focused on healthy eating AND understands that protein is a good thing!
One of my favorite dairy recipes happens to be this decadent Chocolate Moonshine!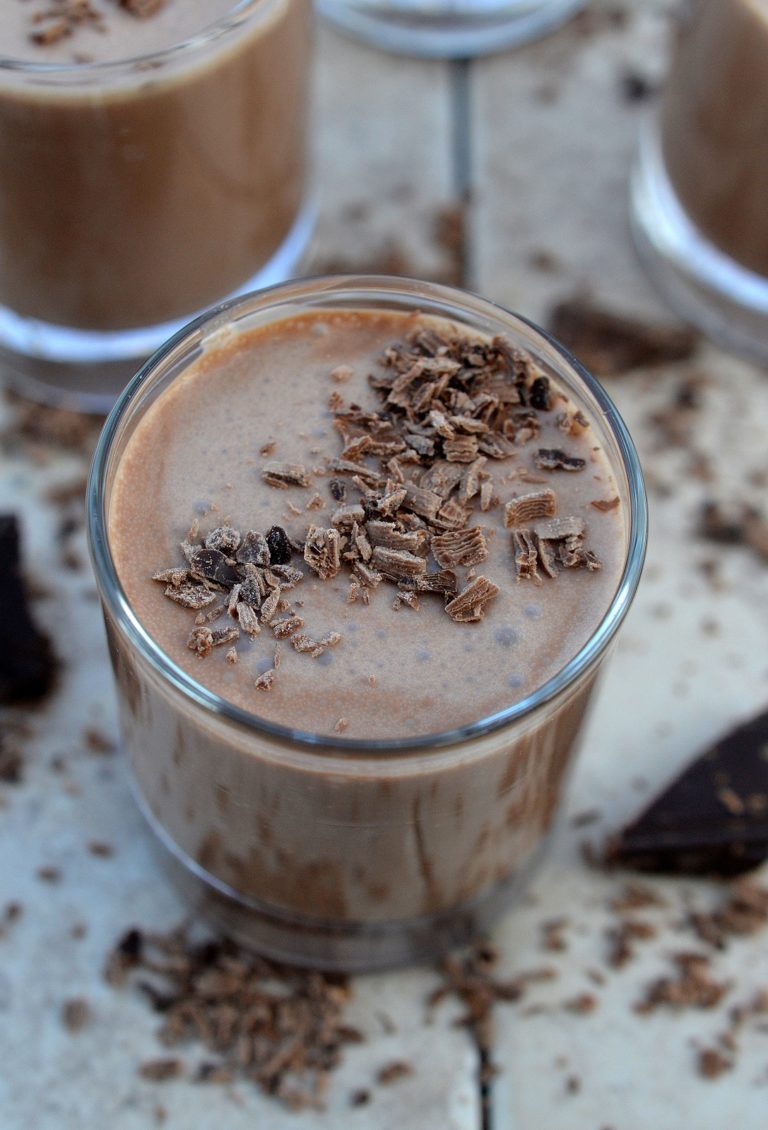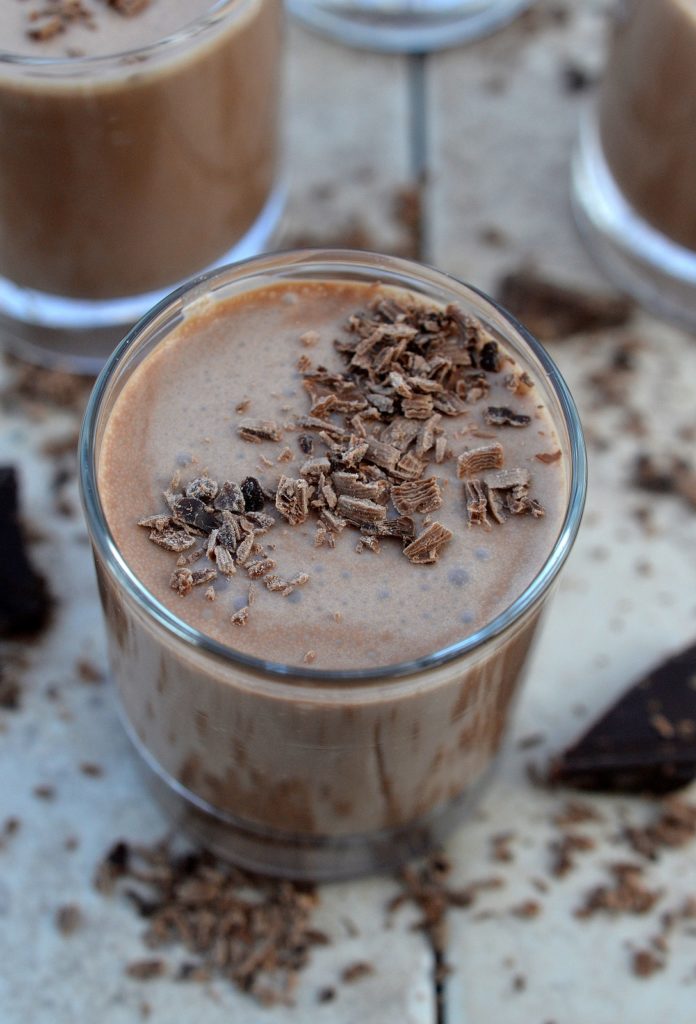 Even the dairy farmers I met last year fell in love with it when I brought it to an event! If you want to look like a culinary rock star with little to no effort, make this for a party or as a food gift...Trust me!! 
My kids do not drink soda, at all. They have no interest (I know, I am so lucky!). So empty calories in drinks are not a worry for me or them. I find it interesting that all over social media lately, I am seeing milk alternative recipes. Like cashew, almond, plant-based etc. I do know that often some of them don't have much protein at all and that my pediatrician isn't a fan.
Below, Double Glazed Chocolate Donut Recipe drying After 1 dip 🙂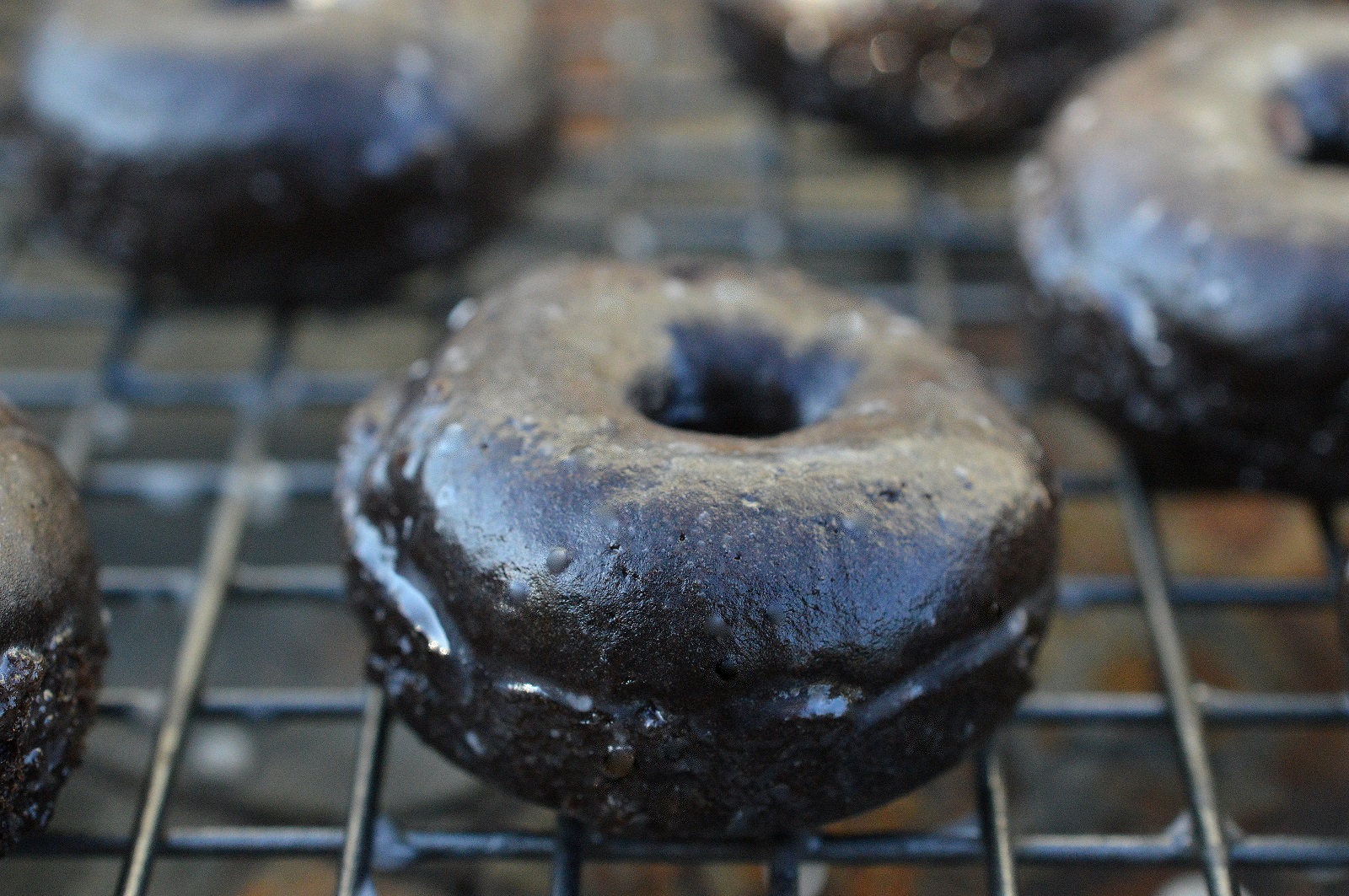 I hope you try out this delicious (and a wee bit sinful), easy to make Glazed Chocolate Mini Donuts recipe!
Baked Chocolate Donuts are easy to make and are a little cake-like, so satisfying!
If chocolate is your thing, try Chocolate Banana Bread, Chocolate Banana Cupcakes or my Chocolate Moonshine!
Tag me on Instagram or Facebook if you do at @SouffleBombay or #soufflebombay if you do! I'd love to see your creation and maybe highlight it on social media!
Enjoy!
Originally posted March 2018, updated June 2022 with information and a new post name. Post also contains Amazon Affiliate links which if a purchase occurs due to a product I suggest, I may earn a few cents from the sale.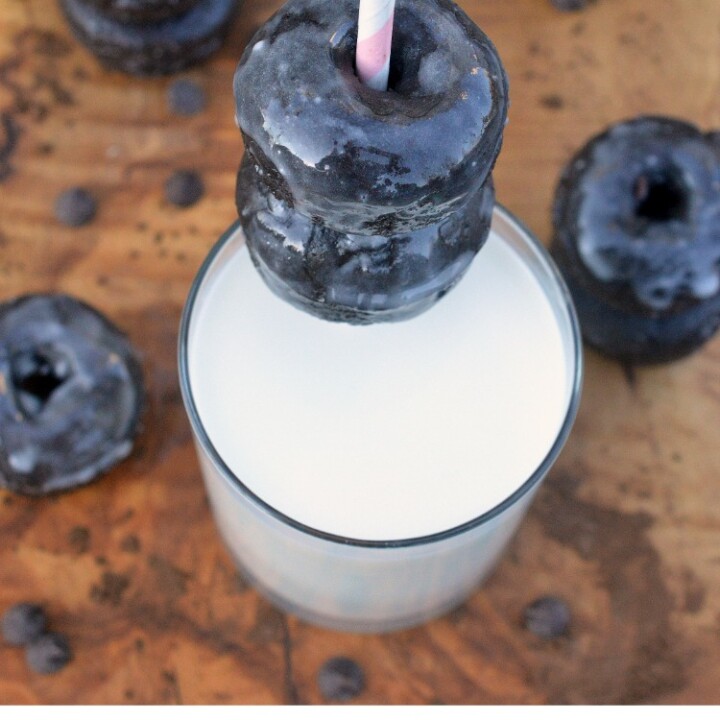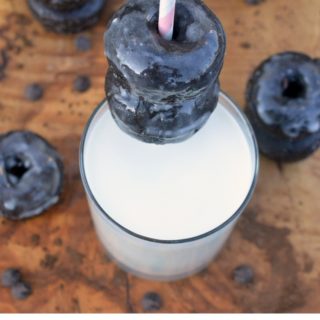 Glazed Chocolate Mini Donuts Recipe
Easy baked & glazed Chocolate Mini Donuts. I double glaze these for the best flavor & texture!
Ingredients
Donuts

1

egg

¼

cup

plus 1TBS sour cream

¼

cup

whole milk

¼

cup

vegetable oil

½

cup

sugar

1

teaspoon

vanilla

1

cup

flour

¼

cup

cocoa powder

I like Hershey for this

Pinch

of salt

½

teaspoon

baking powder

Optional ⅓ cup mini chocolate chips

Glaze

3

cups

powdered sugar

½

cup

milk

1

teaspoon

vanilla
Instructions
In a mixing bowl, combine egg, sour cream, milk, oil, sugar, and vanilla.

Mix well until incorporated.

Add in flour, cocoa powder, salt and baking powder and stir until incorporated.

Add in chocolate chips if using.

Grease your mini or regular sized donut pan well. If you don't have a donut pan, use a mini cupcake pan. Same taste just no hole. Grease it well.

Bake at 375 for 8-10 minutes for mini donut pan or mini cupcake pan and 10-12 minutes for a larger donut pan. or until a toothpick inserted comes out not wet.

Allow donuts to cool for 5 minutes.

Flip them out onto a wire rack or pastry board. Allow them to cool.

Make <g class="gr_ gr_156 gr-alert gr_gramm gr_inline_cards gr_run_anim Grammar only-ins doubleReplace replaceWithoutSep" id="156" data-gr-id="156">glaze</g> by combining powdered sugar, milk and vanilla and mixing until smooth.

I like to divide my glaze, one for the first dunk and one for the second dunk...So no crumbs are in the 2nd dunk.

Dunk each donut in the glaze, place on a wire rack for them to set. Once they are dry (<g class="gr_ gr_171 gr-alert gr_gramm gr_inline_cards gr_run_anim Grammar only-ins replaceWithoutSep" id="171" data-gr-id="171">first</g> dunk gets mostly absorbed) dunk them a second time and allow that glaze to dry.

Enjoy that day or the next.
Notes
Feel free to add chocolate chips in or not, if adding mini chips, add more. If adding full-size chips, add less.
Do not overfill the donut pans. This batter will rise up. If you fill more than half-way you will cover the hole after they bake up.
Sometimes I add cinnamon or even some Cayenne pepper in for a different flavor. My husband and I are smitten with spice in chocolate!
Nutrition
Calories:
144
kcal
Carbohydrates:
32
g
Protein:
2
g
Fat:
1
g
Saturated Fat:
1
g
Polyunsaturated Fat:
0.1
g
Monounsaturated Fat:
0.4
g
Trans Fat:
0.001
g
Cholesterol:
12
mg
Sodium:
21
mg
Potassium:
49
mg
Fiber:
1
g
Sugar:
26
g
Vitamin A:
50
IU
Vitamin C:
0.03
mg
Calcium:
27
mg
Iron:
1
mg
Follow me on Tik Tok for 1 minute videos