If you read my site, then you know just how much I love meatballs...good meatballs that is! Summer is no reason to stop the meatball train in my opinion. For example, these Grilled Greek Lamb Meatballs with Tzatziki Sauce are a perfect way to get your grill AND your meatball "on"!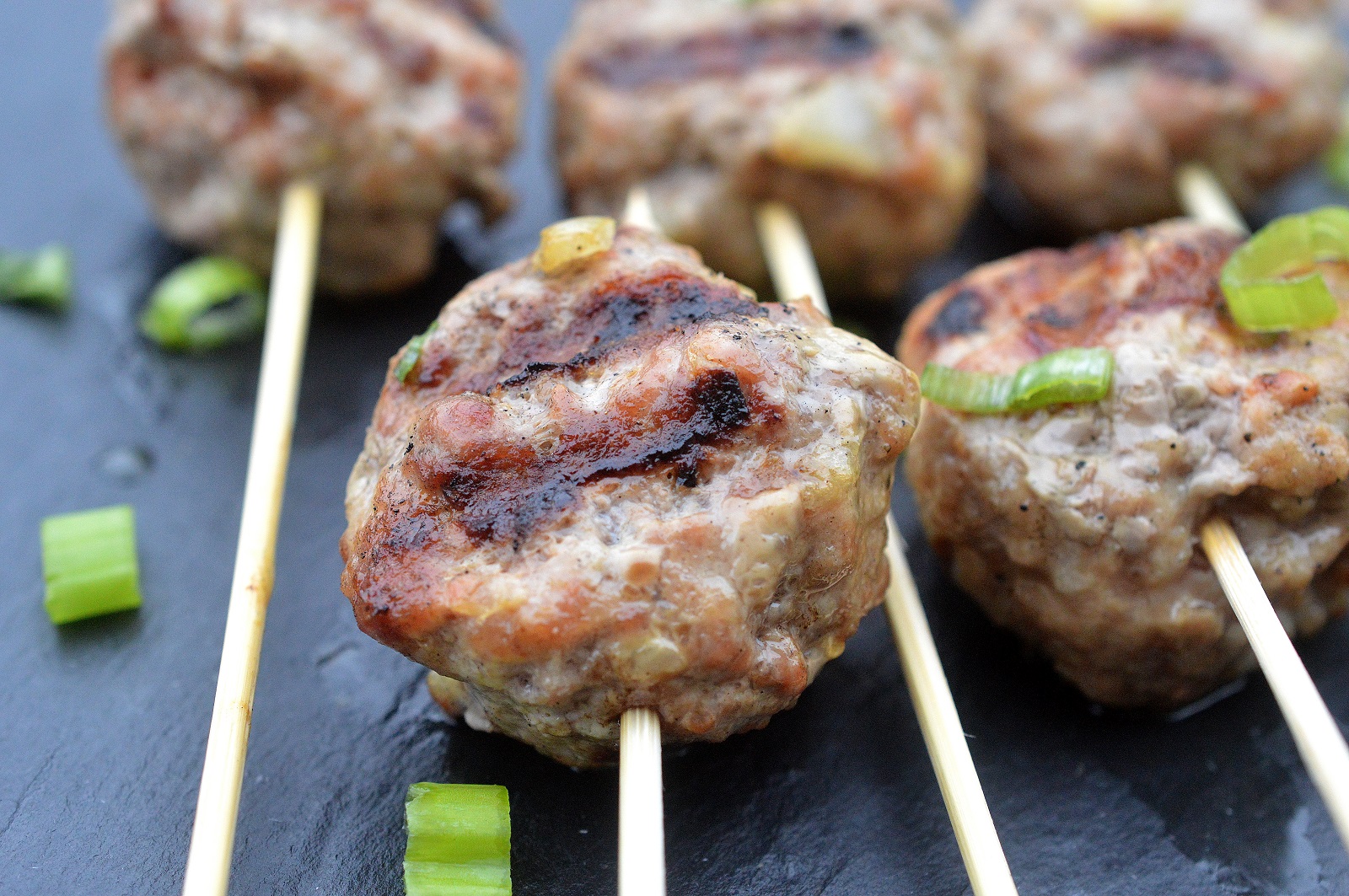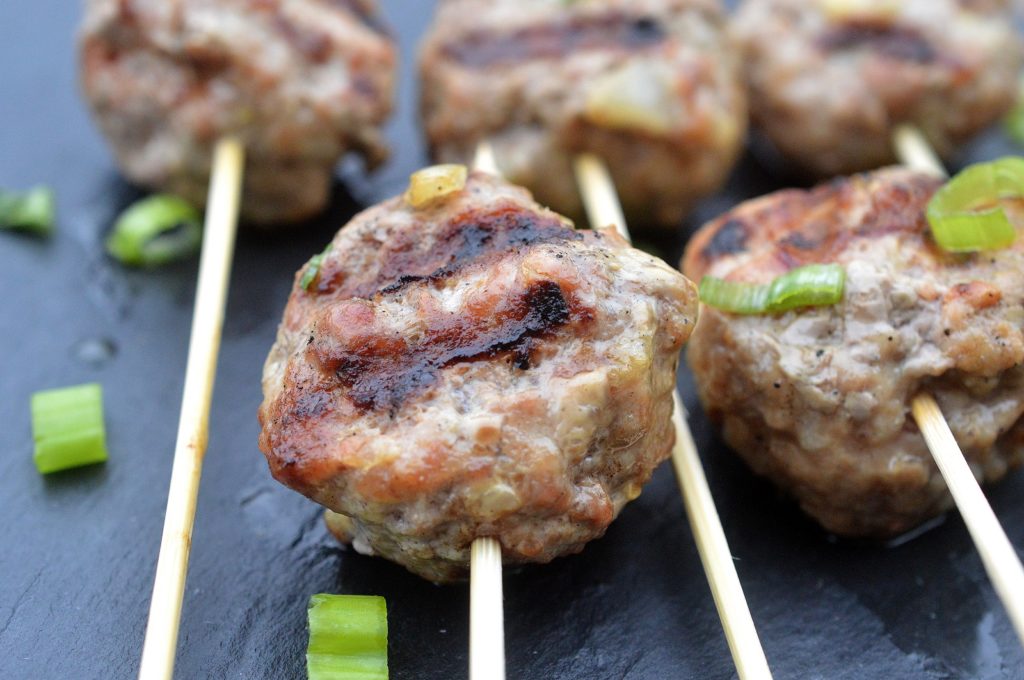 Ever since I gave my son his first grilled lamb chop at the age of 8 (and he fell-in-love) , I have worked more and more lamb into our meals. Now at 14, Connor is an eating machine and lamb in any form tops his list of favorite foods.
In addition to his favorite lamb chops, I've grilled a leg of lamb, make lamb burgers (these are insanely good), grilled up bacon (bacon!!) wrapped pork chops and top them with a fresh and good-for-you Parsley Pesto and a few others.
I have to say that for me, using ground lamb in foods is my favorite way to eat it. I made a robust ragout with lamb over pasta just before summer and it was literally one of the best things I have ever eaten. I'll be sharing that recipe once the fall weather starts to roll in.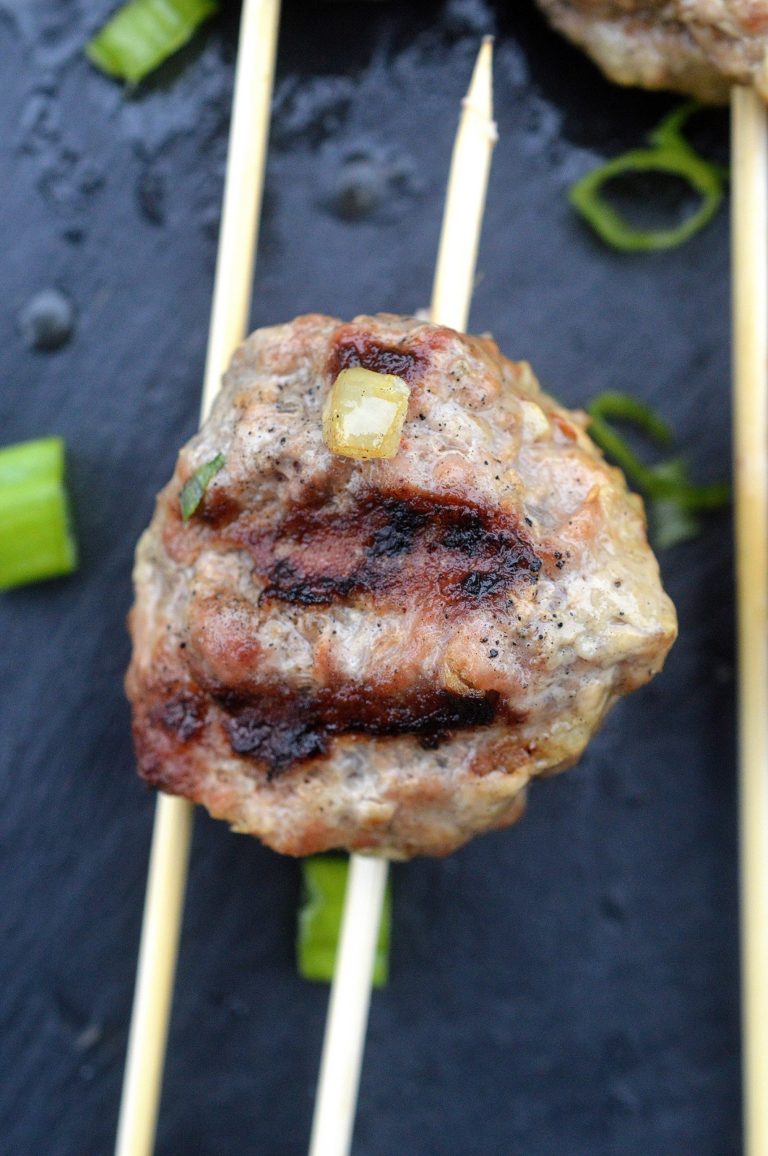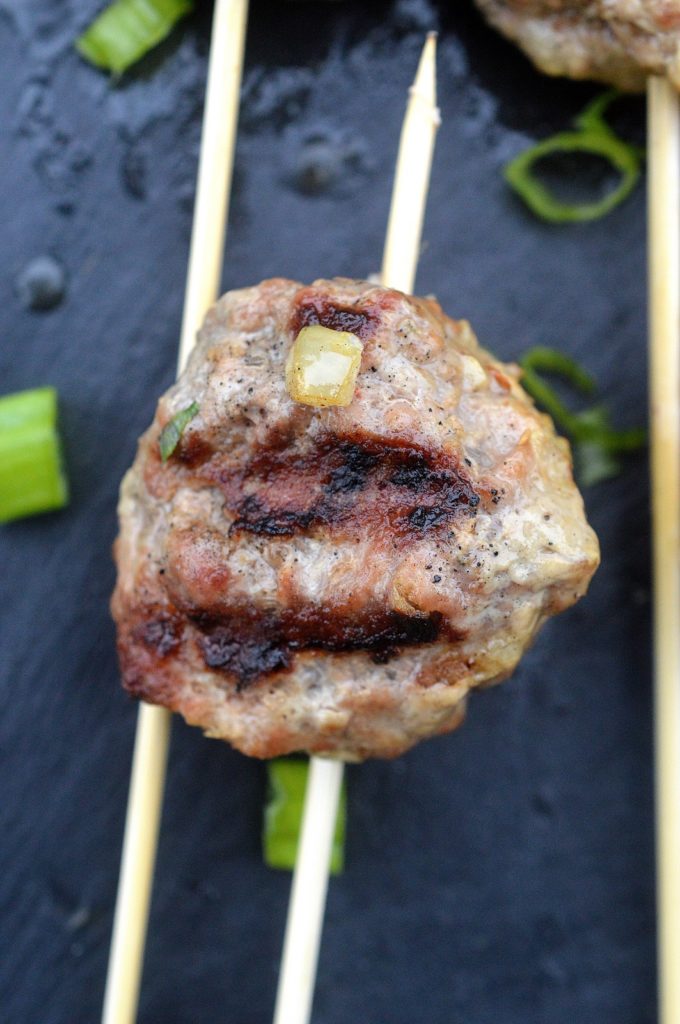 I was at Whole Foods recently, where I picked up the lamb for this recipe, and spotted a Tzatziki Sauce for sale. I had planned on making my own but figured, why not give it a whirl...Less dishes for me and besides, it was coming from Whole Foods so I knew the ingredients were good. It was from a farm in Virginia called The Farm at Red and it was delicious! They don't have a website but if you see it somewhere, grab it! I used it on sandwiches and flatbreads too and it was perfect! If you do make your own Tzatziki my friend Castro, who is Greek, says always dry up your cucumber as best you can first before you shred it or pulse it in your food processor. Use a cheesecloth or paper towels to wring the water from it. The less water from your cucumber, the better your Tzatziki sauce will be.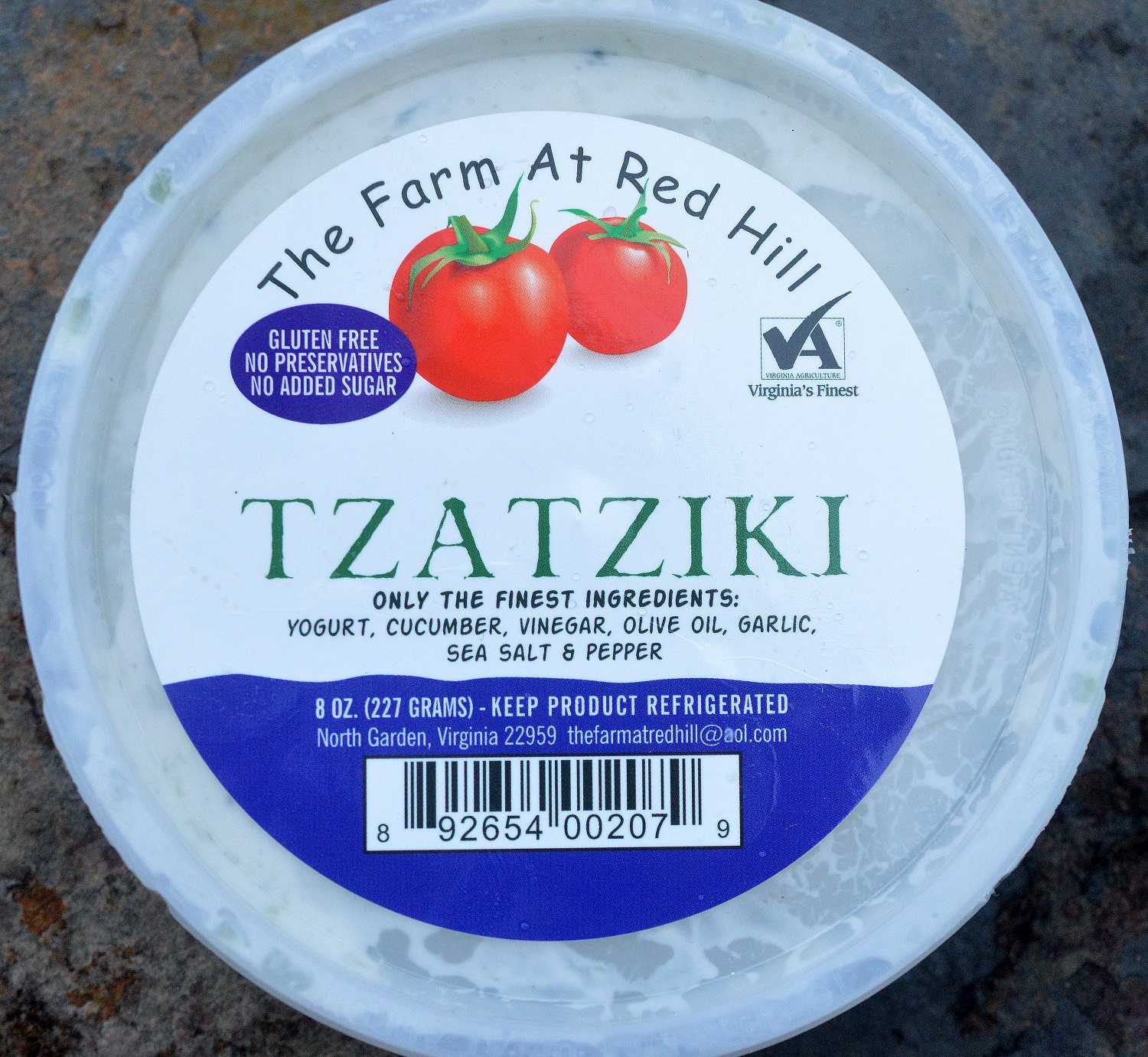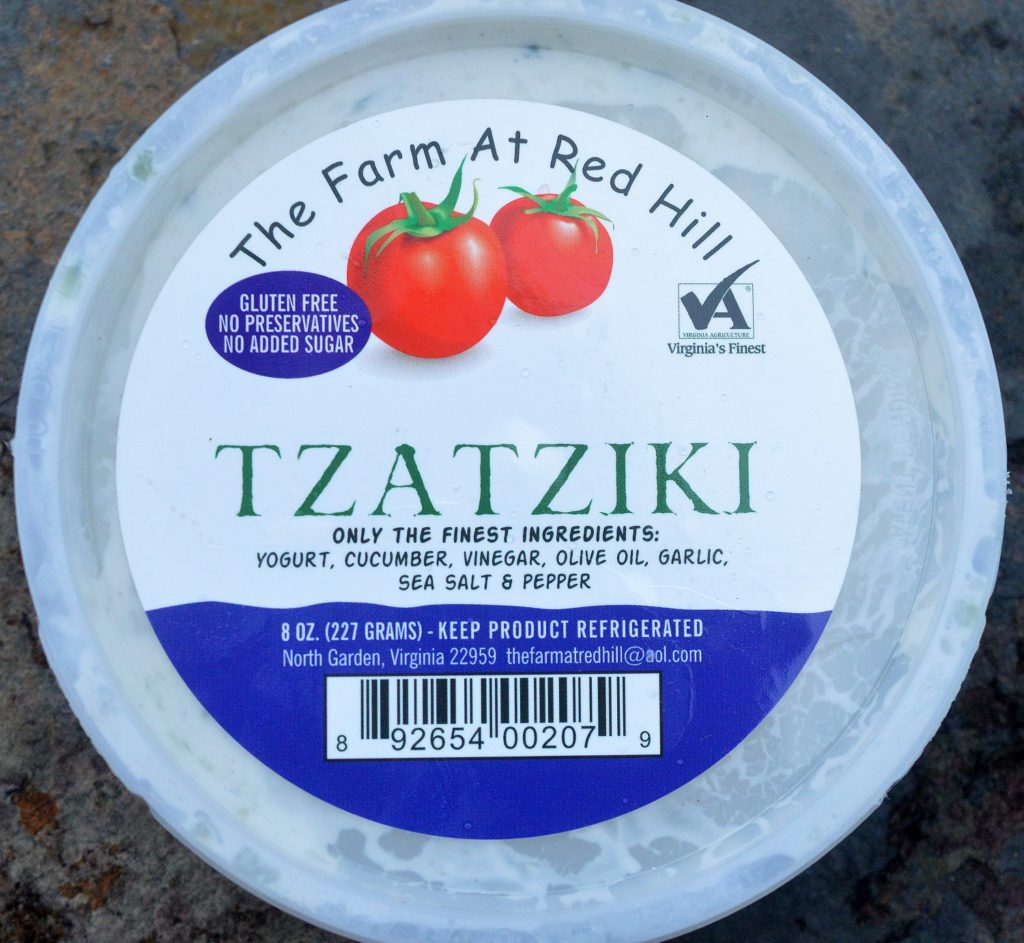 I also found a crazy-good spicy Bloody Mary Mix while there that both my husband &  I are smitten with and will be going back asap to grab a few more bottles. Again, I make my own Bloody's but when I find a product that is just as good or better than what I make AND I have no dishes??? I'm on it!
These Grilled Greek Lamb Meatballs with Tzatziki were really good, full of flavor and easy to make. When my husband and son chow-down on something I make for them, It feels really good 🙂
Initially my husband was giving me the stink-eye when I said I was grilling meatballs...he was like "grilled meatballs??". Which of course made me want to kill it...and I think I did! He should know better, after all I am not someone you want to sit next to when playing a board game!! I like to win, lol!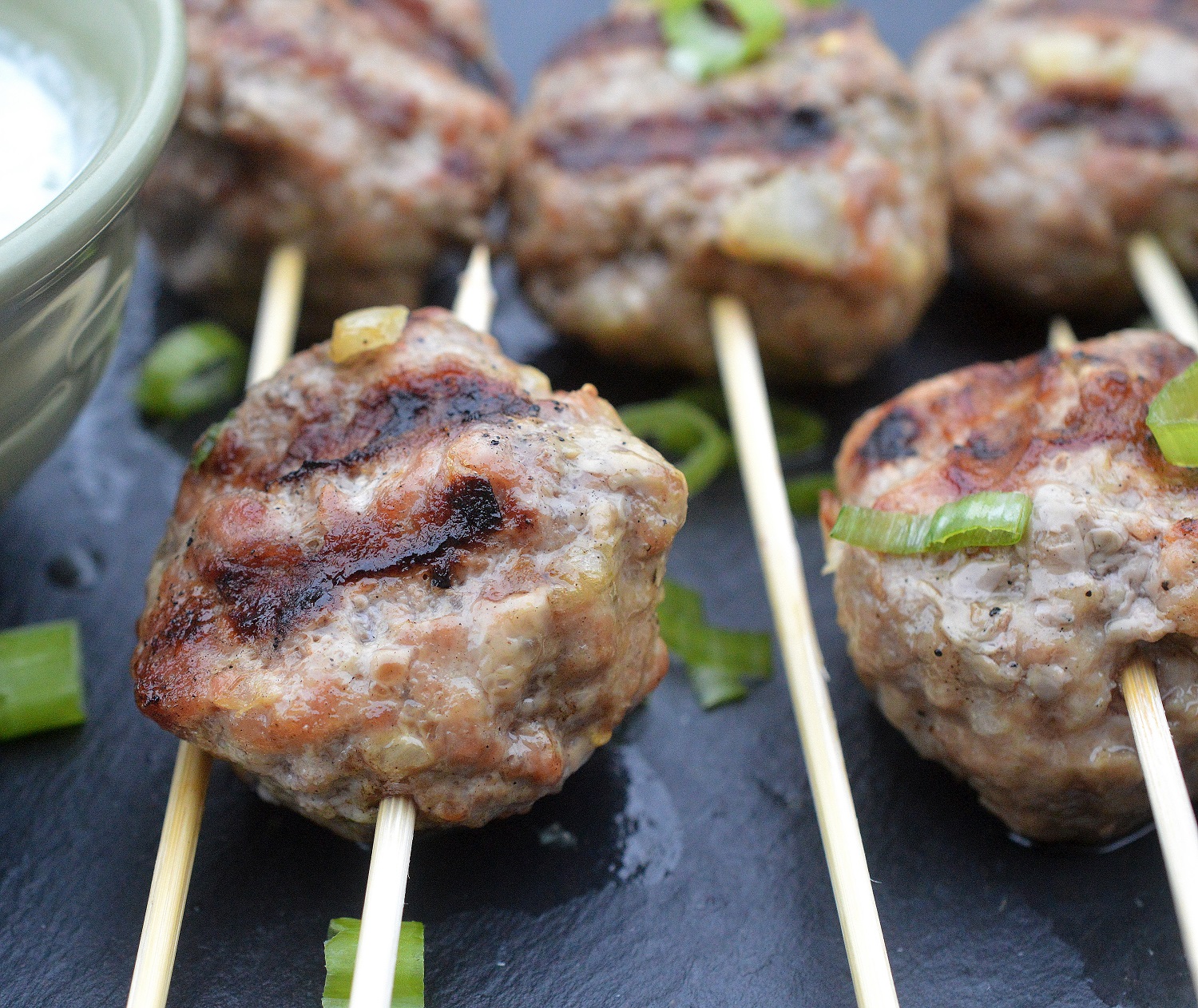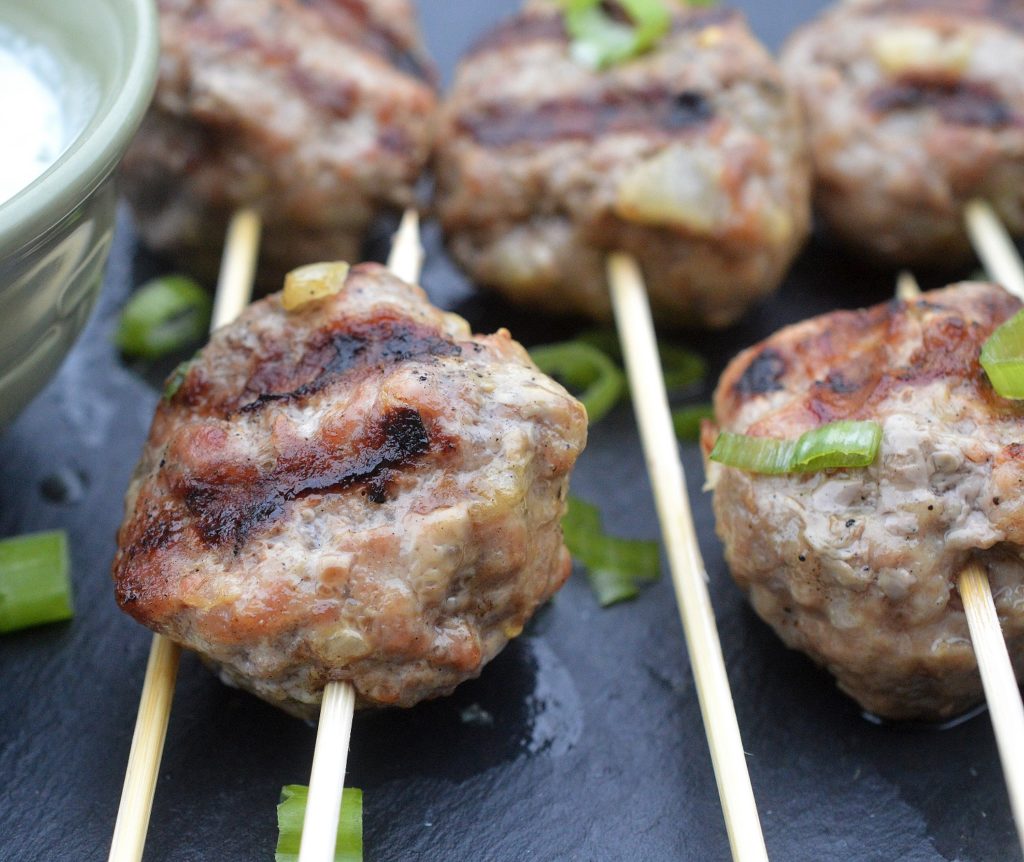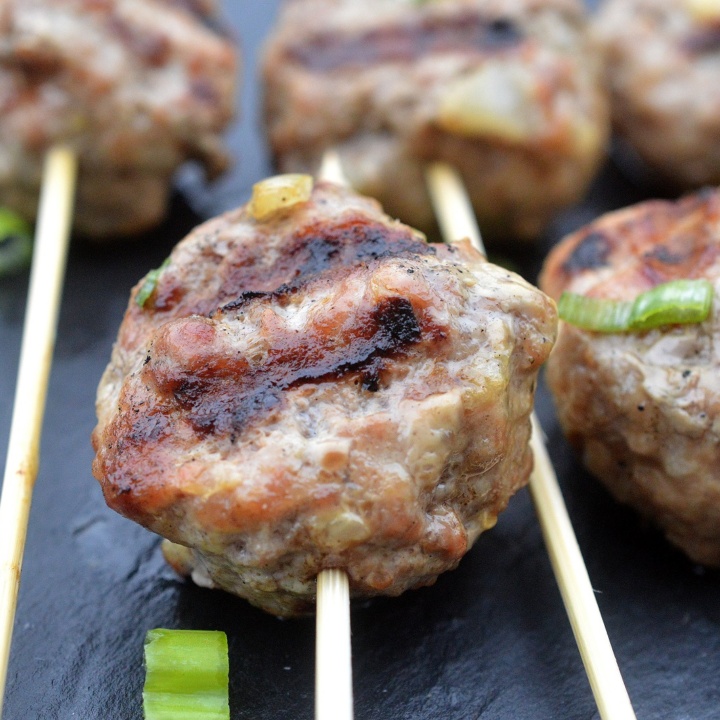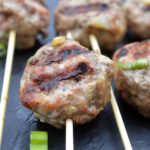 Print Recipe
Grilled Greek Lamb Meatballs with Tzatziki
Ingredients
1

pound

ground lamb

3

cloves

garlic minced

2

TBS

grated or finely minced onion

2

TBS

chopped parsley

½

teaspoon

cumin

1 ½

tsps

Kosher salt

1

teaspoon

black pepper

¼ - ½

teaspoon

Cayenne

red pepper
Instructions
Combine all ingredients together, mixing gently with your hands.

Form into bite sized balls about inches in diameter, compressing them firmly with your hands as you do.

Cover and refrigerate for 30 minutes to an hour.

Oil your grill.

Heat grill to med-high and cook (placing balls directly on your grill) for 4-5 minutes per side or until done to your liking.

Skewer 1 meatball on wooden skewers if you like for serving.

Serve with Tzatziki sauce
Notes
I find grilling the meatballs directly on the frill is easier than on skewers. Since these have no fulling, if you try to pick them up to turn them with the sticks AND the meat is not ready to release, you may find your skewers ripping right through the meat.
If you want to serve them on skewers (which is always fun), skewer then after they come off of the grill.
Turn your meatballs over gently using either a spatula to scrape them off the grill or with tongs. Oiling your grill as well as waiting until the char has formed on your meat (any meat on the grill that is) ensures the meat will release easily.