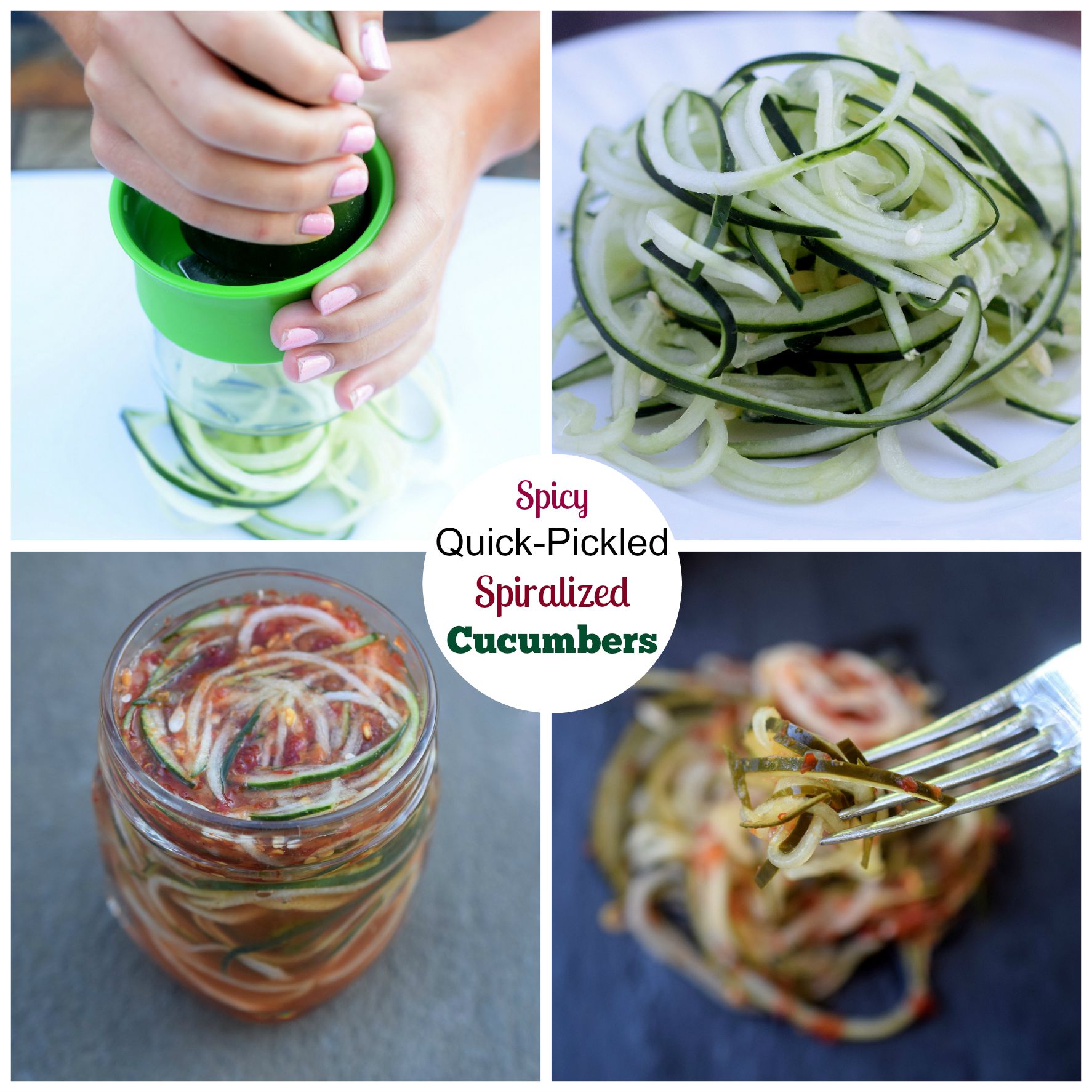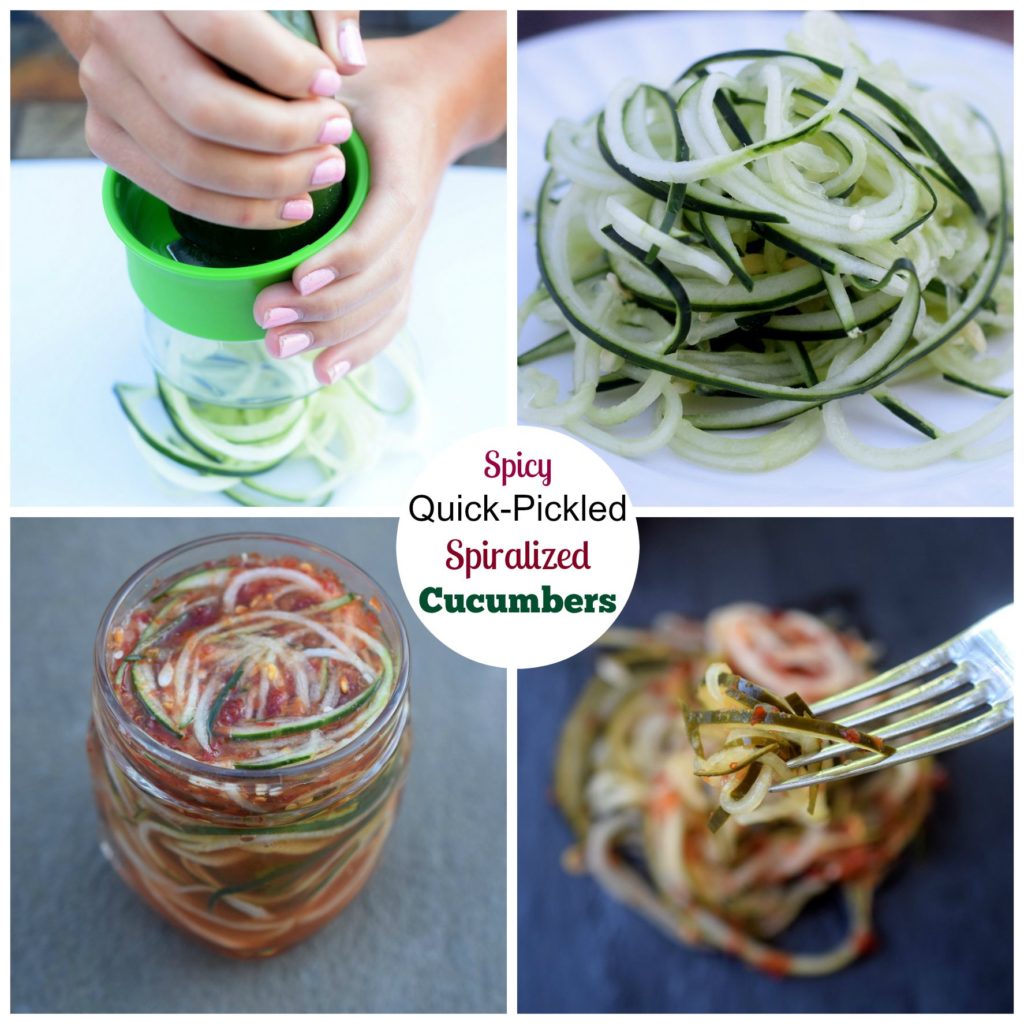 These Spiralized Spicy Pickled Cucumbers not only are delicious on their own, they make a great vehicle for a number of things...grilled ribs, a bun-less burger (a pork burger would be , grilled chicken and more. They would be a great addition to a pulled pork sandwich or whatever combo you dream up! If you like Kimchi...you are bound to like this!
I am a sucker for anything sweet & spicy or straight up spicy. I've often thought that my website should have been called "Sweet & Spicy"! I wonder if that domain was available at the time?
OXO sent me their new Hand-Held Spiralizer to tinker with. And since I have yet to meet an OXO product that didn't deliver what was promised, in both form & functionality (and because I just love them in general), I was happy do "play" with it. Once my daughter and her friends let me actually have a turn that is! Boy did they enjoy using it as eating the spoils!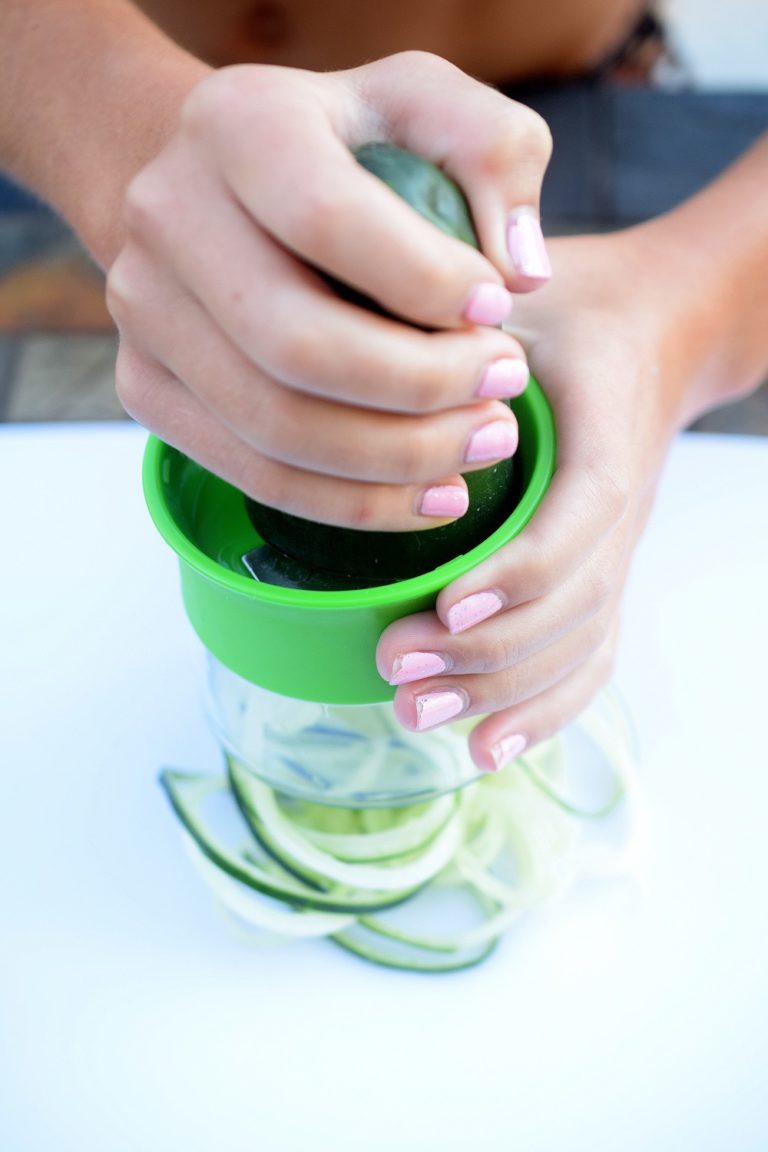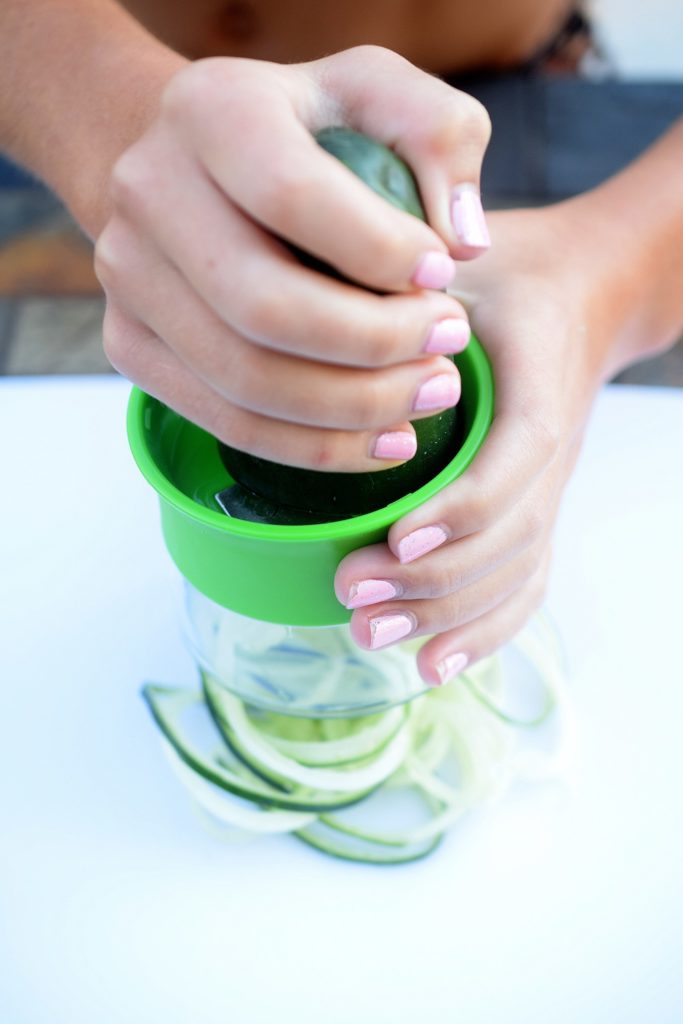 Believe it or not I have yet to eat a dish of spiralized...anything.
Since gardens everywhere are overflowing with cucumbers, from all the rain we've had in these parts this summer, my first thought for this was to spiralize some cucumbers and pickle them, so the idea of Spiralized Spicy Pickled Cucumbers was born! I figured that this would just be such a pretty presentation AND fun to eat as well!
I was right! From start to finish this took 15 minutes. And they are ready to be enjoyed in as soon as 1 hour and hold up great for a couple of days covered in the fridge. The OXO Hand-Held Spiralizer was easy to use...my daughter did all the "work". We went through a number of cucumbers because she and her friends kept on eating them with a bit of salt. They kept hopping out of the pool for more.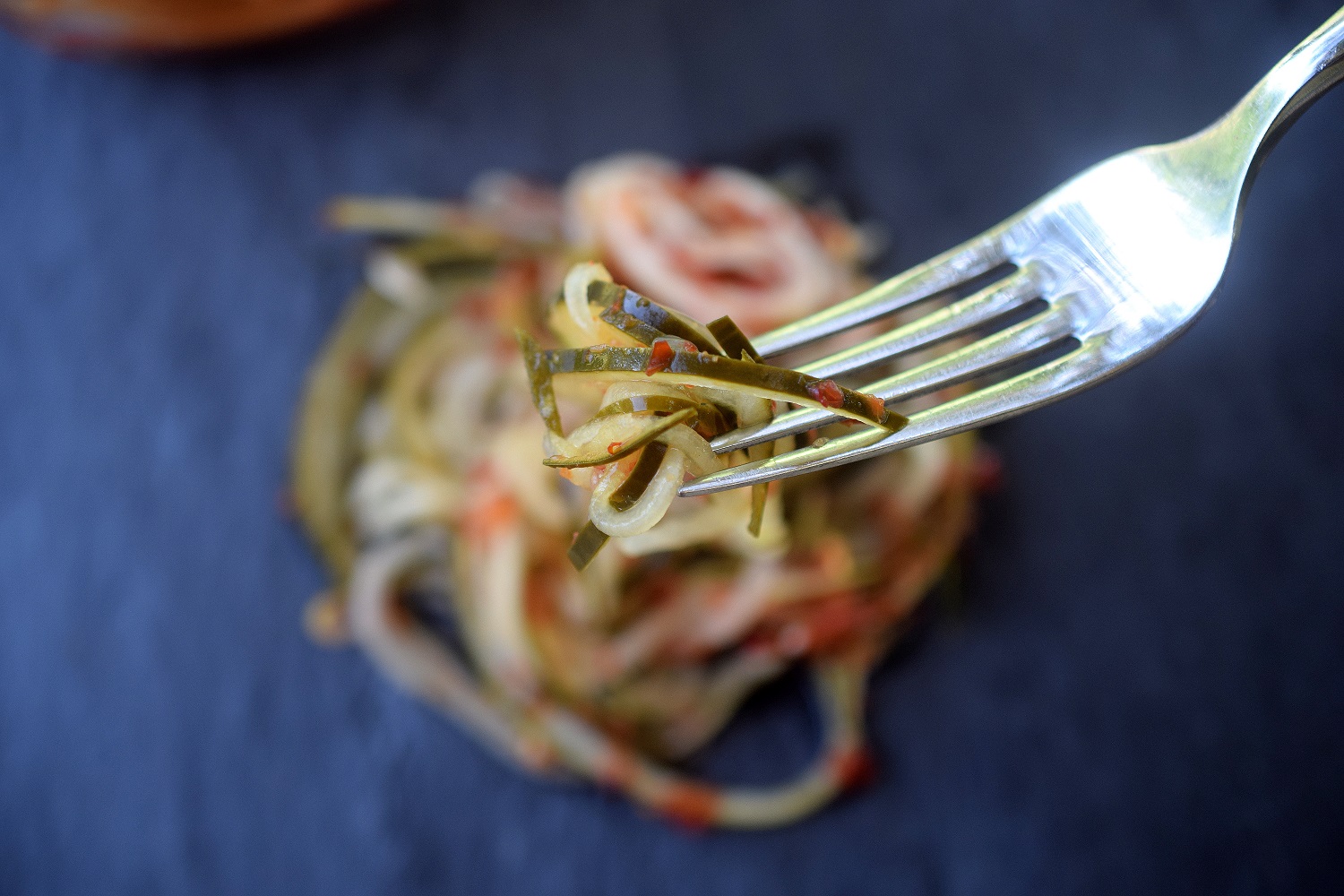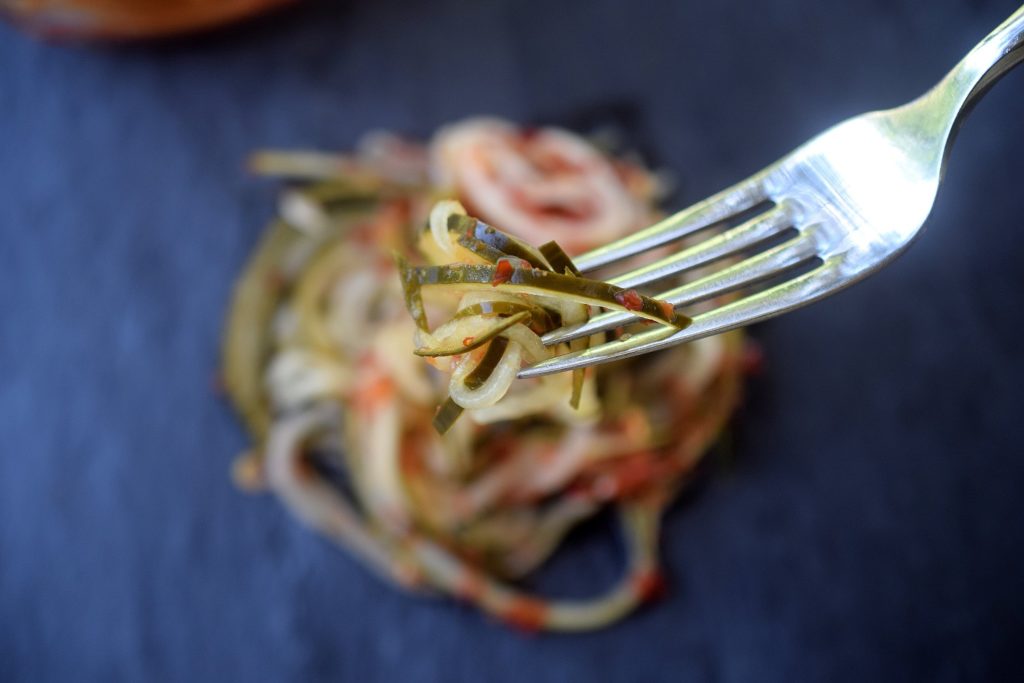 Tip: I'll bet young kids may just try more veggies, especially raw, if you spiralized them! And if you let them spiralize...it's a sure thing!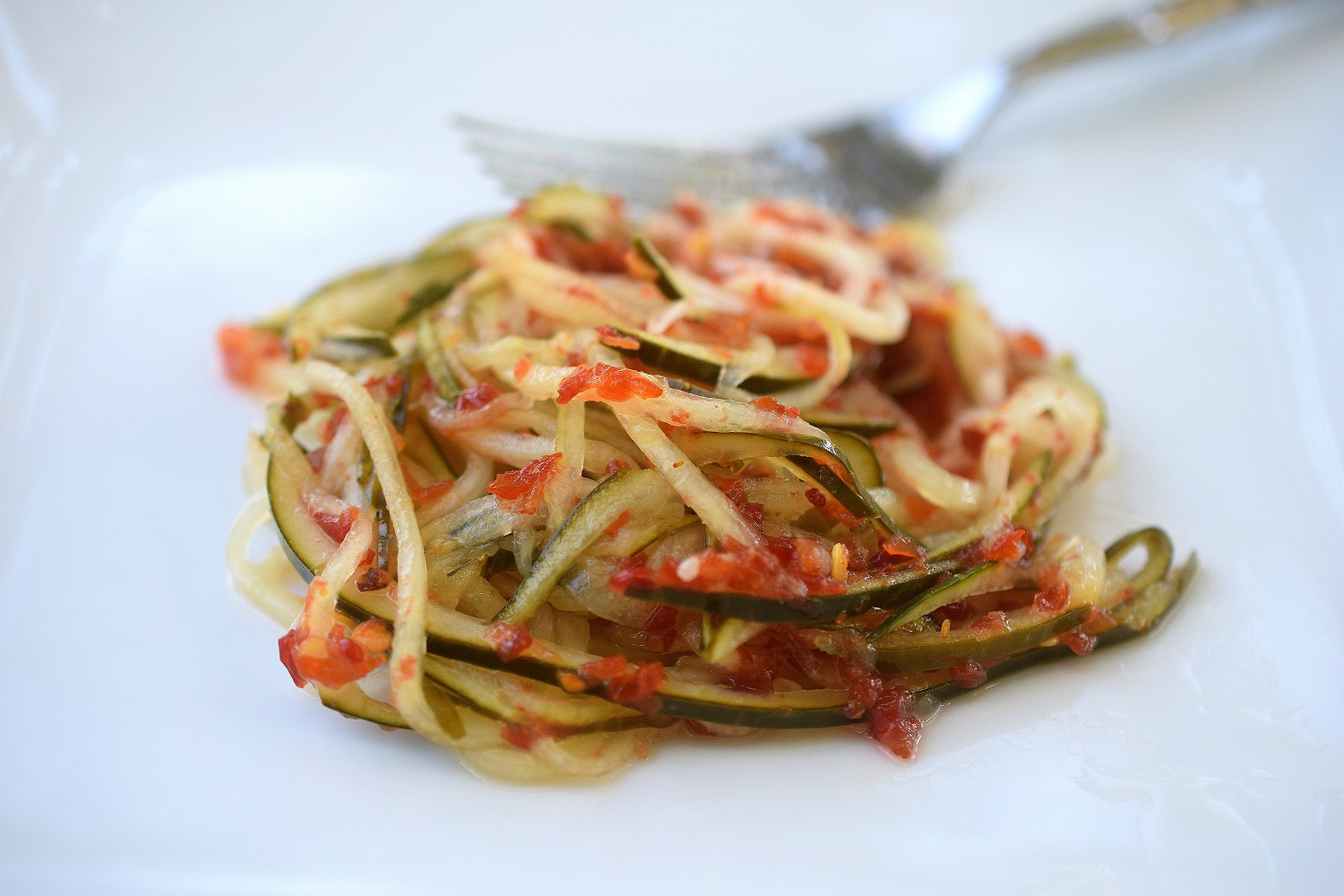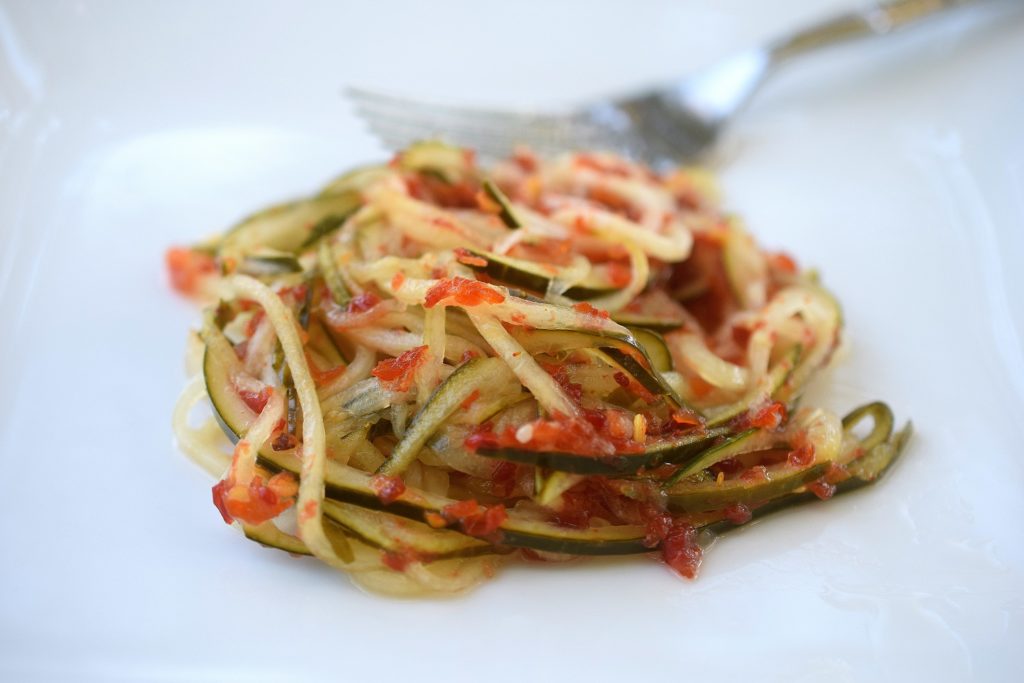 A jar of this is also a great hostess gift, it's so pretty and vibrant!! Just tie the recipe to it and there you go 🙂 And since the OXO Hand-Held Spiralizer is only $14.99 You could also do a bundle gift for someone special!
3 of my other favorite foods gifts happen to be...Homemade Bailey's Irish Cream...you will never go back to store-bought! Easy Bourbon Cherry Pie Filling...try not to eat the whole jar with a spoon...not that "I" know anything about that! ! And these deliciously easy 4 Ingredient Chocolate & Peanut Butter Candy Squares...Nom!
Enjoy!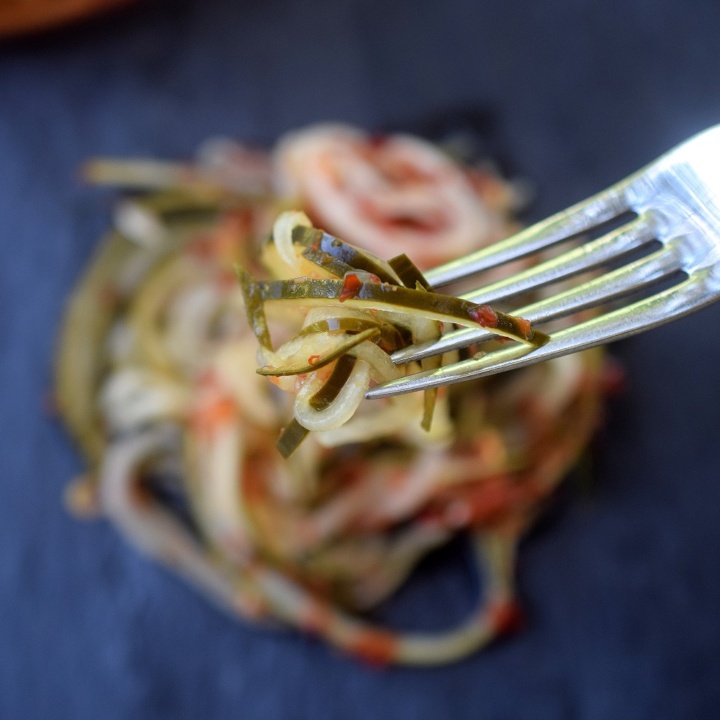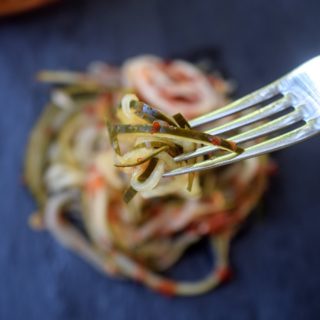 Spicy Pickled Spiralized Cucumbers
Ingredients
1 ½

cucumbers

1

cup

vinegar

⅓

plus cup 1 TBS sugar

2

TBS

chili with garlic sauce

1

teaspoon

Kosher salt
Instructions
Cut your cucumbers in half. Spiralize 2 halves, stopping occasionally to snip the spiral (so its not one huge string of cucumber).

Place spiralized cucumbers in a jar like a mason jar (about 12 ounces...depends on size of cucumber) or in a small container with a lid (pack them in).

Combine vinegar, sugar, chili with garlic sauce and salt in a small pit. Heat jut until sugar melts, stirring occasionally.

Pour over the cucumbers, until covered.

Allow to cook to room temperature, uncovered.

Cover and store in the fridge until ready to enjoy.
Notes
After the sugar melts, taste the liquid. Is it sweet enough for you? Spicy enough? You can easily adjust before you pour it over the cucumbers.
Follow me on Tik Tok for 1 minute videos