I guess by now you have realized I think about food almost all the time so I am sure it will come as no surprise that I LOVE making and gifting food gifts for the holidays!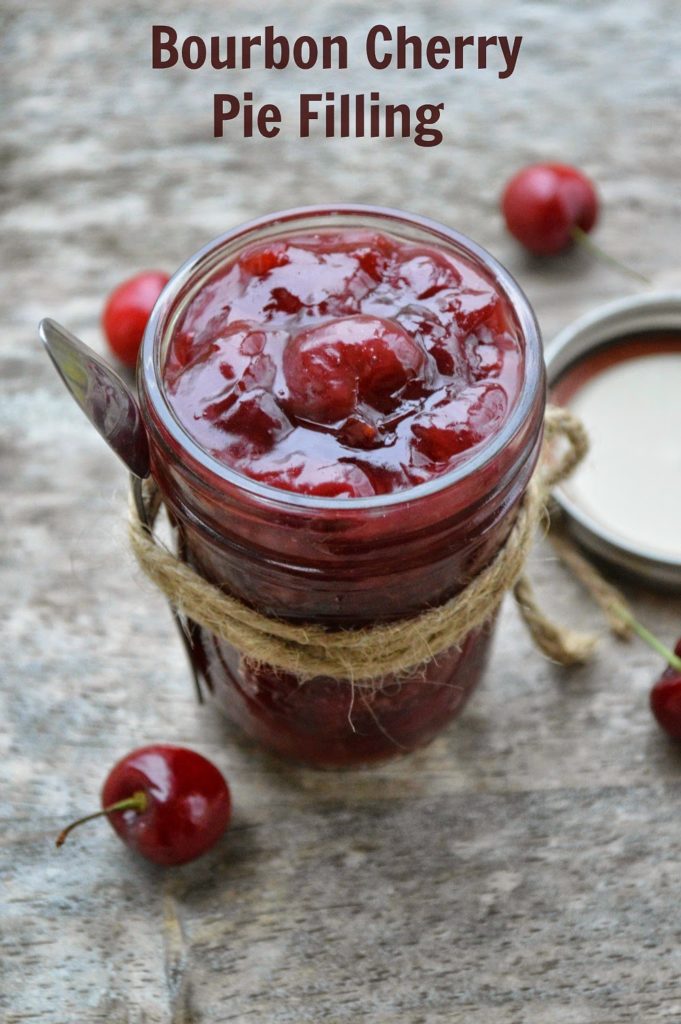 It makes me happy!
Now, I will say that once or maybe twice…especially in the beginning of this holiday tradition, I may have gone a lit-tle nuts with pulling off my vision…picture me covered in flour at 2 am, sweaty brow hair & kitchen a complete disaster and I had to go to work the next day. Yup. True story!
Since then I have learned that simple and memorable are best!
This deliciously easy Bourbon Cherry Pie Filling makes a perfect food gift! It's simple, pretty and delicious! You could use it for pie filling, to top a cheesecake, over ice cream, as a topping for English muffins or straight off the spoon (my favorite). Whatever you would use that canned pie filling for from the baking aisle of your grocer – you can use this for & more!
If you want to omit the bourbon, that's fine too – of course that is how I make it for my kiddos and speaking of the kids, this is SO simple it can be made 100% by them. My kids have always enjoyed taking control of making a few things to gift at the holidays.
Looking for more Christmas ideas? Over the next week, 25 bloggers will be sharing their creative ideas with you for recipes, decor, crafts, printables, and holiday traditions. Each day 5 new posts will go live so make sure you come back to check them out! At the end of our 25 Blogs of Christmas, we will be hosting a HUGE giveaway for a $250 Amazon Gift Card!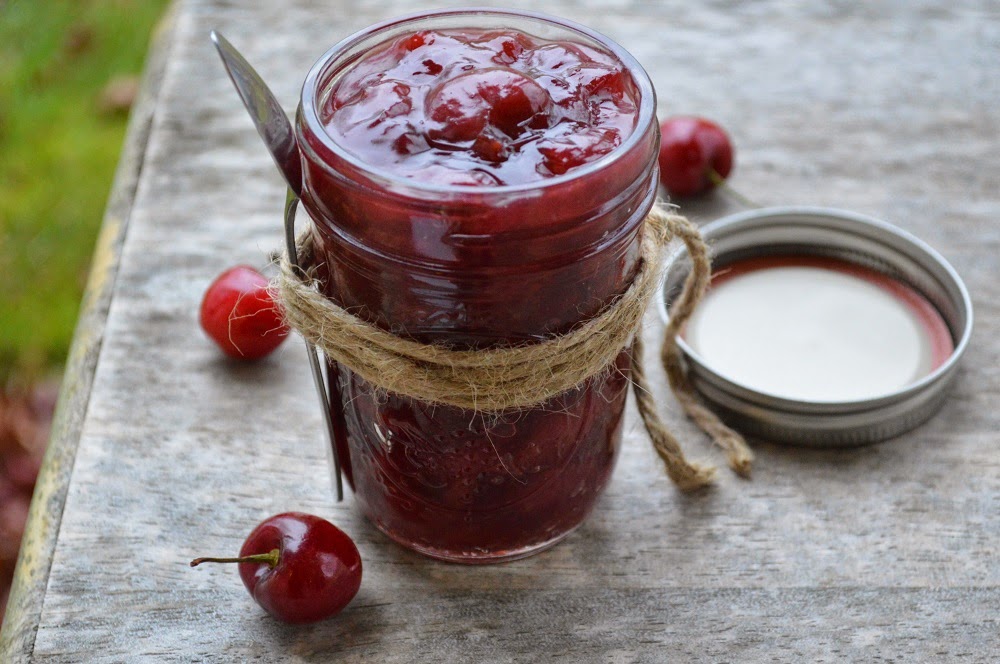 Homemade Cherry Pie Filling
4 cups of cherries
2 TBS water
1/4 cup bourbon
2/3 cup sugar
2 TBS cornstarch
1/4 tsp cinnamon
Dash of salt
Pit and halve your cherries. Place them, the water and the bourbon in a pot and over medium heat bring them to a simmer and allow the mixture to simmer for 12-15 minutes or until the cherries release their juices. Meanwhile in a small bowl whisk your sugar, cornstarch and seasonings vigorously until fully combined.
Add your sugar mixture into your cherries, stir well and return to the heat for an additional 3-4 minutes or until mixture thickens. Taste and adjust flavor to your preference. Allow mixture to cool then spoon into a large mason jar (or 2) and keep in the fridge until using. Keeps for a week in the fridge.
Colleen's Notes: If you want to omit the bourbon, substitute 3 TBS water for it and 1 TBS fresh lime juice. Also, depending on the freshness of your cherries they may yield more juice at different times of the year. If they yield a lot of juice…just simmer them a bit longer. If they don't yield enough, add in a bit more water.