If you crave a sweet treat with bubbles or enjoy sodas but really don't know what is actually IN them? It's time to take matters in to your own hands and make your own delicious & refreshing Strawberry Soda.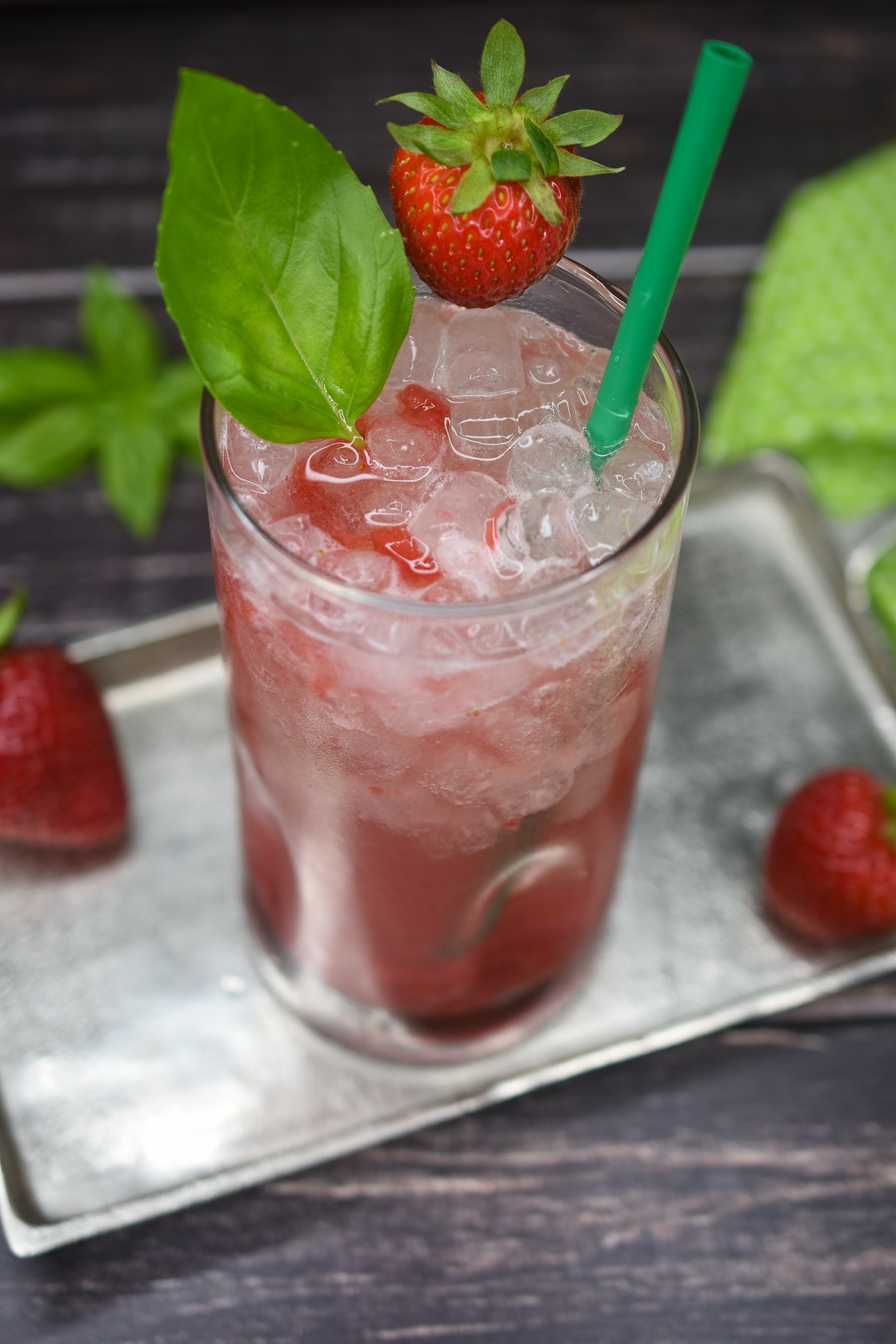 Homemade Strawberry Soda always hits the spot. And the good news is since you are cooking down the strawberries, it's fine if they are not at their spring / summer peak. BUT if they are, all the better for you!
I make homemade simple syrup all the time for both flavoring my fruit sodas (This Lime Soda recipe is what I drink on the daily). As well as for feeding the hummingbirds.
I do love those beautiful lil' hummingbirds that come visit me. They come for the good homemade stuff as well as the flowers I have planted for them. It's the little things that make me happy 🙂
Ingredients to make Strawberry Soda
Fresh or frozen strawberries
Your preferred sugar or agave or natural sweetener of choice
Club soda, seltzer water, mineral or sparkling water
Instructions
All you need to do is to turn the strawberries into a loose puree (not as thick as a jam) to mix that with your bubble water for strawberry soda is combine the cut berries, sugar and water and cook it down. Allow it to cool, puree and then store in mason jar until you are ready to make a homemade soda.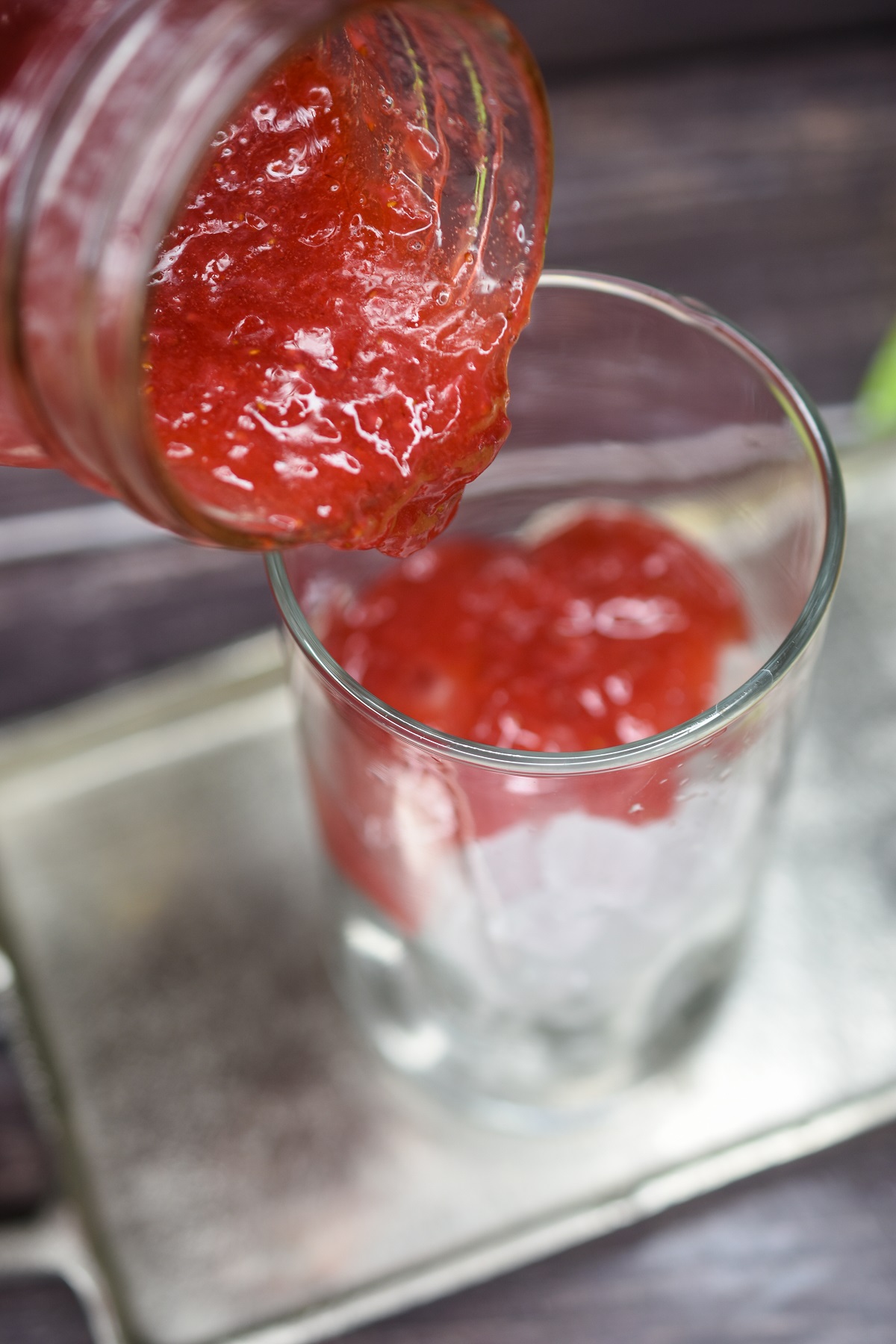 Variations
Add a half of a vanilla bean or vanilla extract for strawberry vanilla soda.
Add fresh lime for strawberry lime soda.
Combine your fruit of choice with the strawberries (like blackberries, raspberries or blueberries) for homemade berry soda.
Go crazy with your favorite fruits and come up with your own combination. Mango-strawberry, pineapple-strawberry, etc.
Add in some heavy cream and you'll have an Italian Strawberry Cream Soda
Make it a cocktail by adding vodka. Muddle fresh strawberries and basil add the puree, vanilla vodka and sprite (or simple syrup) or club. mmmm!
Tips
Clean your berries before beginning. Be sure to cut off any leaves, white areas and rotten areas. Slice your berries into small chunks.
Allow mixture to fully cool before blending. Use immersion blender or blender for pureeing.
If too thick, add in a bit of water.
Depending on how sweet the berries are, will determine how much sugar to add. Start with less and go from there as you taste and adjust.
Make this as sweet or as tarty as you enjoy.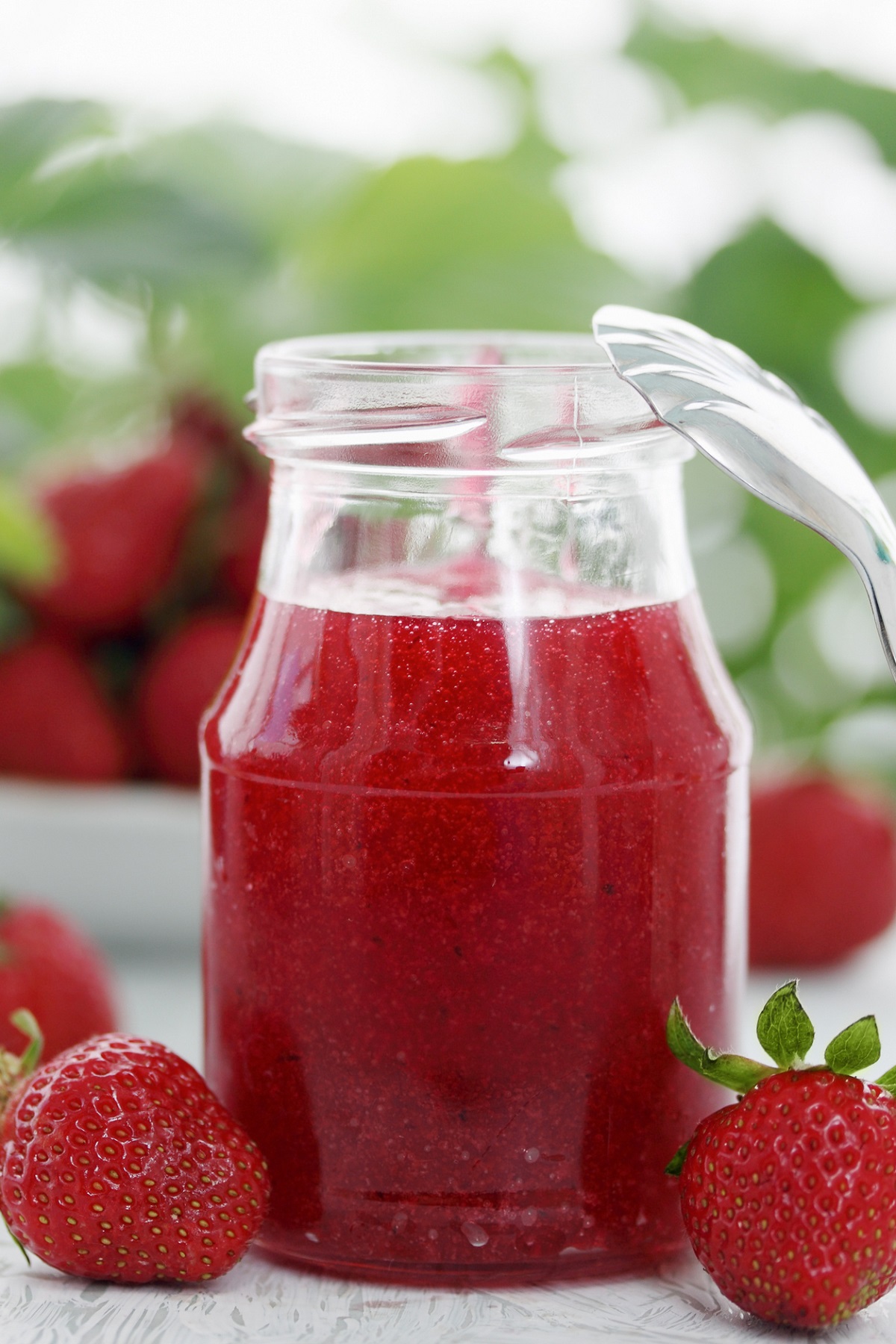 Storage
Store in refrigerator for 2-3 weeks in a sealed mason jar (since you cook the berries with sugar, the sugar helps preservative it) If using alternative sugars, do a little research..
Freeze in ice cube trays for longer storage (up to 6 months).
DIY Recipes you may enjoy