What do you do when you get a sudden irresistible craving for something chocolate or something sweet? How about a 3 Minute Mug Brownie?? Sometimes food needs to be just that easy!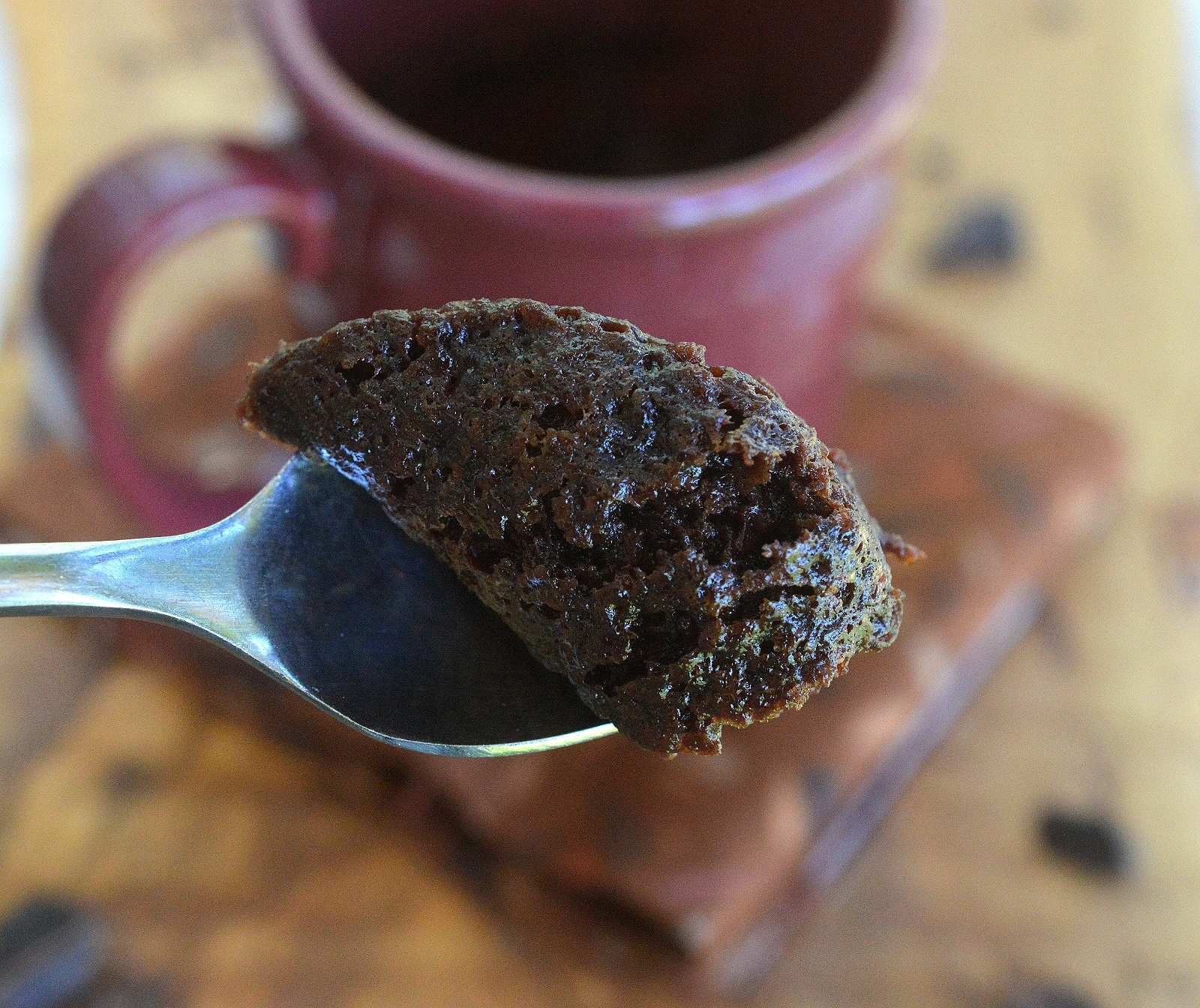 Yes! Yes, you can satisfy a sweet craving in the best way! A decadent 3 Minute Mug Brownie hits all the notes of warm chocolatey goodness! It's sweet, rich and just enough to hit the "spot"! Today I am once again teaming up with ACME Markets to share news about their Stock Up Sale and contest to win groceries for a year! They have graciously sponsored this post, which allows me to keep doing what I love…Create & share recipes!
All you need are 5 minutes and just like that you enjoying your 3 Minute Mug Brownie! The best part is that you can mix, cook and eat all in the same mug! That's a big win in my world!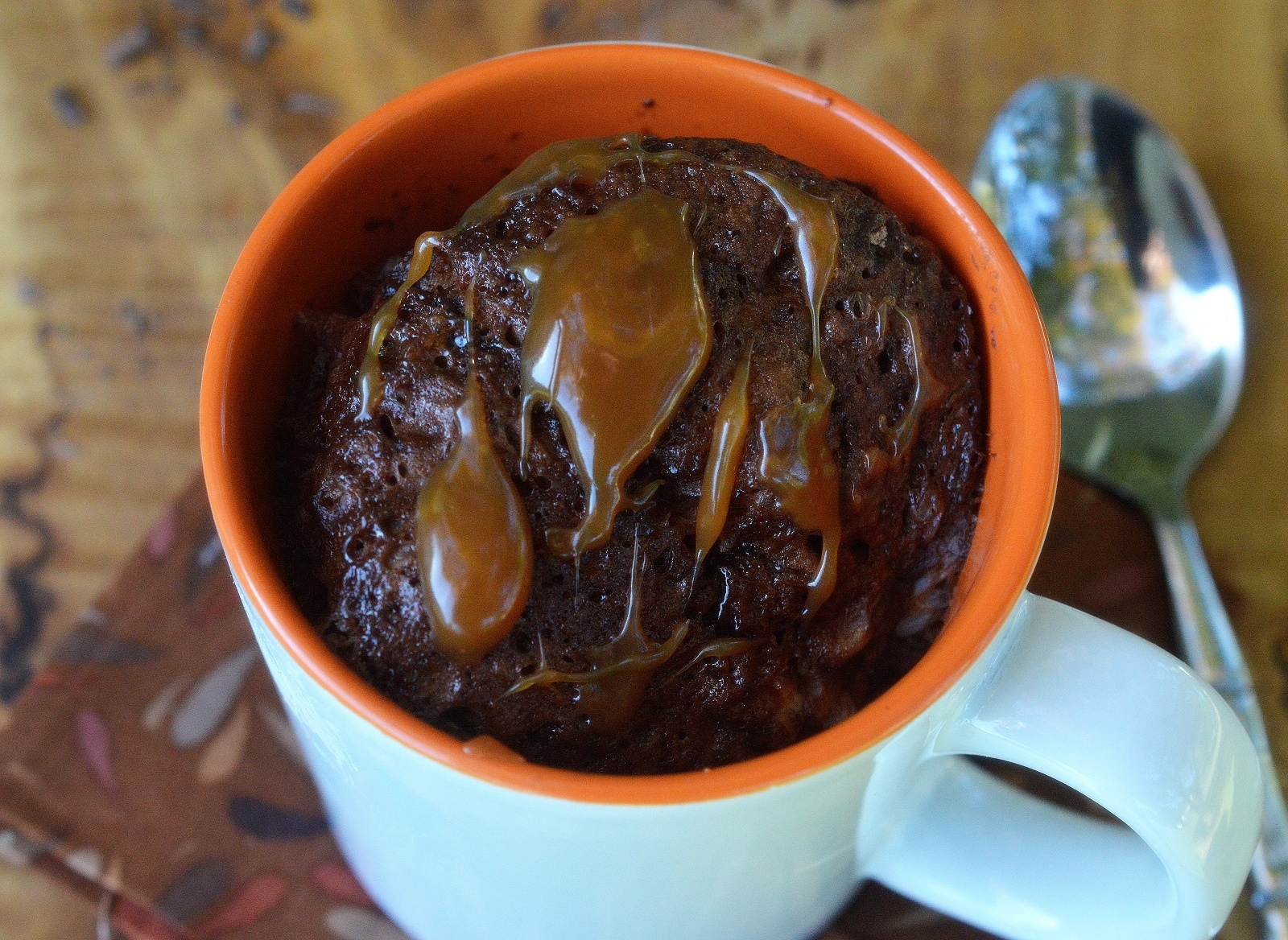 Add your ingredients, mix, and then microwave for 90 uninterrupted seconds, after that all you need to do is grab a spoon and dig in. Now you may have come across images of a Mug Cake that is to the top of a mug.
A Mug Cake may be good…but let me tell you, a Mug Brownie is better! No icing necessary, just warm, fudgy (or cakey…you decide) goodness! I tested and tested out this recipe, I made it with egg and without, with vegetable oil, grapeseed oil and coconut oil. I made an Oreo cream cheese topping for it, I added chocolate chips and coconut chips. In the end, a straight up 3 Minute Mug Brownies the way to go, no garnish necessary, I did, however, enjoy a sprinkling of shaved coconut on top for a little crunch and my kids added caramel. If you are a chocoholic like my husband, mother, and sister, go ahead and drizzle a lil' hot fudge over-top.
Lucky for me that ACME Markets is in the midst of the Stock-up Sale with all the recipe testing I do! I know I can count on them to provide some serious savings. It's time to look for your favorites and stock up! While you are at it, ACME Markets is having a contest! Someone is going to win groceries for a year!! Can you imagine that?? Read on to see how easy it is to enter.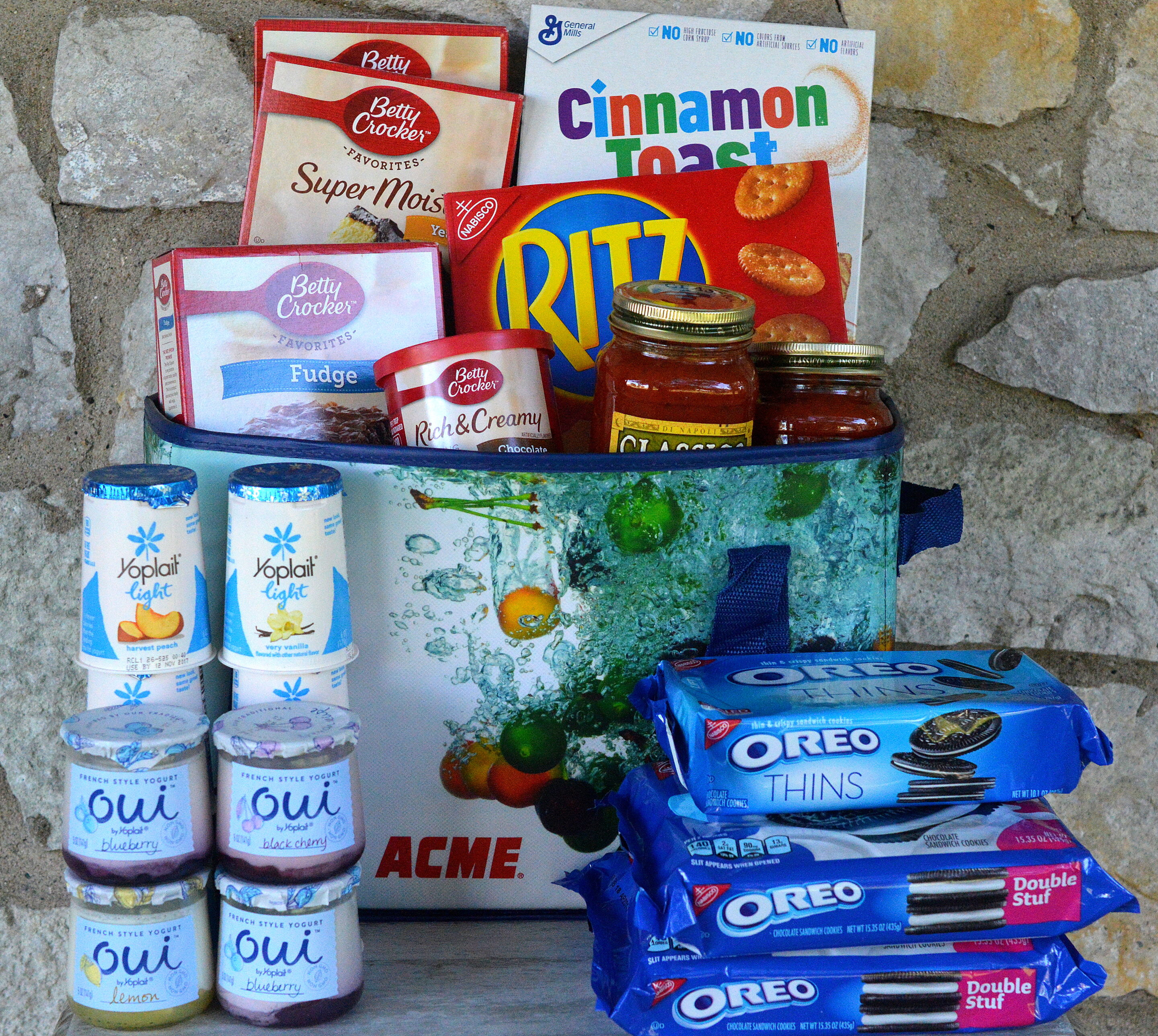 Shopping at ACME Markets during the Stock Up Sale means I can get all my favorite staples from General Mills, Coca-Cola, Kraft and Nabisco at a great value. My daughter and niece are crazy for both Oui™ by Yoplait® Yogurts and Yoplait® Vanilla and Peach yogurts; I can't keep the fridge full. They eat them every day at least once.
Wait till they see how many I bought this time, lol! My son loves Cinnamon Toast Crunch™ and he is a brownie-aholic! The kid has never liked cake of any kind, I always make him a brownie cake…Betty Crocker™ Brownies are a part of the sale and contest, so yea for me! Betty Crocker has a variety of brownie mixes, you can get one with a caramel packet or a chocolate packet and easily amp up your 3 Minute Mug Brownie a bit.
I found all of these great products at my local ACME, they – be sure to check out these great products at your local Albertsons Companies grocery stores including Albertsons, Safeway, ACME Markets, Jewel-Osco, Vons, Pavilions, Randalls, Tom Thumb, Shaw's, Star Market, United Express, United and Carrs/Safeway. Download your local store's app for all the best savings!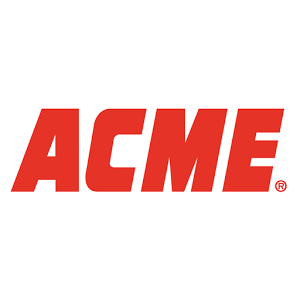 Who is feeling lucky?? ACME Markets is giving away groceries for a year to one lucky winner. Between 10/4-10/19, show them how you how you stock up your pantry and share a photo of how you've loaded up with your favorite items, including those below, from #StockUpSale2017. Entry is as easy as 1-2-3:
All you need to do to enter is take a photo featuring two or more of the participating Stock Up Sale products below. Share the photo on Twitter or Instagram or at the contest site by 10/19. Use #StockUpSale2017 and #Sweepstakes in your caption and complete entry form. For official rules and details, visit the sweepstakes page.
Participating products include: Honey Nut Cheerios™, Cheerios™ 8.90oz, Cinnamon Toast Crunch™ 12.20oz., Progresso™ Traditional, Rich & Hearty, Reduced Sodium, Light Soup, Vegetable Classic, selected varieties 18-19oz, Nature Valley™ Granola Bars 7.44oz-8.44oz, Yoplait® Traditional Yogurt, 4-6oz, selected varieties, Oui™ by Yoplait® Strawberry French Style Yogurt 5oz., Annie's™ Natural Mac & Cheese 6oz; selected varieties, Old El Paso™ Shells, Totino's™ Pizza Rolls 15ct, Totino Party Pizza 9.8-10.4oz, selected varieties, Betty Crocker™ Hamburger Helpers, 4.7-8.7oz, selected varieties, Betty Crocker™ Fruit Snacks, 4.5-8oz, selected varieties, Chex Mix™ 8-8.75oz, selected varieties, Betty Crocker™ Super Moist™ Cake Mix, 15.25 – 16.25oz., select varieties, Betty Crocker™ Whipped Frosting, Milk Chocolate 12oz., Betty Crocker™ Brownie Mix, Chocolate 18.40oz., Pillsbury™ Apple Toaster Strudel™, 6ct., 11.70oz., Coca-Cola MiniCans, Dasani Sparkling Black Cherry, Classico Tomato Basil, Heinz Ketchup, OREO 14.3 oz, & Ritz 13.7 oz.
Thanks again to ACME Markets for sponsoring this post, good luck in the contest!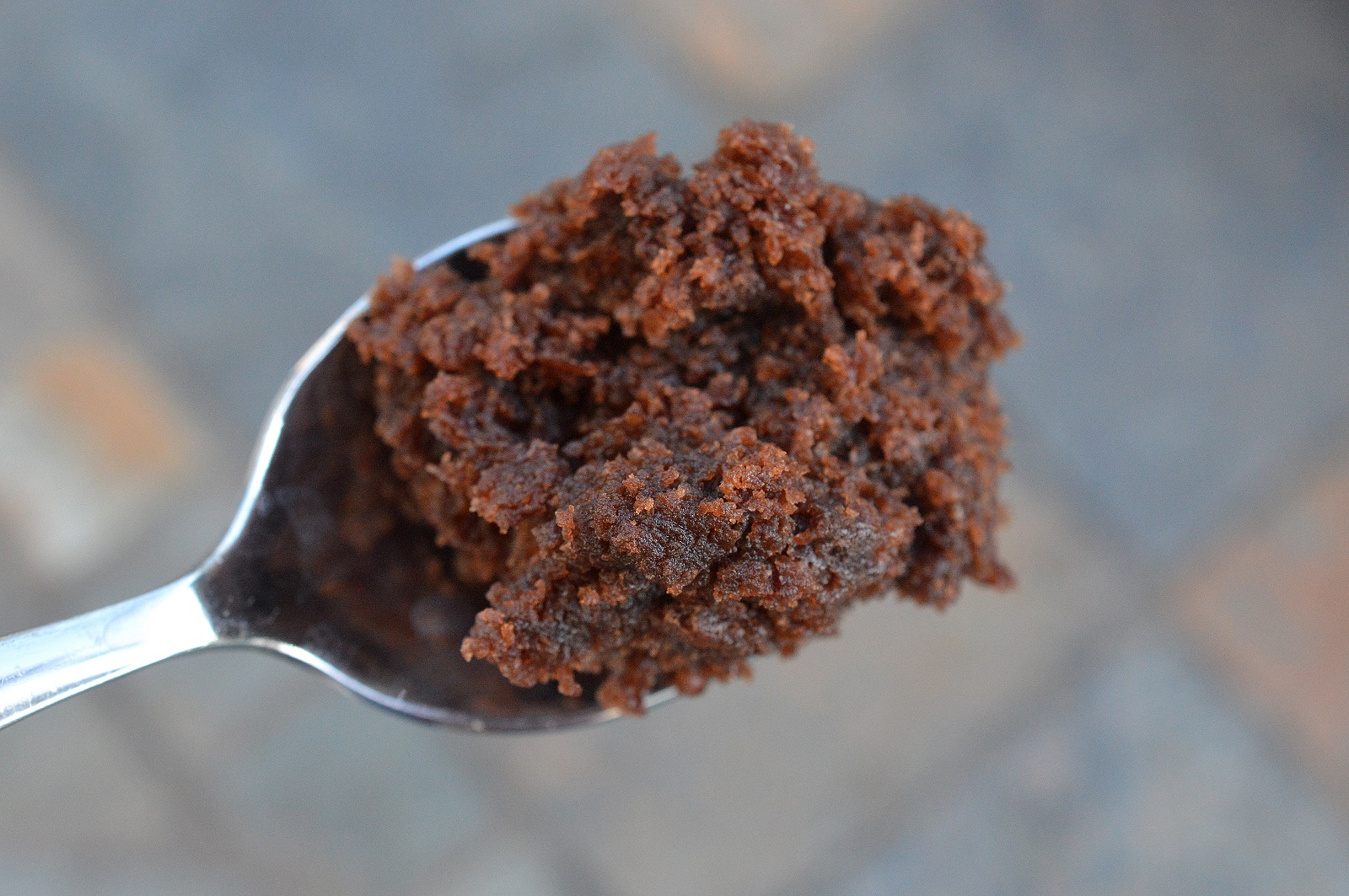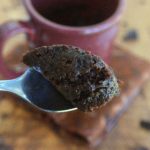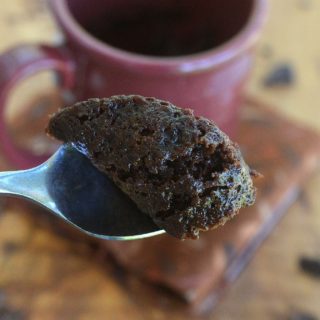 Print Recipe
3 Minute Mug Brownie
Ingredients
9

TBS

Betty Crocker Fudge Brownie Mix

1

egg

whisked

1

TBS

grapeseed or vegetable oil

Optional garnish: Coconut flakes

shaved chocolate, chocolate chips, caramel, whipped cream or ice cream
Instructions
TBS Betty Crocker Fudge Brownie Mix

<g class="gr_ gr_155 gr-alert gr_gramm gr_inline_cards gr_run_anim Punctuation only-del replaceWithoutSep" id="155" data-gr-id="155">egg,</g> whisked

TBS grapeseed or vegetable oil

Optional garnish: Coconut flakes, shaved chocolate, chocolate chips, caramel, whipped cream or ice cream
Enjoy!