It's the holiday season- and to my family, that means lots parties, good food, and even better times! One of the most requested appetizers I serve or bring to gatherings is this… it's the BEST Hot Onion Dip around. Bonus: all you need are 5 ingredients! Trust me when I say… bring copies of the recipe with you; people will be asking for it!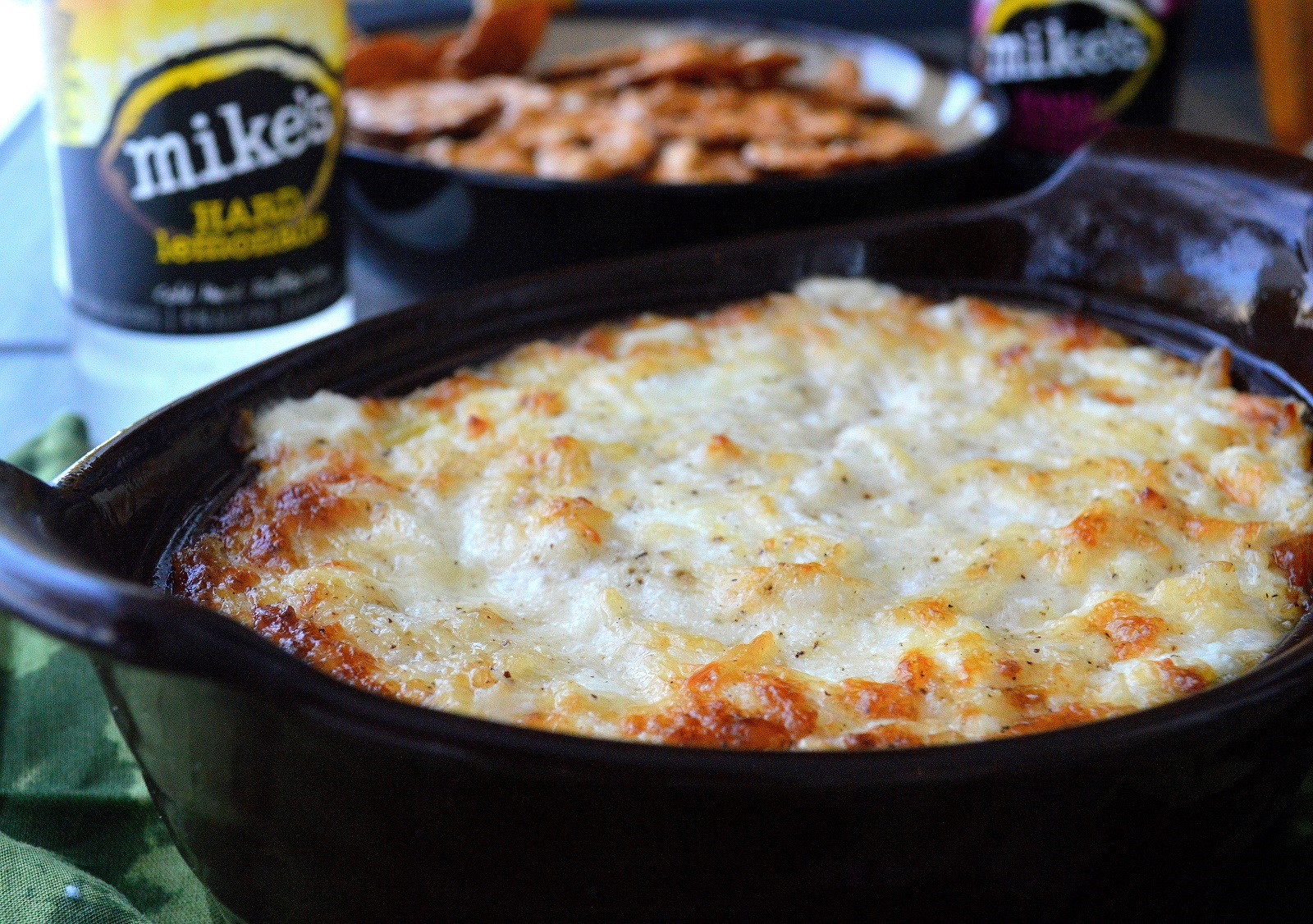 This really is the BEST Hot Onion Dip! I have been making it for years and years!  You will not be able to stop eating it. One taste and your family and friends will start making this…really! Collectively, this is probably the most commonly made appetizer recipe by the people in my circle of life! People typically have all 5 ingredients on-hand, so when you get quick notice of a party or someone pops by…Boom! This Hot Onion Dip will be your go-to recipe!
Thanks to Mike's Hard Lemonade for sponsoring this post. All opinions are mine alone.
Who knew that when I had my first sip of Mike's that years later we would be partnering up together!  I can vividly remember my first Mike's Hard Lemonade.  My boyfriend (now husband) showed up one day with a 6-pack of it and said, "Col, I think you're going to like this!" He was right, I was smitten. Years ago my go-to drink was lemonade and vodka.  I'd literally lug it around with me because I was just about the only one who didn't like beer. Once I discovered Mike's Hard Lemonade my life got much easier. All I had to do was grab a 6-pack!  From the original Lemonade flavor to the Black Cherry, Watermelon, Mango, Strawberry Lemonade, or one of the other flavors. They are all delicious!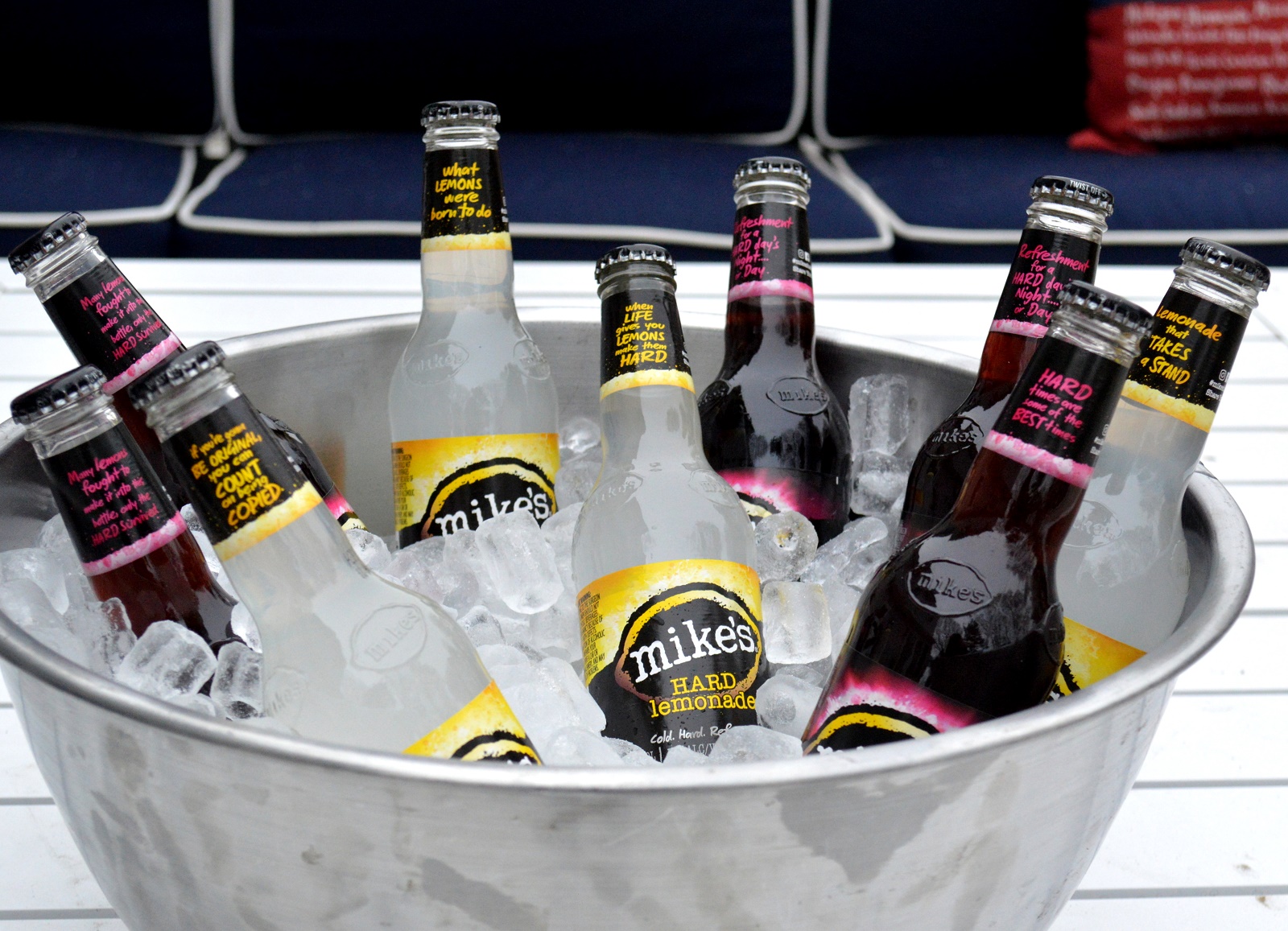 I captured a little pre-game fun in this video!  My friend's brothers and friends came to town to go the Army-Navy Game in Philly. One was from Florida, one from Tennessee, and the two from North Carolina. The day before the game a bunch of us hung out, caught-up, and talked trash about who was going to win. They were all army… and me, I was rooting for Navy (since my dad is a Navy man). In spite of those differences, the one thing we could all agree on was how good this Hot Onion Dip was and how refreshing and delicious Mike's Hard Lemonade is! Cheers to the Army for the win, it was so close… (but Navy will get you next year)!
This was some effortless entertaining: the easiest dip ever, another super delicious app, and a few 6-packs of Mike's Hard Lemonade! That's how you do it! What's your favorite flavor??
MIKE'S IS HARD. SO IS PRISON. DON'T DRIVE DRUNK® PREMIUM MALT BEVERAGE ©2017 MIKE'S HARD LEMONADE CO. CHICAGO, IL  Thanks again to Mike's Hard Lemonade for sponsoring this post and for being so darned delicious!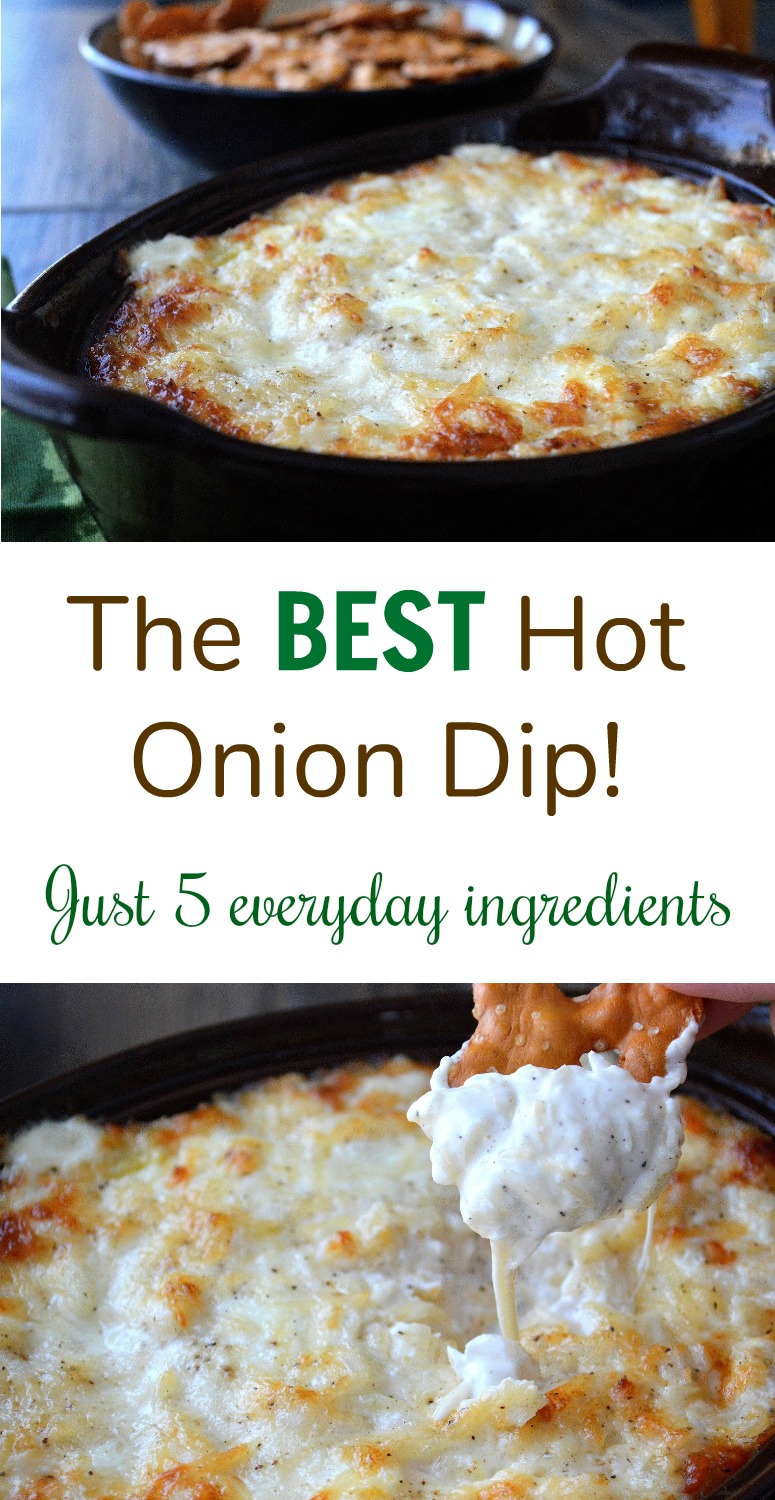 The BEST Hot Onion Dip
Author:
Colleen Kennedy (from White on Rice Couple)
Ingredients
1 8oz package of cream cheese, softened (as a gal from Philly, I adore the one and only Philly Cream Cheese)
1 cup mayo
1 cup shredded Parmesan cheese
1 medium Vidalia onion, diced (about a heaping cup full)
1 tsp pepper
Serve with pretzels, slices of crusty bread, or crackers
Instructions
Preheat oven to 375 degrees. Combine all the above in a bowl and mix until smooth.
Scrape into a baking dish. Bake for about 20-25 minutes or until the top browns – the browner it gets the more flavorful it will be.
Note: Don't cook at higher than 375 degrees or you run the risk of separating your cheese which will make the dip greasy. For best results, don't use low-fat anything. When making this Hot Onion Dip, you've got to live it up!