How about a whiskey cocktail with a springtime twist? This Blueberry Old Fashioned is a fun change from the original.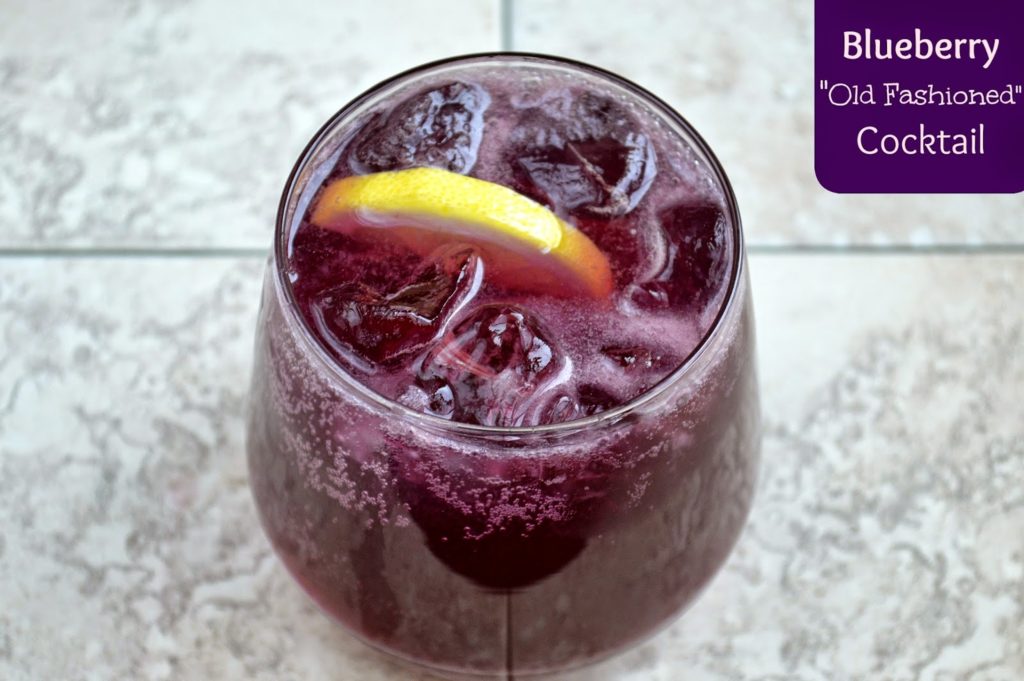 Growing up, alcohol only made an appearance when my parents had company over for a fun Saturday night game of Stratego, a BBQ or a special occasion that called for a party. Whiskey was always their spirit of choice.
Manhattans were the go to drink of both my father and grandmother. As a matter of fact my grandmom passed away at 102 last year and up until then end she enjoyed a Manhattan or two when the occasion allowed. Loved that! At her celebration of life luncheon, we all held a Manhattan high and toasted her to her long life and legacy...a fitting & fun goodbye for a life well lived.
Whiskey sours were always flowing at parties. Either my dad or my Uncle Roy would man the blender and keep them coming! My Uncle Roy would slide me a sip or two of that icy cold frothy delight...they were SO delicious and I still have a special place in my heart for them!
My Great Uncle Frank was the most dapper man I ever knew...always in a suit, vest and hat...always!
He and his wife Jessie never had children and as a result they traveled everywhere, enjoyed good food, good drinks and good friends. When my Uncle Frank was in his 80's and 90's and would come for dinner, he would push a brown bag into my dad's hands when he arrived (or into my hands later when I had my own place) and say "here's some chocolate cake". In the bag was a top of the line bottle of whiskey...usually accompanied by a $100 bill.
That one line still makes me smile and I now find myself using it every so often when I slide someone a bottle. Funny what memories a food or drink can elicit, isn't it?
Give this Blueberry Old Fashioned a try!
Here is a fun fact about the booze I used in this cocktail: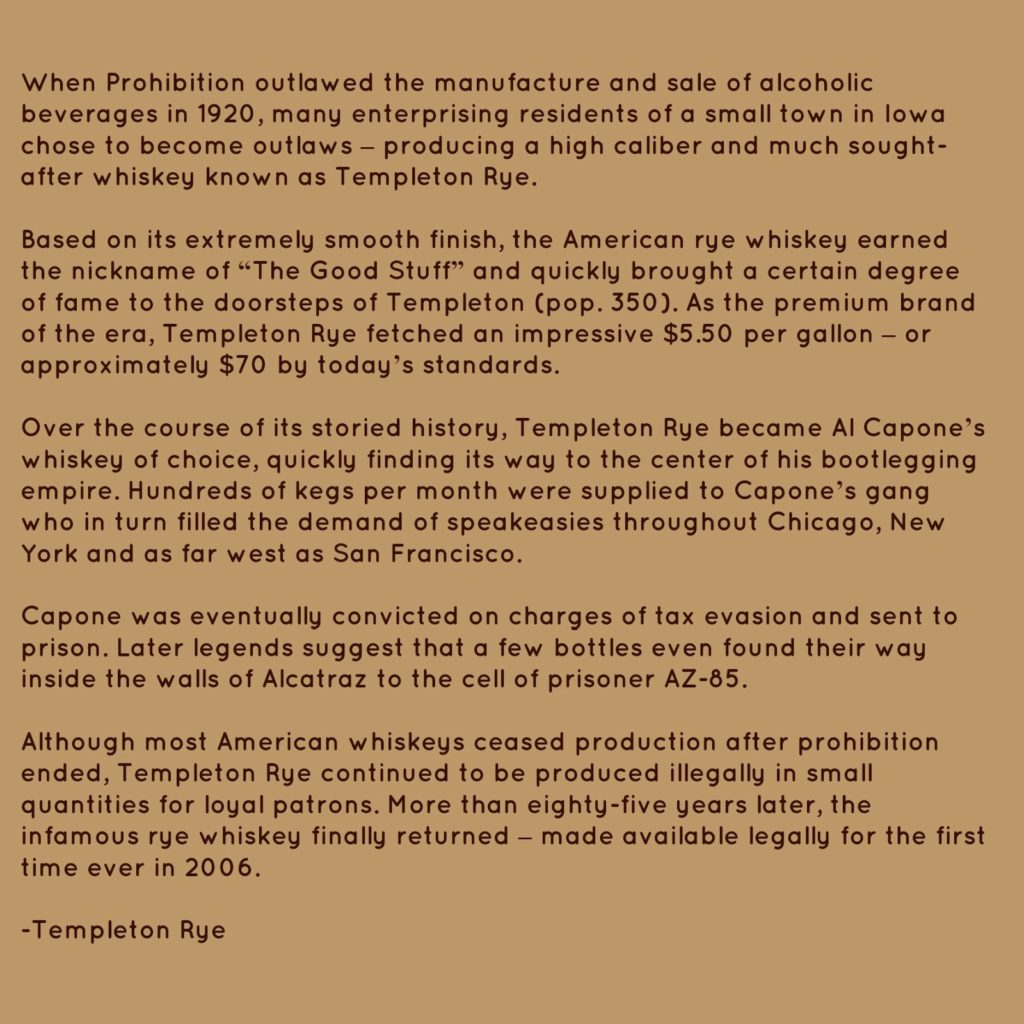 If you enjoy the taste of whiskey and are looking for something a little lighter than straight up whiskey try my Blueberry Old Fashioned Cocktail featuring Templeton Rye is as delicious as it is fun, give it a try!
And when my husband did get at the Templeton Rye...he loved it so much (on the rocks) that he said I wasn't getting the bottle back until it was empty. Hmmmph!

You may also enjoy this Cranberry Moscow Mule, Fresh Peach Moonshine or Classic Margarita's By The Pitcher.
Cheers!
Blueberry Old Fashioned Cocktail featuring Templeton Rye Whiskey
Ice
2 oz Templeton Rye Whiskey
4 oz blueberry simple syrup
1 TBS fresh squeezed lemon
Club soda
Fill a 12 oz glass with ice, pour in whiskey, blueberry simple syrup and lemon. Give it a stir and top with club soda, stir again and enjoy.
As with any cocktail, adjust the strength, sweetness and flavors of the drink to make it your own.
Blueberry Simple Syrup
2 cups water
1 pint blueberries
1 cup sugar
Combine all ingredients in a small pot, bring to a boil, reduce to a simmer and continue simmering about 5 minutes more or until the blueberries have popped. Allow the syrup to cool completely, strain the syrup and place into a sealed jar until ready to use. Store in the refrigerator 7-10 days.
Cheers!