When watermelon is at its peak, I can never get enough of it. For something different, I decided to make a Grilled Watermelon Salad with Honey Lime Vinaigrette.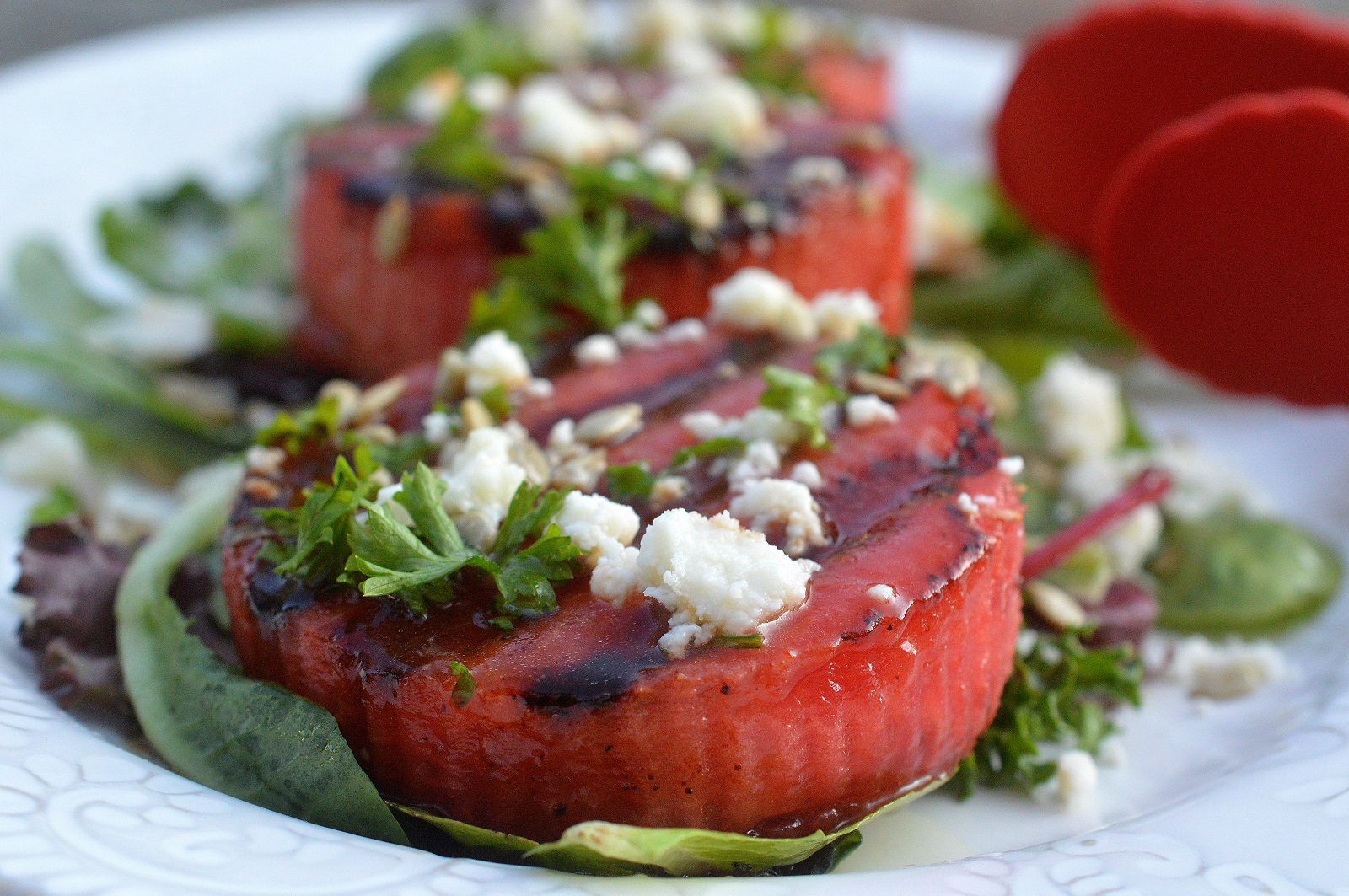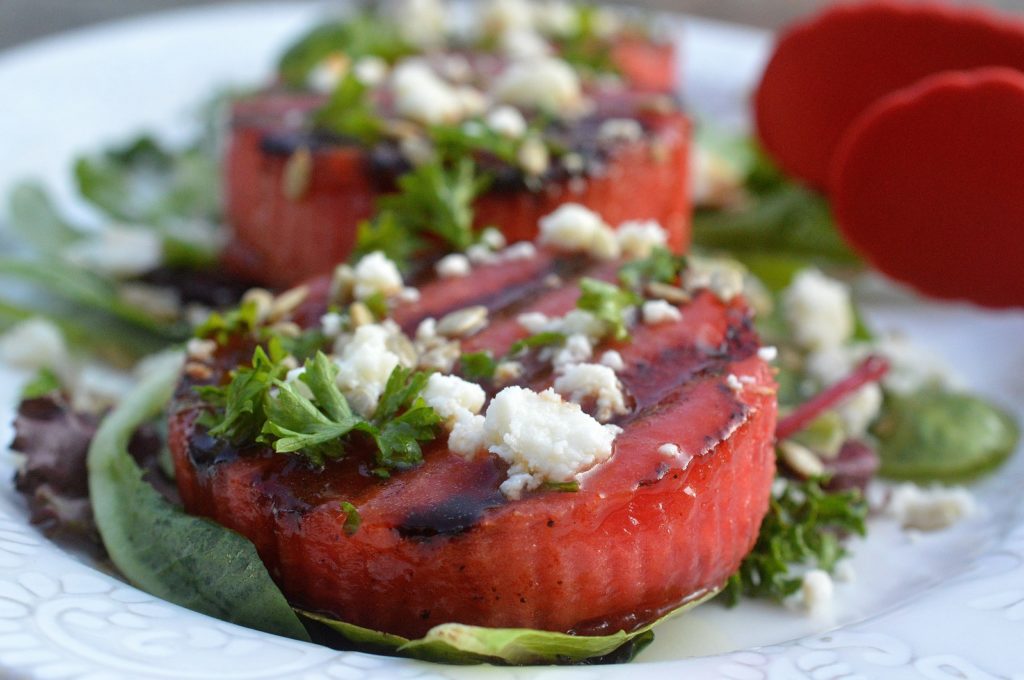 Watermelon is perfect on its own, especially when it's prime watermelon season. However you can do so much more with it. From watermelon salsa, to watermelon cocktails to watermelon pizza and beyond, this mega-fruit is more versatile than many people realize!
I was excited to team up with PotsandPans.com to create a recipe and decided that since I have been eating watermelon every chance I can get, that it would be just the thing! I cut out some thick watermelon "steaks", flavored them with an easy homemade sweet and spicy rub, threw them on the grill then drizzled them with a Honey Lime Vinaigrette. Y-U-M!

I also served grilled chicken and Asian Noodles and we had our selves a great al fresco meal! I am in love with the gorgeous bowl and platter that I selected to use in this post from PostandPans.com!  They are SO pretty!! Pictured are the BonJour Platter and Serving Bowl, which I think are both reasonable priced, I can't wait to see what other meals I cook up and serve in these pieces in the years to come!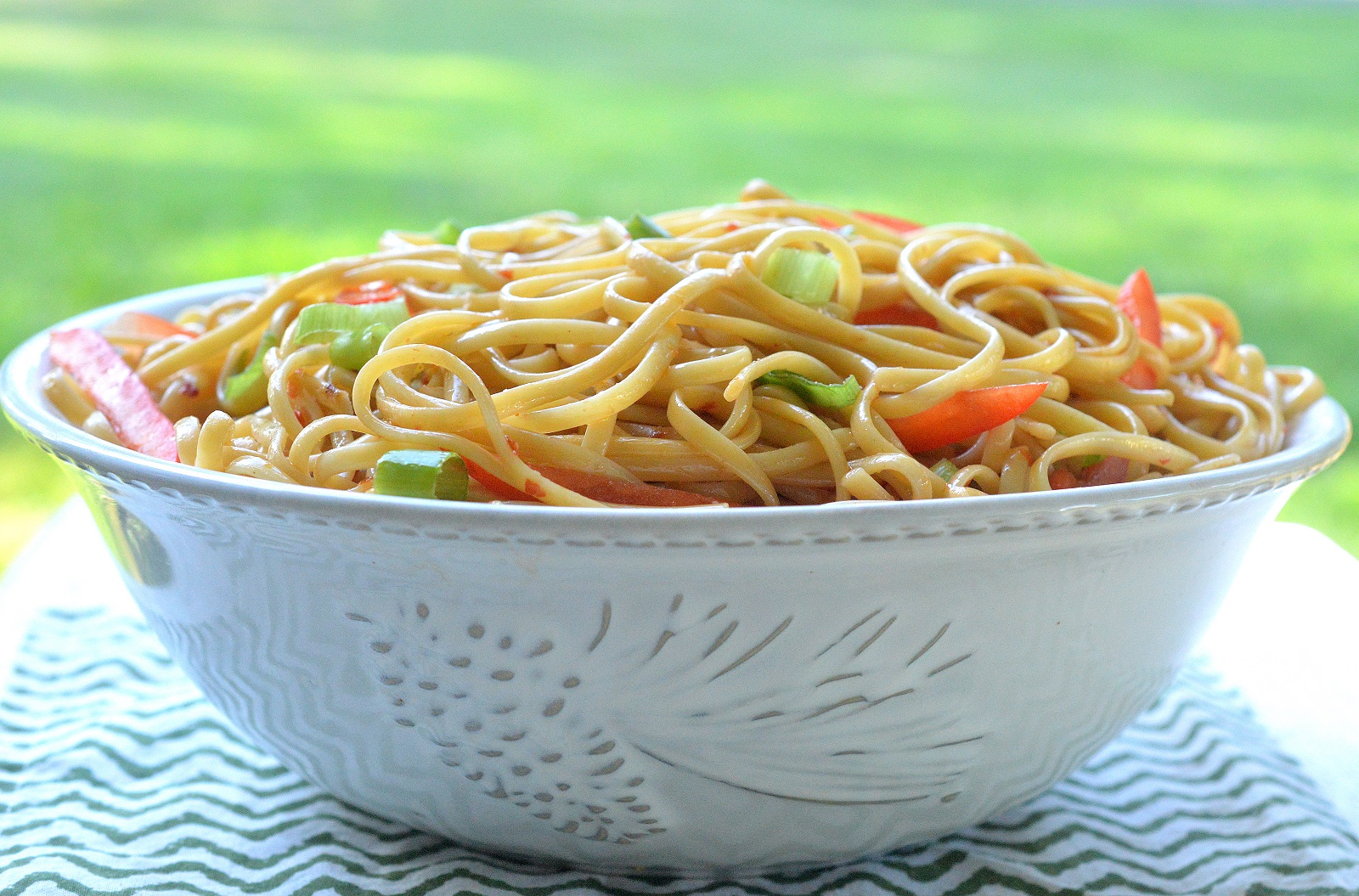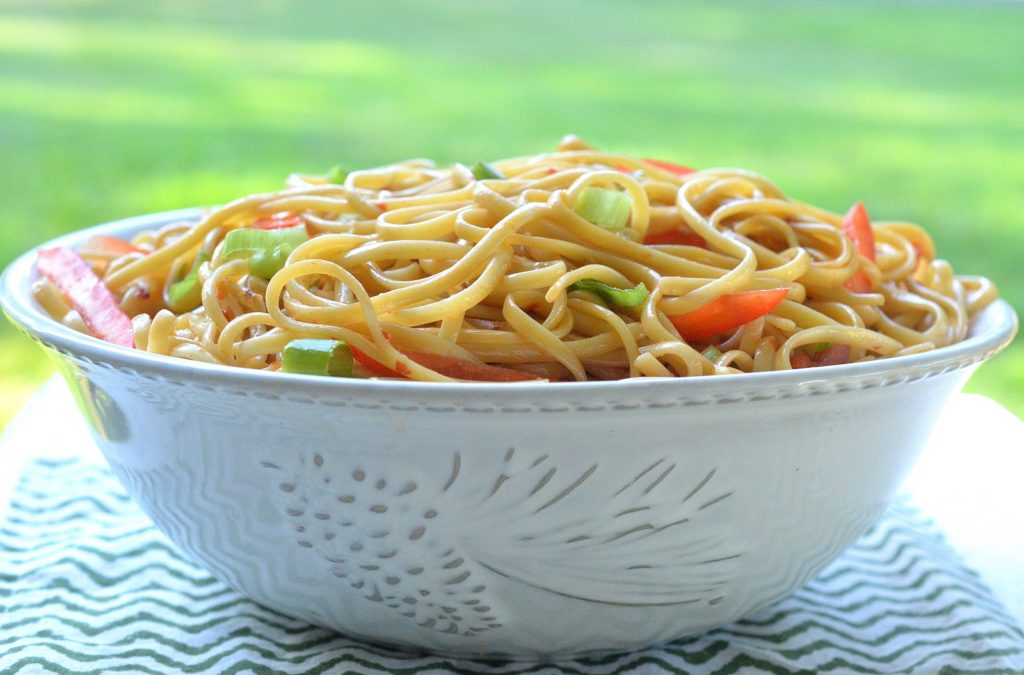 This Grilled Watermelon Salad with Honey Lime Vinaigrette was a hit and something I will be making a few more times before the season is over. It's easy, light and refreshing...Plus its "different" and my friends and family love to try different! Get the recipe HERE.
Making the rub is simple. Let your watermelon kiss the grill just long enough for some nice char marks then top it with a cheese you will enjoy (like Feta or crumbled Goat cheese or even Cojita cheese). You can make this Grilled Watermelon Salad as simple or as robust as you wish. I am a crazy-person for Balsamic Glazed and put it on many things (I seriously could drink it).  If I had been making this for just me...it would have been on there, however the kiddos are not a fan...yet!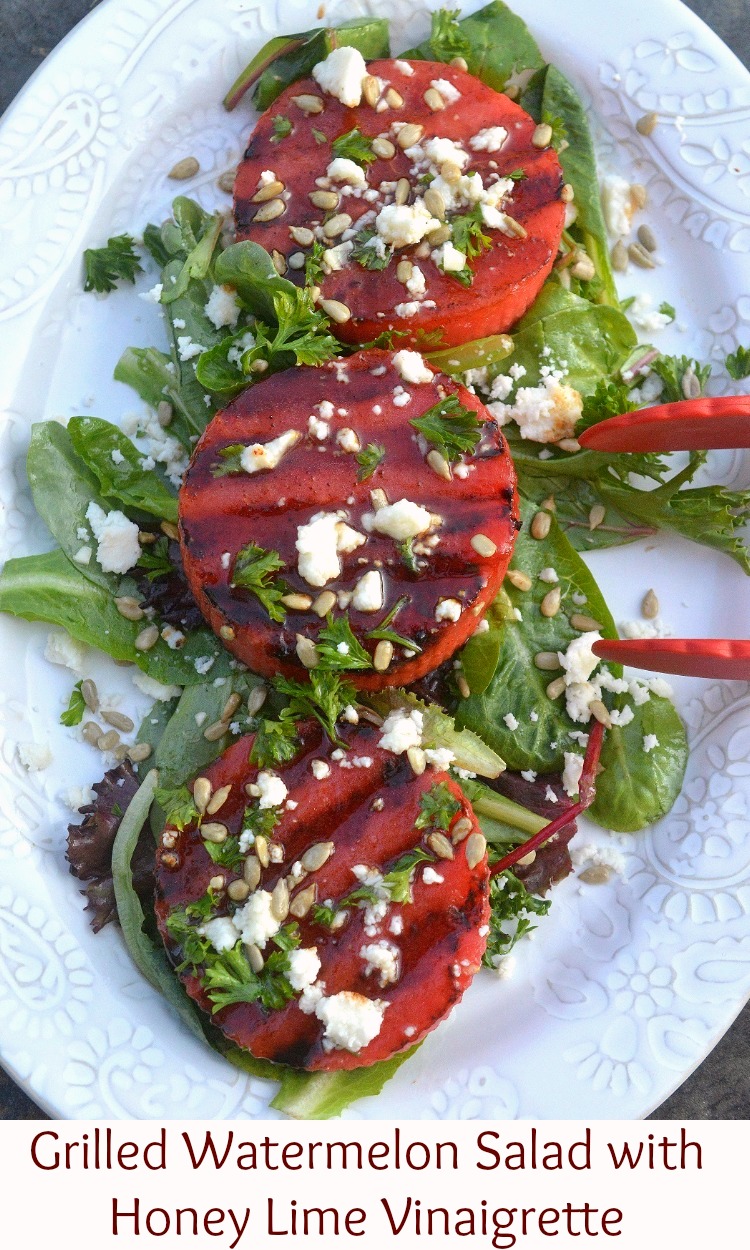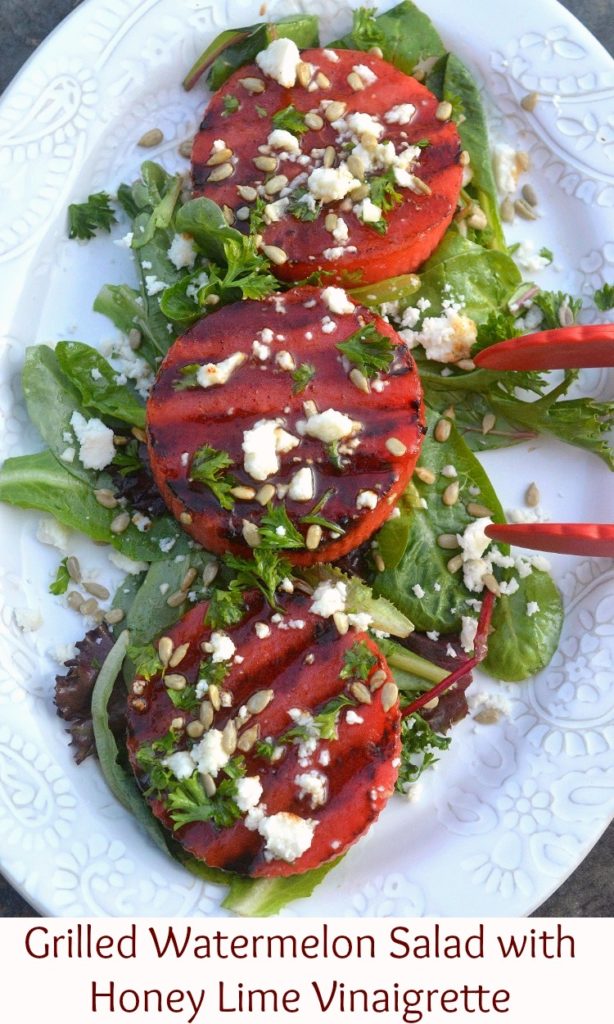 CLICK HERE for the recipe for the Grilled Watermelon Salad over on PotsandPans.com.
PotsandPans.com is a fantastic online store where you will find fabulous, functional key pieces for both your cooking, entertaining and gift-giving needs. They seem to add to their inventory daily, I see so many things I want to order (is it too early to start my Christmas wish list??)!
Potsandpans.com carries quality brands like Anolon, Farberware, Circulon, Cake Boss, Rachael Ray and so much more. From pots and pans to knives, serving pieces, cake decorating necessities and convenient kitchen tools like these "Lazy" Tongs that clip right onto your pot, pan or bowl from Rachael Ray, you are going to find what you are looking for.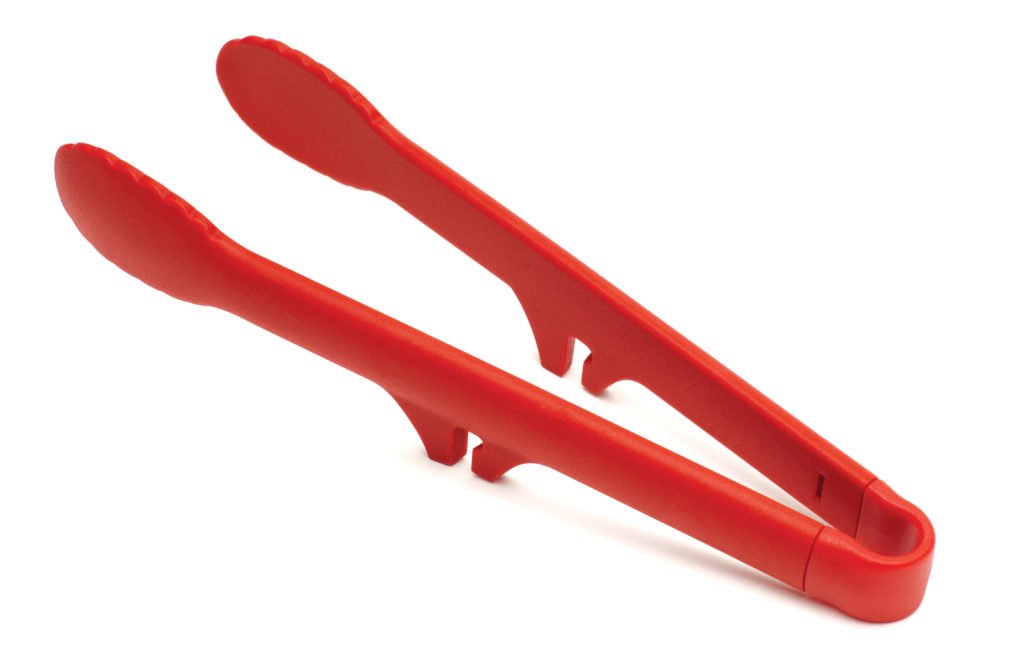 This precise Anolon Santoku Knife that made cutting my peppers a snap.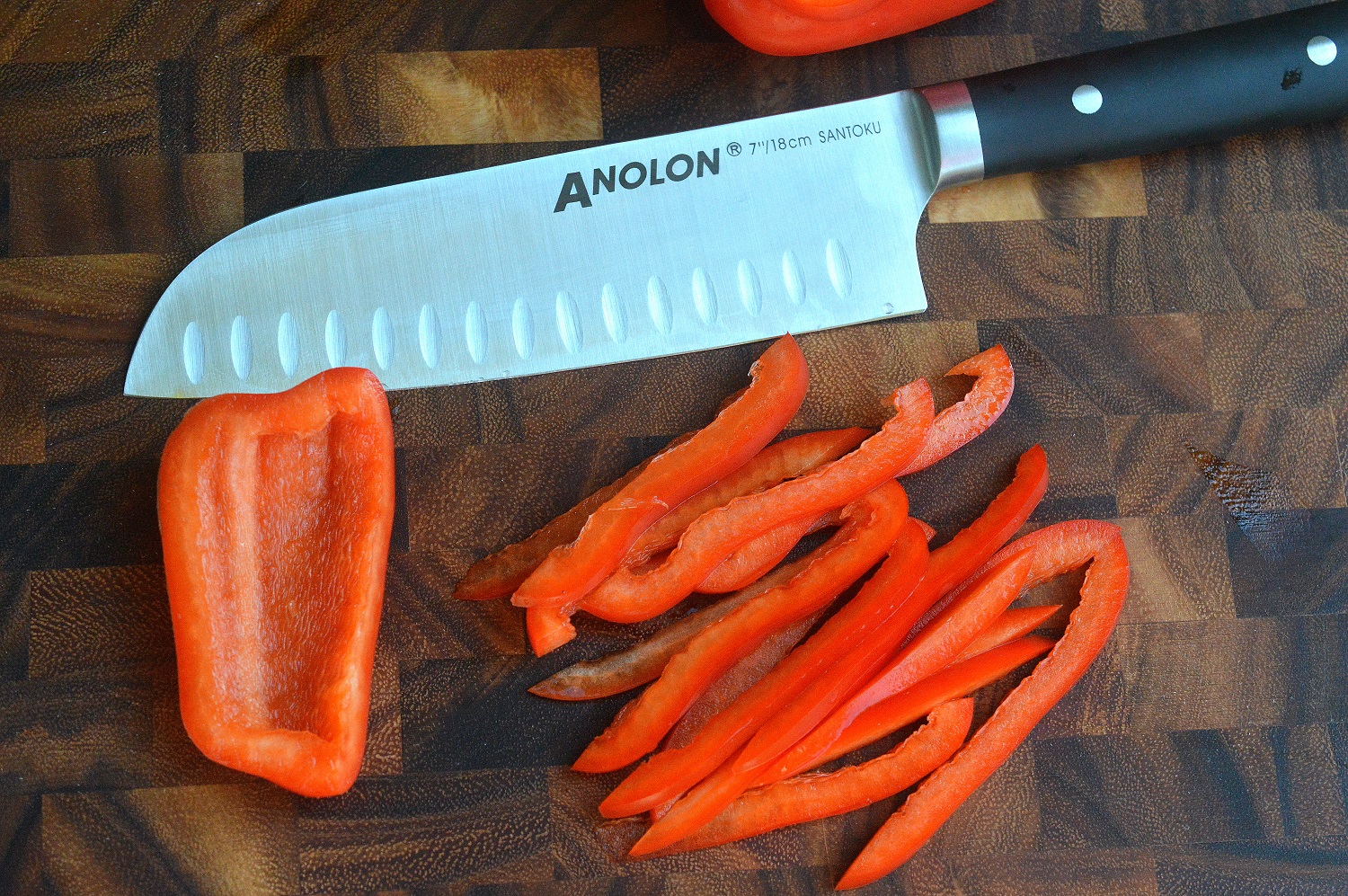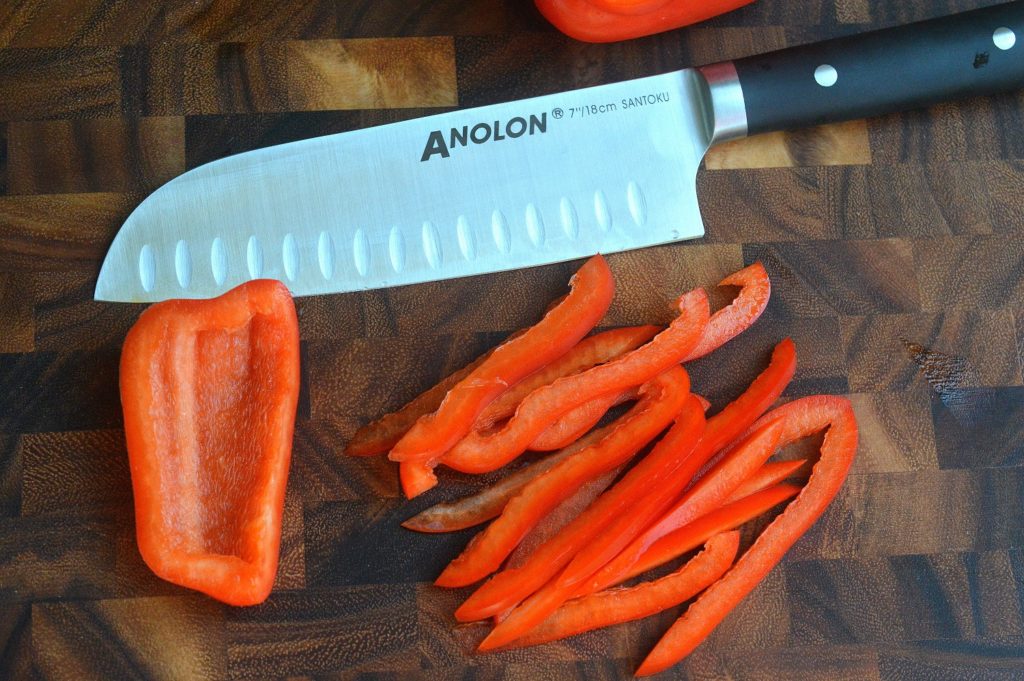 And this pretty Salad Serving Set from Rachael Ray.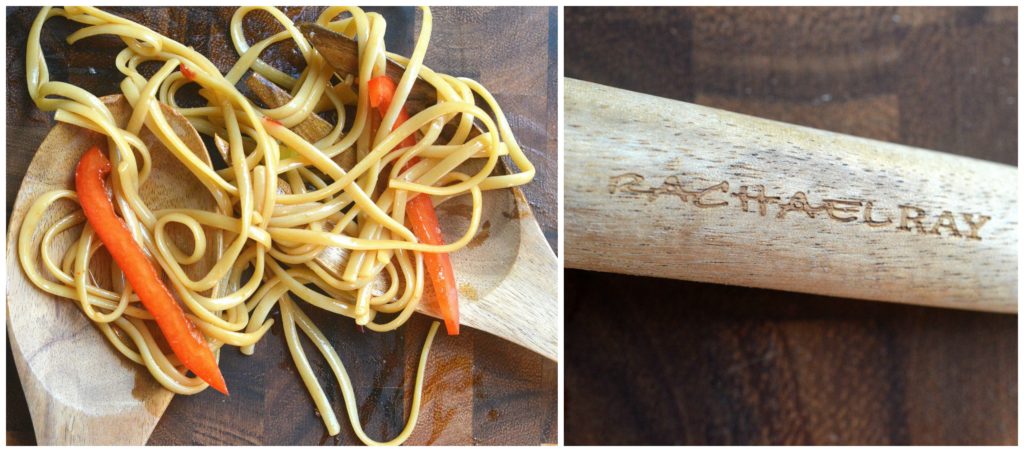 I have a treat for you today, PotsandPans.com is giving one of you this Anolon 3 Piece Chef Knife Set which includes an 8-inch Chef Knife, a 6-Inch Utility Knife and a 3-½-Inch Paring Knife as well as Plastic Sheaths for each knife! 
Who is feeling lucky?
Follow PotsandPans.com on Facebook, Pinterest and Twitter for all their latest pieces, specials, giveaways, recipes and more! 
Thanks again to PotsandPans.com for sponsoring this post  and the giveaway!! 
Good luck & enjoy!