Today I have a festive post up over on Musings of a Housewife, where I contribute recipes on a regular basis.  I think you're going to like it! Sweet Irish Soda Bread with Chocolate Chips is an easy and tasty recipe, whether you have Saint Patrick's Day on the brain or not!
Check out my Sweet Irish Soda Bread with Chocolate Chips recipe over on her webiste or if you want a regular version with raisins, check out my popular Sweeter Cake-Like Irish Soda Bread….This is my family's favorite all-year-round! It has won recipe contests and even been featured on TODAY!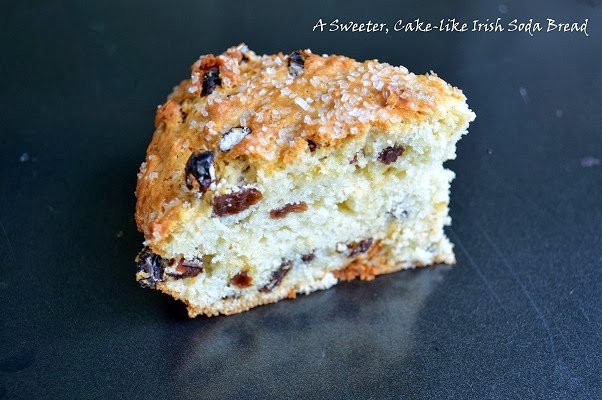 My friend Linda had a fun adult milkshake to try – The Irish Potato Candy Cocktail – Geez does this sound delicious!!
Yesterday I posted 6 Recipes to Try for St Patrick's Day from a few friends of mine.
And if you have never had these before….you HAVE to make them!! Men go weak at the knees when I bring these to parties – they want them all year round! I pinky-swear that you will be the hit of any party you bring this to!
If you are looking for authentic recipe's from Ireland, check out the offerings of the fabulous Darina Allen from the one and only Ballymaloe Cookery School (which is SO on my Bucket List).  Darina's Potato & Roasted Red Pepper Soup is on my list to make soon.  Her Brown Soda Bread, which I was lucky enough to have her make for me one day in NYC, is a-mazing hot out of the oven, slathered with Kerrygold butter alongside a steaming bowl of her famous Watercress Soup  (which is a Cancer fighting powerhouse cruciferous vegetable )  This bread is a must make!  When you do make it, take out 3 TBS of the called for buttermilk out and replace it with 3 TBS heavy cream.  Darina told me that the milk here in the US does not have enough fat in it to bake Irish Soda Bread correctly.
Bain sult as (enjoy)!!