Are your ready for The BEST 30 Minute Chili Recipe??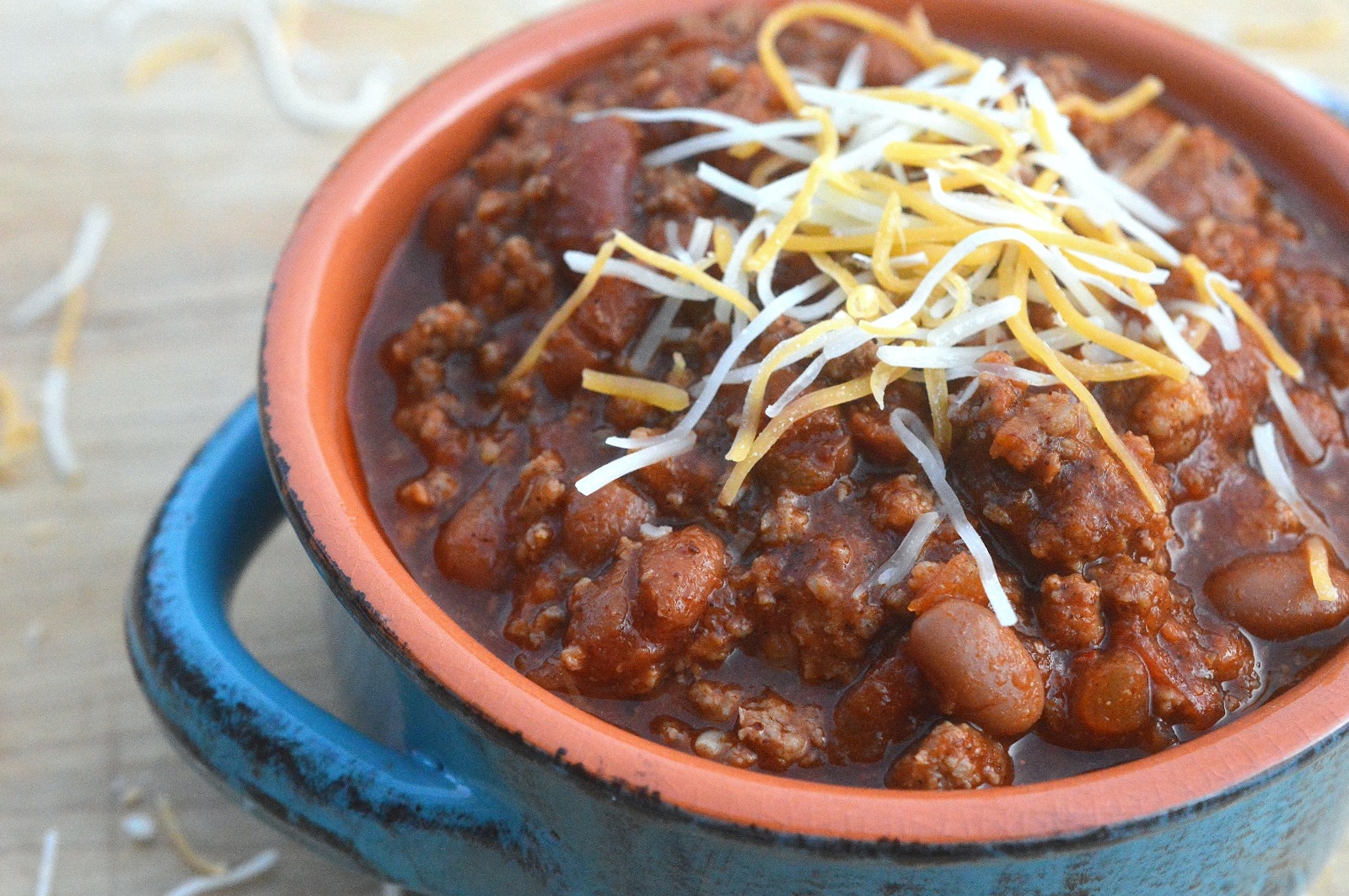 I have been making this chili for years and years and years!
It may be one of the main reasons my husband married me. Well...that, my crab cakes, my green eyes and the fact that I can get from the shower and out the door in 20 minutes flat!
Right babe??
I'm sure every one of us has a good chili recipe, but this one hits every note I look for.
When it comes to chili, some of us want beans, some do not. Some want lots of heat, some want their chili very mild. Some prefer it meatless, some with ground meat and some with hunks of meat.
Me...I want a tomato taste but I don't want any tomato chunks. And i want my chili full of flavor and with some heat! We are all so very different. And depending on what part of the country you come from, our idea of a food chili can be vastly different.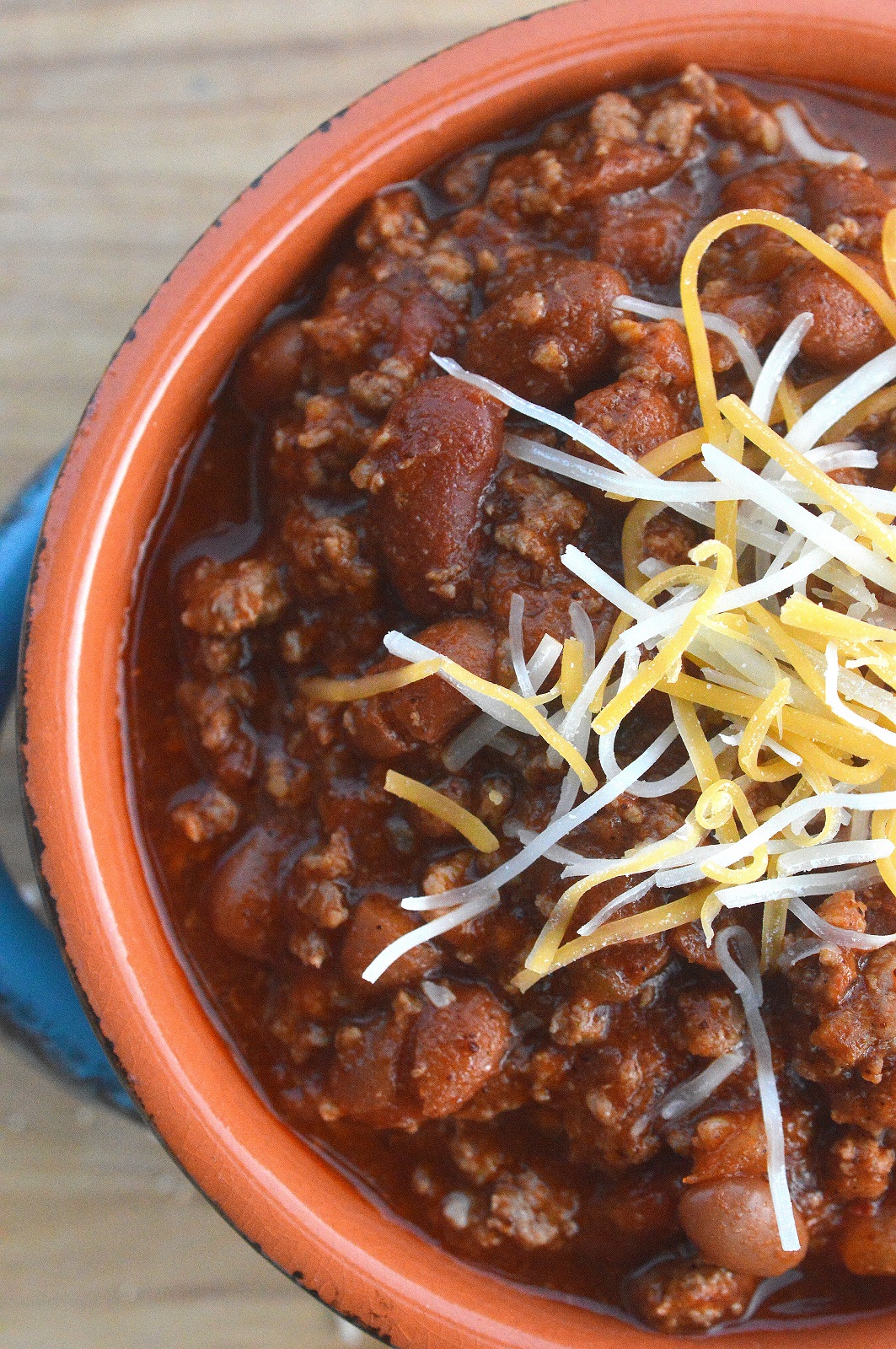 Why do I call this The BEST 30 Minute Chili Recipe??  Because to me, my family and friends...It is delicious. It comes together quickly and in a short time it had loads of flavor.
The key's to this delicious chili (in my opinion) are:
Using both sausage and ground beef. Yum, the flavors both meats lend the dish is so good! If you like some heat in your chili...use hot sausage, if not use mild.
Beer, it give the chili a richness and depth of flavor.
Crushed tomatoes vs Diced tomatoes. Using crushed allows the meat, beans and heat to be the stars of the dish.
I can never get a "pretty" photo of chili, but trust me...this IS good! For an East Coast version anyway!
I hope you try out my recipe for The BEST 30 Minute Chili Recipe! Let me know how you like it by tagging me on Instagram or Facebook if you do!
If you have leftovers...I highly suggest you grab a few perfectly ripe avocados and do this...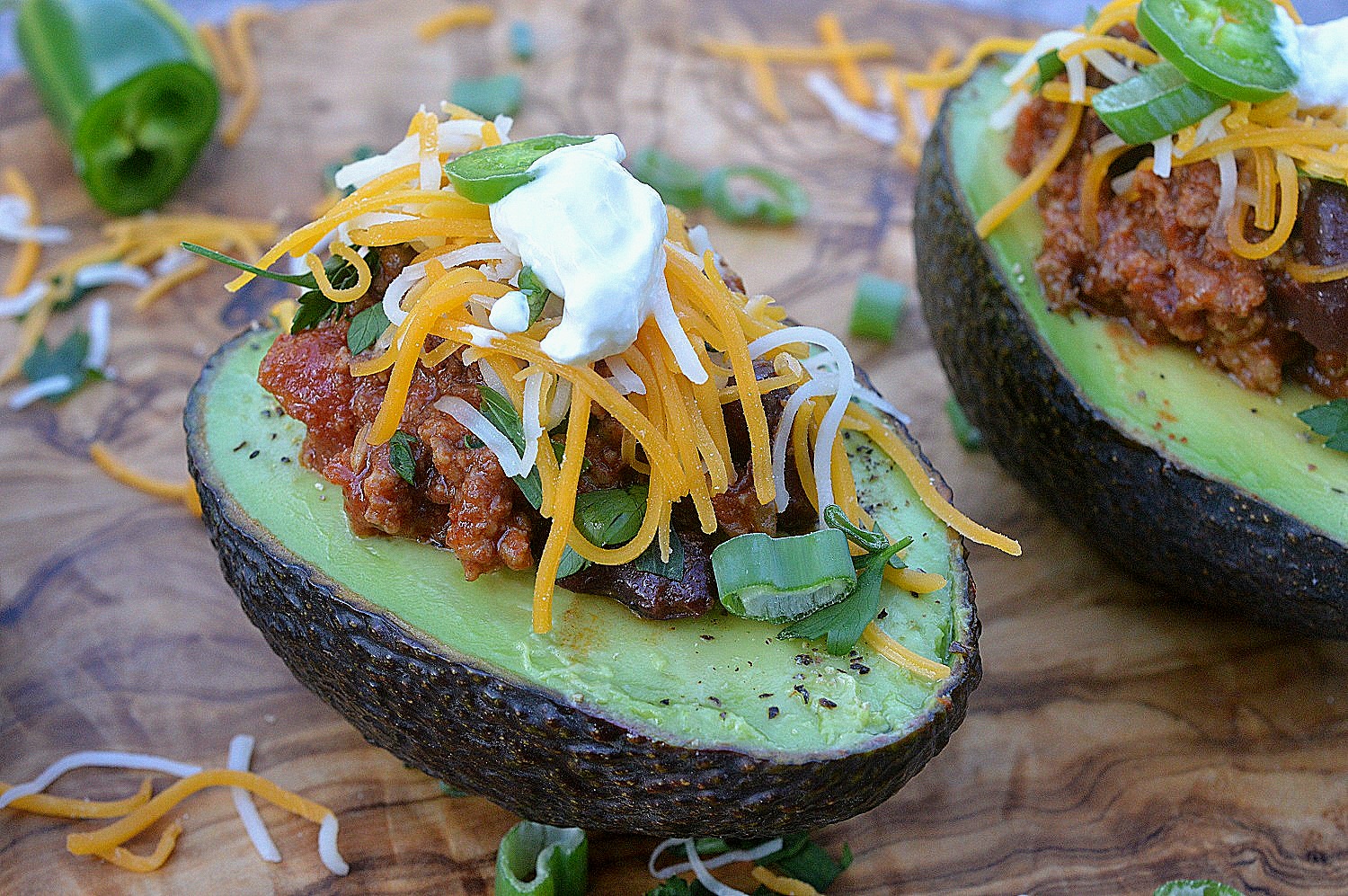 You are welcome! 😉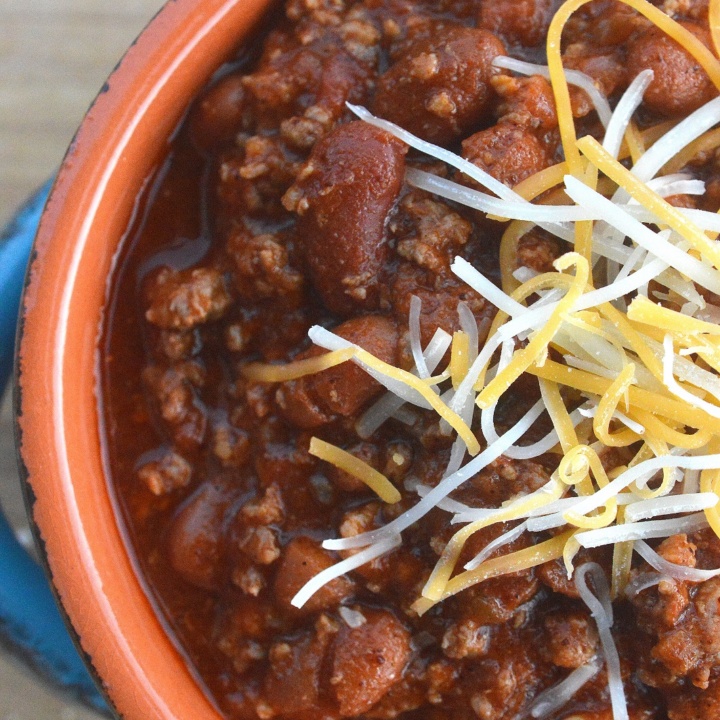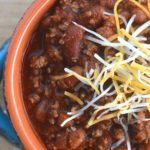 Print Recipe
The BEST 30 Minute Chili Recipe
Ingredients
1

medium Vidalia onion

chopped

2

big garlic cloves

minced

2

pounds

ground beef

1

pound

loose hot Italian sausage

or link, casing removed and sausage broken up

28

ounces

kidney beans

drained and rinsed (more beans if you like it)

1 28

ounce

can of crushed tomatoes)

1 6

oz

can tomato paste

1

large jalapeno pepper

minced (I mince the whole thing minus the stem for heat)

1

beer

I like a lager for this

2

TBS

chili powder

or more to taste

2

teaspoon

kosher salt

more to taste

1

teaspoon

black pepper

more or less to taste

1 ½

TBS

sugar

5-6

good shakes of Tabasco sauce

2

TBS

Worcestershire sauce

1

TBS

beef bouillon

optional but gives good flavor, decrease salt a bit if using this
Instructions
Heat your oil in a large pot, saute your onions and garlic over medium heat, stirring often for about 2 ½ minutes. Add in the ground beef and sausage over medium-high heat. Cook your meat, stirring often until it is mostly browned. Drain off most of the grease/liquid using a lid to assist you.

Add in the beans, tomatoes and tomato paste. Stir well.

Add in the jalapeno peppers, and beer. Stir well.

Add in the chili powder, salt, pepper, sugar, Tabasco and Worcestershire sauce (beef bouillon too if using) , stir well. Let the chili come to a bubble, stirring often. Continue cooking on low heat for 20-30 minutes, stirring often.

Adjust seasonings to your liking, depending on your taste, you may want to add in 1 teaspoon ancho chili powder and or some red pepper. If like want it hot…add away.

Chili gets better with time, so let it rest on the stove covered by a lid for an hour prior to serving if you can (or make a day ahead). Reheat and serve.

Serve with bowls of shredded cheddar cheese, sour cream and chopped green onion.
Enjoy!!