TomatThe benefits of tomatoes are almost too many to count. This simple Tomato Detox Soup is a staple in my house; it's incredibly flavorful and loaded with antioxidants and vitamins. It's one of my go-to recipes for keeping both myself and my family healthy.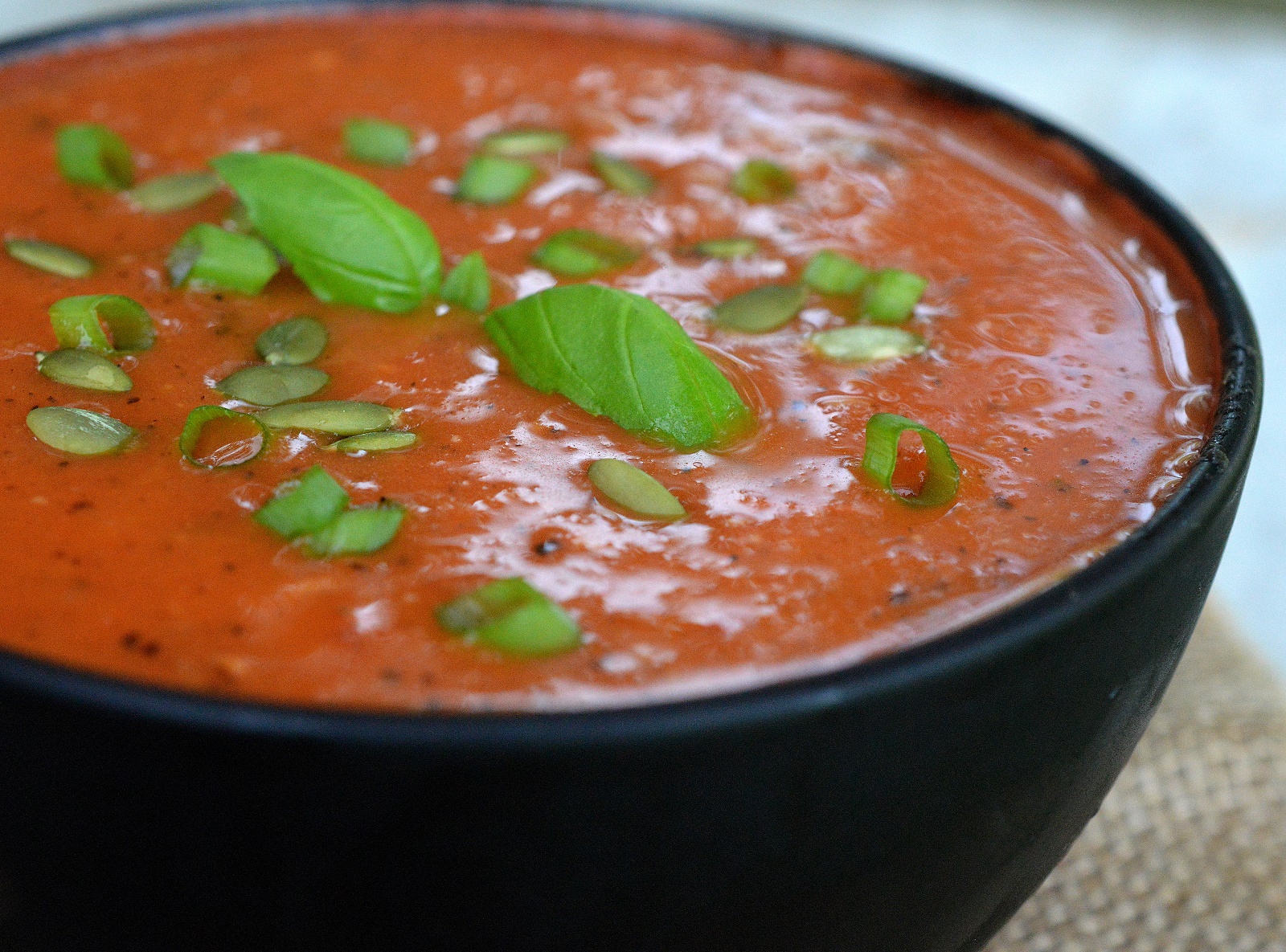 This Detox Tomato Soup needs to be in your life and BONUS it's really suited for year-round rotation. You can enjoy it hot, room temperature or cold. It's rich, robust, and explodes with flavor. I enjoy it both hot and cold.
Really! It's that good! When I do a 3 to 5-day detox, this detox soup recipe is what gets me through it (I can not just do smoothies and water!!). I like to leave some of the tomato parts in so that it is just a little chunky. Somehow that way it feels like I am eating more than I actually am.
For the most part, creamy soups have my heart. I also look for crunch in the form of crackers or crusty bread. However, once I hit 40, I began to make better choices (sometimes) and one of my favorite things to scatter on soup (and salads too) is pepitas (pumpkin seeds). You can roast them first, however, I enjoy them raw. They give me that crunch I long for without the guilt… I can save the crunch for yummy dips and homemade cookies, lol! You can find bags of them in most grocery stores. Here is an example on Amazon. Bonus, pumpkin seeds are rich in antioxidants, iron, zinc, magnesium, and many other nutrients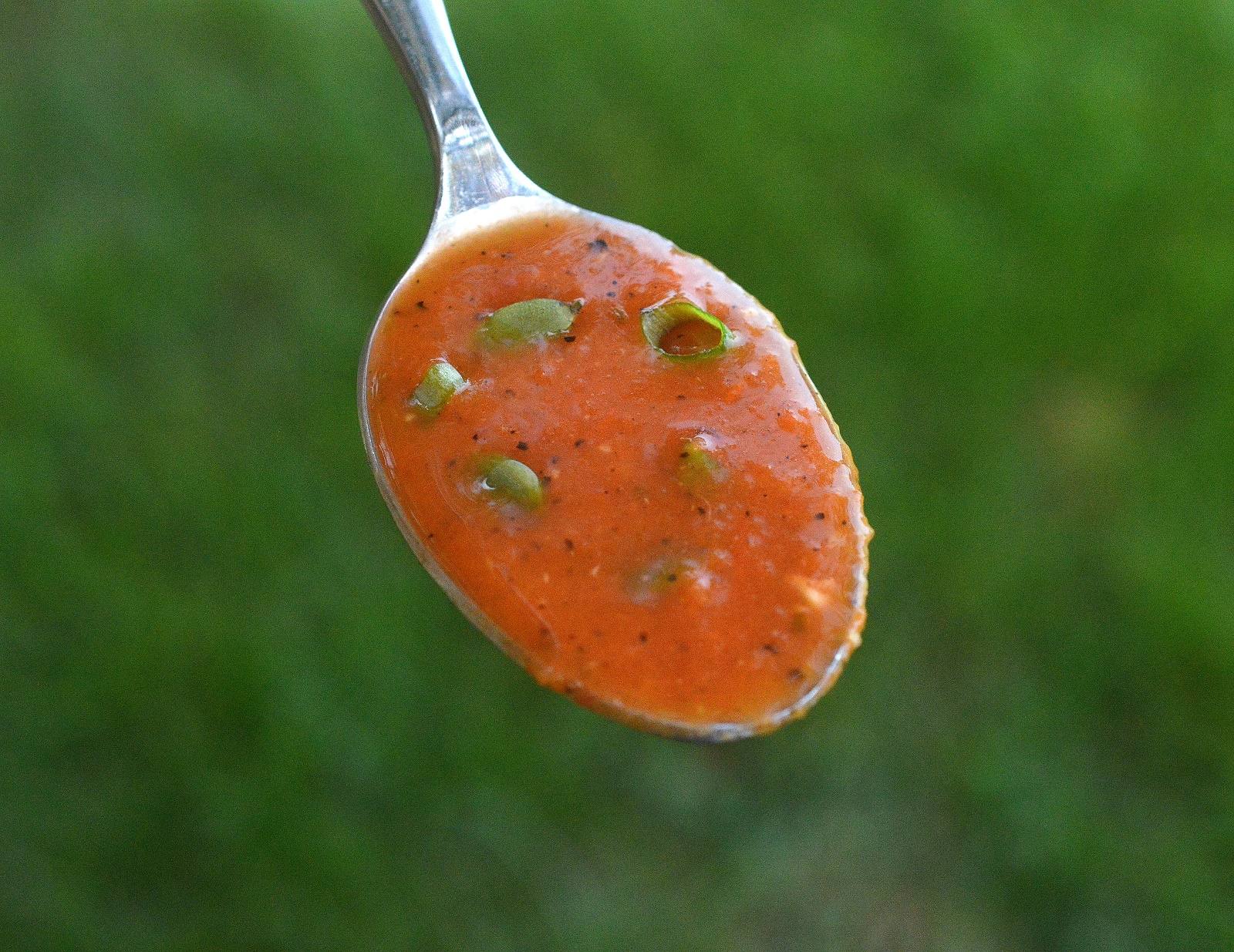 Health Benefits of Detox Soup
Tomatoes are a powerhouse when it comes to keeping our bodies at optimum health. They are loaded with antioxidants, minerals, and vitamins like C, K, Folate, and Potassium. And the benefits of tomato soup are also plentiful.
The antioxidants found in lycopene (from the tomatoes) help protect our livers from free radical damage, which helps allow the liver to function optimally, metabolizing and removing toxins from our bodies. In addition, anti-aging experts believe that lycopene is essential to maintaining good health as people grow older. It also boosts our immune system. Some studies proclaim lycopene fights cancer cells.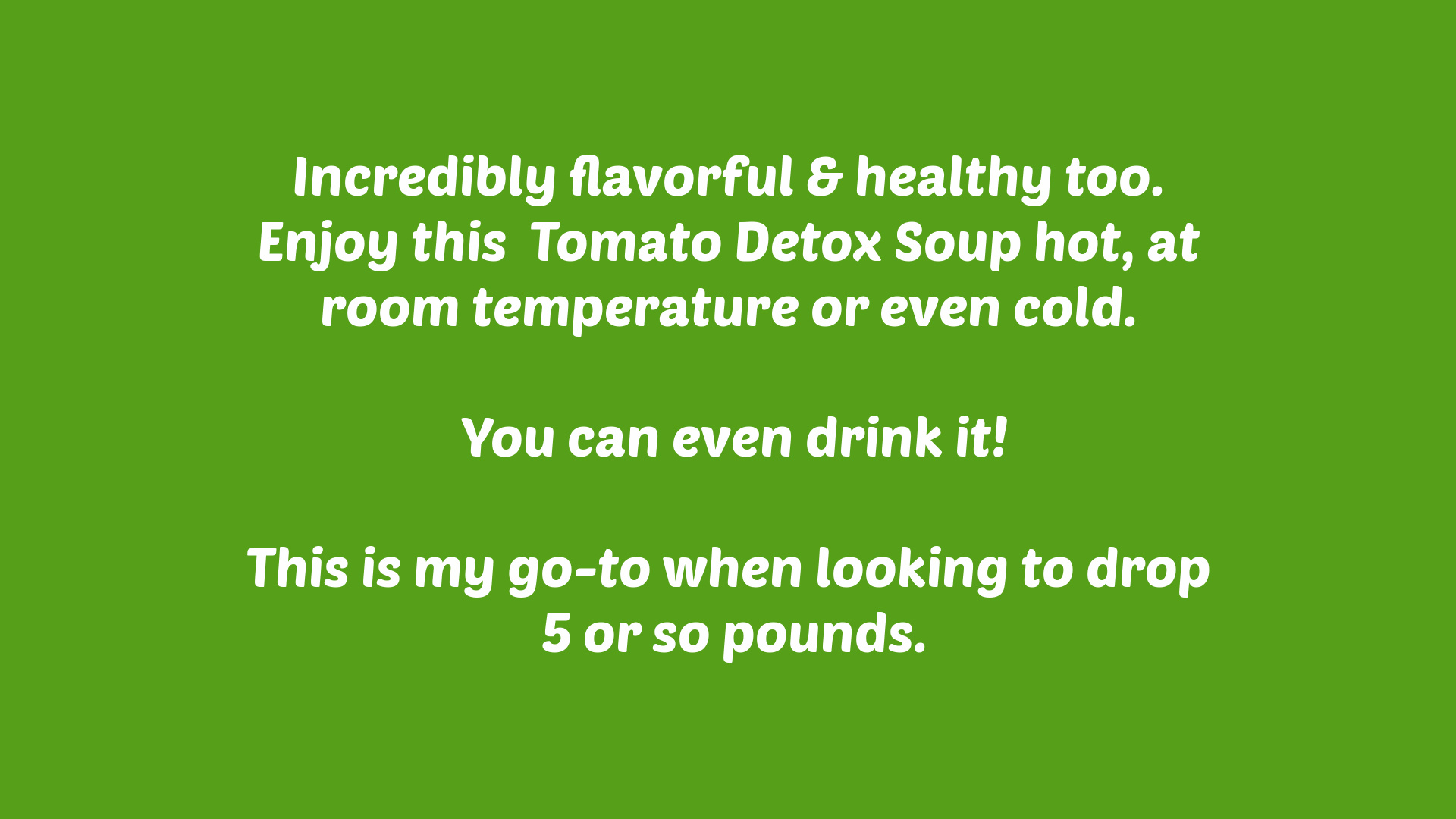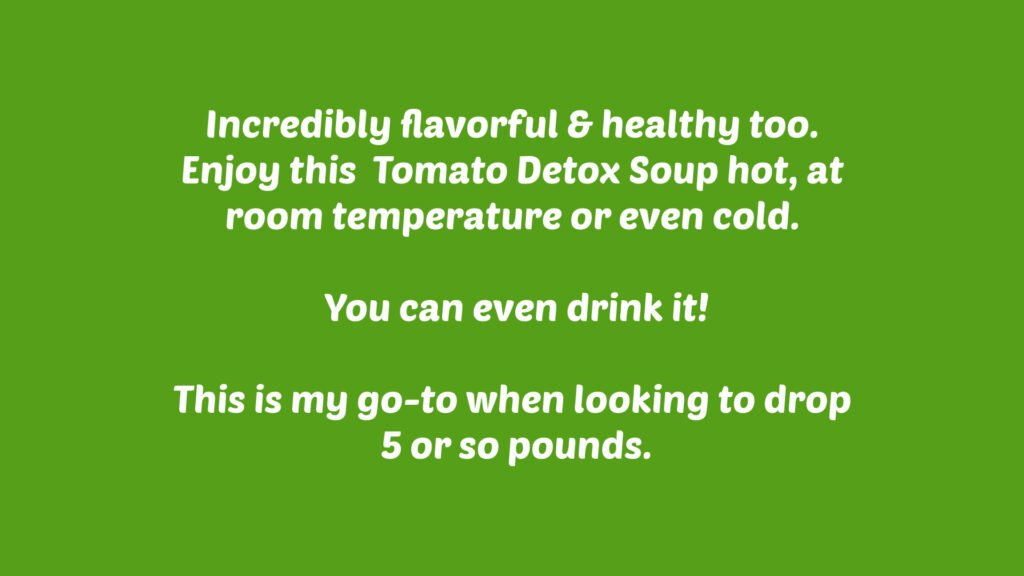 Also in the soup are ginger which acts as a detoxifier, helping your body get rid of unwanted chemicals and helps improve metabolism plus it contains many more benefits. We all know just how good garlic is for us, that's in the soup as well as onions which are another powerhouse vegetable high in antioxidants, nutrients, and minerals.
Together all of these ingredients equal a detox soup that is both flavorful (you may think it came from a restaurant) and loaded with health benefits. Make a double batch and eat it for a week!
How Do I Make This Detox

Tomato Soup?

To make this Detox Soup, I use super detoxifying ingredients like garlic, ginger, and onions. This soup doesn't take long to make. The only part you need to set time aside for is roasting the tomatoes. The flavors that come as a result are really rich and delicious!
Ingredients Needed To Make This Tomato Detox Soup Recipe
Grape tomatoes
Grapeseed or olive oil
Fresh ginger, just a small nub (or ginger paste)
Vidalia onion,
3 cloves of garlic (or garlic paste)
2 cans fire-roasted diced tomatoes
Vegetable stock
Kosher salt & black pepper
Optional - a handful of fresh Basil
See the recipe below for optional add-ins and instructions.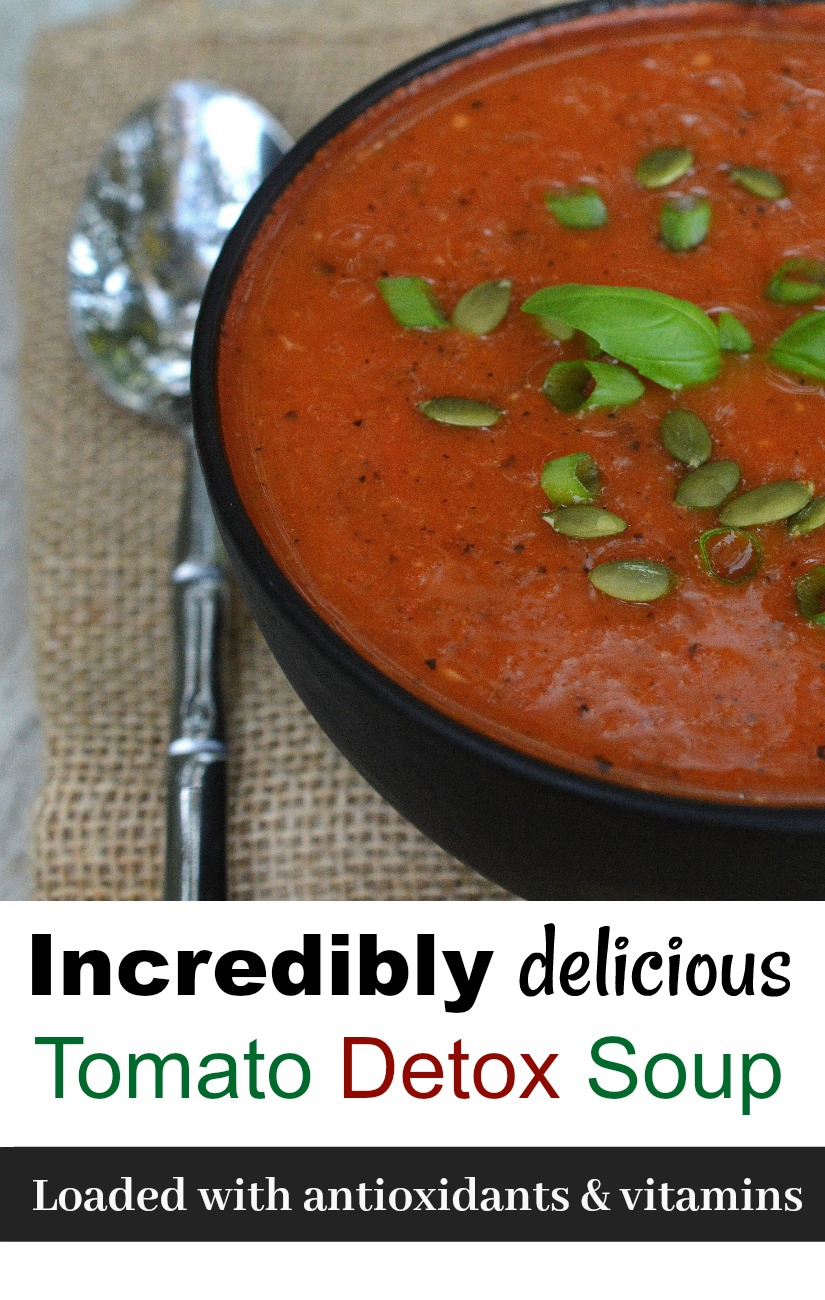 Expert Tips For Making This Soup:
I really do recommend using organic ingredients when possible for this soup if using as a detox.
Roasting grape tomatoes to add is a delicious option, however, if time is short, you can skip that step.
If you do not have an immersion blender to puree the soup, you can puree it in batches in your blender. Just be careful of how hot the soup is when you do it (heat has the energy and can blow the top off of the blender). Always place a dish towel over your blender lid as you hold it in place when blending.
You can also choose to use crushed tomatoes for this, that way no blending necessary.
Tinker with the flavor of the soup, add in as much garlic, ginger, or red pepper as you like. There is no wrong or right here. It is a very forgiving soup.
If you are going to make a detox soup (or detox smoothie for that matter), you really do need to choose organic ingredients. I love ACME Markets' line of O Organics® products! They are both delicious and affordable.
Want to mix up your detox soup recipes? Try my Detox Pumpkin Soup next!
If you love homemade soup as much as I do (both the making and the eating), check out our family favorite Spinach Tortellini Soup (it's a full meal in a bowl) AND you can make it in literally 15 minutes. The flavor that builds so quickly is amazing! It is my daughter's favorite meal!
AND one of my favorites Sweet Potato Soup.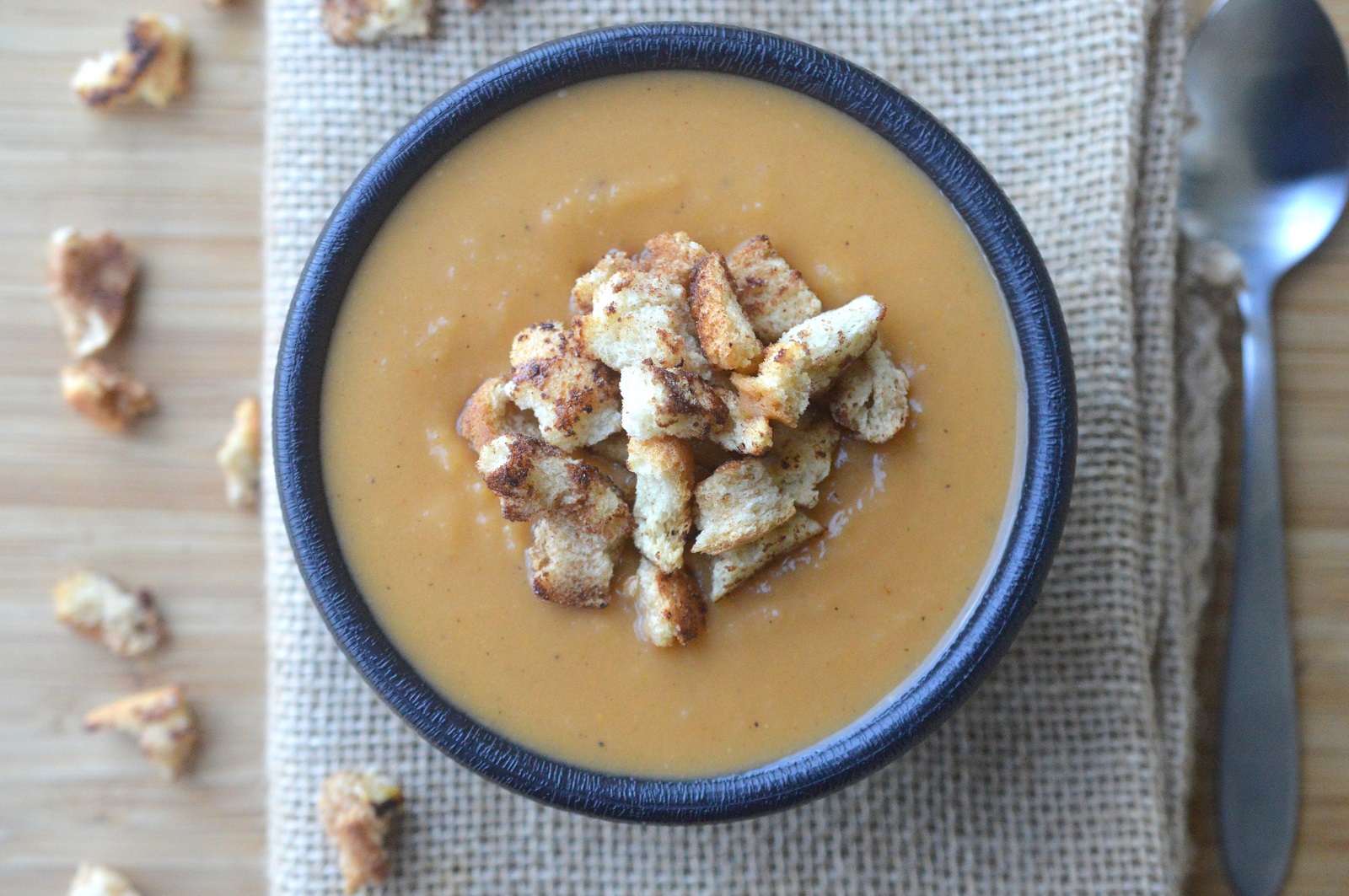 Another good one is Spicy Black Bean Soup, perfect for cold weather months!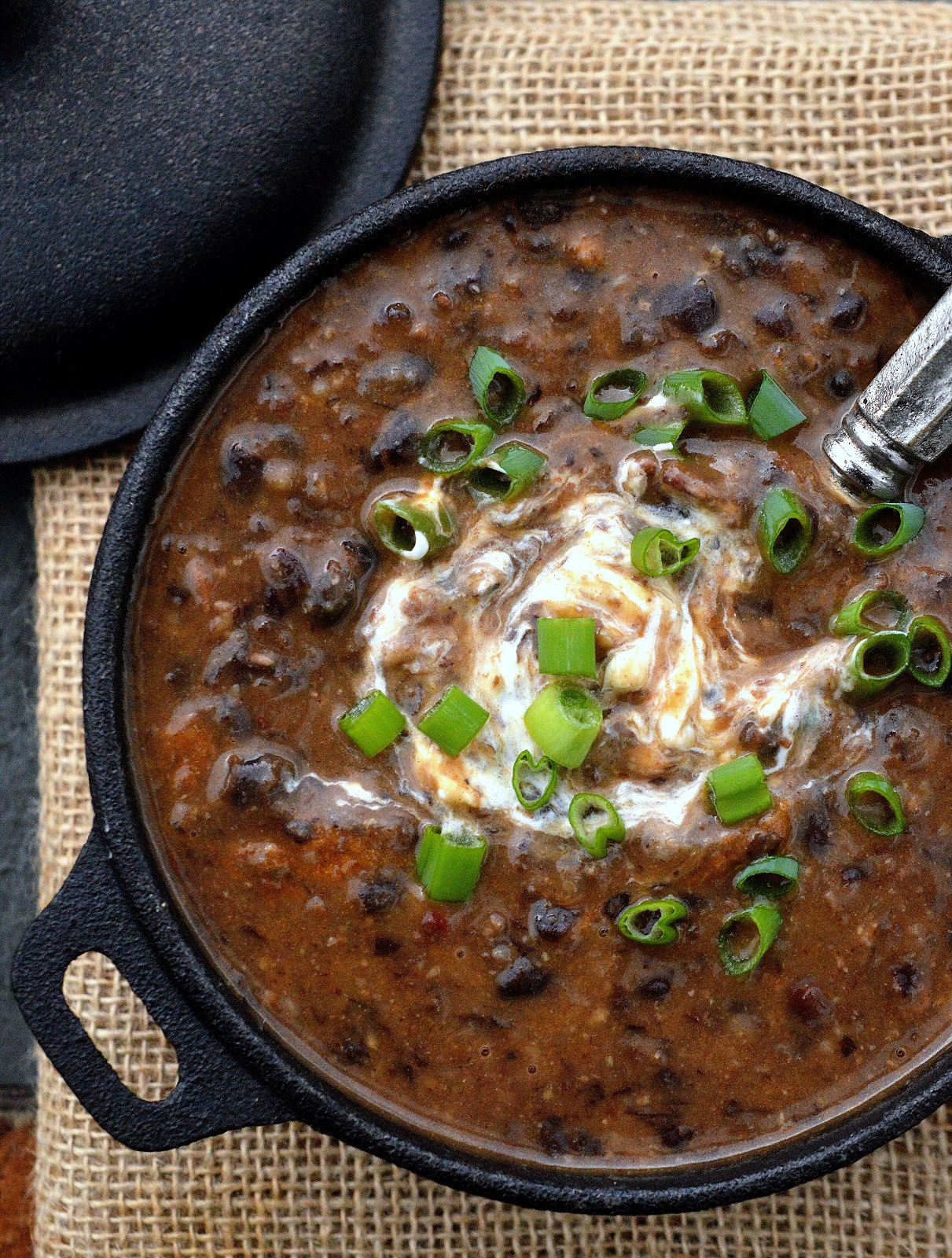 Enjoy!

Originally published October 20, 2017, updated September 2, 2020.
Since I am not a Registered Dietitian or Nutritionist, I use a WordPress plug-in to calculate the nutritional information provided in the recipe card.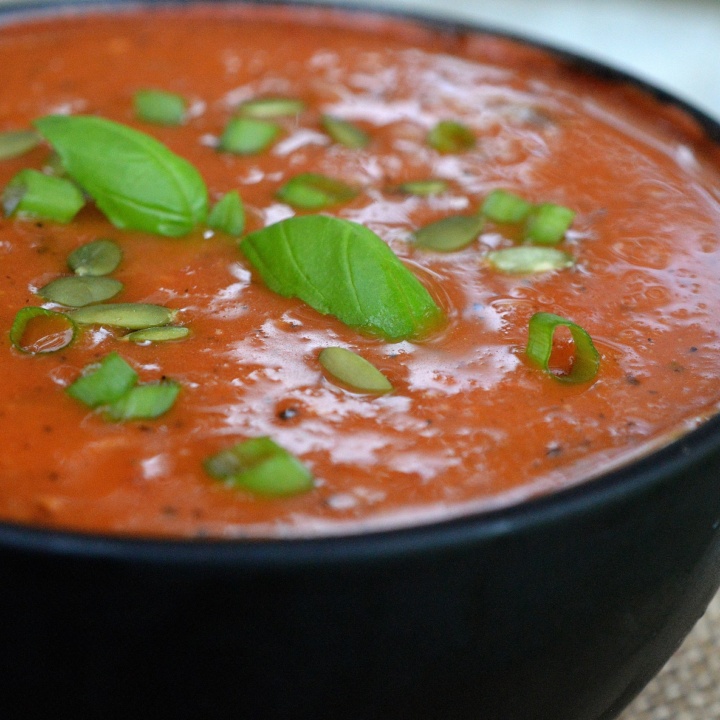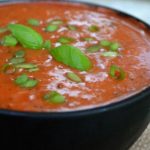 Print Recipe
Tomato Detox Soup
This easy to make Tomato Detox Soup not only taste so good you'll think it came from a professional kitchen, its LOADED with antioxidants, nutrients and minerals. It's a great compliment to a week of dieting or detoxing.
Ingredients
1

pint

grape tomatoes

1

TBS

grapeseed or olive oil

1

TBS

chopped ginger

½

cup

chopped Vidalia onion

3

cloves

garlic minced

2 TBS or garlic paste

2

14.5 ounce cans fire-roasted diced tomatoes

1-

quart

vegetable stock

Handful of fresh Basil

Kosher salt & black pepper

Optional: for heat, add a few pinches of cayenne pepper

Optional: ½ TBS sugar

Optional: fresh basil leaves

Garnish: Pepitas
Instructions
Heat your oven to 300 degrees.

Place tomatoes in a small baking dish or in some aluminum foil (with the top open) and roast them for 35 minutes. Turn off the oven and allow them to sit in the oven for an additional 15 minutes.If you are running out, they can sit there until cool. You can do this a day ahead if you like)

When ready to make the soup. Heat oil in a medium pot, saute onions and ginger for a few minutes, add in garlic and roasted tomatoes and saute for a couple more minutes, you can press down on the tomatoes with the back of a spoon or a potato masher to "pop" them if you like.

Add canned tomatoes and vegetable stock, season and bring to a simmer.

Simmer for 10 minutes, add in Basil and season some more until you get the taste you desire.

Decide if you want to puree your soup or leave it chunky (I like it mostly pureed). Using an immersion blender or traditional blender/Vitamix. Puree soup.

Enjoy hot, room temperature or cold. Garnish with a handful of pepitas (pumpkin seeds), chives or scallions and Basil and enjoy!
Notes
Sometimes I add ½ TBS or so of sugar to this soup to help balance out the tomatoes. It's how I like it. Taste and decide if you want to add sugar or not.
If you want a spicy soup, add in ½ or a whole chopped jalapeno in the beginning...Just watch out and taste the jalapeno before you do, you never know how hot they may be, lol! You can also choose to add Cayenne pepper instead.
Enjoy the soup chunky or puree it. I like it mostly pureed.
This soup keeps for a week in the refrigerator. Enjoy it hot, room temperature or cold.
Nutrition
Calories:
77
kcal
|
Carbohydrates:
11
g
|
Protein:
1
g
|
Fat:
4
g
|
Saturated Fat:
1
g
|
Sodium:
955
mg
|
Potassium:
319
mg
|
Fiber:
2
g
|
Sugar:
6
g
|
Vitamin A:
1489
IU
|
Vitamin C:
18
mg
|
Calcium:
21
mg
|
Iron:
1
mg