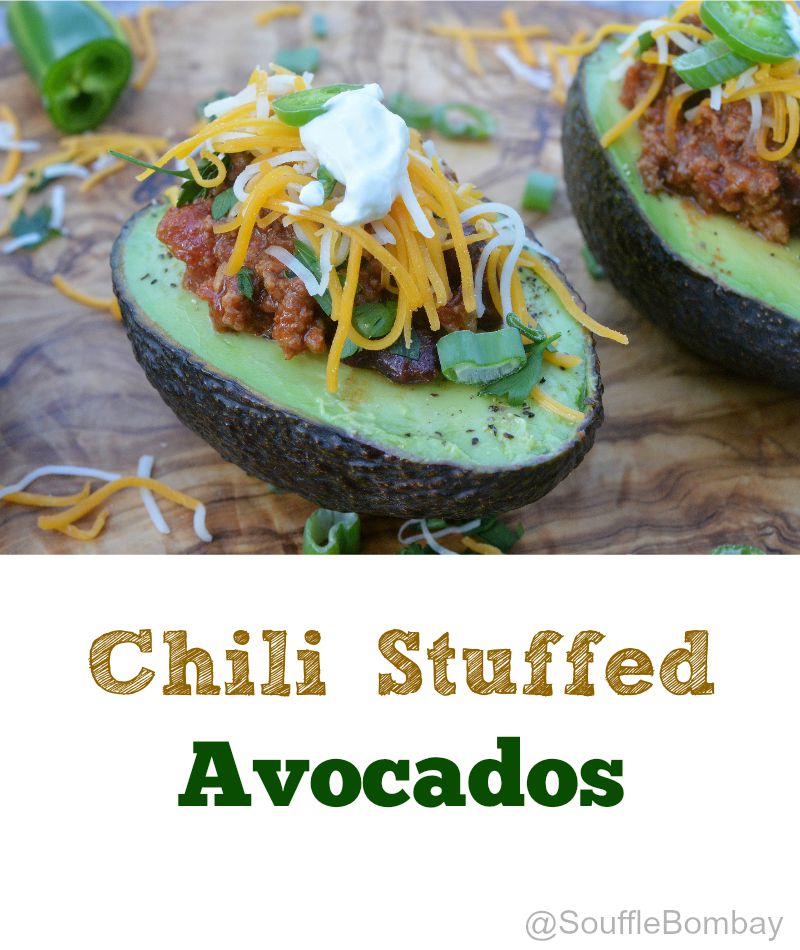 Last week, the temperature dipped and it rained and rained and rained.  So I made chili then I stuffed it lovingly into avocados. And...It-was-delicious!! Chili Stuffed Avocados give you the texture and heat of delicious chili tempered by the creamy goodness of an avocado.  Why have I never thought to do this before?? 
I am not ready to embrace Fall just yet...This chili making was a one-off since ya know...its sweltering again!  We have had the air off so far this season exactly 12 hours, sheesh!
To make these Chili Stuffed Avocados, you can make my chili recipe, which consists of beef, spicy sausage and beans (and makes my husband very happy), or make your own.  Load your Chili Stuffed Avocados up with all the extras you enjoy.  As you scoop it, dig into the avocado so each bite has delicious bits of the creaminess that only an avocado can give a dish.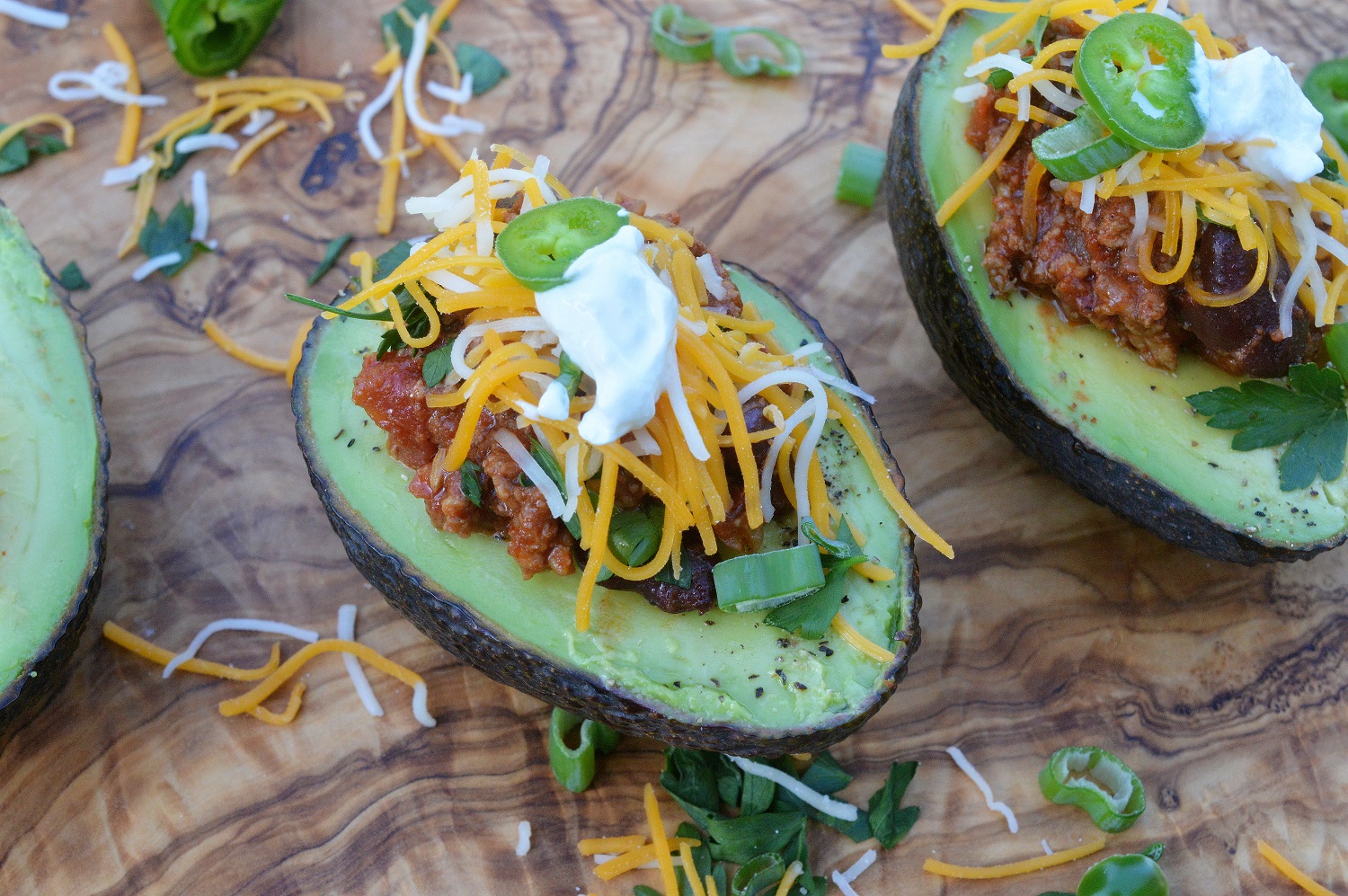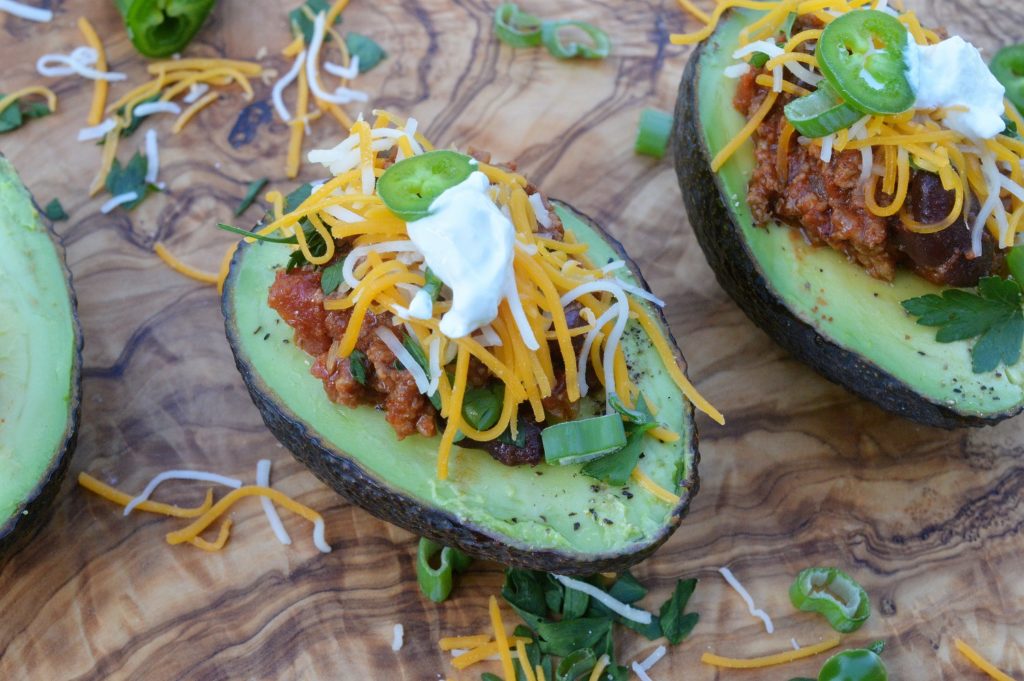 This is the last in a series of recipes I created for California Avocados for this growing season.  I am sad to see the season coming to an end and now look forward next years crop!  

Thank you to California Avocados for such a delicious and good-for-you product to work with!  I am proud of the recipes I created this year with them. If you enjoy avocados as much as I do, check out my last 5 avocado recipes: California Garlic Bread With Sauteed Spinach & Avocado, Grilled Avocado Caprese Salad, Avocado Crab Cake Sandwich with Bacon & Spicy Avocado Remoulade, Eggs Benedict with Avocado Sriracha & Avocado Cream and this super fun Watermelon & Avocado Pizza!
You can also check out my fellow 2015 California Avocado Ambassadors for this season and their mouthwatering recipes by searching their sites for "avocado": Cookin' Canuk, I Wash You Dry, Dine & Dish, Noble Pig, Average Betty and two bloggers that focus on health and wellness: Green Lite Bites & Sister of The Shrinking Jeans. I have enjoyed watching what they all came up with.  Hey...when you have an ingredient like a perfectly rip California Avocado to work with, culinary magic can happen!
You can also go right to the California Avocado site for an endless supply of avocado recipe inspiration...and soon the 8 of us will each be giving their Scoop Blog an exclusive avocado creation of ours...Stay tuned!
Tip...Drag a fork through your avocado halves & season them with a bit of salt and pepper and lime juice if you like before you stuff them.  It makes them even easier to enjoy...that is if you don't just gobble the avocado down before you stuff them! Ummm, not that "I" know anything about that, lol!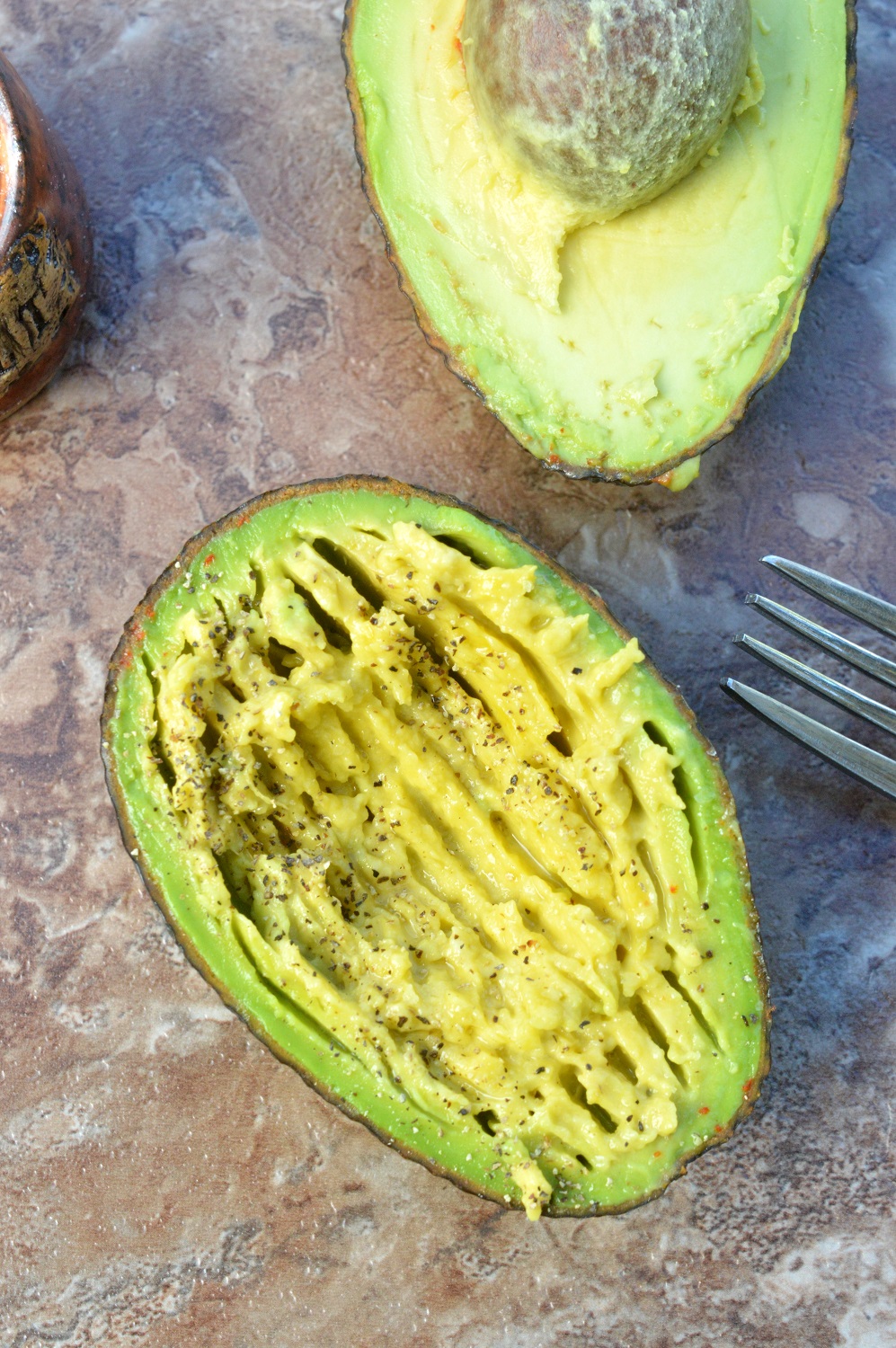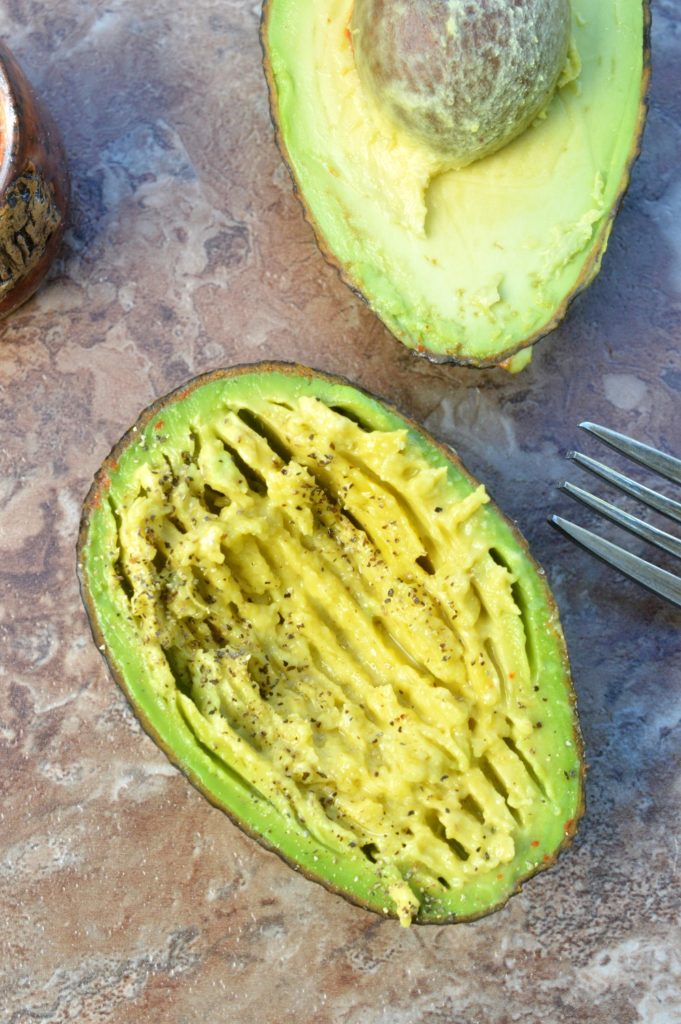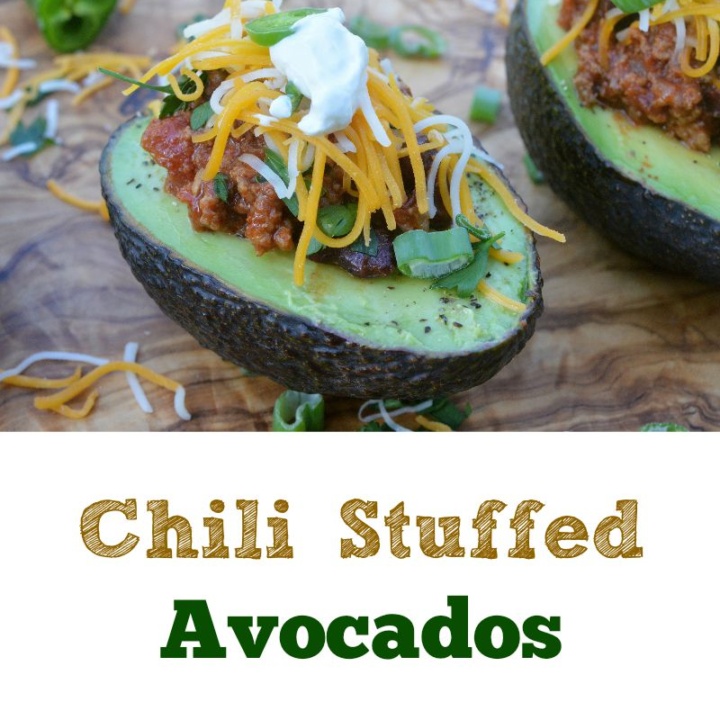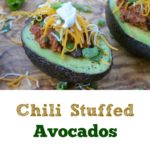 Print Recipe
Chili Stuffed Avocados
Ingredients
Avocados

1

lime

Salt & pepper

Chili

my recipe found here, your own or store-bought

Toppings like cheese

jalapenos, sour cream and scallions
Instructions
Halve your avocados and season them with salt and pepper. Drag your fork across to loosen up the avocado as well if you like. A squeeze of lime juice is nice as well.

Mound on the chili with all the topping you enjoy most.

Dig in!

Repeat again and again!