It's time for the first crop of California Avocados of 2016!! That's right…Avocados are in season once again! From now through September, we have many tasty avocados and avocados dishes to look forward to! To celebrate that delicious fact, I whipped up a quick & easy Avocado Bacon Hummus.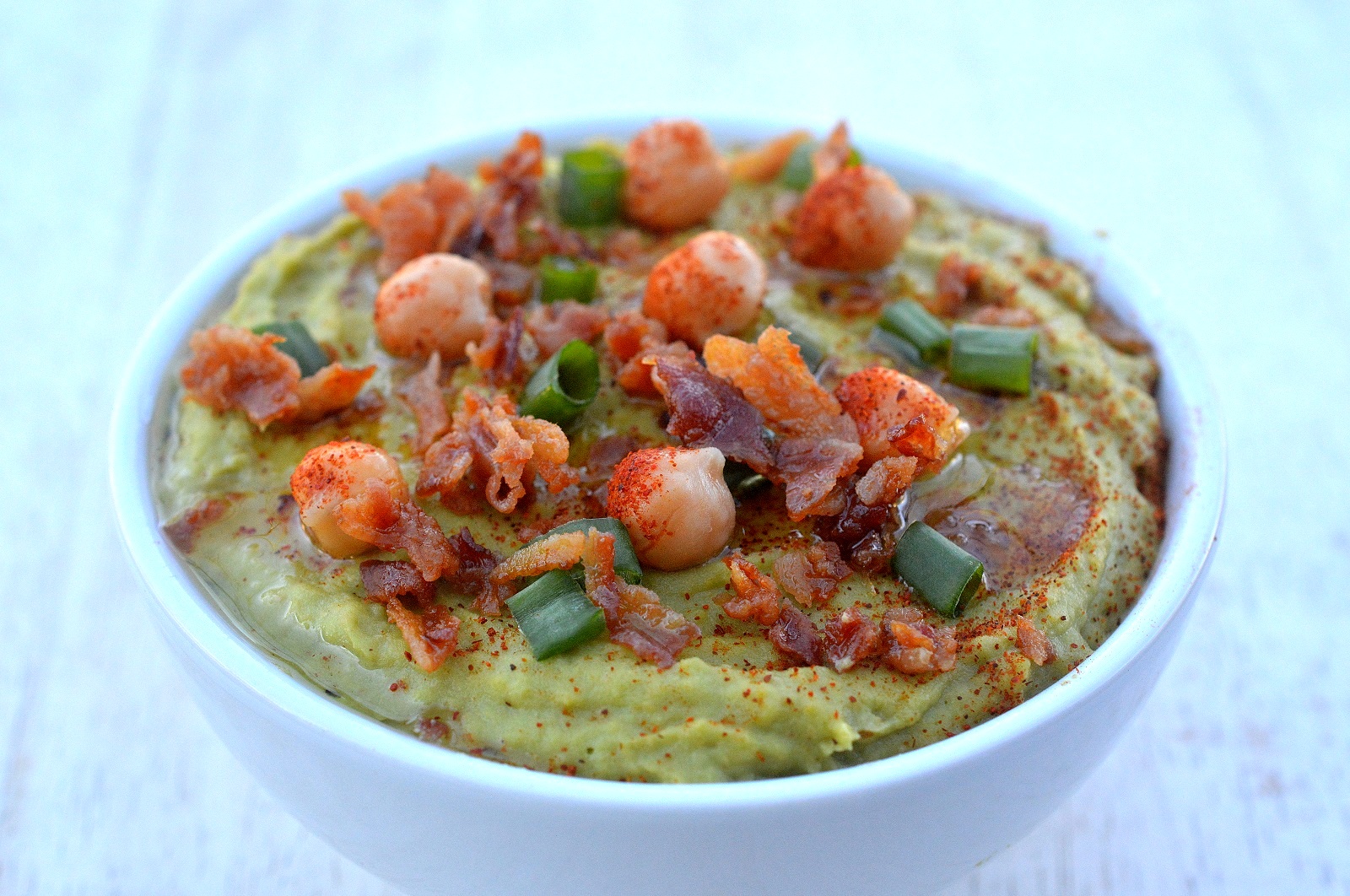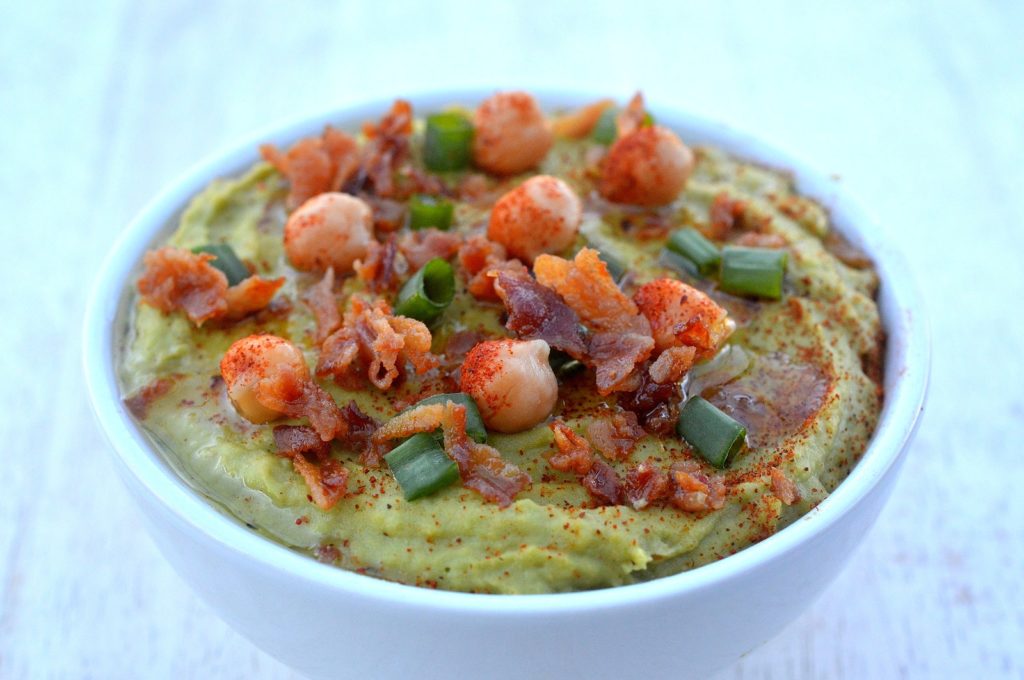 Avocados+ Bacon are like Romeo & Juliet to me! They belong together! Do you need to add bacon to this recipe? Nope. But you want to!  You know you want to! 
I am a huge fan of hummus. Especially Spicy Red Pepper Hummus and Buffalo Hummus. So taking a couple of avocados and making hummus from them seemed like a good idea to me.  I was not disappointed.
Most people don't think about, making their own hummus, they think…"I don't need to make that…I can just pick up a container at the market". While that is true and many brands are delicious, the beauty of making your own easy foods like a hummus, is that you control the ingredients, the flavor, the add in's, etc. Plus YOU made it!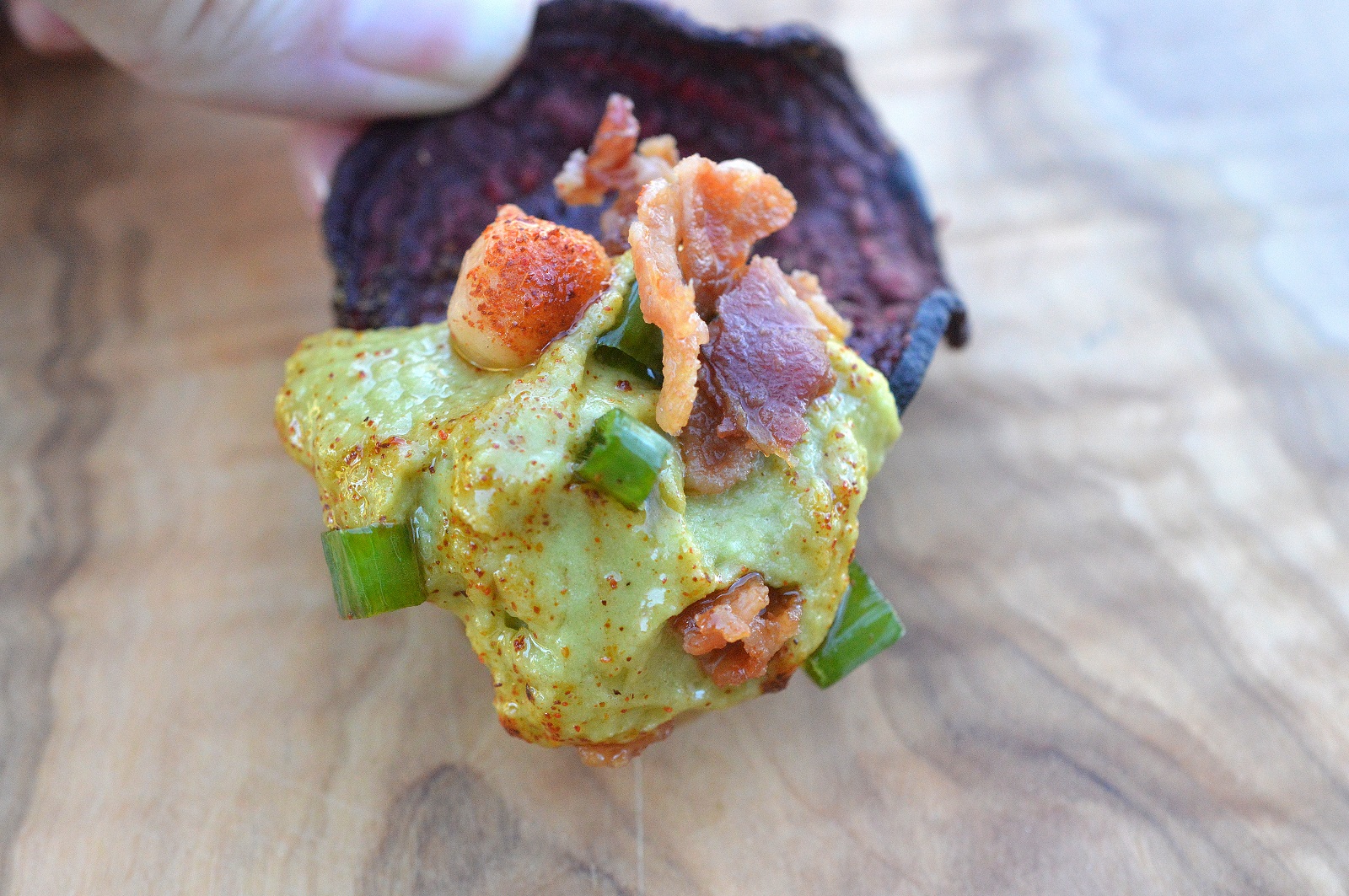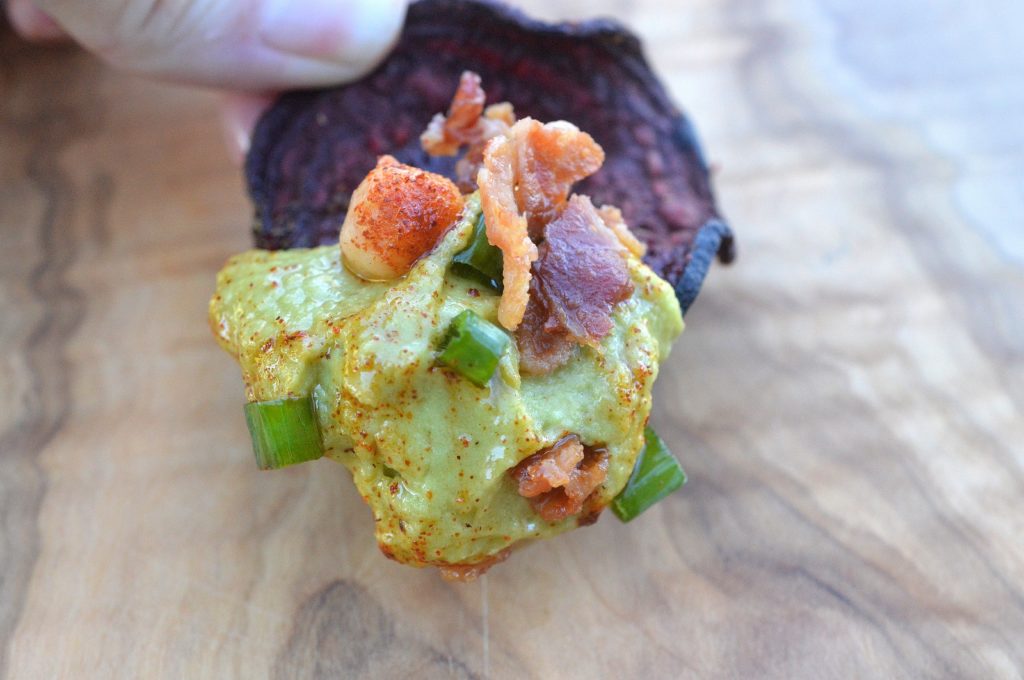 I am thrilled to partner up with California Avocados again this year to bring you exciting ideas to enjoy their avocados and can't wait to share them with you! Did you know that avocados contain twice the amount of potassium over a banana? AND that 1 whole avocado has less saturated fat than a typical slice of cheese as well as contains 20 vitamins and minerals plus 55% of your recommended daily fiber intake! That is one hard working (and good for you) fruit!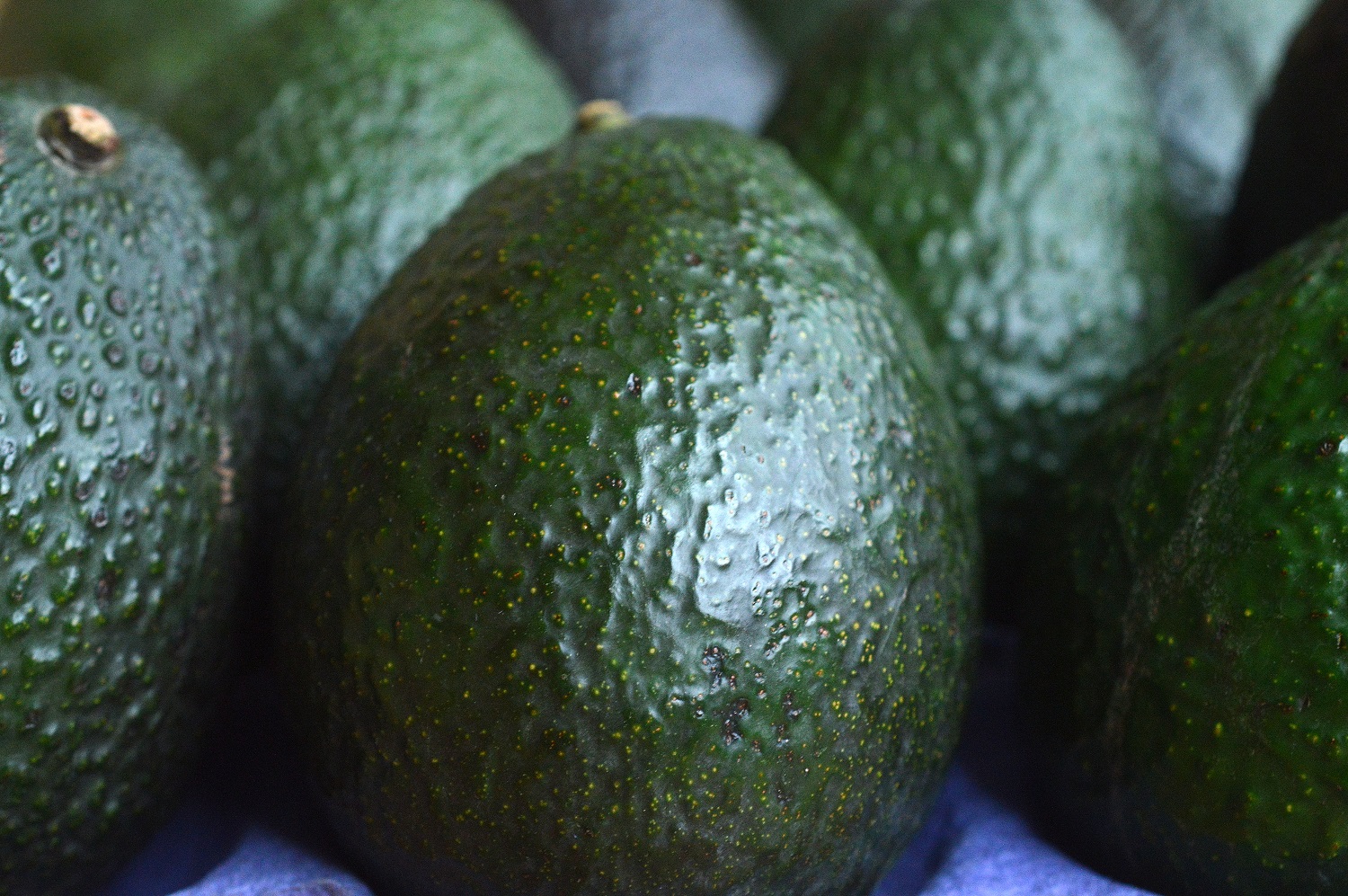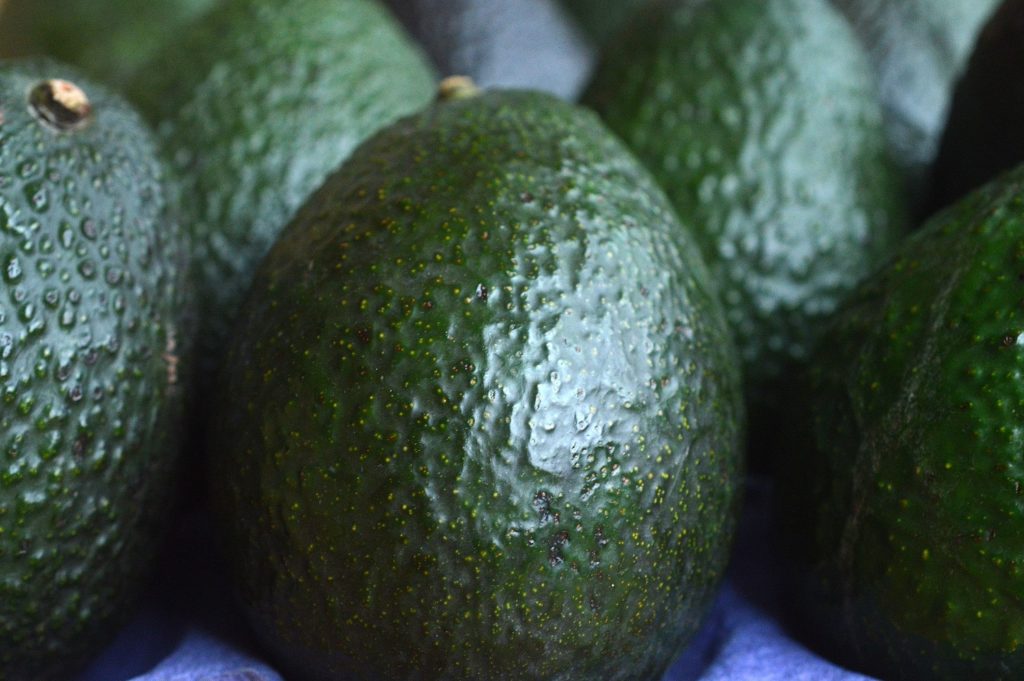 This Avocado Hummus with Bacon is a nice change from traditional hummus.  I choose to omit tahini because I wanted the avocado flavor to shine through, feel free to add some in if you like. If you enjoy spicy food, add in a 1/2 or who jalapeno. You can add in Cilantro as well. While "I" love Cilantro, my husband is one of "those" who have the "I hate Cilantro gene"! So I omitted that as well this time. (You are welcome babe).
If you love avocados as much as I do, here are some of my avocado recipes to check out.
California Garlic Bread With Sauteed Spinach & Avocado
Avocado Crab Cake Sandwich with Bacon & Spicy Avocado Remoulade,
Eggs Benedict with Avocado Sriracha & Avocado Cream
Watermelon & Avocado Pizza (so fun!)
For more avocado recipes, tips and tricks, follow California Avocados on Facebook, Instagram or Pinterest. You can also check out the recipe index on the California Avocado website.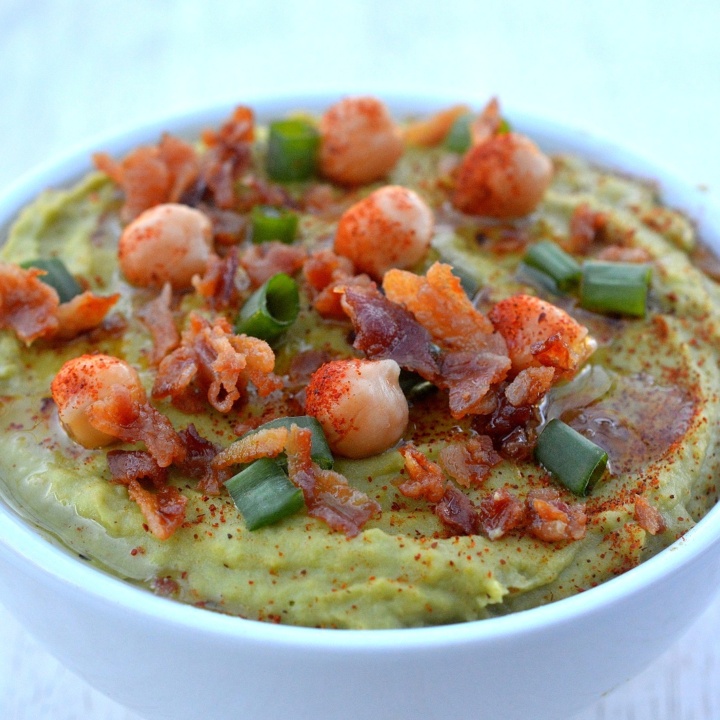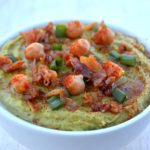 Print Recipe
Avocado Hummus With Bacon
Ingredients
2

cloves

of garlic

1

Jalapeno pepper

optional half or whole

Cilantro

optional 3 TBS

1

can

15 oz chickpeas (drained, reserve 2 TBS of liquid)

2

avocados

halved, pitted and skin removed

1/4

cup

grapeseed or avocado oil

2

TBS

chickpea liquid

2

TBS

fresh lime juice

Kosher salt

don't be stingy

Red pepper

Cayenne for a little heat in place of a jalapeno

Tahini

optional 1 TBS

3-4

strips crisp bacon crumbled

Scallions or cilantro for garnish
Instructions
Place garlic in your food processor (and jalapeno and cilantro if using) and pulse a few times until it is minced.

Add in the chickpeas (aka garbanzo beans) and avocados, Pulse, drizzling in oil and reserved liquid from the chickpeas as you go.

Add in lime juice and pulse some more, add in salt (red pepper and tahini if using) and run the machine until your hummus is nice and smooth.

Taste and adjust seasonings if necessary. If thick, add in a little more oil to achieve the texture you desire.

Scoop into serving bowl, top with a little grapeseed or avocado oil, red pepper, crumbles bacon and Cilantro or scallions and serve with chips or veggies of your choosing within 20 minutes.