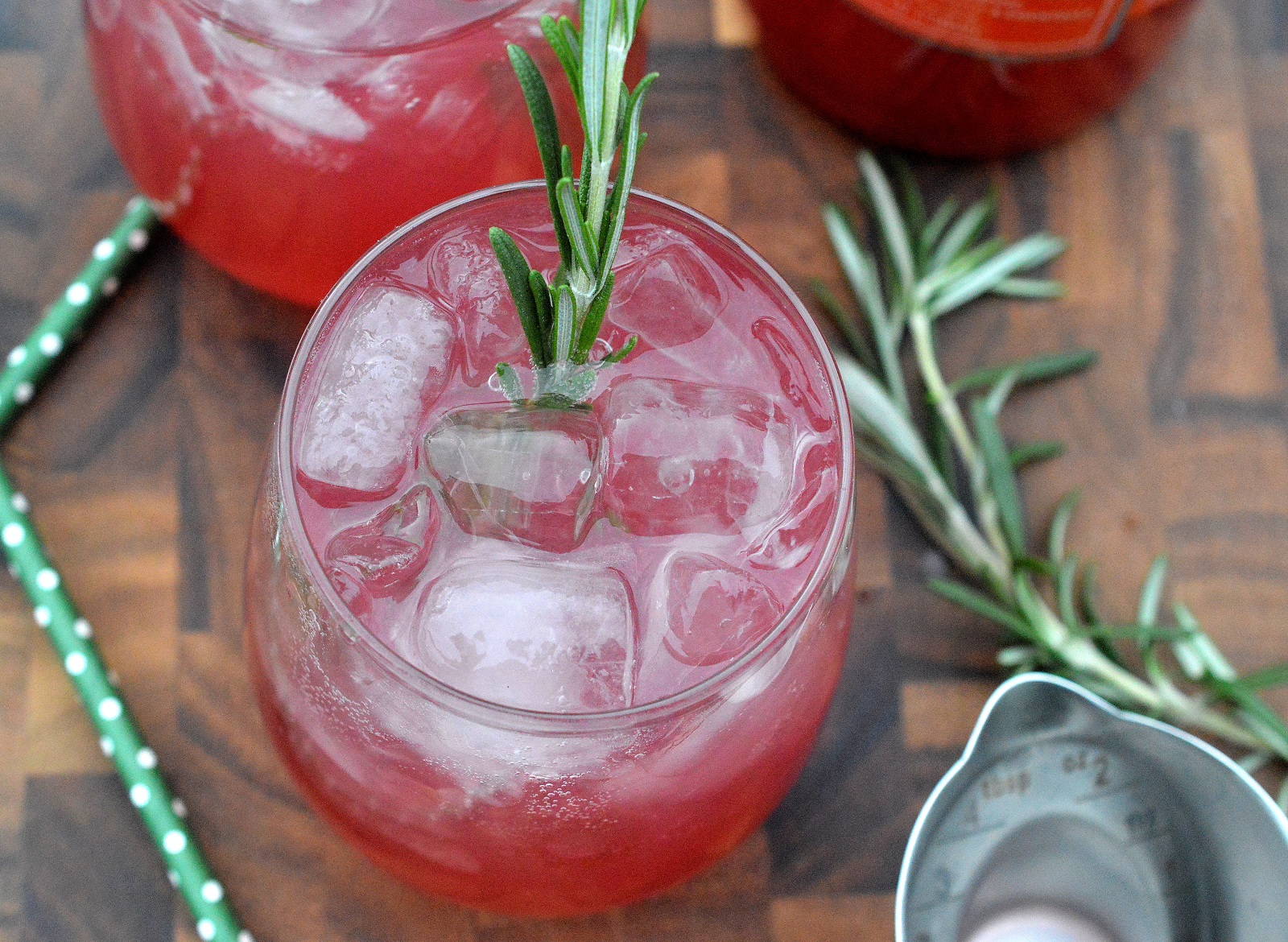 Blood oranges are a favorite ingredient of mine in both cocktails and baked goods. This Blood Orange Vodka with RosemaryCocktail is delicious. In 5 minutes or less you could be sipping away!
Late in the Fall, I went to the Food & Wine Show in NYC with my foodie friend Linda. A highlight for me was hanging with the Martini & Rossi crew and enjoying their cocktails. Sometimes the simplest things can be a game-changer when it comes to food, drinks, or even everyday life.
The bartenders had huge bowls of lemon peels by their side and as they served up their signature Asti St Germain Cocktail, they would take a peel, mash it up a bit to release the oil, then rub the peel along the rim of the glass before tossing it in.
What a game-changer! The intoxicating scent of fresh lemon wafting up, sip after sip enhanced the drink tremendously! I loved it...as evidenced by my quadruple refills, lol. I am literally salivating as I sit here and think about it!!
SO...I decided to try this simple trick at home using Rosemary. I had heard about Stirrings.com and their Blogger Recipe Challenge and figured...why not submit something. I'm a gal that enjoys cocktails after all so it was a no brainer!
I came up with this Blood Orange Rosemary Vodka Cocktail using their Blood Orange Martini Mixer, which is great for more than just martini's. Stirrings has so many delicious mixers to choose from. I recently used their store locator and found some of their product line at the Acme 10 minutes away.
In addition to mixers, they have bitters, simple syrup, cocktail rimmers and more. My daughter likes to rim her glass with sugar when she makes variations of homemade lemonades. Having a couple of Stirrings rimmers on-hand save me from her "dying her own" sugars, lol! Plus, ummm...I like to rim mine too!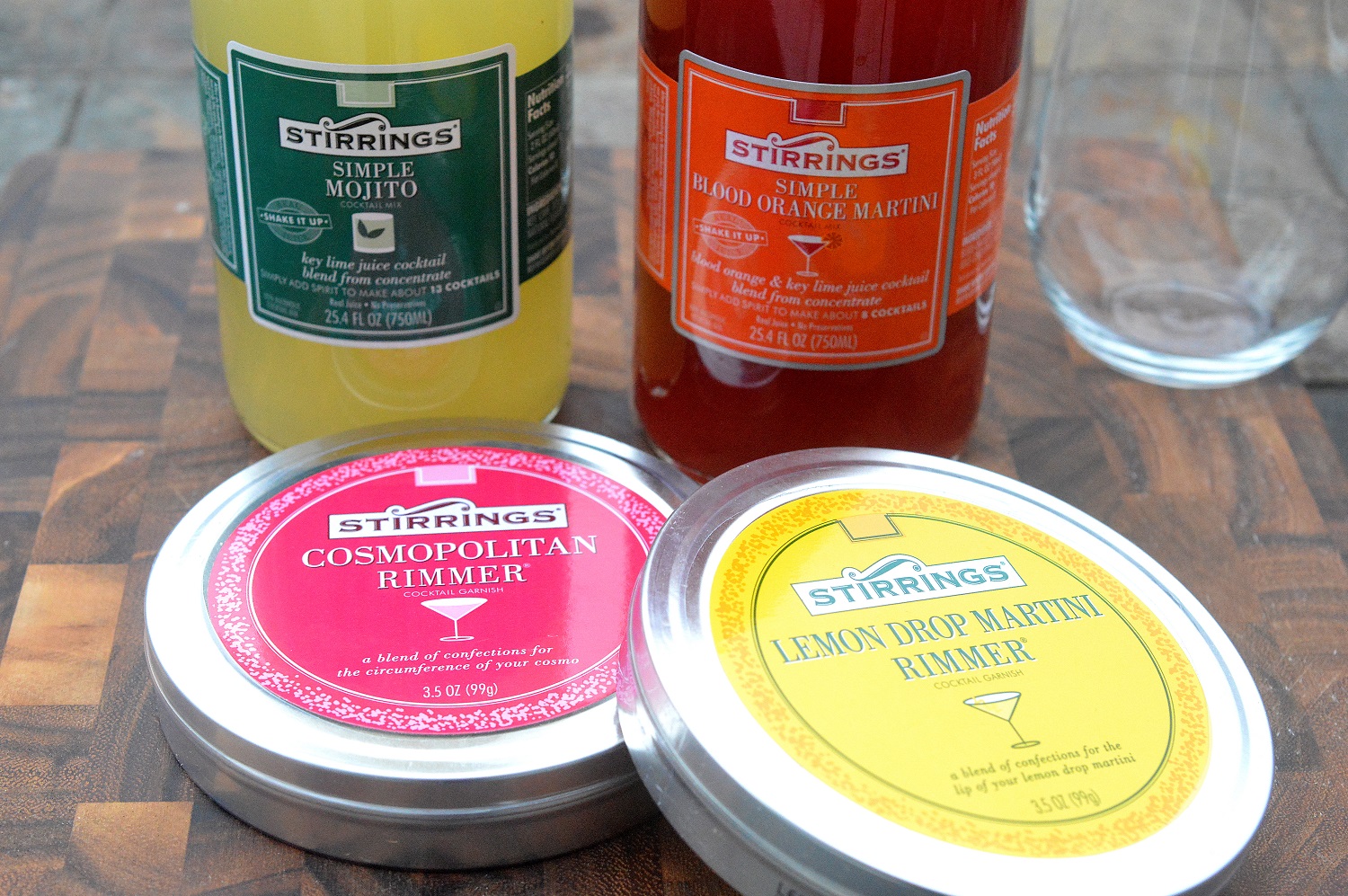 About the Blood Orange Rosemary Cocktail Ingredients
I love Blood Oranges in cocktails, they are only available briefly each year, so now I have a go-to mix in for that flavor I crave. I've even mixed it with Sprite, Club, and even water for when I want a non-alcoholic flavored drink. Whether it's the Lemon Drop or the Pomegranate...they all work great and the flavors are really tasty!
This Blood Orange Vodka and Rosemary Cocktail is enhanced by the fresh rosemary, as you lift the glass to take a sip, you smell the rosemary and the blood orange... Scrumptious!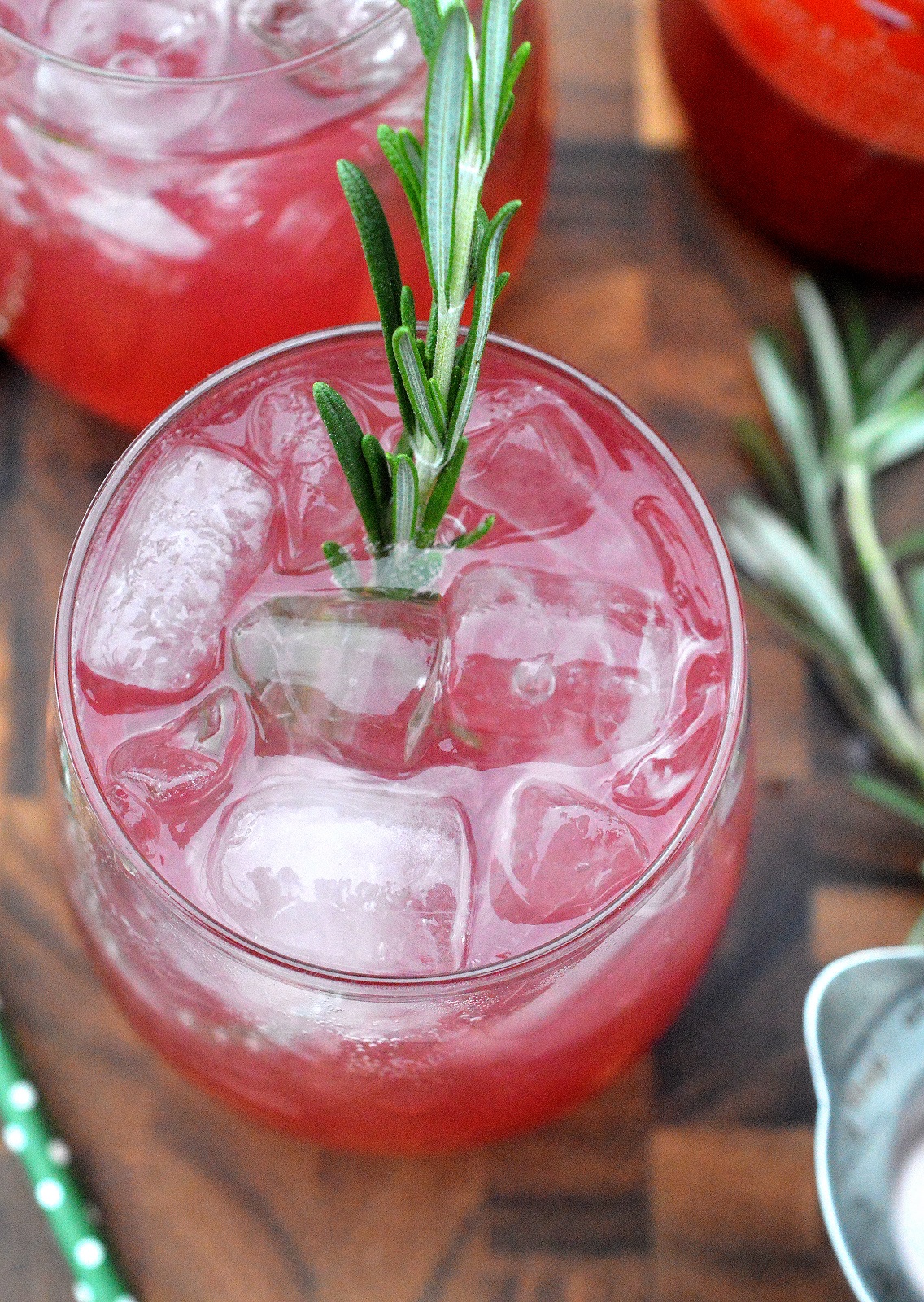 Other Refreshing Cocktails
Maybe blood oranges or rosemary aren't your thing? Not everyone enjoys those ingredients, so here are a few of my other favorite yummy cocktails:
Cheers!

Since I am not a Registered Dietitian or Nutritionist, I use a WordPress plug-in to calculate the nutritional information provided in the recipe card.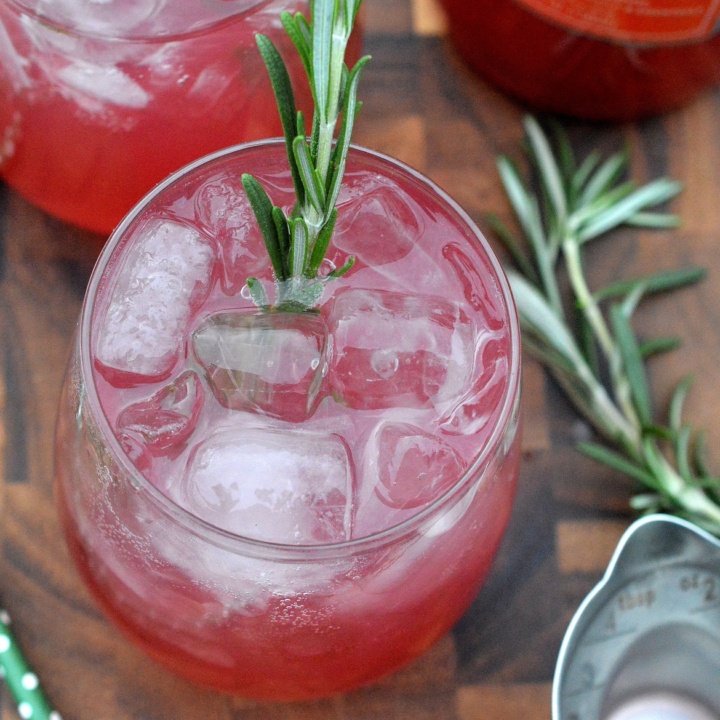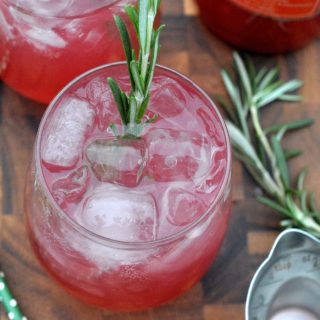 Blood Orange Rosemary Vodka Cocktail
Ingredients
1

Fresh Rosemary sprigs

Ice

3

ounces

Vodka

4

ounces

Stirrings Blood Orange Martini Mixer

Club Soda
Instructions
Take one Rosemary sprig and crush and mash it a bit with your fingers.

Rub the sprig firmly all around the rim of each glass.

Fill a 16 oz glass ¾ of the way with crushed ice.

Add in 2-4 oz of vodka (based on your preference)

Add in 4-5 oz of Stirrings Blood Orange Mixer

Add in a splash or two of club soda.

Stir, garnish with a fresh Rosemary sprig and serve.

Enjoy!
Nutrition
Calories:
198
kcal
Carbohydrates:
1
g
Protein:
1
g
Fat:
1
g
Saturated Fat:
1
g
Sodium:
1
mg
Potassium:
8
mg
Fiber:
1
g
Vitamin A:
29
IU
Vitamin C:
1
mg
Calcium:
3
mg
Iron:
1
mg
Follow me on Tik Tok for 1 minute videos