Have you ever heard the song Here We Go a Wassailing? Wassail is a warm, festive & delicious Christmas drink. Take a look at this Christmas Wassail Recipe as well as some Christmas recipes, cheers!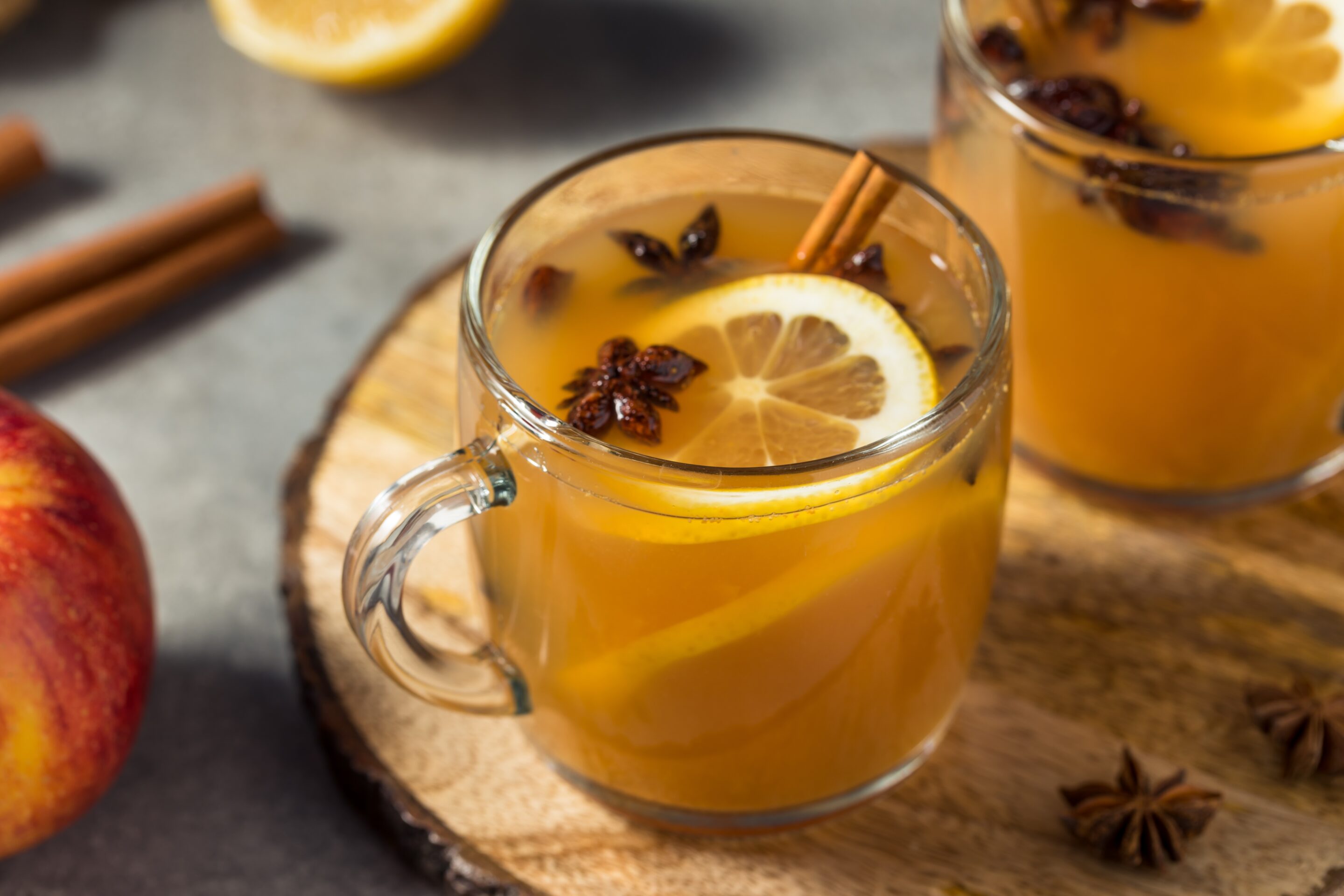 I have been making wassail since I was a teenager. I don't include alcohol since it's one of those special holiday drinks. Everyone, young and old enjoys it!
The smell and the taste of this Christmas Wassail Recipe will always bring both me and my family right back to Christmas!
The food, music and meaning of Christmas make it my favorite time of year.
I asked myself what my top 5 Christmas songs were and it was agony…really...so I had to make it a top 10.
My top 10 Christmas Songs
In no particular order, that would be impossible!!
Mariah Carey - All I Want For Christmas Is You (so fun)
Donny Osmond - A Soldiers King (I cry every time)
Wham – Last Christmas (people should not even try to remake it, Cease and desist! Lol
David Foster – Carol of the Bells (he is a genius)
Dan Fogelberg – Same Old Lans Syne (rips my heart out every time…sigh)
Nat King Cole - O Holy Night (as smooth as they come and a gentleman)
The Carpenters - Merry Christmas Darling (she has the voice of an angel!)
Jars Of Clay – Little Drummer Boy (ridiculously good version)
Band-Aid – Do They Know It's Christmas (gotta love it…all that talent)
Donnie Hathaway - This Christmas (another genius)
Donnie Osmond or Amy Grant - My Grown Up Christmas List (both versions are wonderful and heartfelt!!)
OK so you may have noticed it's over 10…what's a girl to do!
What are your favorites...maybe I am unaware of some gems out there!!
Here are 2 Christmas Drink recipes for the holidays…traditional Wassail and a special treat for the kids.
I have been making Wassail since I was about 18 and every year, a few people say…"I never heard of it" and I say "ever hear that old Christmas song Here We Go a Wassailing?
Then they believe I didn't make it up!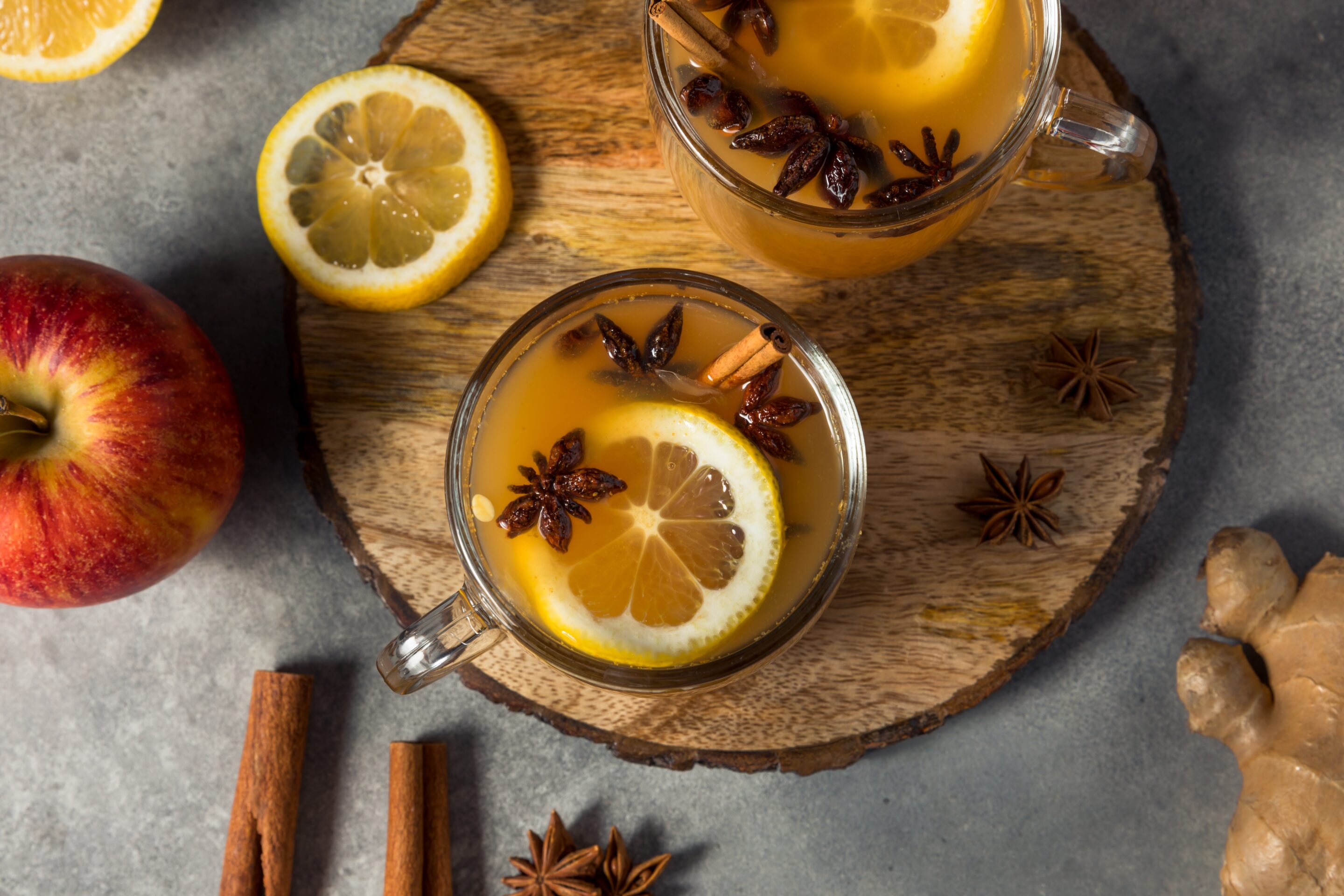 Why make Christmas Wassail?
While Wassail is on the stove or crockpot simmering, it makes your home smell delicious.
It warms you to your toes.
It is easily transported.
Everyone loves t taste the special holiday drink, from 2 to 102!
Play the song as you serve it, and sing along! So fun!
It's so easy to make put the kids in charge and it can be their special contribution to Christmas Eve, or Christmas Day!
Ingredients
apple cider
orange juice
pineapple juice
lemon juice
sugar
mulling spices (or see full recipe notes below to make your own)
Variations
Add in brandy or cognac to your taste to make it boozy.
Tips
If making ahead of time, once the wassail is made and cooled, pour it back into the cider container (and or OJ container) and store that way. Transport it that way if needed and then then reheat it in a pot or crockpot wherever you end up.
After making, remove the spices and place in just a little liquid in a jar, add back in as you heat it up. I would add the orange and lemon slices fresh at that point.
Garnish pot or drinks with a cinnamon stick, cloves, a whole orange studded with cloves, orange and/or lemon slices, allspice berries or a star anise.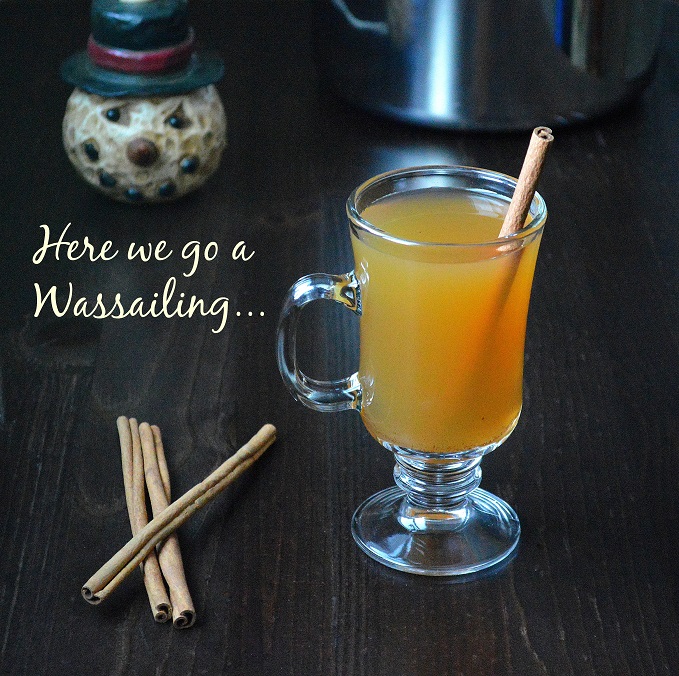 Popular Christmas Recipes to try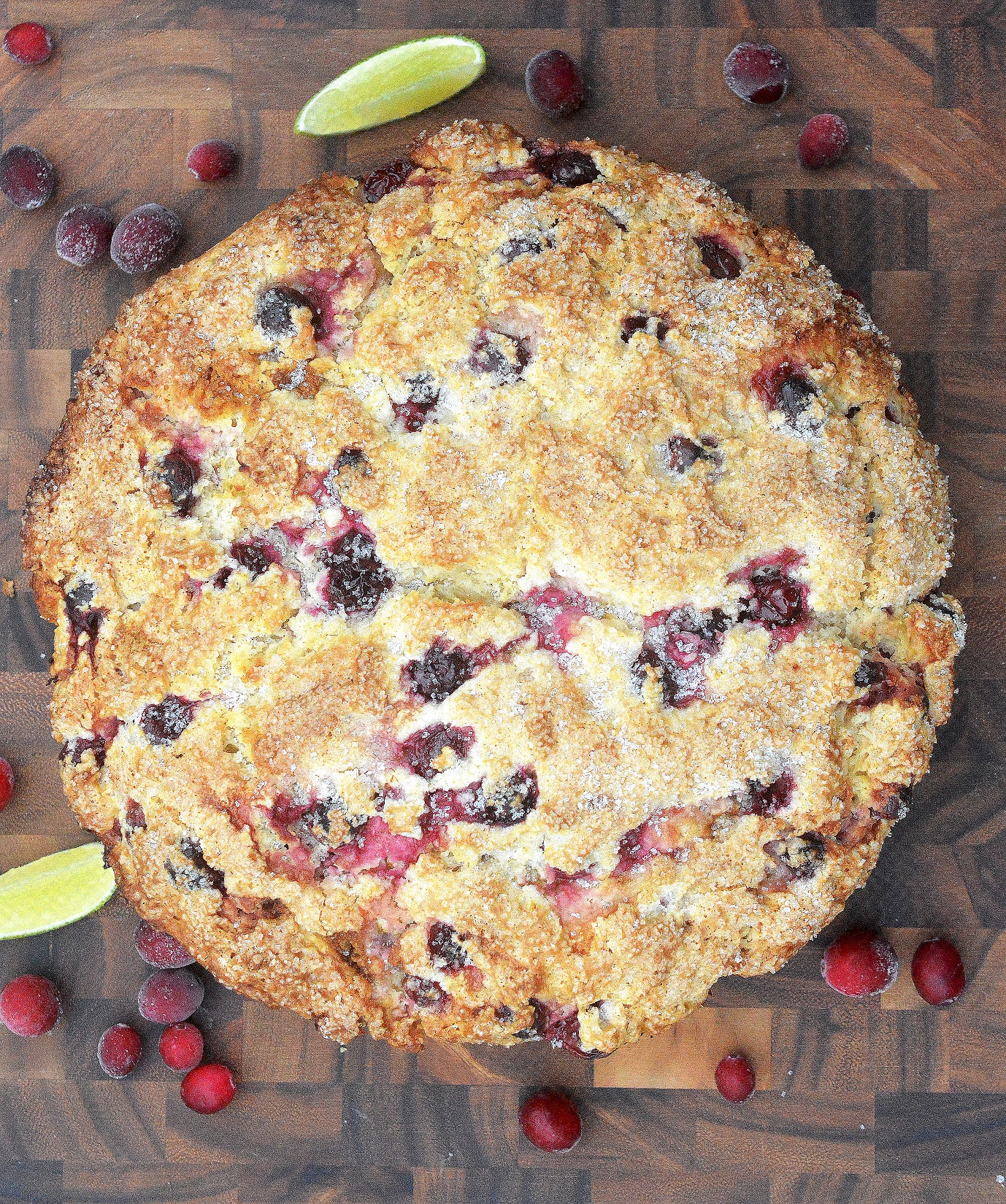 This recipe was originally posted December 8, 2009! One of the first recipes I posted on Souffle Bombay. So funny that I decided to update it EXACTLY 13 years later!! Enjoy!! XO Colleen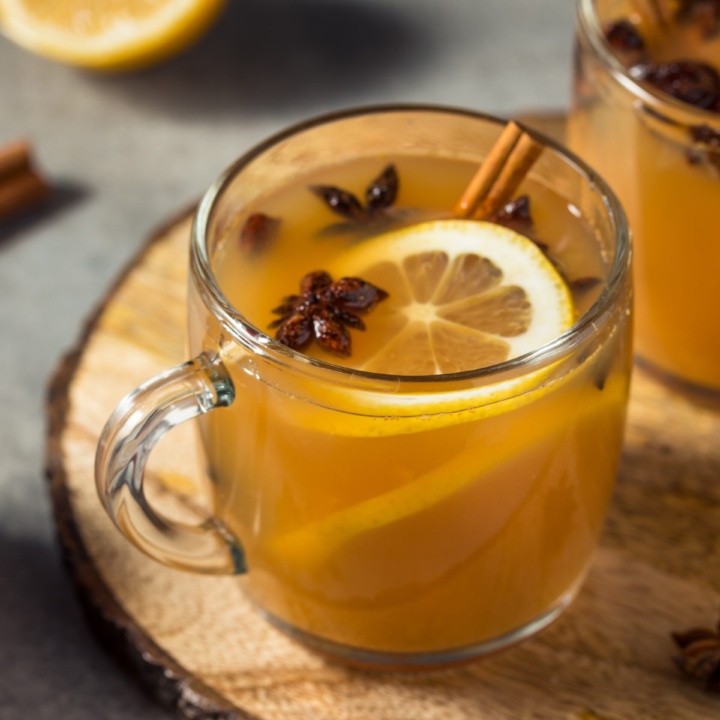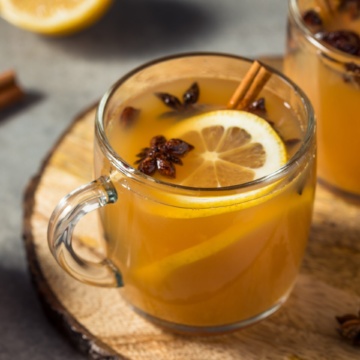 Wassail Recipe
Delicious vintage Christmas Wassail recipe. Warms you to your toes. SO festive! Christmas drink.
Ingredients
4

cups

apple cider

1 ½

cups

orange juice

6

oz

can of pineapple juice

2

TBS

lemon juice

3

TBS

sugar

¼

cup

mulling spices
Instructions
Combine everything in a large pot; bring to a boil stirring often. (If you have a metal spice ball, use it, if not just throw it all in then pour through a strainer prior to serving or storing).

Turn off the stove and let it sit for 30 minutes before reheating to serve.

Serve it very warm almost like tea or coffee. You can make it ahead, refrigerate it and reheat as necessary. Wassail keeps well for 4 days. If you want to make it alcoholic add in some Brandy or Cognac to your taste.

Accent pot or glasses/cups with an orange or lemon slice, a cinnamon stick, a star anise, allspice berries and or cloves.
Notes
To make your own mulling spice, combine 4 sticks of cinnamon, 3 long strips of orange rind, 1 TBS whole cloves and 1 TBS whole allspice berries.
Nutrition
Serving:
8
servings
Calories:
105
kcal
Carbohydrates:
26
g
Protein:
1
g
Fat:
0.3
g
Saturated Fat:
0.04
g
Polyunsaturated Fat:
0.1
g
Monounsaturated Fat:
0.03
g
Sodium:
6
mg
Potassium:
244
mg
Fiber:
0.4
g
Sugar:
22
g
Vitamin A:
95
IU
Vitamin C:
28
mg
Calcium:
18
mg
Iron:
0.3
mg
Follow me on Tik Tok for 1 minute videos