Have you ever heard the song Here We Go a Wassailing? Wassail is a warm, festive & delicious Christmas drink. Take a look at this Christmas Wassail Recipe as well as some Christmas Drink Recipe Ideas…Cheers!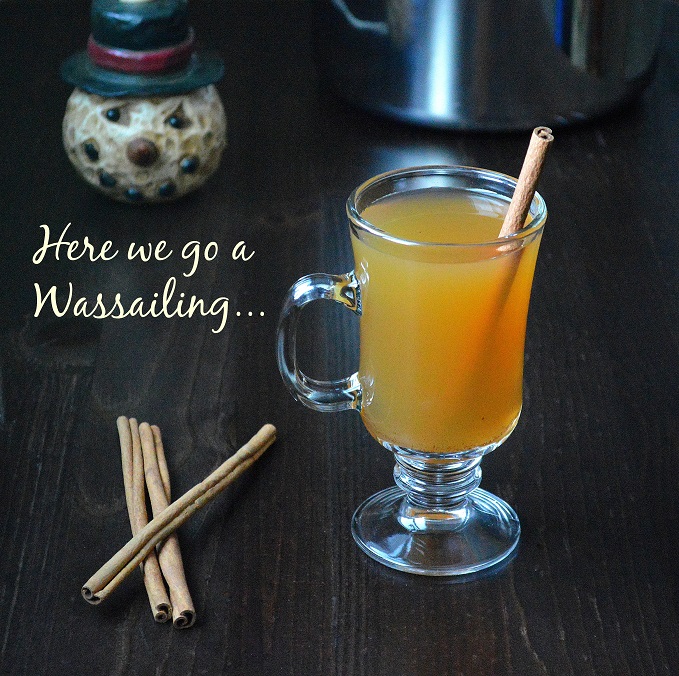 I have been making wassail since I was a teenager. I don't include alcohol since its one of those special holiday drinks I want everyone, young and old to enjoy! The smell and the taste of this Christmas Wassail Recipe will always bring both me and my family right back to Christmas!
I asked myself what my top 5 Christmas songs were and it was agony…really…so I had to make it a top 10. I love, love, love Christmas and I married a man who does as well. Christmas music is so special to me…for years I insulated myself from it until December 10th, wanting to cherish the days of holiday music. Now that I have little ones, that quickly went out the window.
This year my husband decided to donate lots of money to our power company…he's gone crazy, I have to sleep with blinders on…even our children's' beds are lit up lol! He is seriously channeling Clark Griswold!
My top 10 Christmas Songs (in no particular order…I didn't want to have a stroke!)
Josh Groban – Little Drummer Boy (love him!)
Mariah Carey – All I Want For Christmas Is You (so fun)
Donny Osmond – A Soldiers King (I cry every time)
Wham – Last Christmas (people should not even try to remake it…cease and desist!)
David Foster – Carol of the Bells (he is a genius)
Dan Fogelberg – Same Old Lans Syne (rips my heart out every time…sigh)
Nat King Cole – O Holy Night (as smooth as they come and a gentleman)
The Carpenters – Merry Christmas Darling (she has the voice of an angel!)
Jars Of Clay – Little Drummer Boy (ridiculously good version)
Band-Aid – Do They Know It's Christmas (gotta love it…all that talent)
Donnie Hathaway – This Christmas (another genius)
Donnie Osmond or Amy Grant – My Grown Up Christmas List (both versions are wonderful and heartfelt!!)
OK so you may have noticed it's over 10…what's a girl to do!
Take a listen on ITUNES and decide for yourself! If I could only own 3 Christmas CD's it would have to be Donny (Christmas at Home), Amy (Home for Christmas) and a mixed CD of popular songs…both my husband and I would be satisfied. BTW if you look on ITUNES Jars of Clay has 2 versions of the Little Drummer Boy. The one that says Little Drummer Boy (minus the A) is the best in my opinion.
What are your favorites…maybe I am unaware of some gems out there!!
Here are 2 Christmas Drink recipes for the holidays…traditional Wassail and a special treat for the kids. I have been making Wassail since I was about 20 and every year a few folks say…"I never heard of it" and I say "ever hear that old Christmas song Here We Go a Wassailing…" then they believe I didn't make it up.
This makes your home smell delicious, warms you to your toes and is easily transported. Once made and cooled I pour it back into the cider container (and or OJ container) and take it with me. I then reheat it in a pot wherever I am going.

Wassail
4 cups apple cider
1 ½ cups orange juice
6 oz can of pineapple juice
2 TBS lemon juice
3 TBS sugar
¼ cup mulling spices
OR to make your own mulling spice by combining 4 sticks of cinnamon, 3 long strips of orange rind, 1 TBS whole cloves and 1 TBS whole allspice berries.
Combine everything in a large pot; bring to a boil stirring often. (If you have a metal spice ball, use it, if not just throw it all in then pour through a strainer prior to serving or storing). Turn off the stove and let it sit for 30 minutes before reheating to serve. Serve it very warm almost like tea or coffee. You can make it ahead, refrigerate it and reheat as necessary. Wassail keeps well for 4 days. If you want to kick it up throw in some Brandy or Cognac to your liking.
Can't leave the kids out of the of the holiday fun. Surprise and delight them with a Festive Strawberry Drink!
Festive Strawberry Drink
16 oz Container of frozen strawberries in syrup
8 oz of vanilla yogurt
½ cup ice
Red, Green or a combination of holiday sugar sprinkles
Grown up glasses for the occasion
Set up one bowl filled with enough water to cover the bottom and one bowl with the colored sugar covering the bottom. Take your chosen glasses and holding them by the bottom, first dip them in the water, and then dip them in the sugar. Wiggle the glass in the sugar a bit until the rim is evenly coated. Set aside.
Combine strawberries and ice in your blender, hit ice crush or blend and pulse until well blended. Pour into the glasses. Scoop the yogurt into a small plastic sandwich bag, snip off one corner and swirl into the drink. Serve immediately and enjoy the smiling faces.
This makes 4 small glassfuls or 2 big glassfuls.
You might also enjoy this easy Christmas Sangria, this very special Creamy Chocolate Martini, this decadent Peppermint Hot Chocolate, a Pomegranate Mojito or one of my most popular recipes (on the blog and in my life) Apple Pie Moonshine (makes a GREAT gift!!)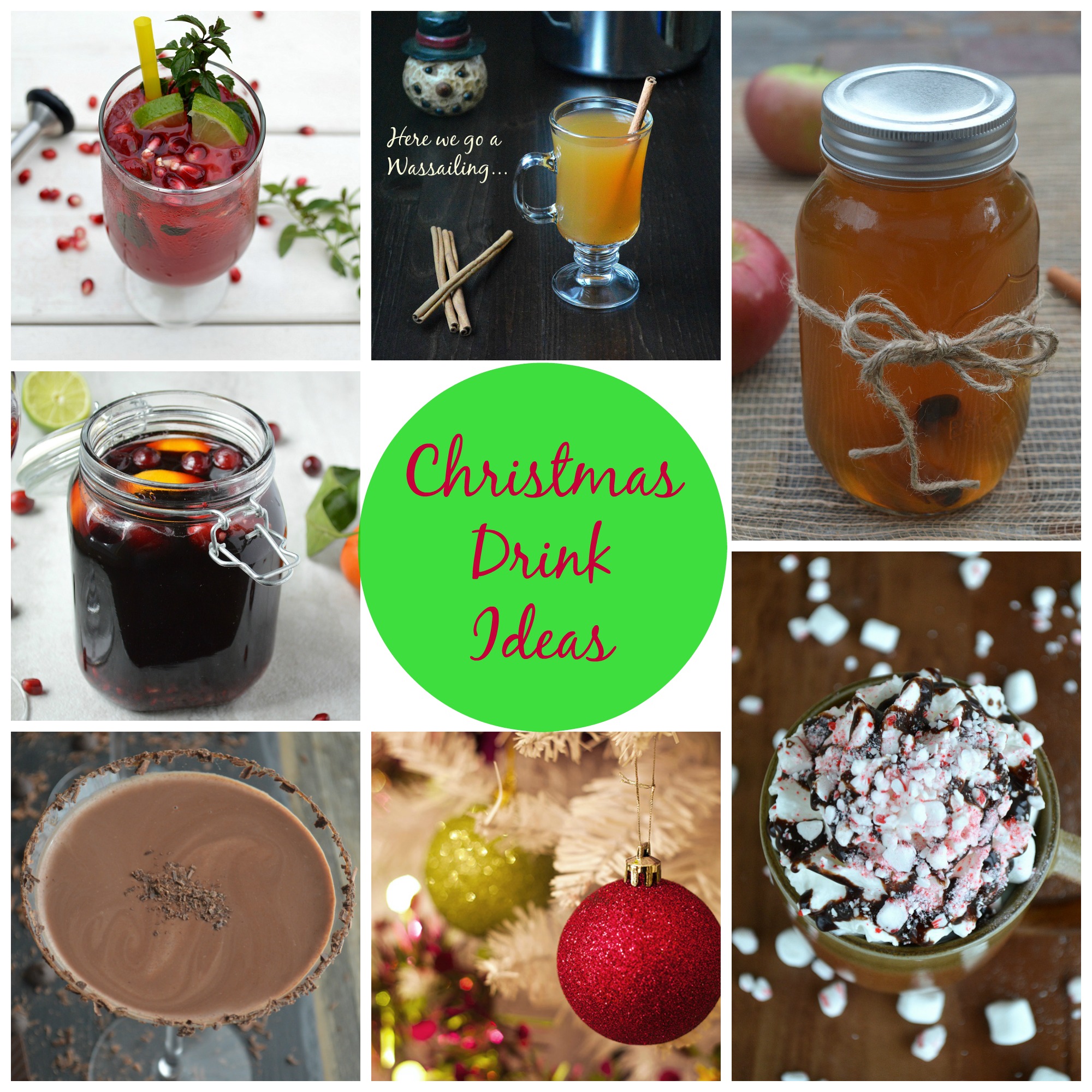 Enjoy!!
Colleen