I love a good Caesar salad! It's my favorite of all salads (hail Caesar…right??). Today were talking about taking just that to the next level, with this Grilled Caesar Salad Recipe with Grilled Chicken . It is so good, you may never go back to the traditional! I am already craving more!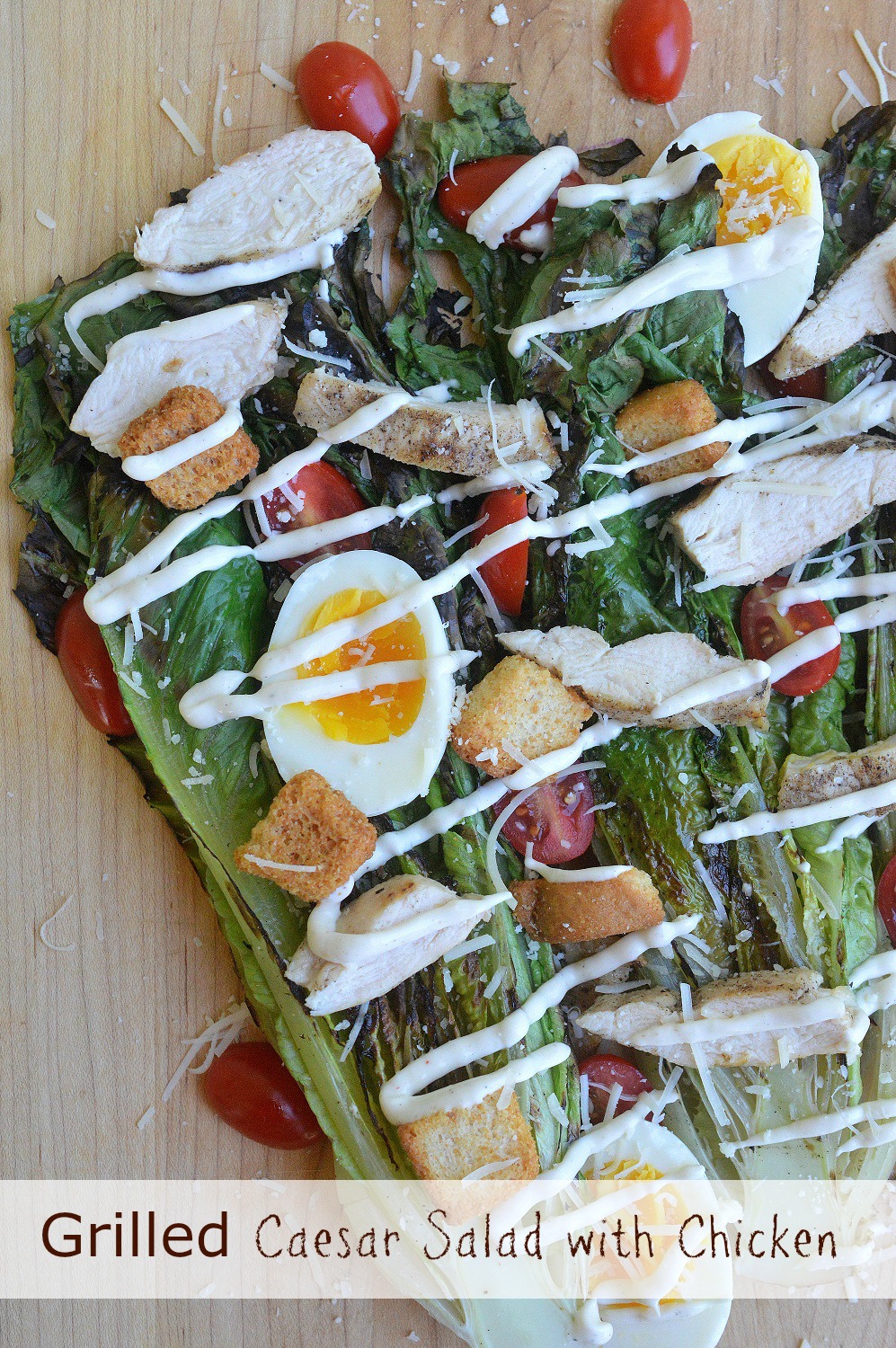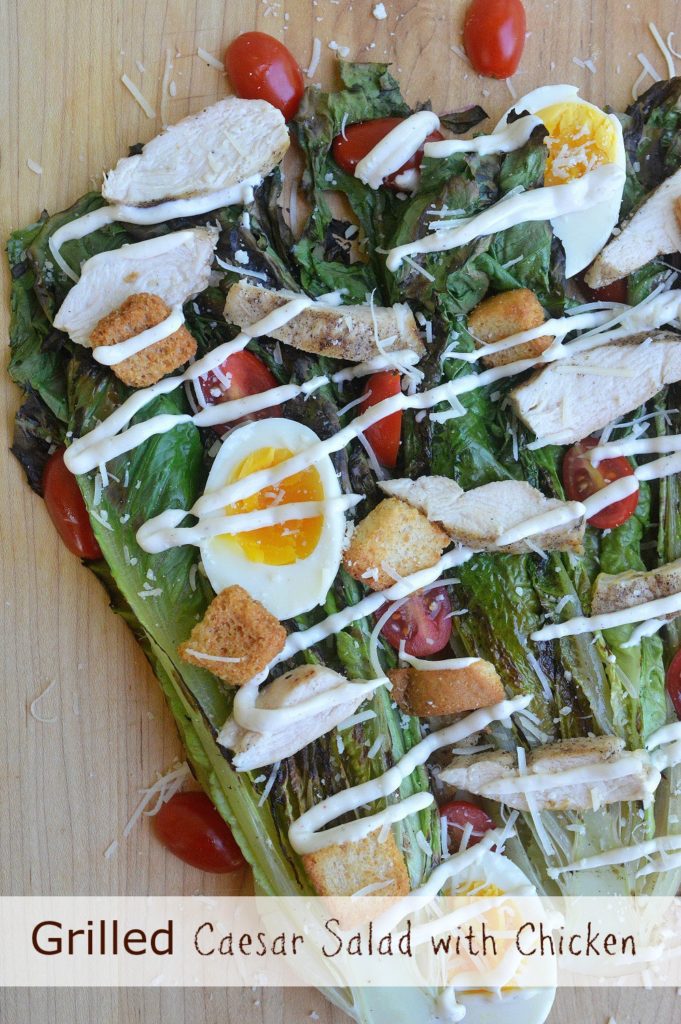 You know how restaurants chill the salad plates to keep salads cold? Scratch that! Warm salads are the way to go! They are decadent, and somehow feel more substantial.
I first started grilling Romaine for salads years ago, yet sometimes I forget about that. You know how it is, you are all into something and suddenly, you are into something else and you forget about it. Then wham!! You have it again and are alll over it. I wish I could forget the Downton Abby Series or The Lord of the Rings Trilogy…Just so I could watch each again for the first time, lol!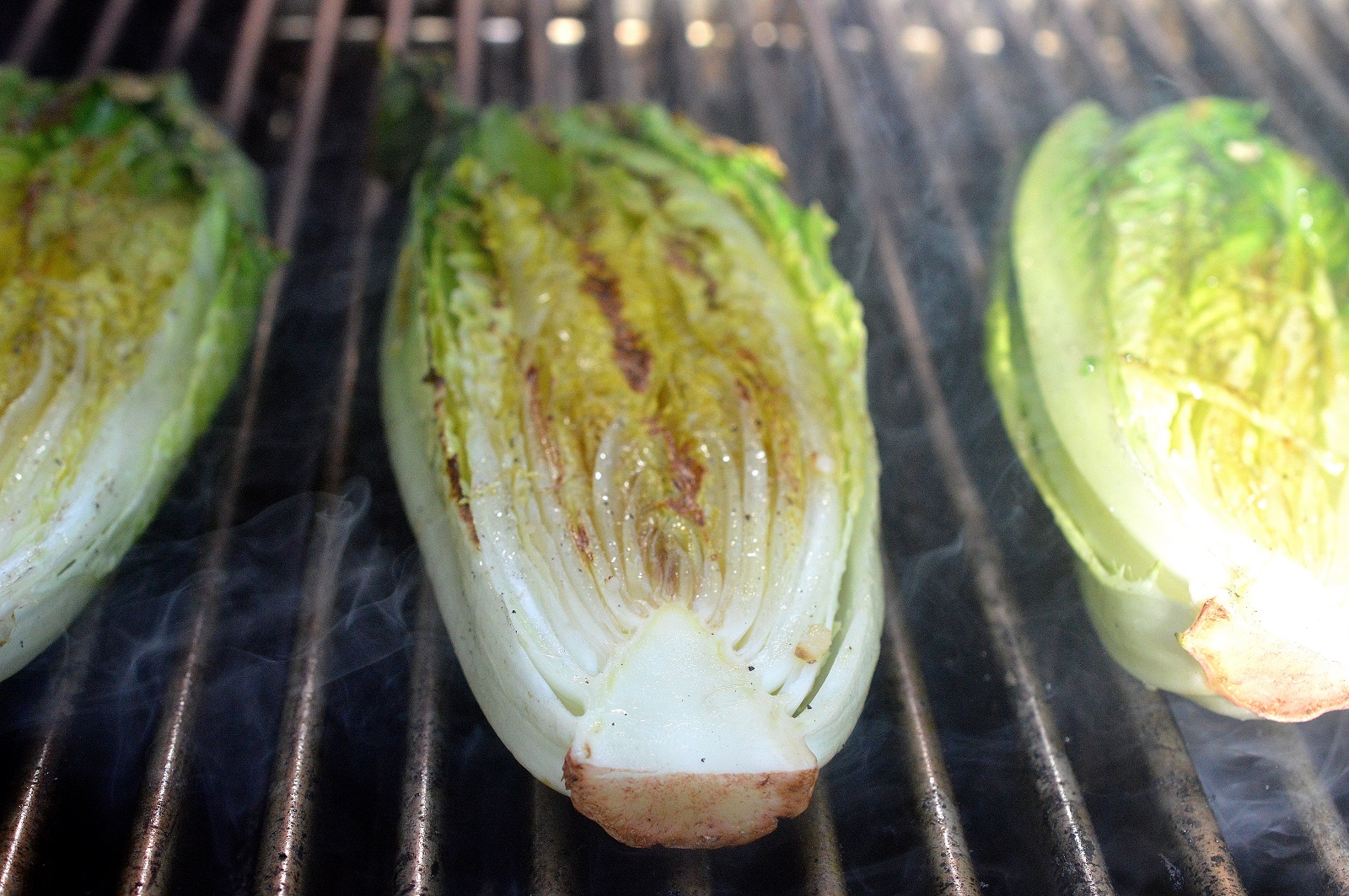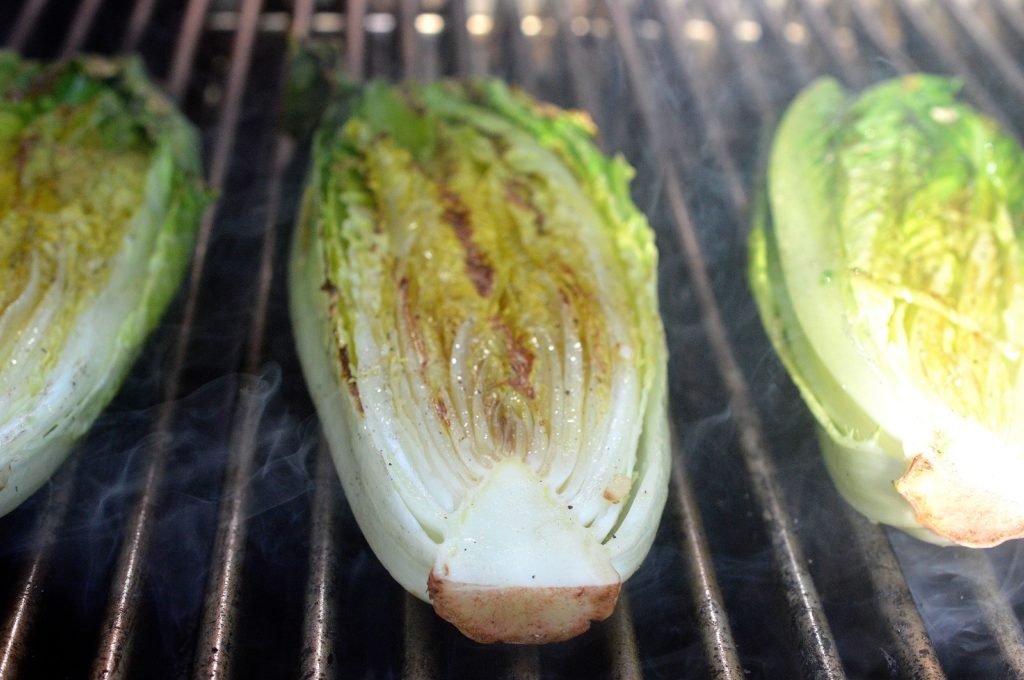 Today I am partnering with Whole Foods and their Fill The Grill sale. Just in time for the big holiday weekend…From 6/20/16 to 7/5/16 Whole Foods is giving shoppers $10 off any $40 meat department purchase!!  Download the Whole Foods Market app and redeem this offer under Digital Coupons.
START SAVING WITH THE WHOLE FOODS MARKET APP
Get new, exclusive digital coupons, local store info, thousands of recipes and local sales at your fingertips. Planning, shopping, cooking and saving are easier than ever with the Whole Foods Market AP!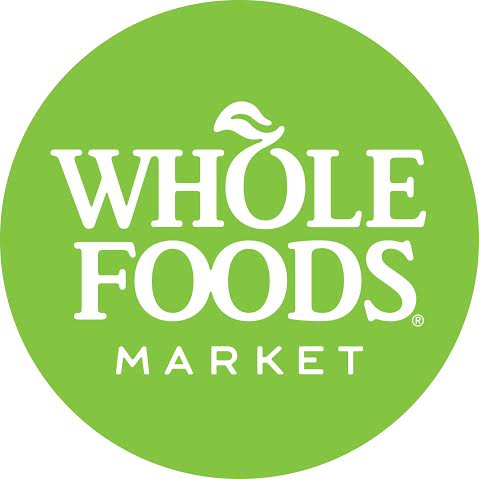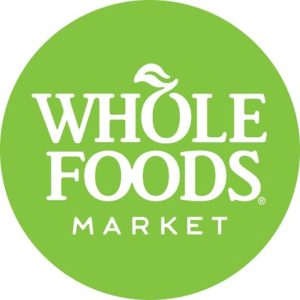 As a big fan of Whole Foods Market I personally think this is a great deal! On my last trip, I stocked up on ground pork, ground lamb, chicken and a couple of steaks.  I also grabbed a new to me Turkey Jerky called Perky Jerky "Hot & Bothered" I wish now I grabbed more than 2 bags, my husband, son and I are crazy for it! two of my other favorite finds were t a ready made Tzatziki sauce by The Farm at Red Hill (that is delicious…no time for seeding a cucumber??  Then this is for you!! Stay tuned for a recipe featuring it.) As well as a Buffalo Hummus from Eat Be Stay Cool which was so flavorful and smooth. I ALWAYS look for Buffalo Hummus yet never find it, so I usually make my own. I was really excited to find this! I love that I always find delicious new-to-me brands at Whole Foods!
I'm also a big fan of Whole Foods 365 line, this Grilled Caesar Salad Recipe with Grilled Chicken featured 365 Croutons and Romaine lettuce.
I am a gal who grills all year long so I have plenty of grilling recipes on my site. Here are a few that you need to have on your grill this summer which should definitely help "Fill the Grill"!!
Here are some not-to-be-missed grilling recipes for the Summer of 2016
Grilled Avocado Caprese Salad – This is so easy, yet will impress everyone, the warm avocado really works!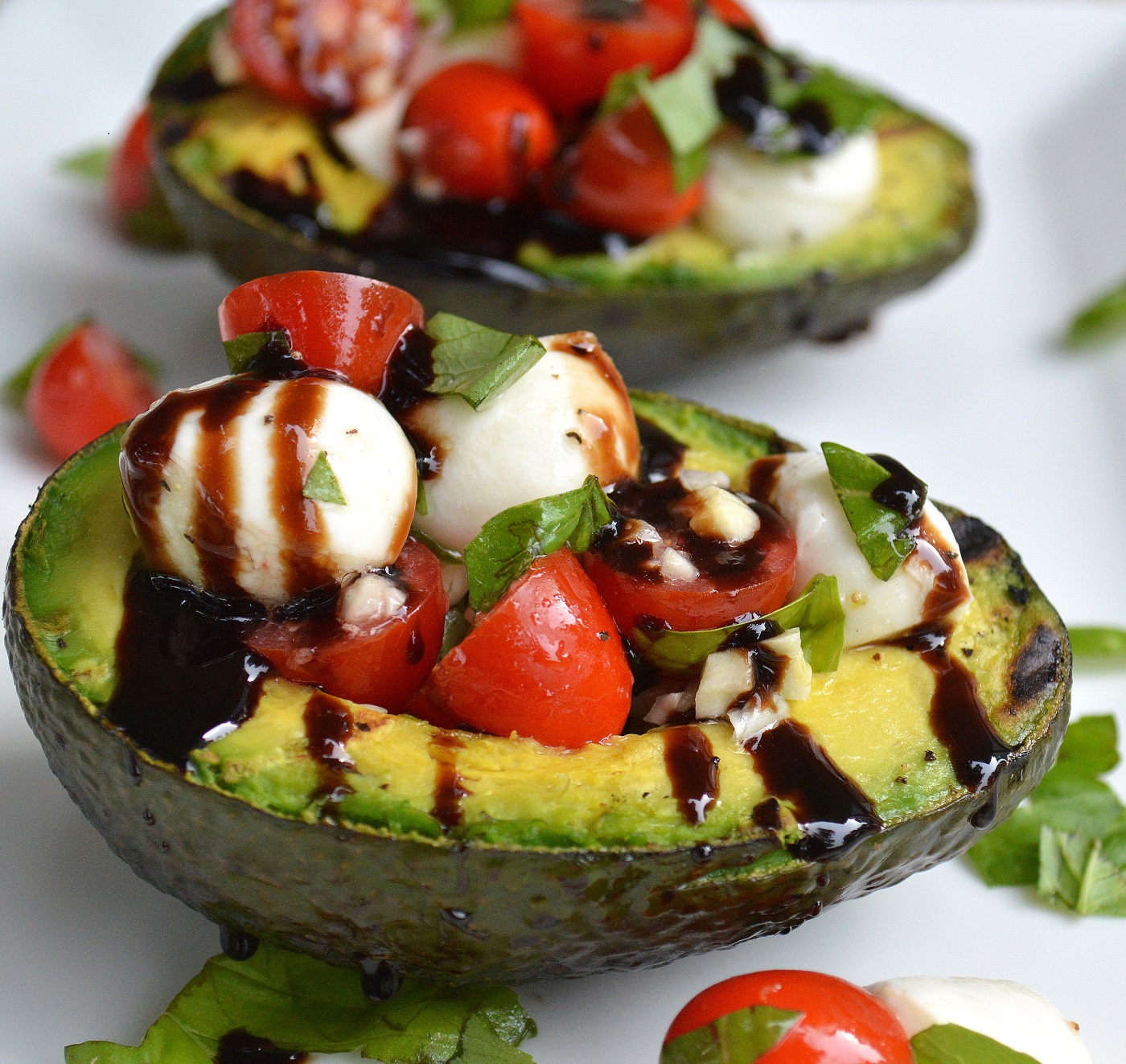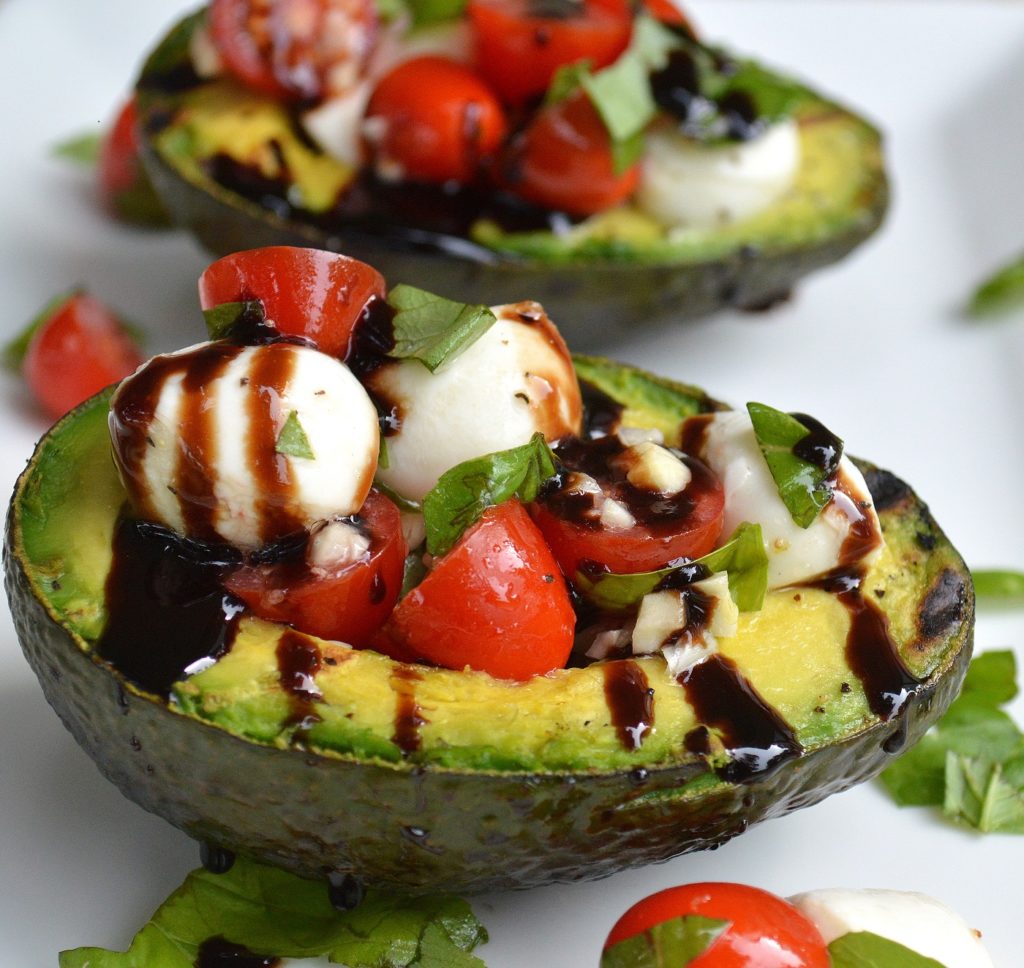 Shrimp!! Shrimp on the grill is always a good thing! Try this Grilled Jalapeno Honey Lime Shrimp.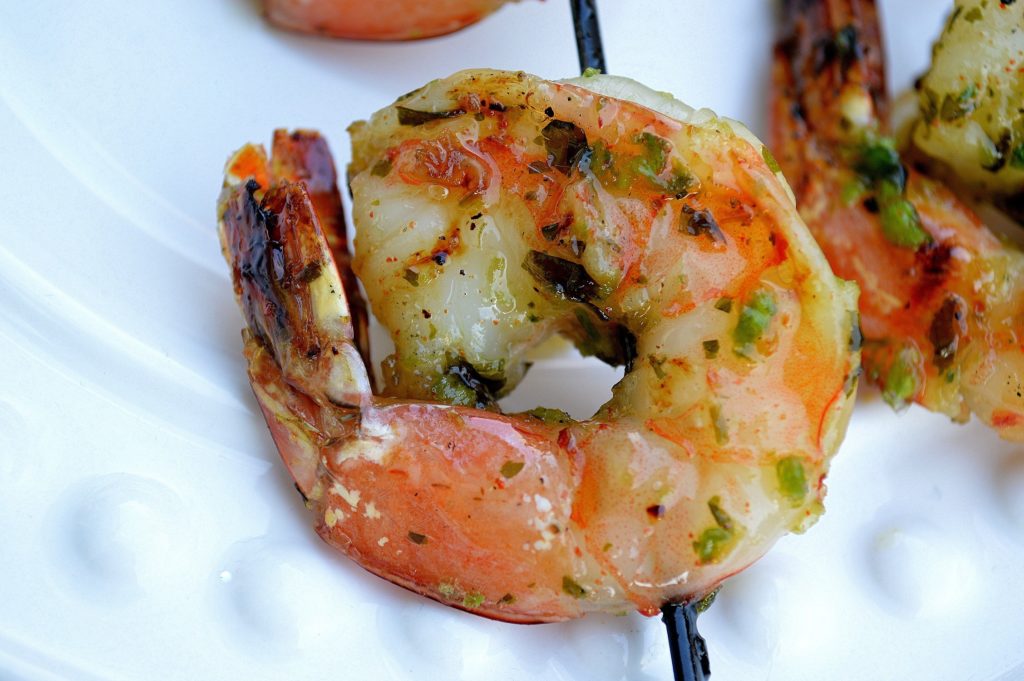 Forget frying or baking…These Grilled Asian Chicken Wings are always a crowd-pleaser!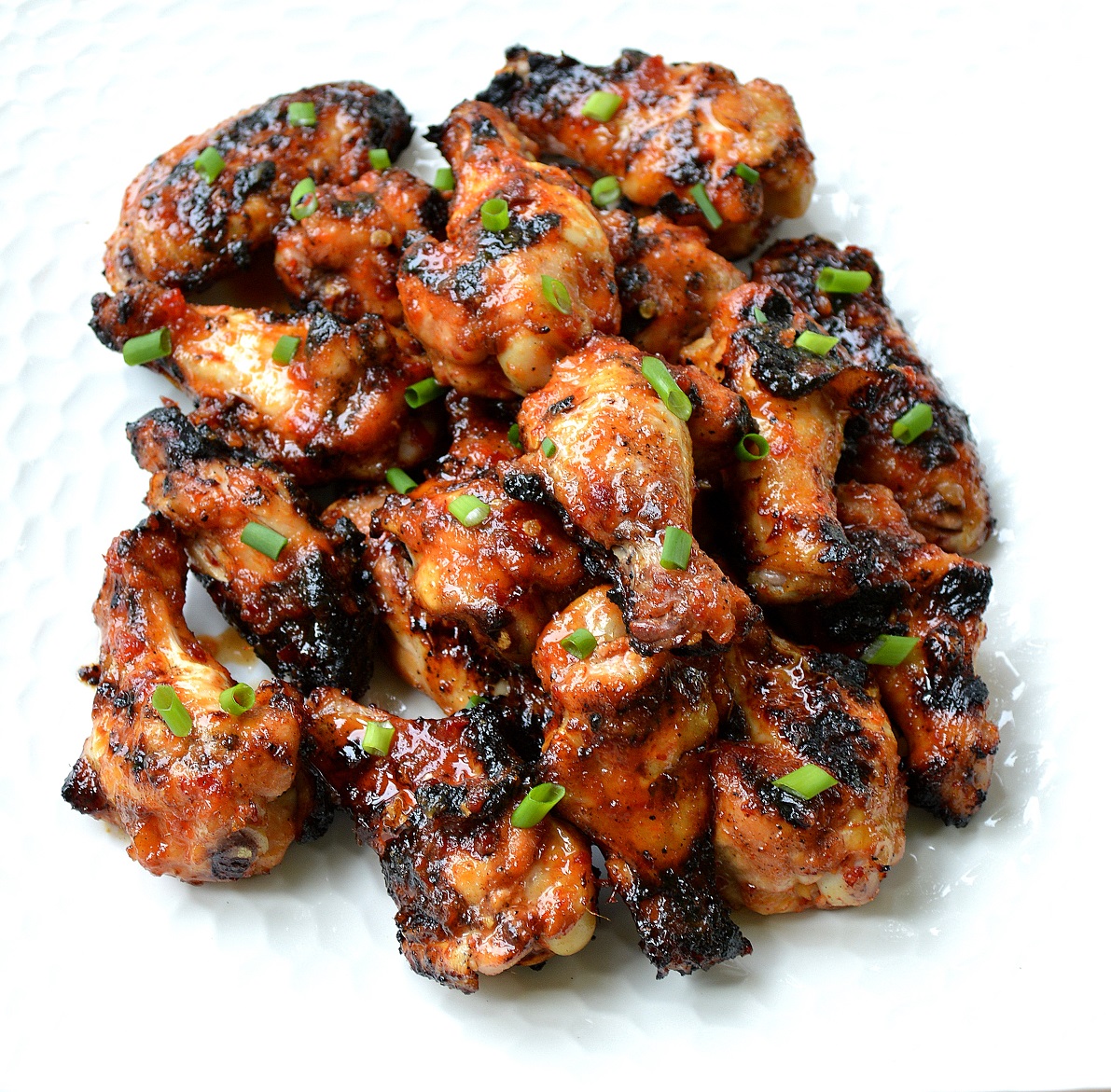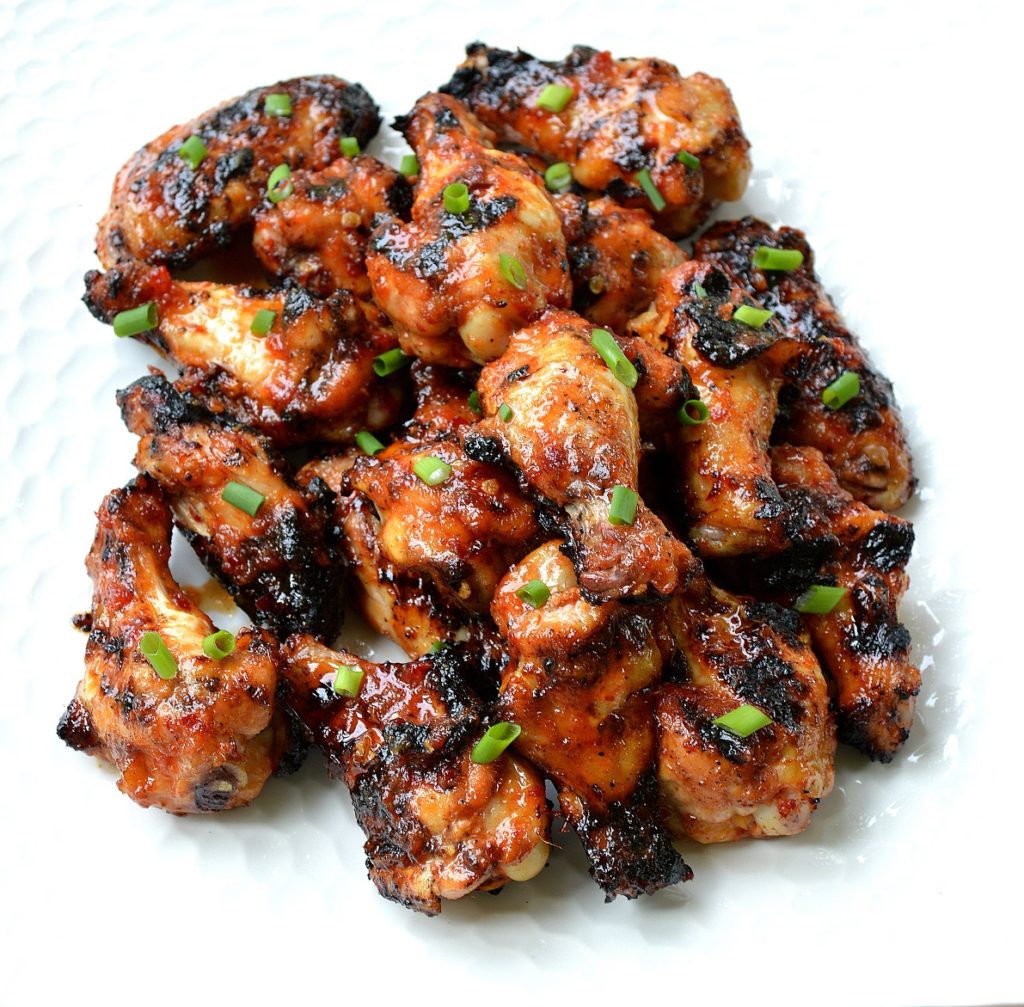 Can't forget steak! How about a Flat Iron Steak?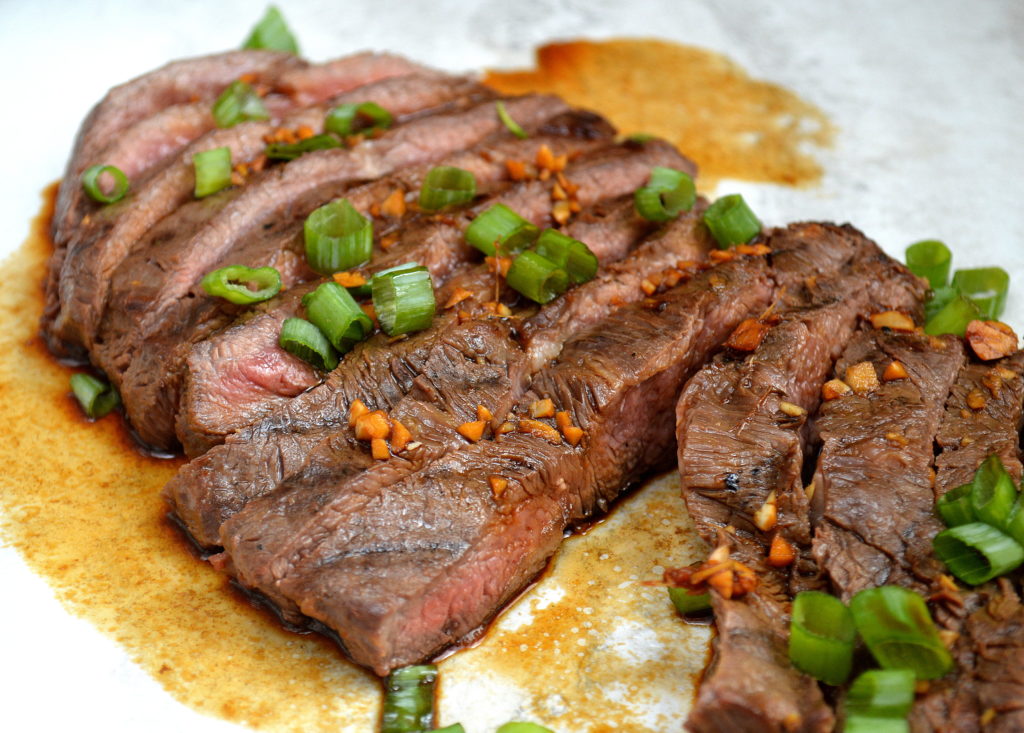 And for dessert?? One of the BEST things I've ever made on a grill!! THIS!! This Whole Rotisserie Grilled Bourbon & Brown Sugar Glazed Pineapple is UN-believable!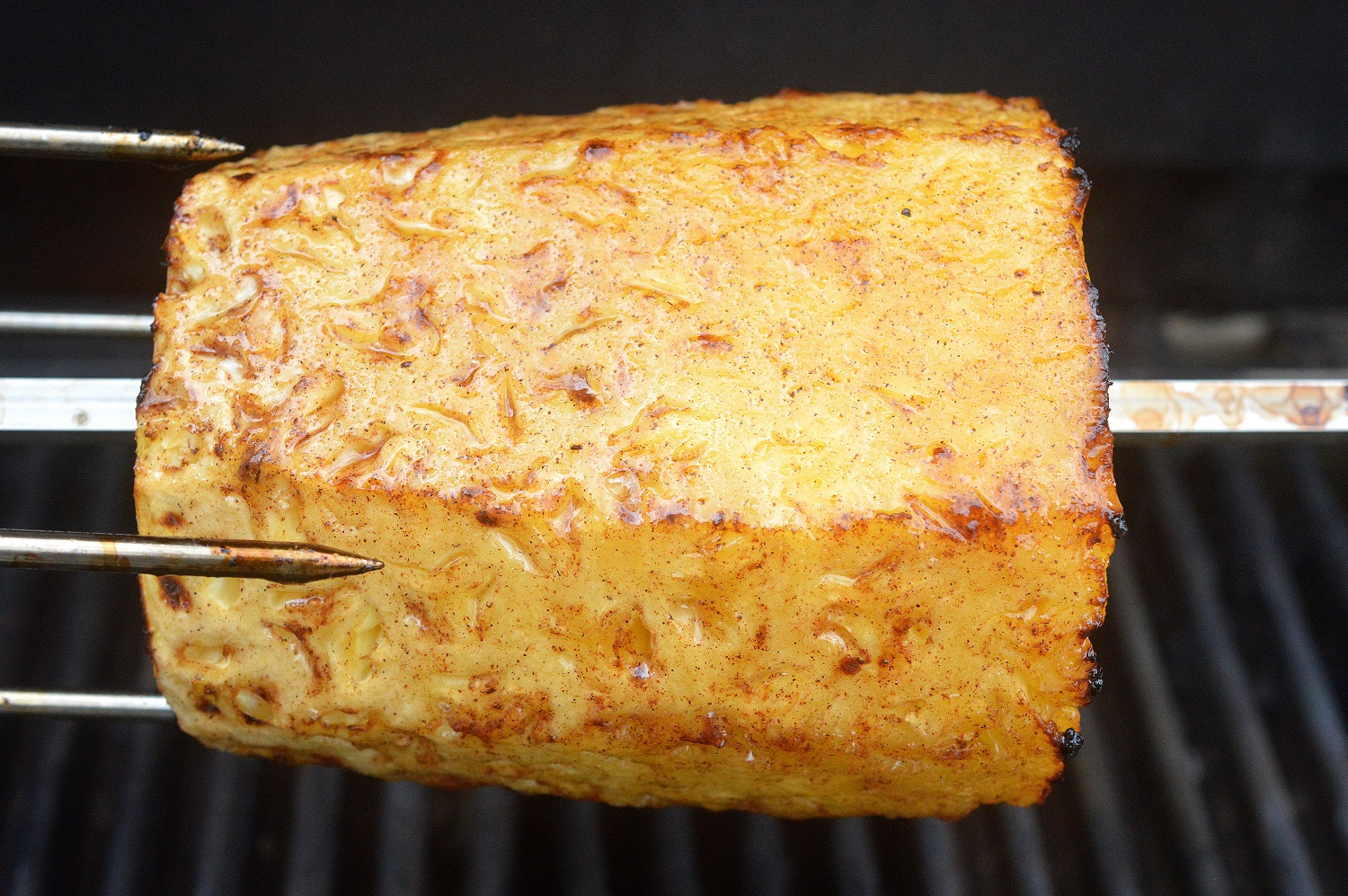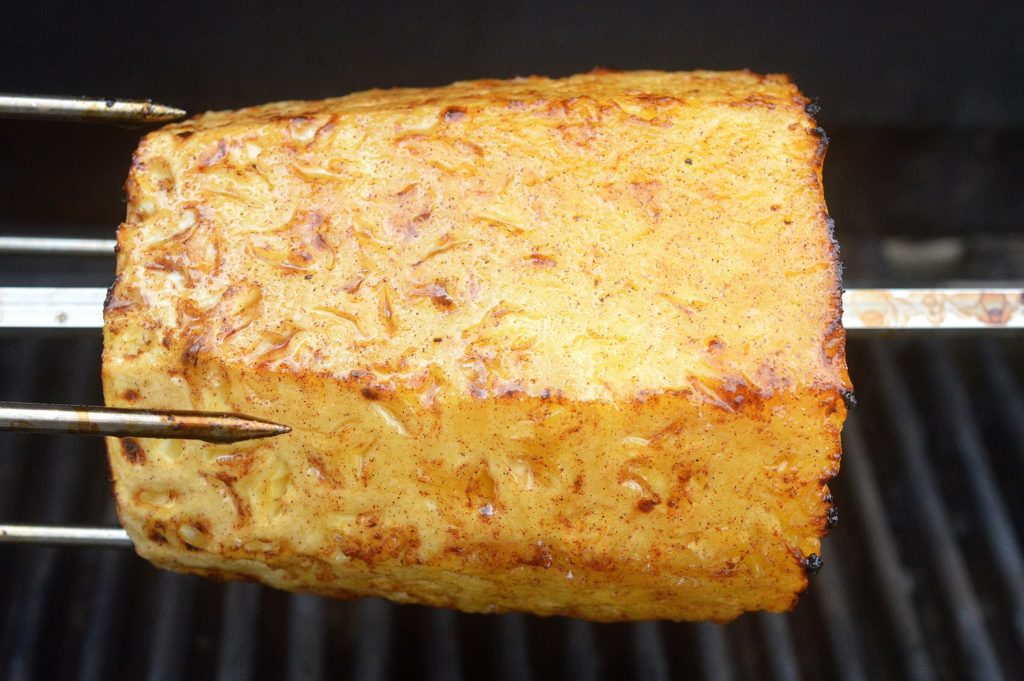 For more grilling ideas, click here for my BBQ index…I even have Grilled Clams Casino…Yum!!
Who is ready to fill their grill????
Happy 4th of July!!!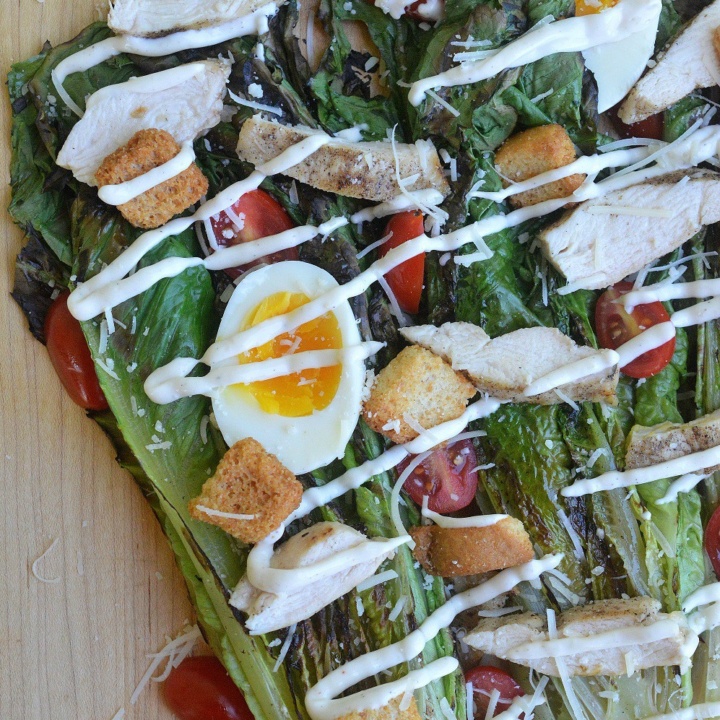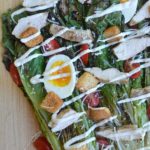 Print Recipe
Grilled Caesar Salad Recipe
Ingredients
2

boneless breasts of chicken

2

stalks of Romaine lettuce

Salt & pepper

2

hard-boiled eggs

peeled and halved

1/2

cup

halved grape tomatoes

Croutons

Shredded or shaved Parmesan cheese

Caesar salad dressing
Instructions
Lightly oil and season your chicken breasts.

Grill until done.

Slice the Romaine lettuce stalks in half length-wise, leaving the core on (to hold it together).

Place them on the grill, on med-high for just a couple of minutes per side. You want them to begin to char (or char a bit if you enjoy that like I do).

Place the lettuce on a plate or large cutting board, season it with salt & pepper, add sliced chicken, tomatoes, egg, croutons, cheese.

Drizzle with Caesar salad dressing and serve. Yum!!!
Notes
You can also lightly oil your lettuce and season it before you grill it. it will char faster, so be careful.
This serves 2 as a main course and 4 as a starter.